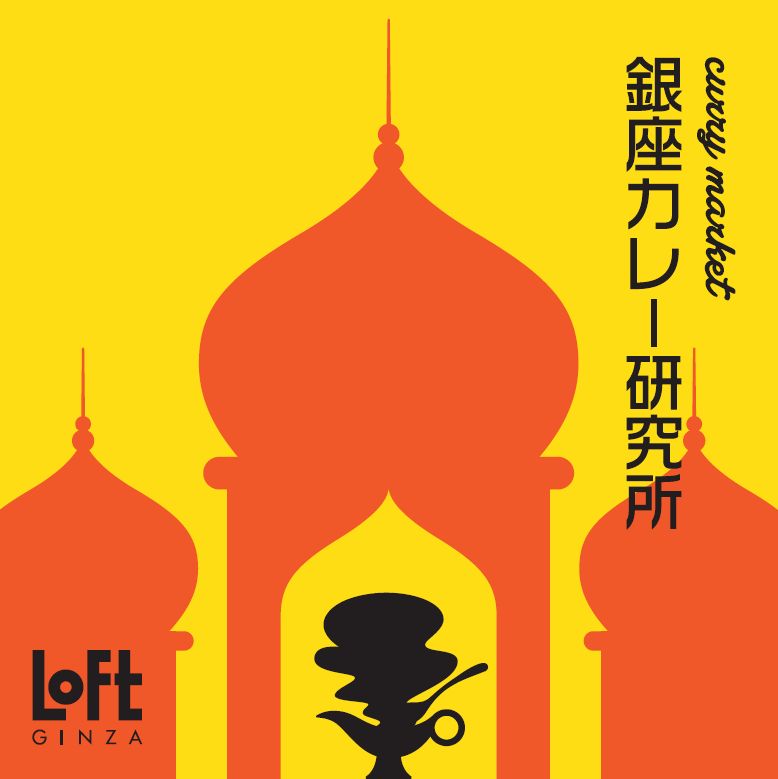 At Ginza Loft, from August 10th (Wednesday) to September 6th (Tuesday), 2022, "Ginza Curry Research Institute 2022" will be held with more than 200 types of retort curry, spices, curry plates, etc. increase.
This year, the 4th year, we will sell local curry that uses local specialties from all over Japan, frozen curry that you can enjoy authentic spice curry at home, and Ginza Loft, which is particular about domestic ingredients.・ Pre-sale will be held at the loft net store. In addition, we will sell frozen curry bread from bakeries all over Japan using the unique freezing technology of Pan For You Co., Ltd. (Kiryu City, Gunma Prefecture), which was sold last year and was well received.
<[Ginza Curry Institute 2022] Overview>
◆Period: Wednesday, August 10, 2022 to Tuesday, September 6, 2022
◆ Deployment location: Ginza Loft 1st floor special venue, loft net store special page ( https://www.loft.co.jp/store/r/rhk13/?ginzacury_20220803)
◆Number of products: Approximately 314 types (approximately 223 types of retort curry, 23 types of spices, 68 types of tableware, books, etc.)
◆ Product example: * All prices include tax
[Retort curry with carefully selected ingredients]
Two types of retort curry that use domestic ingredients and original spices, do not use chemical seasonings, and are particular about selecting ingredients and recipes will be pre-sold at Ginza Loft and Loft Net Store from August 10 (Wednesday). The package design was created by art director Tetsuya Chihara.
●Yellow pork curry with domestic pork belly cartilage and domestic bamboo shoots (canyon spice): 599 yen A taste inspired by Thai curry where you can enjoy the crunchy texture of cartilage and bamboo shoots. The coconut milk base is flavored with original spices and fish sauce. For accents, Tokyo Hachijojima fruit lemon jam, Tokyo Sayama tea (roasted tea) from the tea brand "SOU", and tea leaves from "Akiraka" are used. During the manufacturing process, we carefully collect and use spilled items when filling tea bags.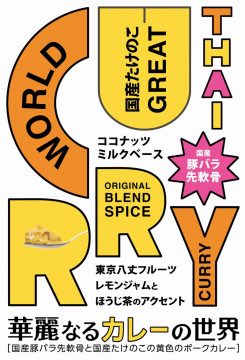 ---
---
●Golden Beef Curry with Tokyo Wagyu and Inca no Mezame (Canyon Spice)・・・799 yen A beef curry made with precious Tokyo Wagyu beef and flavorful "Inca no Mezame" potatoes. Carefully sautéed domestic onions are blended with cashew nuts and red sea bream Japanese soup stock. A flavor inspired by Indian curry, richly flavored with green onion oil.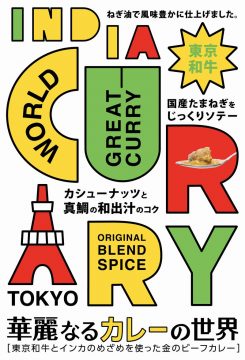 <Profile of Tetsuya Chihara>
Art Director/Representative of Lemon Life Co., Ltd.
There are various genres of art direction, such as advertising, branding, and CD jackets. In addition, he is involved in a wide range of activities, including drama production, magazine production, self-sufficient Southern DAY planning, KISS, TOKYO, and "Cafe Lemon" management. In 2022, we are proceeding with movie production as a new development.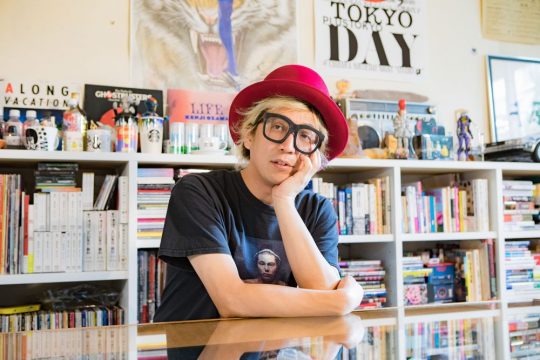 [Local curry full of local love from all over Japan]
A collection of local curries with carefully selected local ingredients and flavors.
●Bluefin tuna offal curry (Yaemaru Suisan)・・・¥648 A slightly spicy curry that brings out the flavor of bluefin tuna offal from Otsuki, Kochi Prefecture, and domestically produced onions.
●Shonan Lemon Curry (Nozawa Sakuzo Shoten)・・・¥540 A refreshing flavor made with 100% fragrant Shonan lemons.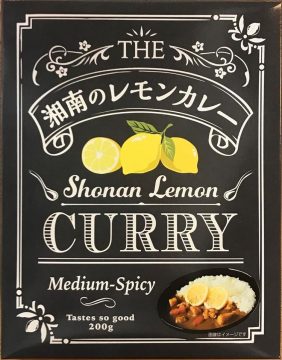 ●Strawberry Curry (Nagaien): 594 yen A sweet curry that uses Tochiotome strawberries from Tochigi Prefecture, Japan's largest producer of strawberries.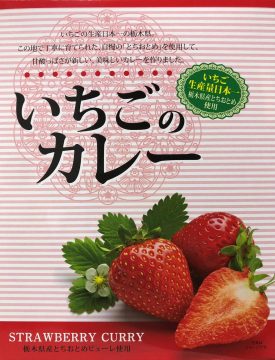 [ Authentic Sri Lankan curry that you can easily enjoy at home ]
You can enjoy the menu of Shizuoka's curry specialty store "LaLa Curry" (Hamamatsu City, Shizuoka Prefecture) where you can taste authentic Sri Lankan curry at home.
Curry from Sri Lanka, an island country in southern India, is characterized by its low oil content and smooth and refreshing taste. Frozen curry made with 30 kinds of Sri Lankan spices and herbs, with meat, spices, and coconut milk.
● LaLa Curry Devil Chicken 1 serving (frozen) (LaLa Curry Japan)・・・540 yen
●LaLa Curry Devil Pork 1 serving (Frozen) (LaLa Curry Japan)・・・648 yen
●LaLa Curry Devil Beef 1 serving (Frozen) (LaLa Curry Japan)・・・702 yen
[Find your favorite spice curry! Easy spice curry kit】
A kit that allows you to easily make two dishes of authentic spice curry. A package like a book comes with 5 kinds of spices and recipes, so you can make your favorite spice curry. All 4 types.
1 volume Korma-style chicken curry made with soy milk (h.and)・・・821 yen
●Volume 2 Umami and sour mackerel tomato curry (h.and)・・・821 yen
3 rolls Coconut milk curry with sardines (h.and)・・・821 yen
●4 roll dry keema curry with pepper (h.and)・・・821 yen

[Frozen curry bread from bakeries in 8 prefectures in Japan gathered]
Pan For You Co., Ltd. (Kiryu City, Gunma Prefecture), which builds a local bakery platform, sells frozen curry bread preserved with its own freezing technology that locks in the deliciousness of freshly baked bread. All 9 types.
●Tokachi Naitai Wagyu Beef Curry Bread (Tokatoka/Kamishihoro-cho, Kato-gun, Hokkaido)・・・370 yen
Hokkaido Wheat Umami Curry Bread (Bakery Kansuke/Iwamizawa City, Hokkaido)・・・386 yen
●Fried Cheese Curry Bread (Shibusawa Bread/Isesaki City, Gunma Prefecture)・・・270 yen
●Enoshima Shirasu Curry Bread (Loire Kogetsudo/Fujisawa City, Kanagawa Prefecture)・・・367 yen ●Crunchy Curry Bread (Bread Kobo 510/Gyoda City, Saitama Prefecture)・・・252 yen
Stewed beef tendon curry (Isuzu Bakery/Kobe City, Hyogo Prefecture)・・・216 yen
●Omi Beef Curry Bread (Seiyoken/Otsu City, Shiga Prefecture)・・・340 yen
● Bagel (Keema Curry) (Kamogawa Bakery/Kamigyo Ward, Kyoto City, Kyoto Prefecture)・・・¥349
● Curry bread with red beef (Nagata bread / Kumamoto city, Kumamoto prefecture) ・・・ 324 yen
[Purchase gift from Ginza Curry Institute]
Customers who spend a total of ¥1,000 or more including tax including retort curry from Nishiki Shokuhin will receive an original fan.
*Limited quantity. Ends as soon as it's gone. Payment and delivery will be at the first floor cashier counter.
<Related articles in the past>
A loft tour of the world-famous FPS game "RAINBOW SIX SIEGE" series will be held!
[Loft] 11 aquariums from all over Japan participate! "Traveling Aquarium" held at Ginza Loft Sale of original goods and Instagram live at each facility
[Loft] Held "GREEN JOURNEY 2022" with sustainable miscellaneous goods from Japan and overseas @ Ginza Loft