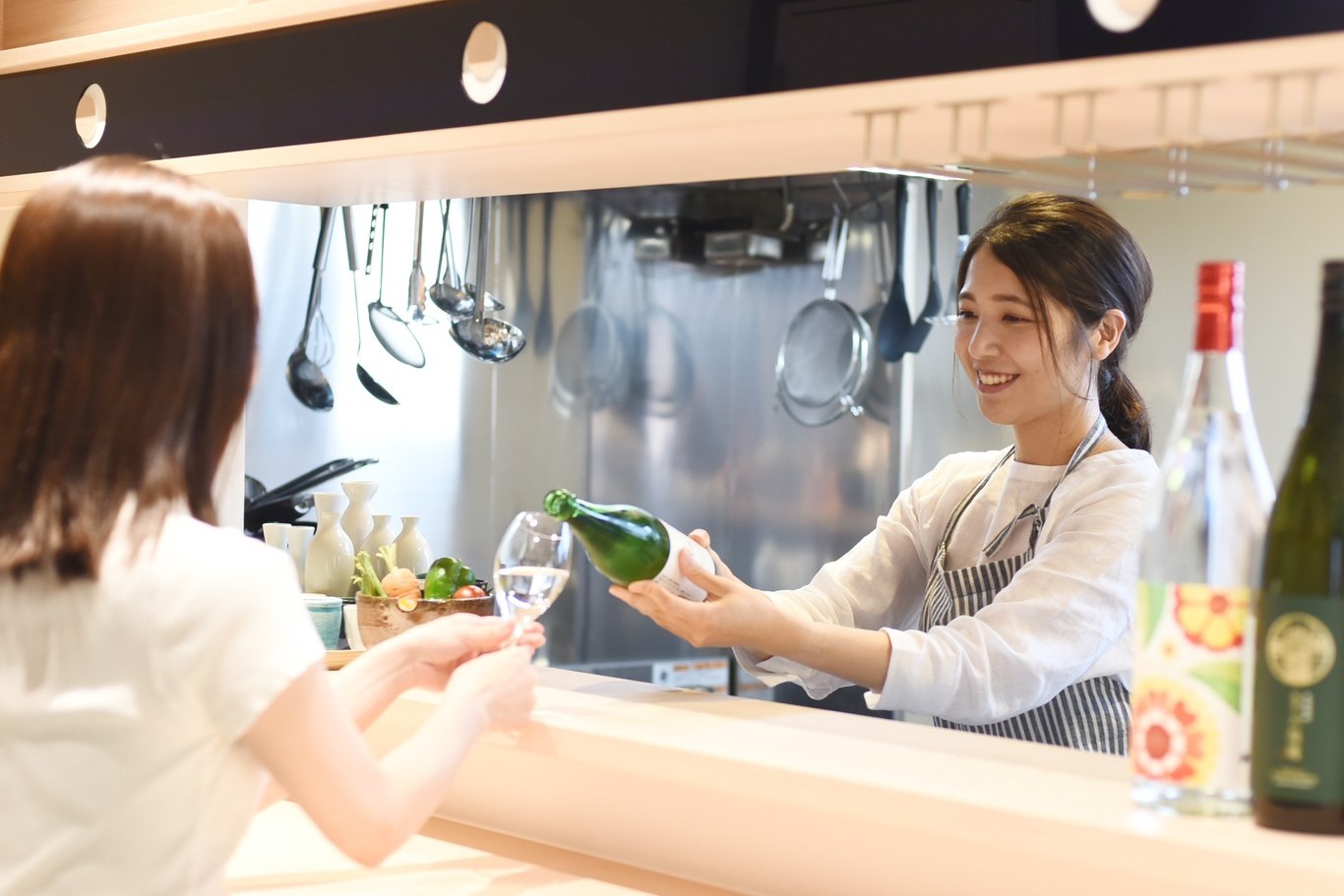 Crowdfunding started at makuake to commemorate the opening
"Washu bar Shinme" Shimbashi store, which is operated by joint company Ropes and has the concept of "a Japanese sake bar that travels with alcohol", will have its grand opening on July 1, 2022 (Friday). In commemoration of the opening, crowdfunding has started on August 24, 2022 (Wednesday) at makuake, where you can earn meal tickets and member benefit tickets.
・ A Japanese sake bar with a new sensation that makes you feel as if you are traveling with sake is born in Shimbashi
A new Japanese sake bar has opened in Shimbashi where you can enjoy the marriage of local sake and local ingredients from all over Japan.
"Washu Bar Shinme" is based on the concept of "Washu bar that travels with sake", where you can enjoy "Japanese sake" including Japanese sake and "ingredients of sake production areas" together. . We aim to create a store that makes you feel like you are traveling while you are in the store.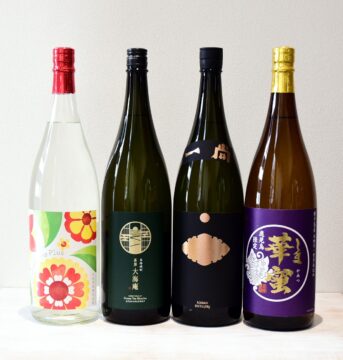 ・You can meet rare sake that is not generally available! Held a fair that changes every three weeks
It is said that there are more than 1,400 sake breweries in Japan, with over 20,000 brands. Among them, only a few brands can be tasted in Tokyo. There are still many brands that are not known all over the country.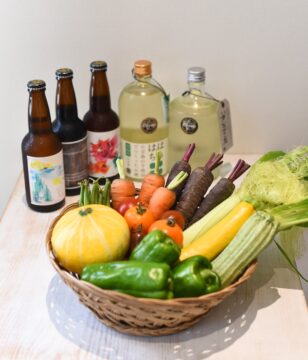 At "Washu Bar Shinme", the proprietress herself purchases sake that is only distributed locally, which is rarely seen in restaurants in Tokyo. In addition to Japanese sake, we have a large selection of alcoholic beverages produced in Japan, such as shochu, craft beer, and craft gin.
The theme of sake and cooking is "new encounters". We want you to meet your favorite sake that you have never met before. There are always fairs in three prefectures, and the menu changes every three weeks, so you can meet new people whenever you visit.
---
---
・Delivering the thoughts put into the products of the producers
We don't just serve sake, we also introduce the most delicious way to drink sake taught by the producers and the lesser-known way to drink it, along with episodes of the region. Doing.
≪An example of Japanese sake≫
・Various local sake from all over Japan 500 yen (tax included)
・ Sakurao Gin (Hiroshima) 600 yen (tax included)
・LAST Gin (Kuramae) 700 yen (tax included)
・Rurikake slam (Tokunoshima) 600 yen (tax included)
In addition, we will prepare appetizers using local ingredients to accompany sake. Because they are made in the same land, the flavors match perfectly. You can casually enjoy combinations that you would normally not be able to taste unless you visit the region.
In order to provide sake and food in the best condition, we are particular about sake cups and tableware. The sake cups are directly purchased from Koyoido in Kyoto, and the tableware is selected with the hope that you can enjoy it with your eyes.
You can relax and enjoy sake by yourself while thinking about the area, or you can enjoy the marriage of sake and food while planning a trip with your friends. Please come and visit us.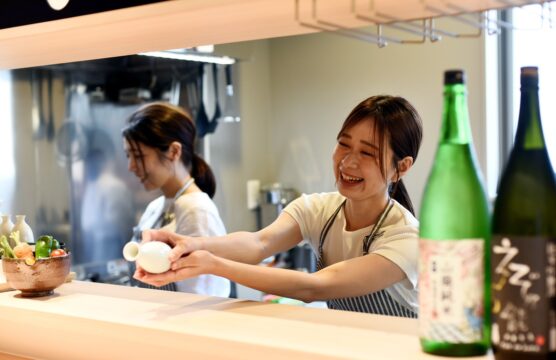 ・Instagram is updated every day! Easy to make a reservation from the official LINE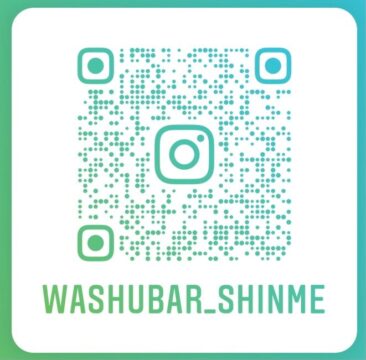 On the official Instagram, we are updating the purchase status of sake of the day and vacant seat information every day, so please follow us and check it out.
URL: https://www.instagram.com/washubar_shinme/
Also, feel free to make a reservation from the official LINE.
URL: lin.ee/MLqw8FH
・Crowdfunding will be carried out at makuake to provide advantageous member benefits
At "Washu bar Shinme", from August 24, 2022 (Wednesday) to September 25, 2022 (Sunday), we would like more people to know and support the shop. , we will carry out crowdfunding.
We have prepared a fun lineup for our customers, such as all-you-can-drink tickets that are great for alcohol lovers, keep bottle tickets that you can't usually do, and original T-shirts.
≪Support purchase example≫
・[Makuake Limited Membership] 1 hour all-you-can-drink ticket for 2,200 yen ・[Makuake Limited Membership] Island Sake Keep Bottle Ticket
Click here for details
https://www.makuake.com/project/washubar_shinme/
・Welcome with a warm standard menu that goes well with alcohol
In addition to the 3 prefecture fairs that are always held, we also offer standard izakaya menu items such as stewed beef tendon and potato salad that are hand-prepared by the proprietress.
・Simmered beef tendon in Shimbashi 660 yen (tax included)
・Spicy chilled tomato 500 yen (tax included)
・Bacon potato salad 500 yen (tax included)
For those who want to get slightly tipsy from early hours, we recommend the "Otsukare-sama Set", which includes a comparison of sake drinkers and an assortment of snacks. For those who would like to leave the cooking to us, we also have a omakase course, so please consider it.
・[Limited] Otsukare-sama set 2,200 yen (tax included)
Contents: [Limited until 17:00] First drink + 5 snacks + 3 types of sake compared (can be changed to shochu)
・[Reservation required] Shinme Omakase Course 3,500 yen (tax included)
Contents: It is a course of 7 dishes of Omakase. All-you-can-drink is also available for +2500 yen (2 hours).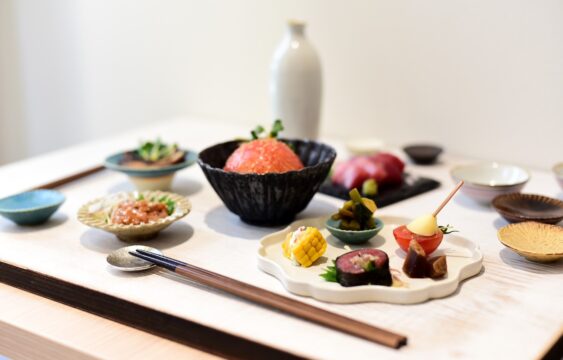 ・Raw oysters where you can enjoy the taste of the sea
Our proprietress has produced an oyster specialty store for several years. Taking advantage of that experience, we purchase and offer the same fresh raw oysters that are handled at oyster specialty stores at "Washu Bar Shimme".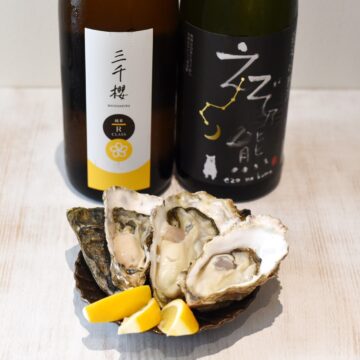 As the oysters in season change depending on the season, we purchase the best oysters of the season from all over Japan. Depending on the time, you can meet various brands of oysters. The raw oysters of "Washu bar Shimme" are transported on special ice made from the seawater of the production area, so you can enjoy not only the freshness but also the "taste of the sea where the oysters grew".
Taurine, which is abundantly contained in oysters, also has the function of enhancing the function of the liver, which is a great feature for alcohol lovers. Please try "sake x oysters", which is a perfect match for the taste.
・Hospitality that creates a happy time ~ Thoughts of "Japanese sake bar Shinme" ~
We opened "Washu Bar Shinme" with the idea of "I want to provide a happy time no matter what kind of day it is." In addition to providing delicious food and alcohol, we value the "spirit of hospitality" that makes the time spent at the restaurant comfortable.
In addition, we will deliver the thoughts of the producers who make delicious ingredients and sake to our customers, and increase the number of fans of the producers. I wish I could be a good shop.
A 2-minute walk from the Ginza exit of Shimbashi Station, we will provide a warm space while evolving day by day so that it can be a comfortable "hidden place just for you" that you can stop by anytime.
We are looking forward to your visit.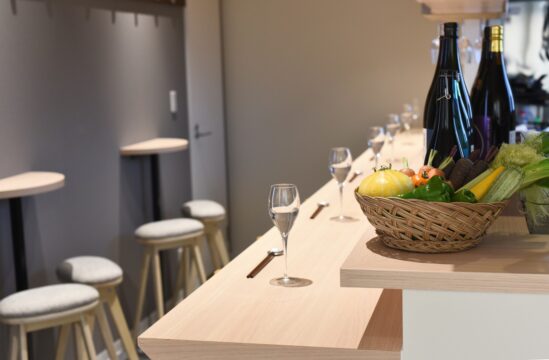 <Store Overview>
■Store name: Japanese sake bar Shinme ■URL: Tabelog: https://tabelog.com/tokyo/A1301/A130103/13274104/
Website: https://washubarshinme.owst.jp/
■ Location: 1-10-2 Shimbashi, Minato-ku, Tokyo Ueda Building 5F
■Phone number: 03-6281-4747
■Business hours: [Weekdays] 15:00-23:00, [Saturdays, Sundays, and holidays] 13:00-22:00
■Regular holiday: None *Business hours are subject to change depending on the situation. Please contact the store for details.
——————————————————————————
<Company Profile>
■Company name: Ropes Limited Liability Company
■ Representative: Natsumi Kane ■ Established: February 22, 2022