High-end confectionery brand handled by Turkey's largest conglomerate opens at the same time <Divan> Premonition of boom! Pistachio-filled pie with plenty of syrup If you eat it, you'll be hooked
On November 11th (Friday), <Nadir Gull>, which boasts a history of 180 years in Istanbul, Turkey, and the sweets <Divan>, which is provided at a five-star hotel in Turkey, will be available in the confectionery section on the first basement floor of Matsuya Ginza on Friday, November 11. It will open as the first permanent store.
---
---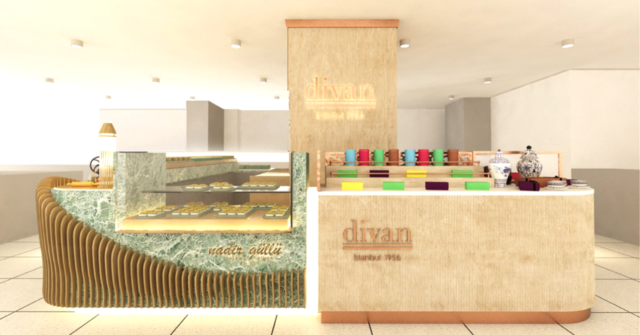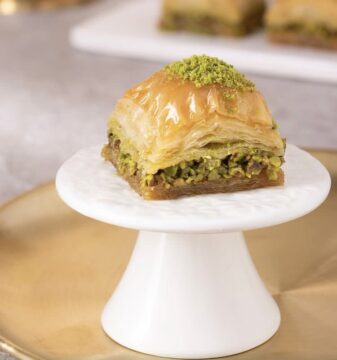 ■What is Baklava? <br />A traditional Turkish confection loved since the Ottoman era, made by layering thin pie crusts, baking with plenty of pistachios and walnuts in between, and baking with sweet butter syrup.
■ Nadir Gull
Founded in 1843. A well-established brand called "King of Baklava". In November 2021, the first event in Japan, which was held for two weeks at Matsuya Ginza, was so successful that more than 100 people lined up and sold out every day.
[Example of products] Pistachio baklava 8 pieces 3780 yen Walnut baklava 8 pieces 3240 yen
■ [Simultaneous opening] Divan <br /> A confectionery brand created by Turkey's largest conglomerate, founded in 1956, and offered at the five-star hotel <Divan Hotel> in Istanbul.
[Example of products] Ardwards Chocolate Raspberry, Classic (9 pieces each) 1,620 yen each
<Related articles in the past>
Exhibition "Large Berserk Exhibition-Kentaro Miura 32 Years of Painting-Ginza Edition" First appearance goods, collaborative cafe menu announced! Held at Matsuya Ginza from Wednesday, September 21, 2022 to Tuesday, October 4, 2022!
It will be held at Matsuya Ginza from Wednesday, September 21st! "Tom and Jerry Cartoon Carnival"
"Exhibition that was slime after reincarnation 2" in Matsuya Ginza Audio guide and collaboration cafe by gorgeous voice actors will be held!