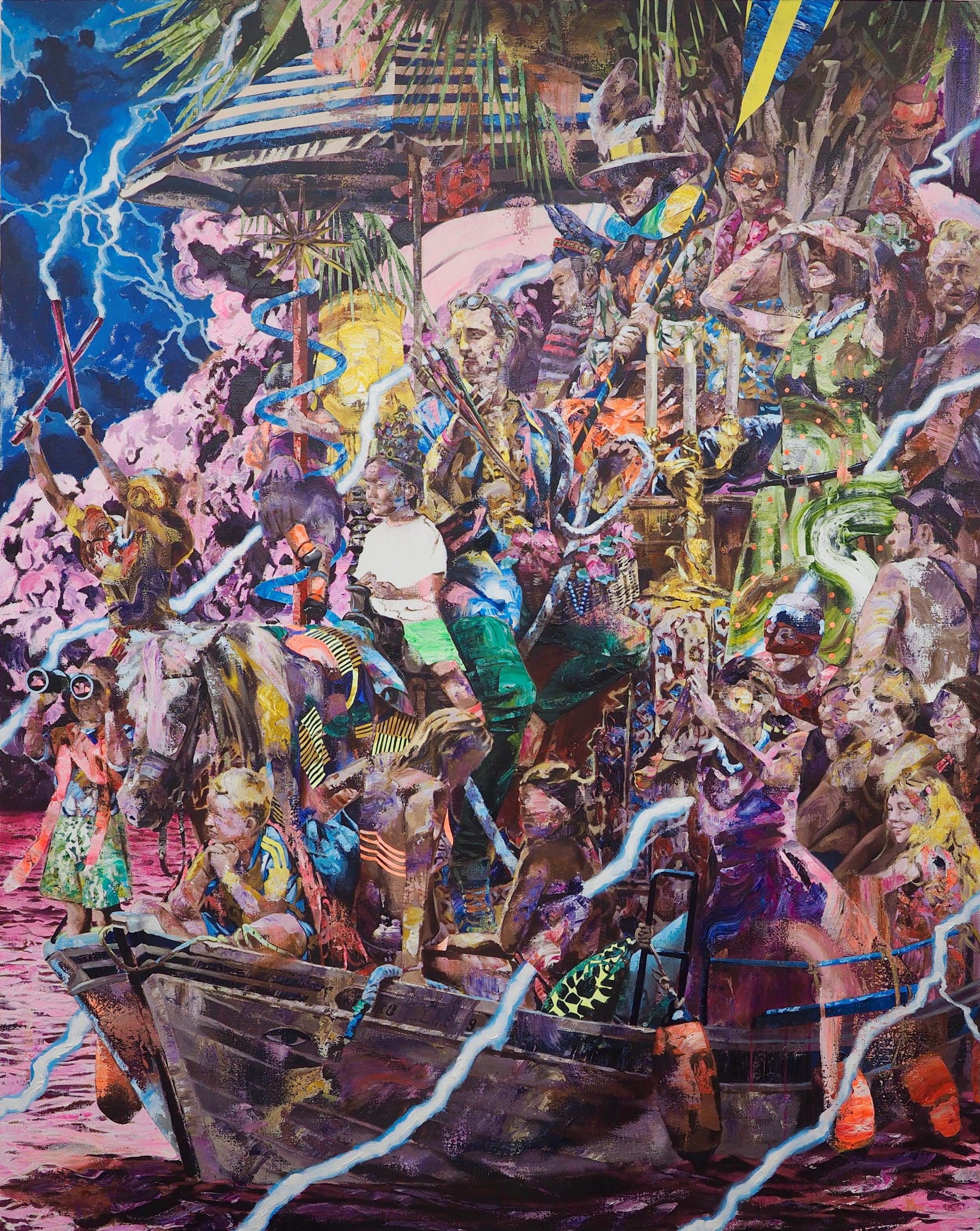 At Ginza Tsutaya Bookstore (GINZA SIX 6F, Chuo-ku, Tokyo), a solo exhibition by artist Umi Kumano "NEVER NEVER LAND" will be held at the in-store art space FOAM CONTEMPORARY from Saturday, January 7 to January 17, 2023 ( It will be held during the period of Tuesday).
·overview
Umi Kumano was born in Fukui Prefecture in 1983. After graduating from the Faculty of Fine Arts at Tokyo University of the Arts in 2007, she has been working as an artist in Berlin since 2014.
So far, he has exhibited his works in solo exhibitions in Fukui, Tokyo, and in group exhibitions held in Japan and Berlin.
Kumano's works are based on the themes of ambivalent boundaries between life and death, light and darkness, hope and despair. , is an attempt to express a dimensional space that transcends reality.
Entitled "NEVER NEVER LAND," this exhibition presents the loneliness and loneliness brought about by a different space, such as a "world that does not exist anywhere," in everyday life where the perception of reality and illusion is becoming ambiguous due to the advancement of various technologies such as SNS. We will exhibit new works that express how we should be in the midst of anxiety and unexpected stories that arise with others.
Please enjoy the world of Kumano Kai's work, which gazes at us in the modern world, drifting between turmoil and happiness.
Special page| https://store.tsite.jp/ginza/blog/art/30801-1122191222.html
---
---
・Artist statement
Where will our modern society accelerate its contradictions and chaos? What kind of era awaits us after unpredictable natural disasters, wars, and pandemics have engulfed the entire world? The connections made possible by the advancement of technology transcend the boundary between real and phantom spatial perception, and invite us to a world of (it seems) infinite, even though our perceptions become vague. It may be a door to the possibility of danger and side by side. Voyage in a storm, a woman who can't sleep, a late-night wedding… Wandering and drifting in a "nowhere world" that transcends everyday life and dimensions where turmoil and happiness are mixed. It's like a planetary exile drifting in a chaotic wave of information, balancing self-made technology and imperfect humanity. While imagining the depths of the universe and knowing how small we are, we gaze at the small happiness in front of us and continue our journey in search of new possibilities (light) towards an uncertain future.
・About sales
The exhibited works will be on sale at Ginza Tsutaya Bookstore from 11:00 on Saturday, January 7th.
*Products may be sold out before the start of the exhibition, depending on the pre-sale status.
・Artist profile
Kumano Sea
1983 Born in Sabae City, Fukui Prefecture
2007 Graduated from the Faculty of Fine Arts, Tokyo University of the Arts
2014 Stayed in Berlin with a grant from Fukui Prefecture Guest Student at Berlin University of the Arts
2015 Stayed in Berlin as an overseas trainee of the Yoshino Gypsum Art Foundation
[Solo exhibition]
2016 "Unexpected Stories", London Daiwa Foundation/London "Kumano Sea Returning Report Exhibition", Fukui Prefectural Office Hall/Fukui
2014 Solo exhibition "-bifrost-", NPO E&C Gallery/Fukui
2011 "TWS-EMERGING 2011 'HAPPINESS∞REVOLUTION'", TWS Hongo/Tokyo
[Group exhibition]
2022 "In search of others", KOTARO NUKAGA/Tokyo
2020 "Buyable! Art Collector Exhibition", MEDEL GALLERY SHU/Tokyo
2019 "Painter and People", Artist Run Space Atlier by Erina Matsui, Tokyo
2018 "Artists in FAS 2018 Results Exhibition", Fujisawa City Art Space/Kanagawa Yoshino Gypsum Art Promotion Foundation overseas training results presentation exhibition "Awakening Forms", Spiral Garden/Tokyo
2017 "Echo of the Echoes", Seibu Shibuya Store B Building Art Gallery/Alternative Space/Tokyo "Works on Paper", rin art association/Gunma "Shell Art Award Artist Selection (SAS) 2017", The National Art Center, Tokyo/Tokyo
2014 "White Water", Studio+Plus/Berlin
2013 "The 16th Taro Okamoto Award for Contemporary Art", Taro Okamoto Museum of Art, Kawasaki/Kanagawa "Tokyo Painting II – Arrangement of Landscape in the Mind", Tokyo Metropolitan Art Museum/Tokyo
[Award]
2018 Selected for "Artists in FAS 2018 Residency Program"
2015 Yoshino Gypsum Art Foundation overseas trainee
2014 Fukui Prefecture Overseas Training Subsidy
2013 Selected for the 16th Taro Okamoto Award for Contemporary Art, Taro Okamoto Museum of Art, Kawasaki/Kanagawa
2012 Selected for "Wonder Seed 2012", Tokyo Wonder Site Shibuya/Tokyo
2011 Selected for "VOCA Exhibition 2011 – Artists of New Planes"
2010 Received the Tokyo Wonder Wall Award Received the Shell Art Award Tamayo Iemura Jury Award
・Exhibition details
Kumano Umi solo exhibition "NEVER NEVER LAND"
Period|January 7 (Sat)-January 17 (Tue), 2023
Time|11:00-19:00
Venue | GINZA TSUTAYA BOOKS FOAM CONTEMPORARY
Admission|Free Organizer|Ginza Tsutaya Bookstore Inquiries|03-3575-7755 (during business hours)/info.ginza@ccc.co.jp
Special page| https://store.tsite.jp/ginza/blog/art/30801-1122191222.html
・FOAM CONTEMPORARY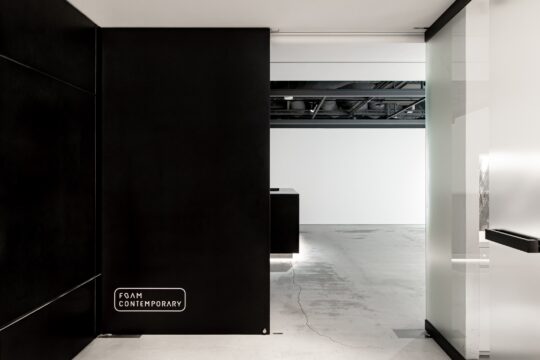 "FOAM'' is an intermediate form that combines "LIQUID'', which is an image of flexible planning content, and "SOLID,'' a space that is fully equipped as a conventional white cube. An expression space that reflects the art scene of books from multiple angles.
The first "O" in the logo is intentionally deformed to create the image of bubbles. While expressing the contemporary art scene itself, which is changing day by day, it expresses the image of the artist's free and flexible expression that exists infinitely.
We will introduce various notable artists regardless of career or age as an expression space that explores and fosters the value and real pleasure of art that transcends the life cycle while staying close to the actuality of the times.
Instagram | https://www.instagram.com/foamcontemporary/
・Ginza Tsutaya bookstore
By connecting art, Japanese culture, and life through books, we propose a lifestyle with art.
Address|6-10-1 GINZA SIX 6F, Ginza, Chuo-ku, Tokyo 104-0061
Phone number|03-3575-7755
Business hours | Please check the store website.
Homepage| https://store.tsite.jp/ginza/
Facebook| https://www.facebook.com/GINZA.TSUTAYABOOKS/? ref=bookmarks
Twitter| https://twitter.com/GINZA_TSUTAYA
Instagram |https://www.instagram.com/ginza_tsutayabooks/
・CCC Art Lab
We are a planning group that conducts business related to art within the planning company Culture Convenience Club Co., Ltd. We would like to contribute to making people's lives happier and creating a better society by making art more accessible through "proposing a life with art". Based on the knowledge cultivated through many years of business experience such as store planning, art media, product development and event production, we will propose plans with a professional approach.
https://www.ccc-artlab.jp
<Related articles in the past>
[Ginza Tsutaya Bookstore] A solo exhibition by Ryota Watanabe, an artist who creates paintings by repeatedly destroying and creating motifs, will be held from December 27th (Tuesday). Released a new work that envisions the existence of the universe and small stars.
[Ginza Tsutaya Bookstore] The current location of five artists who are attracting attention in Japan and overseas and moving the air of the city with art. Group exhibition "Piece of the times" will be held from December 3rd (Sat) to December 14th (Wed)
[Ginza Tsutaya Bookstore] Haruka, an artist who has refined her sensibility in New York and Europe and expresses it with various materials and painting methods, will hold a solo exhibition "Rebirth" from November 17th (Thursday) to November 23rd, 2022 ( held on Wed.