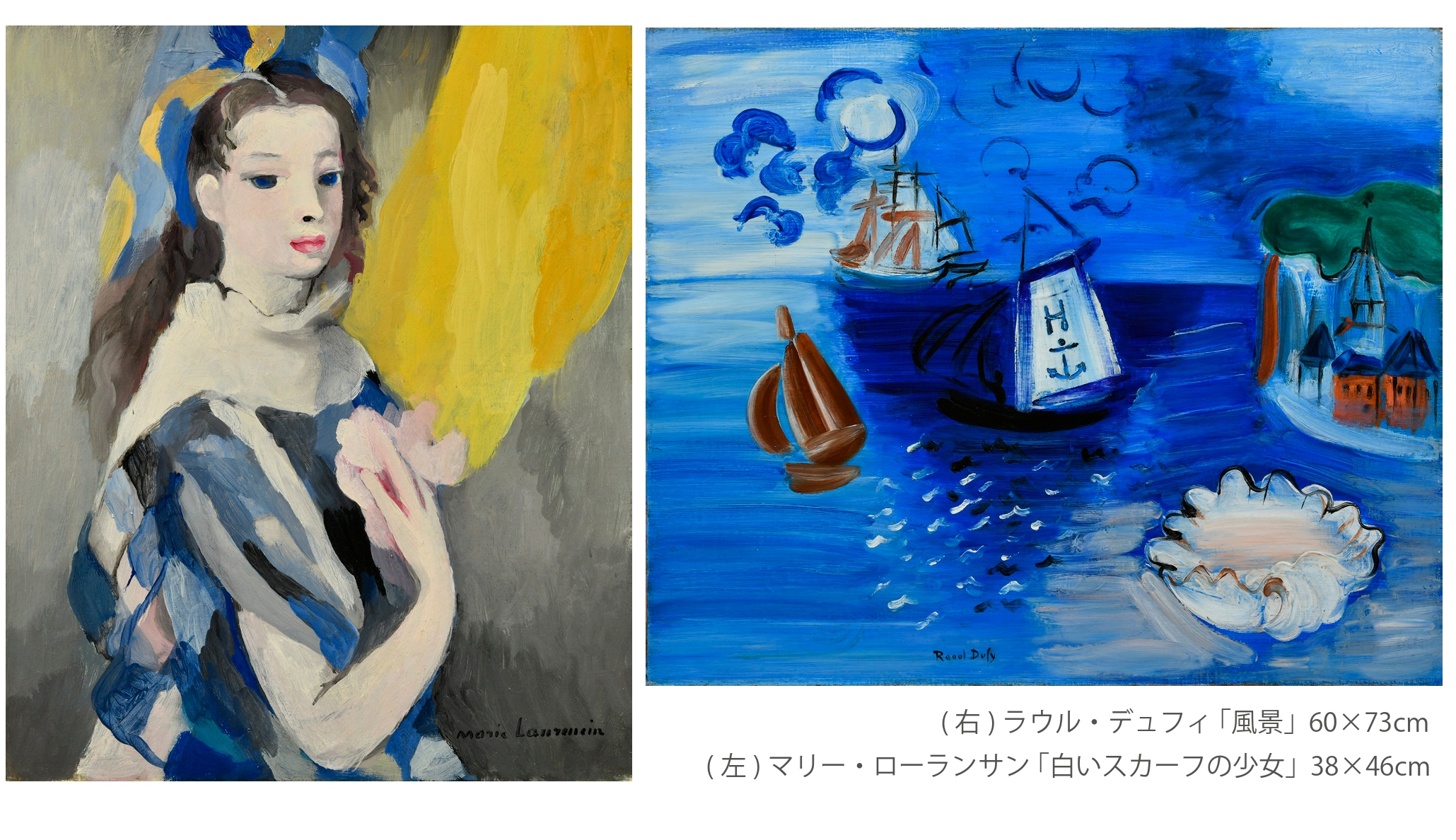 This time, "Dufy and Laurencin -Two people who touched fashion-" will be held at Galerie Tamenaga from Saturday, September 16th to Sunday, October 15th. This exhibition focuses on the relationship between the two artists and the revolutionary Parisian fashion that was popular in the early 20th century, and presents about 30 works by Raoul Dufy and Marie Laurasan.
Painters Raoul Dufy and Marie Laurencin, who were active in Paris in the early 20th century. It was an era in which art, music, literature, and fashion were strongly demanding the creation of new value while influencing each other. In 1903, designer Paul Poiret freed women from corsets. He created elegant dresses using bright and stylish fabrics designed by Dufy and swept the fashion world. In addition, Laurencin, who pursued feminine beauty, drew a portrait of a socialite wearing Chanel in soft pastel tones and gained popularity.
We would like to invite you to take a look at the works of these two artists, who lived in an age when the artistry of fashion was pursued, and who deepened their expressions in a free and diverse manner.
---
---
・Raoul DUFY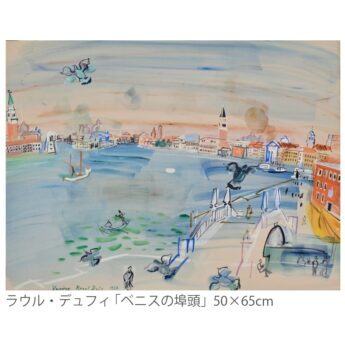 Born in 1877 in Le Havre, a port town in Normandy. Participated in the Fauvism movement centered on Matisse and Derain, and later developed his own style while being involved in several art movements. birth. Established his own style of painting, rich in wit. Until the end of his life in 1953, Dufy displayed a wealth of talent in oil painting, watercolors, woodcuts, tapestry, ceramics, and fabrics with bright colors and bold motifs. He established a firm position in the history of modern French painting.
・Marie LAURENCIN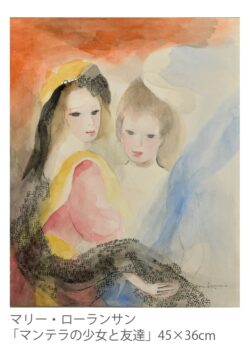 Born in Paris in 1883. Studied at the Académie Humbert and deepened exchanges with writers of the École de Paris through Braque, whom he met there, and was particularly influenced by Cubism and Henri Rousseau. In 1914 he moved to Spain. By the time he returned to Paris in 1921, he had established his own poetic style, painting in pearly white and pastel colors. A successful solo exhibition at the Rosenberg Gallery. His portraits were very popular, and he painted many socialites in fashionable dresses. His dreamy and elegant works continue to fascinate many collectors even today.
・ Overview ≪Dufy and Laurencin-Two people who touched the mode-≫
Date: September 16th (Sat) to October 15th (Sun), 2023
Venue: Galerie Tamanaga 7-5-4 Ginza, Chuo-ku, Tokyo TEL: 03-3573-5368
Hours: Mon-Sat 11:00-19:00 Sun/Holiday 11:00-17:00
Official site: www.tamenaga.com
[Galerie Tamenaga Co., Ltd.] From the press release
<Related articles in the past>
Gallery Tamenaga Tokyo ≪Tom Christopher Exhibition≫ (May 13-Ginza, Tokyo)
Gallery Tamenaga "Takehiko Sugawara Exhibition" (Ginza, Tokyo)
Gallery Tamenaga "Chen Jiang Hong Exhibition" (Ginza, Tokyo)