~Start of a new event where you can solve mysteries and experience the culture of Higashi Ginza~
Takarash Co., Ltd., which plans, produces, and operates the experiential content "Real Treasure Hunt," will hold a community-participatory event where you can learn about SDGs, "Hidden Treasures Passed Down from Ancient Times," a walking riddle in Higashi Ginza on November 1st ( It will be implemented from Wednesday).
This event is an experiential event jointly held by Takarush, Chuo-ku Tourism Association, and Higashi Ginza Area Management. For the treasure hunt, we will structure the story so that participants can visit local tourism resources such as Kabukiza in the Higashi Ginza area, encourage participants to tour the city, and contribute to the revitalization of the local economy.
---
---
■Learn how to create sustainable cities through a treasure hunt <br />This event will deepen your understanding and interest in SDGs, such as environmental destruction and garbage disposal issues, which have been attracting attention in recent years. The story of the main story is also conscious of SDGs, and you can learn about the environmental issues faced by town development while enjoying a treasure hunt.
■Special release of a mysterious question to search Higashi Ginza!!
In the treasure hunt, you search various areas while solving mysteries. Once you have solved the mystery, head to the next point while looking at the participation kit!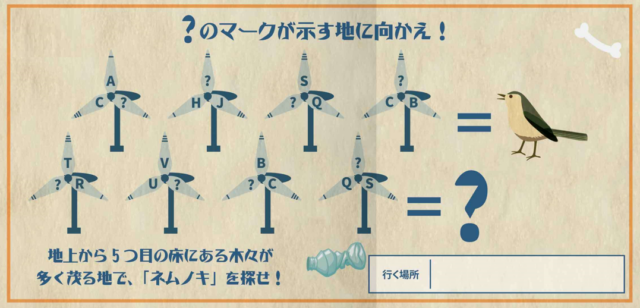 Please join the event to find out more about the mystery. We look forward to your participation everyone.
[Event overview]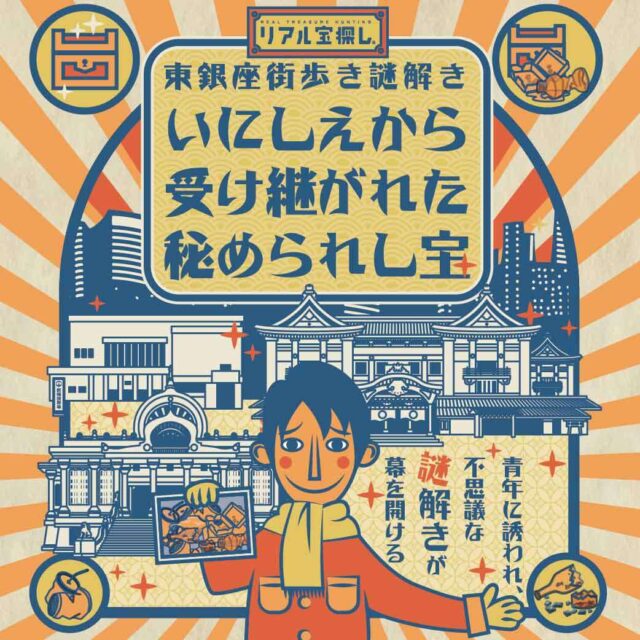 Event name: Higashi Ginza Street Walking Mystery Solving "Hidden Treasures Passed Down from Ancient Times"
Sponsor: Chuo-ku Tourism Association Co-sponsor: Higashi Ginza Area Management Planning and Production: Takarash Co., Ltd. Venue: Around Higashi Ginza, Chuo Ward Date: November 1st (Wednesday) – January 31st, 2024 (Wednesday) )
Participation fee: Free Search recommended time: 10:00-18:00
Participating booklet distribution locations: Kabukiza 2nd basement floor "Kobikicho Plaza", Chuo Ward Tourist Information Center, etc. *This project is being implemented using the "Tokyo Tourism Foundation Tourism and Urban Development Support Project Grant". Masu.
Official website: https://huntersvillage.jp/quest/higashiginza2023_real
■"Takarush" creates new economic activities through treasure hunting and riddle solving
Takarash is Japan's only "treasure hunting specialty company'' that has been in the treasure hunting business for over 20 years since its establishment. We hold many excursion-type events, both indoors and outdoors, such as treasure hunts and riddle-solving events. With over 370,000 members, we are creating new economic activities every day by holding collaborative events with many companies, regions, and facilities.
In addition, "Real Treasure Hunt,'' which has a cumulative total of over 10 million participants, is a one-of-a-kind experiential program where you can experience the extraordinary excitement of "facing difficulties and finding treasure with your own hands.'' .
Head Office: 13F, Sumitomo Fudosan Oimachi Ekimae Building, 1-28-1 Oi, Shinagawa-ku, Tokyo 140-0014
Representative Director: Takashi Saito Established: January 2003 Phone number: 03-6417-1204 (Representative)
Business details: Management of the real treasure hunt "Takarush!", advertising agency business using treasure hunts, customer attraction measures for facilities and local areas,
Event planning and management that serve as material for group travel and training, etc.
URL: https://takarush.co.jp/
Takarush will continue to provide "play that touches your body'' through treasure hunting events. By utilizing existing tourism resources from a new perspective and incorporating local traditions, culture, and characteristics into the treasure hunt theme and story, we will communicate the charm of the region in a new way.
[TAKARASH Co., Ltd.] From the press release
<Past related articles>
"TOKYO FASHION CROSSING", a fashion event in Tokyo that anyone can participate in, will be held for the first time!
An experiential installation by Hajime Kinoko appears at GINZA SIX. Enjoy autumn GINZA SIX with art and events from September 8th (Friday) to October 8th (Sunday) at the rooftop garden.
"Ginza Town Bar 2023" will be held, a gourmet event where you can visit famous restaurants in Ginza and contribute to the revitalization of the Ginza region.