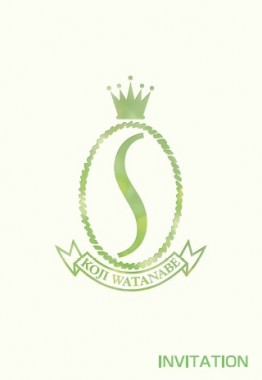 KOJI WATANABE STYLE Paris brand "KOJI WATANABE" the new fashion show free invitation
This time, KOJI WATANABE STYLE (STIL) ' 17 spring summer fashion show will be held.
Come Modello King's salon show live to enjoy please blot.
---
* We wish [RESERVATION] corgewatanabe stil ' enter necessary information 17 spring summer collection attendance form.
---
---
http://www.Koji-atelier.co.jp/reservation.html
Further, an invitation card we can send.
We will forward our.
http://www.Koji-atelier.co.jp/postrecommend/postrecommend-14419
♦ KOJI WATANABE STYLE ' 17 SPRING and SUMMER Collection
== Élégance Nouvelle
♦ Re: 2/18/2017 (Saturday) show start A.M.11:00 P.M.3:00
(Accepted to be from before the show starts 30 minutes)
♦ Venue: corgeatrie Salon
6-5-1-3 floor Ginza Chuo-ku, Tokyo
Tel.03-3571-4385 Attn: Oikawa
♦ brand: corgewatanabe still
http://www.Koji-atelier.co.jp/poststyle/style
♦ Concept ♦
Birthday age innovation
Lost in the new wind
After being buried in the flow behind
Eventually people longing to the kindness of women naturally have
Ask for the healing of the heart
Corgewatanabe ' 17 spring/summer collection
Koji Watanabe
---
[error: Invalid ucode format ()]