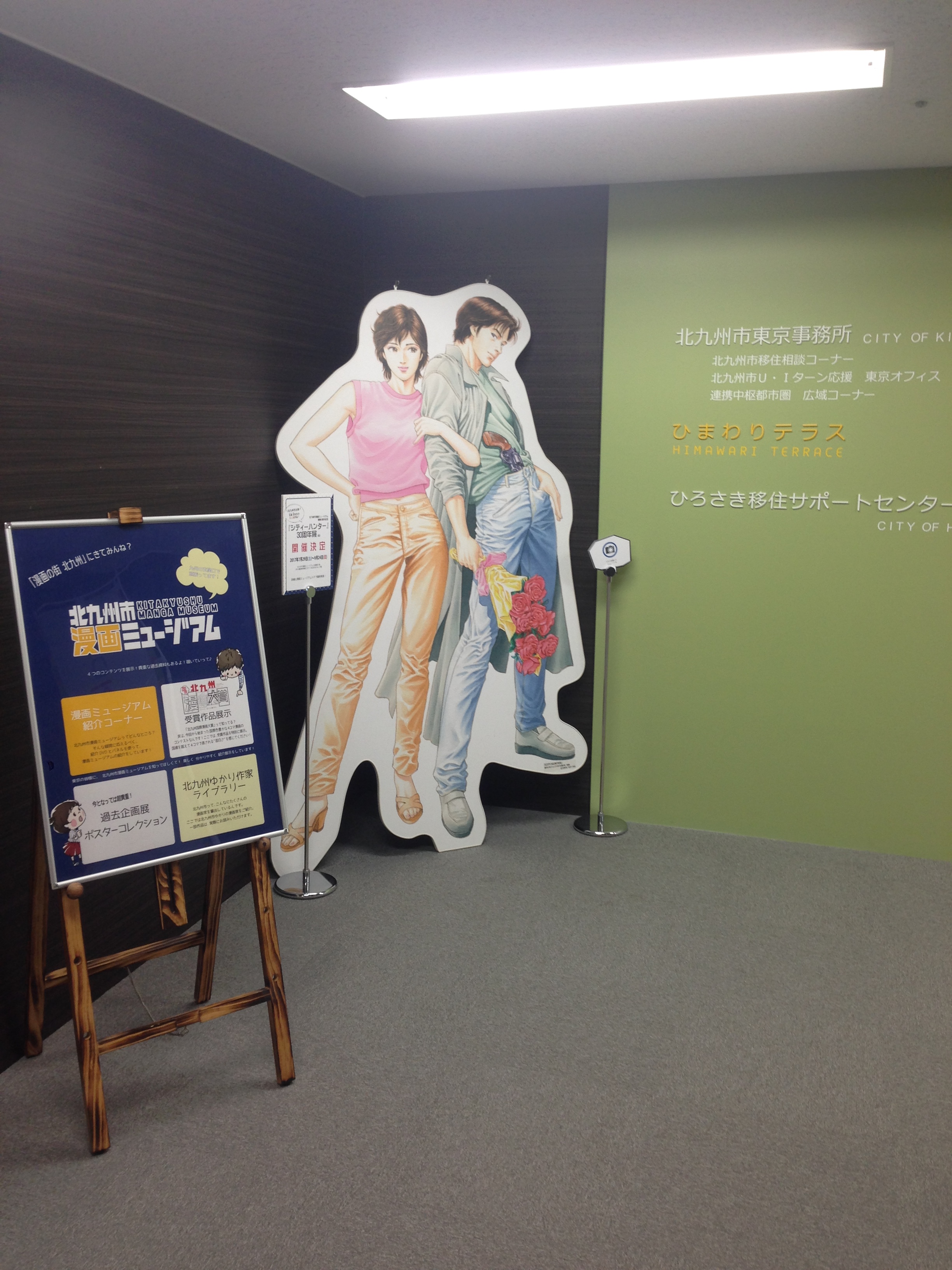 Kitakyushu City comic book museum boasts a Kitakyushu City with cartoon has produced more than 50 prominent cartoonist for a limited time in Kitakyushu City Beijing Office, traveling exhibits!
Contents welcome introduction of Kitakyushu City comic book Museum, Ryo and Kaori! Yukari writer library (in fact you can read), "City Hunter" Memorial for Panel and past planning exhibition poster collection, Kitakyushu international cartoon contest, (yonkoma manga contest) award-winning exhibition, it is a lot!
---
---
Kitakyushu City capital moved to Yurakucho, Tokyo Kotsu Kaikan 10/2016 offices at the sunflower terrace currently conducts traveling exhibition of Kitakyushu City comic book Museum.
Kitakyushu City is Reiji Matsumoto, has produced more than 50 prominent cartoonist "cartoon town". Cartoon also increasing awareness and attention around the world as one of the contents to cool.
Original exhibition 5th anniversary commemorative organized during the summer months, including the introduction of the Kitakyushu City comic book Museum 2020 Tokyo Olympic and Paralympic Games are a looking ahead, Japan's comics culture is originated in the world ""City Hunter"30th anniversary exhibition (tentative title)" of the exhibition corner Memorial for panel installation, Yukari cartoonist comic book to read more readily, with elaborate and enjoyable in the Tokyo metropolitan area for what has become.
---
Exhibition period
1/2017-3/31/2017 (Friday)
Opening hours 9:00-17:45 * Sunday, excluding holidays.
[Admission free. Visitors at first, limited original toy giveaway]
2 exhibition halls
Kitakyushu City Beijing Office sunflower terrace
(Tokyo, Chiyoda-ku, yuraku-Cho 2-Chome 10-1 Tokyo Kotsu Kaikan 6F)
3 exhibits
(1) Kitakyushu City comic book Museum introduction zone
Introduction to panels of the Cartoon Museum
Broadcast-DVD
(2) the hardboiled manga series written and incense are waiting for you! "City Hunter" Memorial for Panel
(3) associated with writer library
Introduction of the cartoonist of Kitakyushu City
Yukari cartoonist comic book corner (in fact you can read)
(4) in the last planning exhibition poster collection
(5) Kitakyushu international cartoon contest, (yonkoma manga contest) award-winning works exhibition
* (5) is on display from 3/1
---