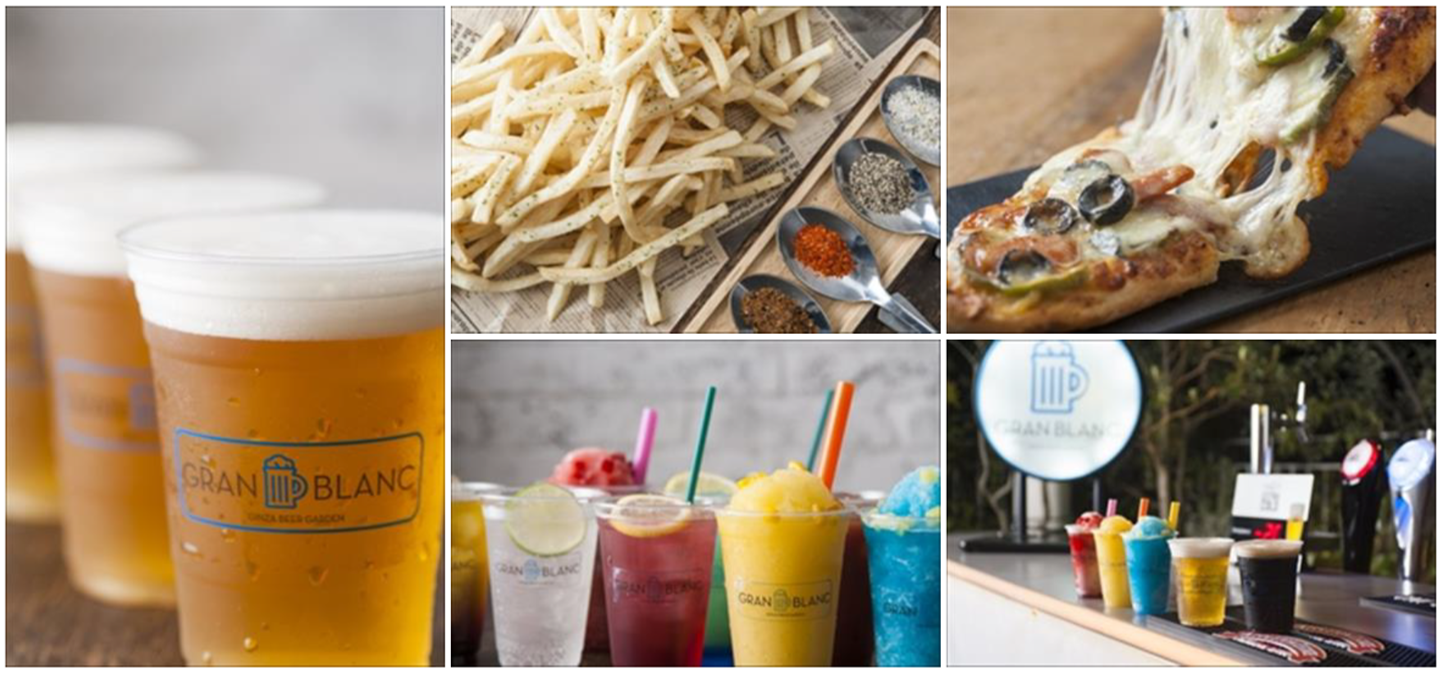 The season where beer is delicious this year has come! Beer garden is already open in various parts of Ginza.
Company drinking party, girls' association to date, … a beer garden that can be enjoyed in various scenes in fact. This time we will introduce the recommended spots of Kokosil Ginza together. Please try discovering your favorite from among the special features!
---
---
Let 's enjoy the summer as much as possible by gathering in the beer garden where you can experience only this time.
NY food that you can enjoy from one coin "GRAN BLANC (Gran Bran)"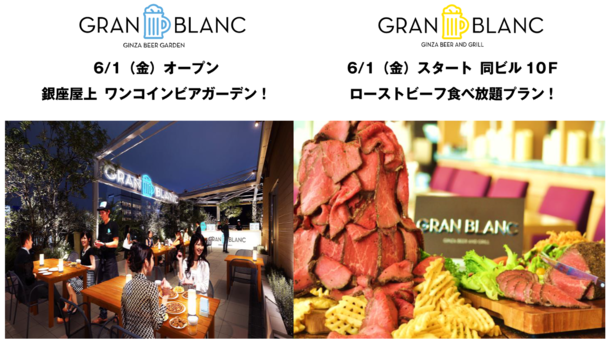 All drinks, foods, sweets are offered at a reasonable price of 4000 yen per person for 2 hour all-you-can-eat drink set from 500 yen (tax included) for every item. In addition to "Asahi Super Dry Extra Cold" which was popular last year, beer can enjoy world craft beer.
※ craft beer 1000 yen
Also, the all-you-can-eat roast beef plan (2500 yen / person) is underway at "Via & Grill GRAN BLANC" of the same building 10th floor affiliated store.
Street address
Ginza, Chuo-ku, Tokyo 1-5-10 Ginza First Five Building 10th Floor Roof
(Building with 'Delicious Yamagata Plaza' on 1st and 2nd Floor)
Duration
June 1, Friday, Friday, September 28, 2018 / Rain stopped
business hours
Weekday 17: 00 ~ 23: 30 (LO 23: 00) / Saturday, Sunday and public holidays 12: 00 ~ 23: 00 (LO 22: 00)
Number of seats
30 seats
Details of beer garden
https://home.ginza.kokosil.net/en/archives/49003
If the girls' party is decided here! Matsuya Ginza "Beautiful beer garden"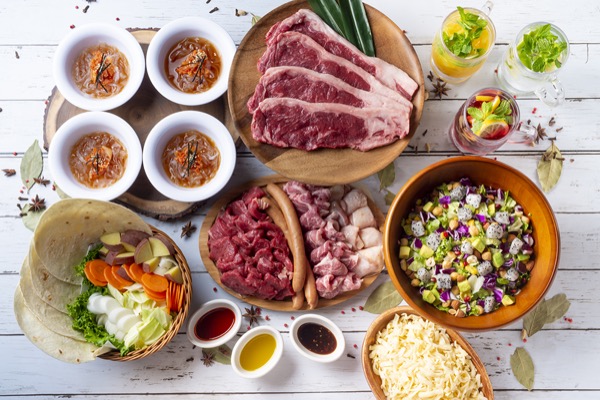 "Beautiful beer garden" to be held at Matsuya Ginza rooftop as last year. This year collaboration with teacher Charisma Cross Fit Trainer AYA on the theme of "beautiful body".
Menu itself supervised by AYA who is also active as a model is necessary check!
| | |
| --- | --- |
| Street address | Matsuya Ginza rooftop 3-6-1, Ginza, Chuo-ku, Tokyo |
| Duration | Friday, May 25, 2018 – Sep 30 th (Sun) |
| business hours | Weekday 17: 00 ~ 22: 00 / Saturdays, Sundays and holidays 16: 00 ~ 22: 00 (LO 21: 00) |
| Number of seats | 243 seats |
| Details of beer garden | https://home.ginza.kokosil.net/en/archives/47822 |
Live at the finest night view Ginza Sky via Terrace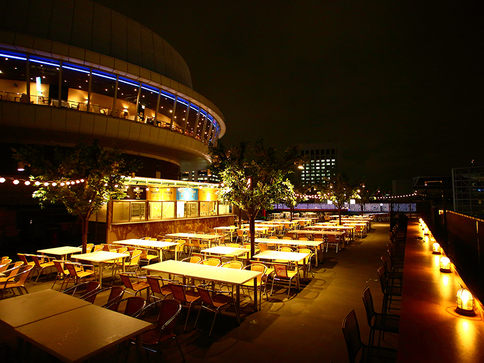 On the Ginza Sky via Terrace managed by the Tokyo Council, you can enjoy the streets of Ginza and the scenery of Shiodome from 40 meters above the ground. You can enjoy various ways to enjoy live performance romantically with BGM, with lots of fun with lots of fun. 5000 yen ~ There is a meal plan with all you can drink.
| | |
| --- | --- |
| Street address | Tokyo Transportation Hall 2-10-1 Yurakucho, Tokyo Transportation Hall 13F |
| Duration | 2018 6-1 day (⾦) ~ 9 ⽉ 14 日 (⾦) ※ 6 ⽉ · 9 ⽉ is closed on Sunday, 7 – 8 ⽉ closed every day / bad weather closed |
| business hours | 17: 00 ~ 22: 00 (⾷事 LO 21: 00, drink LO 21: 30) |
| Number of seats | 280 seats |
| Details of beer garden | https://home.ginza.kokosil.net/en/archives/49200 |