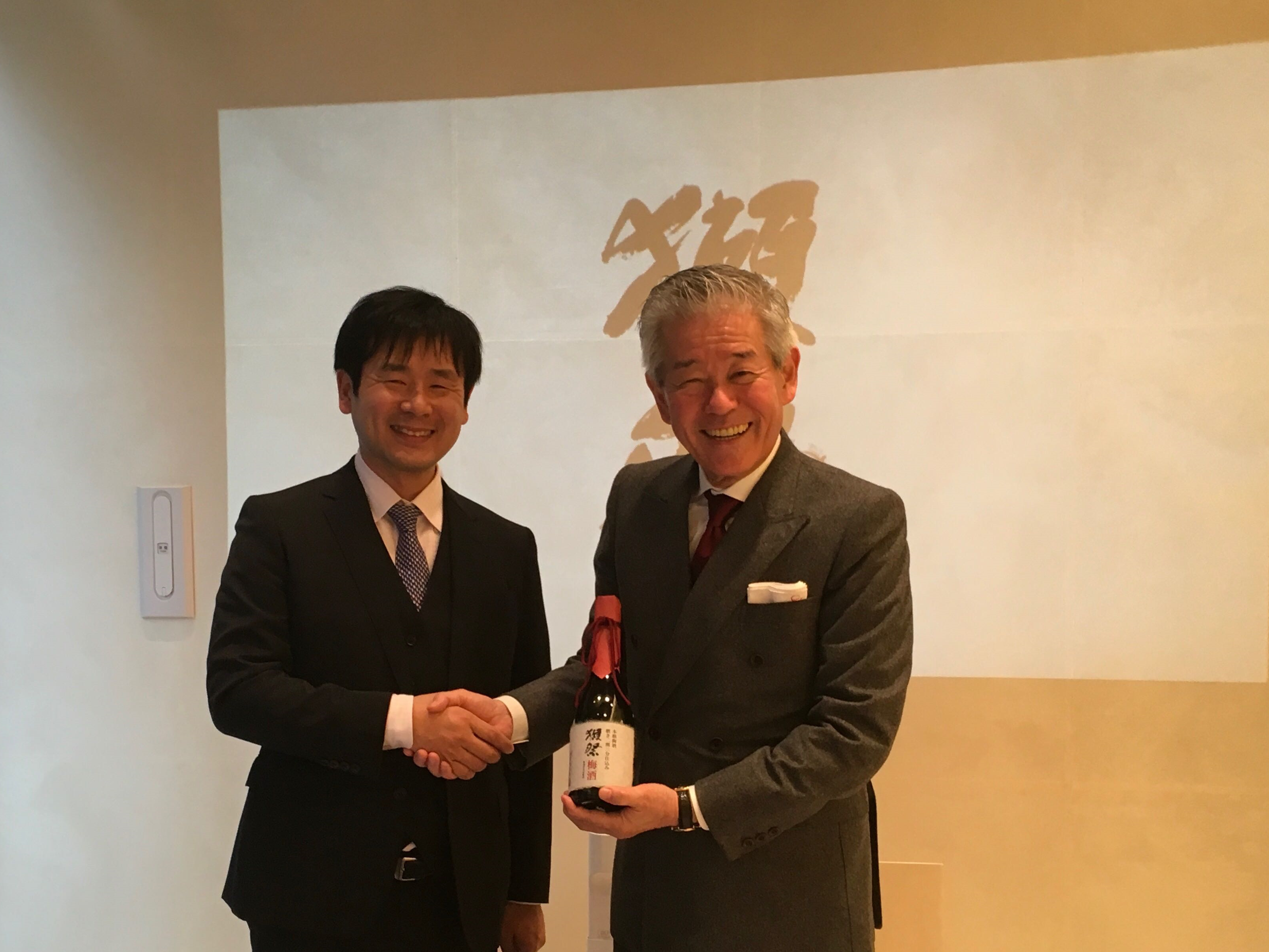 Asahi Shuzo Co., Ltd., known as the brewery of Junmai Daiginjo "Rosai", collaborated with the plum wine research association of the general corporation and commercialized a plum wine "Festival Plum wine" charged with sake.
This time, Kokosil Editorial Division also participated in a new product presentation for media, so I will tell you how it is.
---
The announcement of "獺 祭 梅 酒" was held at the festival store in Ginza.
It seems because the plum wine research group 's proposal was made that this time a product that was not plum wine x Japanese sake was born.
---
---
The plum wine research association is an organization established as a "kokusen" lining up Japanese sake with plum wine, with the aim of widely communicating not only domestically but also abroad. It is Mr. Tomohiro Meisei who will serve as the representative director.
Mr. Meisei, the core specialist of cancer, is also disseminating actions on the health aspects of plum wine.
this time too
· Suppression of activity of Helicobacter pylori (one of causes of gastric cancer) caused by citric acid contained in plum
· Preventive effect of plum influenza
· Effect of blood circulation promotion by appropriate amount of alcohol
It was mentioned as such. It is delightful to be able to expect health promotion while deliciously drinking. And plum wine is abundant in variations, it is currently being produced and it is said to be over 1000 species. At the plum wine research group, a nationwide plum wine committee is held , and professional eyes have selected outstanding items among many plum wines and commended them. Besides that, we organize and co-host the plum wine festival throughout the country, carry out a drink comparison event of plum wine, and also exhibit plum wine at overseas alcohol watching events and introduce it and so on.
And plum wine association is regularly held at the plum wine specialty store produced by the plum wine research group , pursuing marriage of plum wine and a variety of dishes, from which the concept of plum wine x sake this time was born, the highest quality of pure It seems to have proposed to Asahi Shuzo sticking to U.S. large gruel.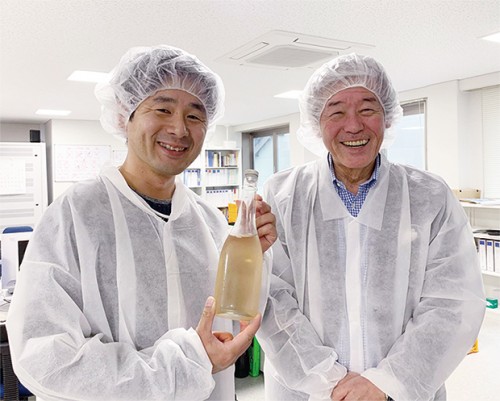 President Sakurai of Asahi Sake Breweries, which accepted this proposal, took the plum wine development using the company's core product "Shisen Junmai Daiginjo Shine 20% 3 Minutes".
Asahi Brewer 's motto is "not to drink alcohol for sickness, seek sake to taste . " Festival which is sticking to the quality of raw materials thoroughly, carefully made with time and labor in all processes is popular not only in Japan, but also overseas. Also in Paris, France, "Dassai Joel Robuchon" partnered with Mr. Joel Robuchon of French chef has opened and we are disseminating how to enjoy the new festival fused with French food culture.
President Sakurai stated, "Customers can always understand if they make good sake, there is no alcohol that can not be understood unless they are not in order." Here is the plum wine that we bought at Asahi Shuzo Co., Ltd. created without compromise "獺 祭 Junmai Daisujin Shine 20% 3 minutes". It is a slightly pink color. Although ordinary plum wine is commonly called amber color, "Festival plum wine" uses the proper ume plum of Minami Takumi from Wakayama Prefecture , and fresh plum before ripening makes this beautiful color It seems to be producing. I definitely would like to have fun with eyes by pouring it into a transparent glass.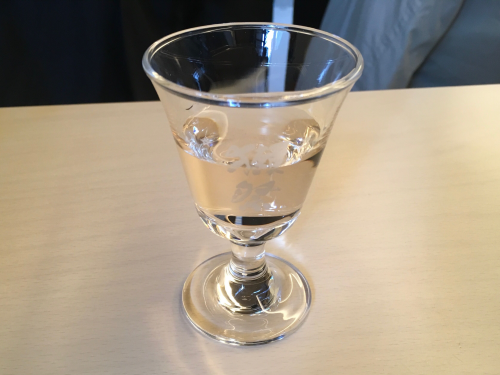 After enjoying the rich fragrance of plum and including it in the mouth, it has a sour taste while feeling a firm plum flavor, so it is a clean drinking mouth. Many people enjoy plum wine as an aperitif and after dinner, but I felt that we wanted "Festival plum wine" with meals. It seems to be compatible with meals with strong umami such as cheese and meat .
"Festival plum wine" which is a little bit different from the traditional umeshu is a festival plum wine which is a bit different on the 1st of 2019 at the festival store (Yamaguchi prefecture headquarters ginza · Ginza · Hakata), Dassai Joel Robuchon (Paris) and the nationwide plum wine festival venue 800 It will be sold for limited. The nationwide plum wine festival is scheduled to be held in Ueno Park from 26th to 29th April in Tokyo.
As well as those seeking "Festival plum wine", as well as plum wine drink comparison events will be carried out at the plum wine festival, so if you want to discover the new charm of plum wine please try visiting the venue. You surely find your favorite plum wine.
Plum wine association corporation official website: https://umeshu-sg.jp/