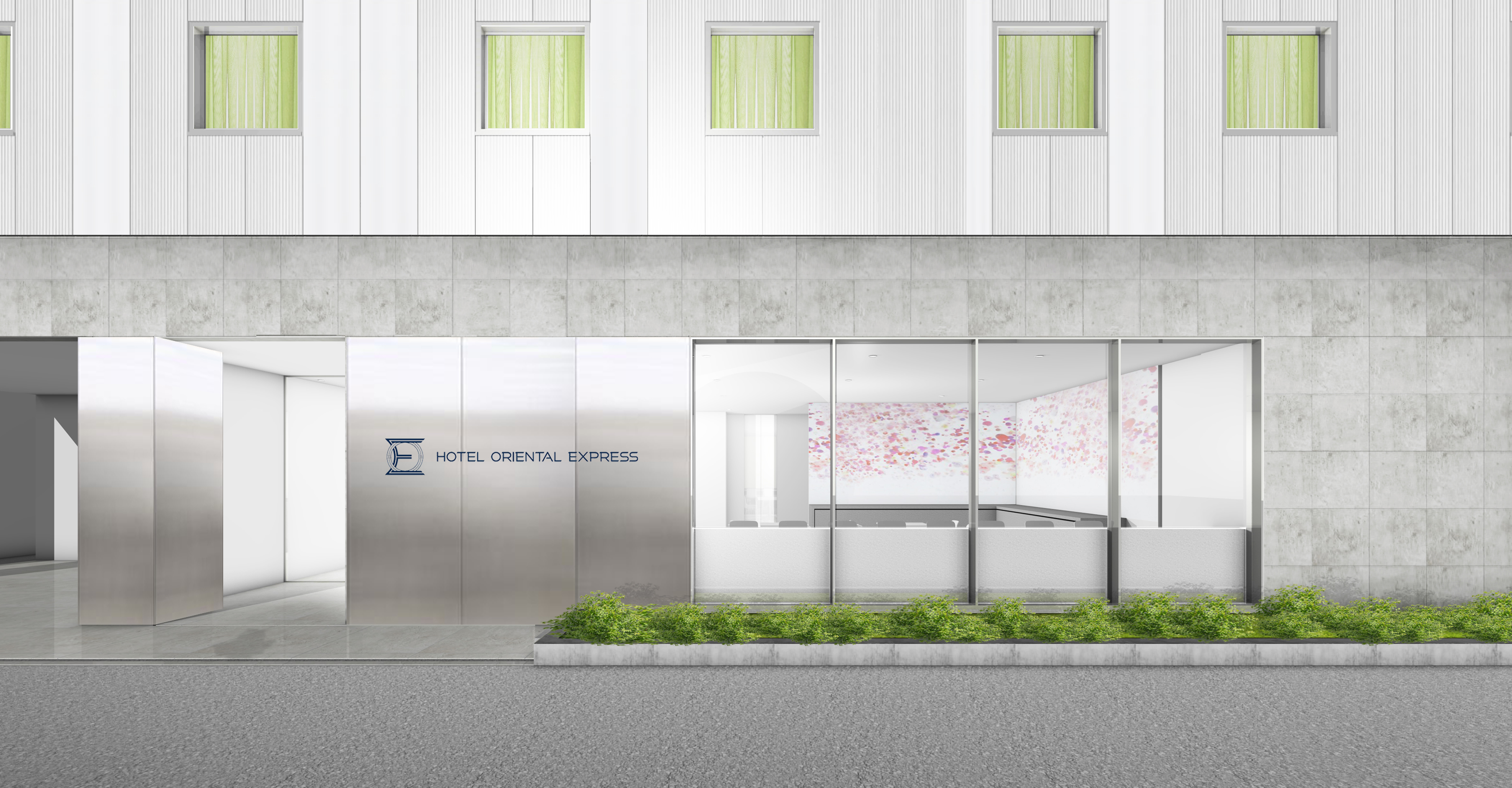 【HOTEL MANAGEMENT JAPAN / Hotel Management Japan】
Hotel Management Japan Co., Ltd., a hotel management company, will open Hotel Oriental Express Tokyo Ginza in Tokyo in July 2019.
https://tokyoginza.hotelorientalexpress.com/ (Planned to be released on April 19, 2019)
Hotel Oriental Express Tokyo Ginza's concept is "Art Gallery Hotel". In addition to being able to experience "art space" realized through collaboration with artists, we aim to cooperate with the gallery in Ginza and aim to be a hotel that plays a role as a place for information dissemination of artists.
Future opening plan: "Hotel Oriental Express Tokyo Ginza" ||
---
---
【Characteristics of the hotel】
● Experience the city of art "Ginza"-The Ginza Art-
White and white-toned lobby and rooms accented by Ginza's "silver" are wall art featuring the four seasons of Japan. You will experience a space rendering that is surrounded by a creative and fantastic world. Also, the lobby is a gallery space, displaying a number of select works in collaboration with the Ginza gallery. You can also purchase your favorite works that match your sensibility on the spot.
[Wall art design image]
Collaborating gallery example: Tsubaki Art Gallery Wall art Artist: Ogata Masaki / Maya Ogata
[After graduating from university, while exhibiting at a graphic design company, exhibited works at numerous solo exhibitions and group exhibitions as a painter. In addition, we expand the place of activity and perform mural production of guest house and store, indoor and outdoor event space, Wall Art, live event nationwide. ]
● Awake from the Inside ~ Soup Breakfast ~
Breakfast: The breakfast buffet is prepared with 5 types of soup that changes with the season of the chef. It is recommended for easy nutrition that will warm your body. You can also take it out to your room, so you can enjoy My Time in a private space.
Cafe: The restaurant can be used as a free space for guests only during the daytime, and you can enjoy your favorite coffee and tea, flavored tea and green tea.
● To space that enhances one's own sensitivity ~ Increase Sensitivity ~
Music: We have Bluetooth speakers in all rooms. Enjoy free and creative time while listening to your favorite music in a space surrounded by art.
【Facility image】
● Public space ・ entrance
・ Restaurant
● Rooms
[Planned opening date] July 26, 2019 (Fri)
【URL】 https://tokyoginza.hotelorientalexpress.com/ (Planned to be released on April 1, 2019)
【Location】 2-9 Tsukiji, Chuo-ku, Tokyo 104-0045
【Facility scale】 9 floors above ground Total floor area 2,392.77m2
【Number of Rooms】 103 rooms (37 single rooms, 9 double rooms, 56 twin rooms, 1 universal room)
【Restaurant】 Express café (for guests only) Breakfast 6:30 to 10:00 Cafe 12:00 to 22:00
[Access] 1 minute walk from Hibiya Line "Tsukiji" Station / 2 minutes walk from Yurakucho Line "Shintomicho" station
[Operating Company] HMJ International Co., Ltd. "Hotel Oriental Express Tokyo Ginza" is operated by operating company HMJ International Co., Ltd., and Hotel Management Japan Co., Ltd. is responsible for management.
★ Hotel Management Japan Co., Ltd. Company Overview Hotel Management Japan Co., Ltd. is a hotel management company that operates 14 hotels in Japan and 4,468 rooms. We operate a wide variety of hotel management such as Tokyo Disney Resort (R) partner hotels as well as domestic and foreign brands such as "Oriental", "Hilton", "Marriott" and "Holiday Inn" throughout the country.
※ Number of group hotels: 14 / Total number of rooms in group hotels: 4,468 rooms / Total number of employees in group hotels: Approximately 2,402 people (as of April 2018)
※ 14 domestic Hotel Hilton Narita (Narita City, Chiba Prefecture / 548 rooms), International Garden Hotel Narita (Narita City, Chiba Prefecture / 463 rooms), Oriental Hotel Tokyo Bay (Urayasu City, Chiba Prefecture / 511 rooms), Hotel Oriental Express Tokyo Kamata * Scheduled to open in April 2019 (Tokyo Ota Ward / 158 rooms), Hotel Nikko Nara (Nara City, Nara Prefecture / 330 rooms), Holiday Inn Osaka Namba (Chuo Ward, Osaka City / 314 rooms), Namba Oriental Hotel (Osaka City) Chuo Ward / 258 rooms), Hotel Oriental Express Osaka Shinsaibashi (Chuo Ward, Osaka City / 124 rooms), Kobe Meriken Park Oriental Hotel (Kobe City Chuo Ward / 319 rooms), Sheraton Grand Hotel Hiroshima (Hiroshima City Higashi Ward / 238 rooms), Oriental Hotel Hiroshima (Hiroshima City Naka Ward / 227 rooms), Oriental Hotel Fukuoka Hakata Station * Scheduled to open in April 2019 (Fukuoka City Hakata Ward / 221 rooms), Hote Le Nikko Alivila (Yomitan Village, Okinawa Prefecture / 396 rooms), Okinawa Marriott Resort & Spa (Nago City, Okinawa Prefecture / 361 rooms)