Add an accent to the spring's coordination, and watch your arms look up a notch with a refreshing color combination watch.
Tendence's spring new work, with its first appearance of a popular color scheme that reflects Japan's request, is perfect for the travel season. Stores that are scheduled to be released in advance are being released on Tendence official site.
Born in Switzerland in 2007, the fashion watch brand "Tendence (Tendence) / Tendence Japan Co., Ltd." continues to be loved all over the world as a playful and full-bodied watch, aiming for the summer of 2019, "ALUTECH Gulliver From the (Altec Gulliver) collection, we will release new watches with vivid navy colors and refined rose gold colors that are familiar with the skin on Saturday, April 20.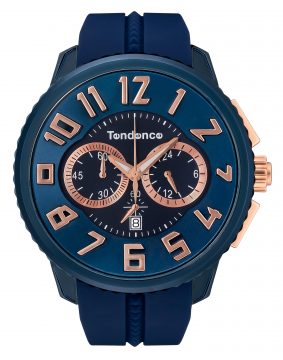 ---
---
The "ALUTECH Gulliver (Altech Gulliver)" collection is a collection that uses an aluminum case for "Gulliver Round (Gulliver round)", which is synonymous with Tendence. A lightweight, durable collection with a 50mm big face, the distinctive feature of the aluminum material makes the coloring look brighter and brighter on the arm. You can enjoy a sense of luxury and three-dimensional feeling together with matte texture.
This combination of navy color and rose gold color is a color combination requested from Japan to Switzerland. Familiar rose gold is a very good accent to give an elegant and glossy impression, and the popular navy color is easy to be familiar with the fashion of the coming summer season and is also recommended for the point of coordination.
In addition, prior to the general release on April 20 (Saturday), the flagship store in Tokyo, Omotesando / Ginza and the official online store, and some limited stores (concept stores) will be launched first from Wednesday, March 20. I will.
[Details of store targeted for prior release]
■ Prior release schedule: March 20 (Wed) to April 19 (Fri), 2019
■ Target store · Tendence official online store http://www.tendence.jp/fs/tendence/c/alutech-gulliver/
・ Tendence Omotesando store http://www.tendence.jp/shoplist/5220/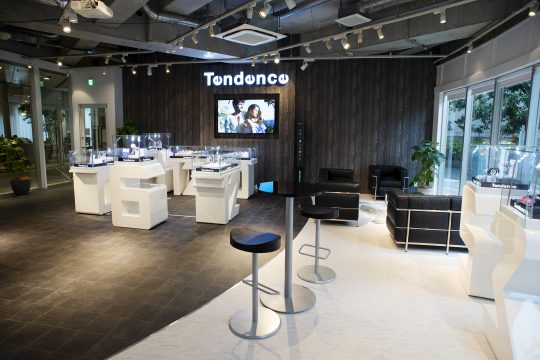 〒 150-0001
Address: 5-46-16 Jingumae, Shibuya-ku, Tokyo Il Centro Seleno 1F C2
TEL: 03-6419-0830
Opening hours: 11:00 to 19:30
・ Tendence Ginza store http://www.tendence.jp/shoplist/5654/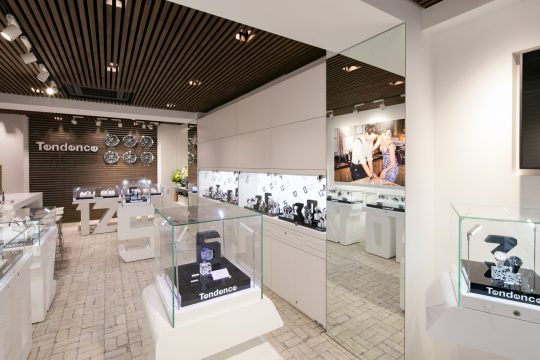 〒 104-0061
Address: 1-4-6 Ginza, Chuo-ku, Tokyo
TEL: 03-3567-5077
Opening hours: 11:00 to 19:30
・ Tendence concept store http://www.tendence.jp/conceptshop/
【With Tendence】


The watch brand that was born in Switzerland in 2007. Founded by Filippo Giardiello, who has been in the watch business for three generations, and Gabriel Germini, who has been active in the fashion industry.
Under the concept of "Larger Than Life", it is characterized by innovative designs that fuse Italian design and Swiss quality. In 2009, the company opened in BASEL WORLD in Switzerland and was selected as a TOP 100 brand, and has attracted attention from the watch industry. In addition, it is sold in Colette in Paris, Dierch Corso Como in New York, Dieti Corso Como in Milan, Holtren Fleu in Canada, The Corner Berlin, JOYCE in Hong Kong & Shanghai, etc., and is currently sold in famous department stores and fashion select shops. You As patrons, there are many people who have an interest in fashion such as famous athletes and actors, models and artists, and are also selected as fashion watches. In 2014, Japan's first flagship store opened in Omotesando, developing Japan's largest assortment. In April 2016, the second flagship store in Japan opened in Ginza 1-chome. In addition, we celebrated the anniversary year of Tendence's 10th anniversary in 2017 last year, and in 2018 attracted attention in the new collection "De 'Color" and the log pose reproduction collaboration of the popular anime "ONE PIECE".
Tendence Japan Co., Ltd. official website: http://www.tendence.jp