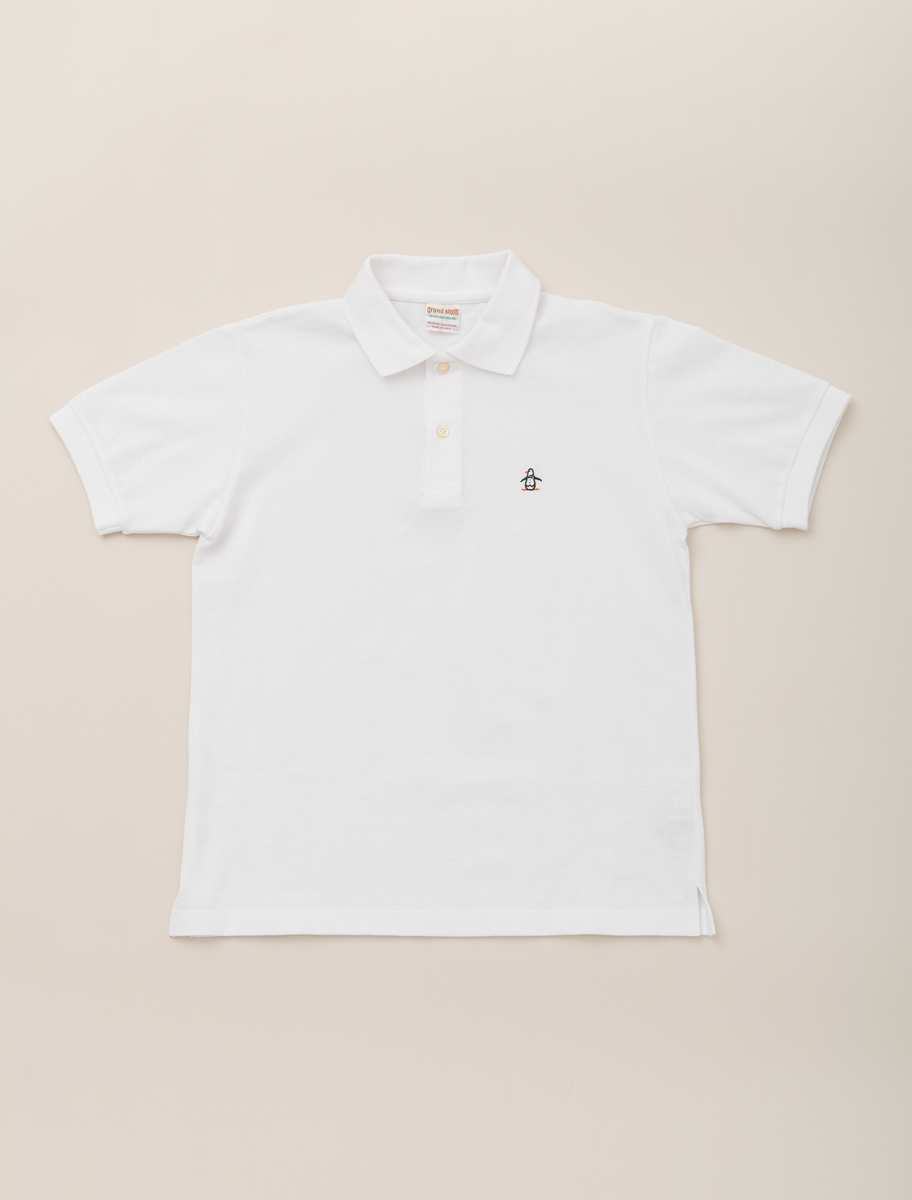 Munsingwear Clubhouse Ginza will hold many events on the weekend to commemorate its first anniversary.
Munsingwear was born in 1886 as a knitwear manufacturer.
For the first time in the world announced a knitted golf shirt in 1955, it has accumulated history in the golf scene for over 60 years.
In Japan, starting in 1964, has been evaluated for quality and high functionality, has been loved by many golfers, including professionals. Today, we are expanding our business to China, Korea, and other Asian countries and continuing to pursue the ideal golf wear.
FLAGSHIP SHOP "Mansingwear Clubhouse Ginza", which opened in April 2018, develops various products to propose high-quality everyday life for golf lovers as well as golf styles.
We will hold 1st ANNIVERSARY FAIR as we celebrate the 1st anniversary of the opening.
In addition, the 60's reprint MADE IN USA polo shirt faithfully reproduced the polo shirt of the time, which was released in the 1960s in commemoration of the 1st anniversary, and the 70's reprint reproduced the 70s model in which the polo shirt was used worldwide. "MADE IN USA Polo Shirt" will also be sold exclusively for FLAGSHIP SHOP.
Please check the world view of Munsingwear on this occasion.
---
---
Munsingwear Clubhouse Ginza 1st ANNIVERSARY FAIR Overview [Location] Munsingwear Clubhouse Ginza
[Period] Saturday, Sunday, April 7 (Sun)-Saturday, April 21 (Sun)
[Fair contents]
1Customized polo (transfer print): We will provide initials and print service for customers who purchase a polo shirt from 11:00 to 18:00 on April 7th, 20th, 21st.
2 Kasutaizuizupolo (embroidery): We will service the original penguin embroidery on the polo shirt of Ginza limited from 11:00 to 18:00 on April 13.14.
Color diagnosis by 3 image consultants Minako Nishihara: We will propose the best color and the trend of the color that suits you from 13:00 to 18:00 on April 7 ・ 20 ・ 21.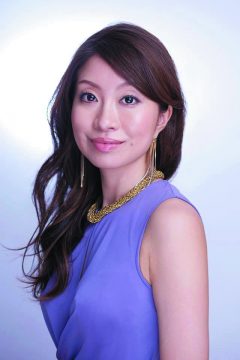 4Welcome drink service: We will provide sparkling wine to our customers from 13:00 to 18:00 on April 7th, 13th, 14th, 20th and 21st.
5 special gift planning
1. First anniversary sticker at the store
2. MOKU towel by purchasing a polo shirt
3. Golf ball in the QR code linked screen display of Nikkei Shimbun THE STYLE published on April 7
* The product will end as soon as it is gone.
Reprint MADE IN USA Polo shirt mansing wear Clubhouse Ginza limited
60's Reprint MADE IN USA Polo Shirt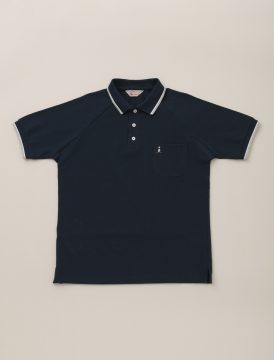 Faithfully reproduce products from the 60's. The white lines on the collar and cuffs are accented, and the familiar penguin mark is embroidered on the chest by the nickname of Little Pete. The three buttons on the front and the raglan sleeve and action gusset, which reduce stress during swing, are not present in the current product. Weaving name and penguin mark, as well as chest pocket, completely reproduce to packing pack. A regular-fit polo shirt made from California cotton, with the same design and functionality of the time of its development, it is a classic one that only Munsingwear can wear.
¥ 13,800-(excluding tax)
Three colors (Navy white border) development
70's Reprint MADE IN USA Polo Shirt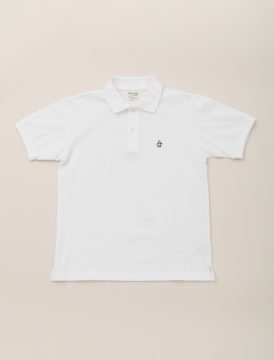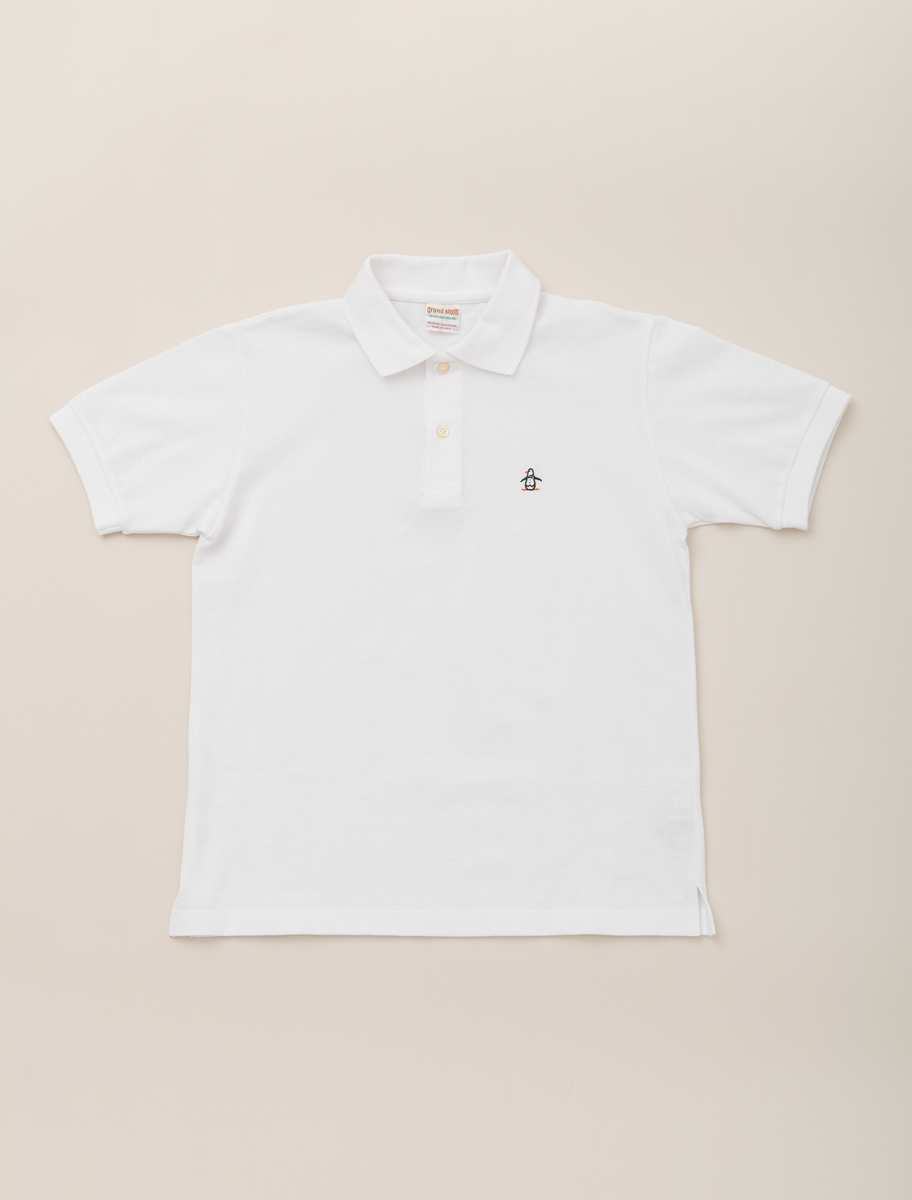 We reproduce model of 70's that polo shirt began to become popular worldwide. The front buttons have been changed to two, and chest pockets have also been omitted. The biggest attraction is making it taking advantage of the natural texture of California cotton. The single-color woven name has been changed to multi-color, given the description of the grand slam, and faithfully reproduces the packaging pack and the lower tag of the time as well as the 60's polo. It is a royal road polo shirt that has been loved by many golfers, and of course the sports scene has been loved for over half a century.
¥ 12,900 (-excluding tax)
6 colors (Navy white border red black green) development
Contact information about the campaign
Munsingwear Clubhouse Ginza Tokyo Chuo-ku 5-7-18 Ginza
TEL: 03-6228-5963
Opening hours: 11:00 to 20:00