Born on the 10th floor of Ginza Shiseido Building on October 1, 2018, "FARO (Faro)" (operated by Shiseido Parlor) uses a wealth of ingredients from all over Japan to deliver a new food experience full of Italian-based originality. You One of the lunch courses by chef Kotaro Noda who talks that it can be used in Shoshin cuisine in Japan is prepared with a vegan specification. Focusing on "being beautiful from the inside of the body", the course consisting of a variety of gastronomic cuisine offers a high level of satisfaction. Experience an innovative Italian-friendly atmosphere in a pleasant space where the light shines.
At Faro, we offer seasonal flavors using about 150 ingredients that are particular to pesticide-free products from all over Japan. Pursuing the taste and smell of the combination of materials.
Vegan lunch course 8,000 yen
The dishes made with seasonal ingredients that are delivered daily change in content over time.
… modern spread …
Mayonnaise and cheese are also made from soya milk, and the appetizer is about 12 dishes consisting of seasonal ingredients and creative combinations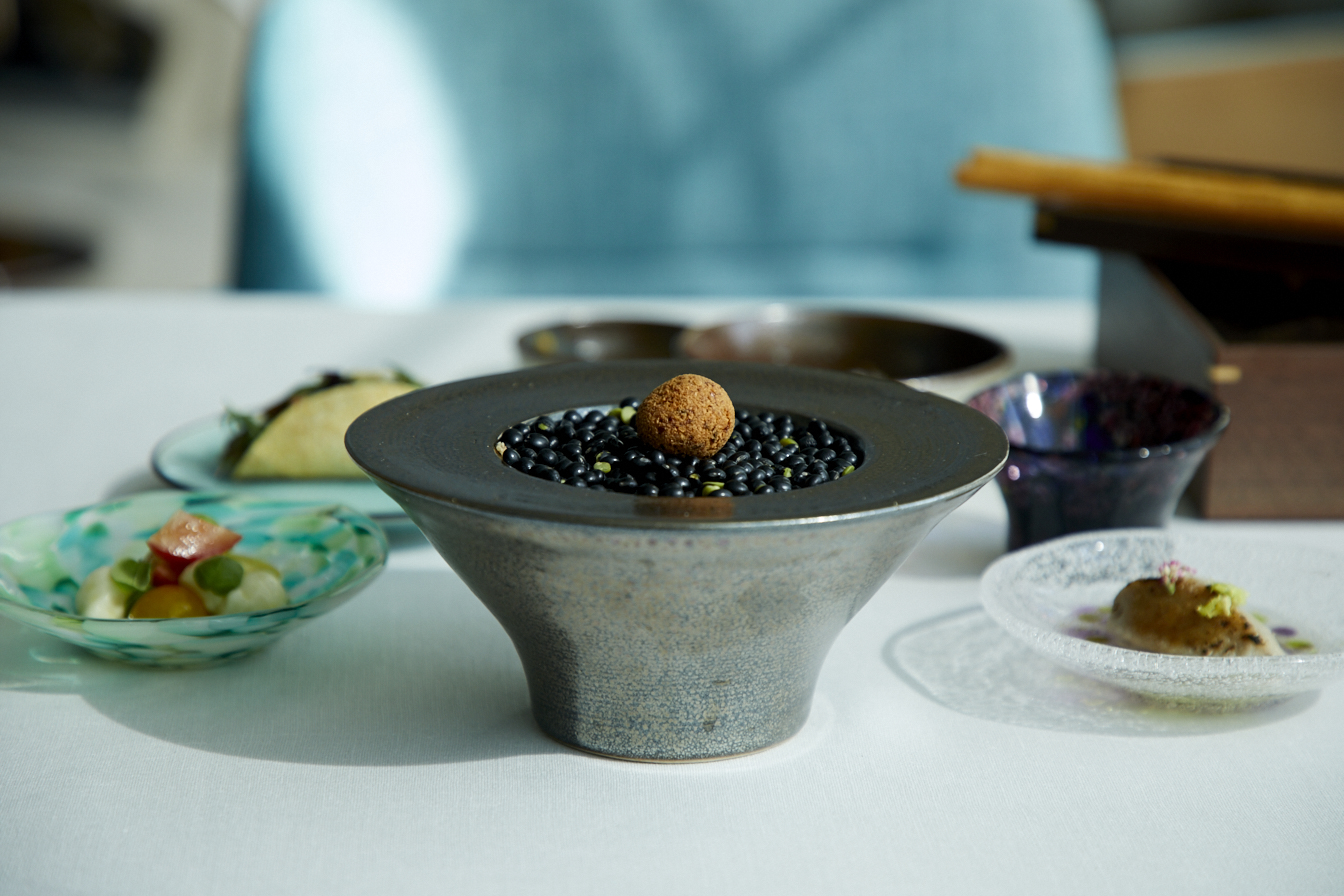 ---
---
~ Classic time ~
Italian menu such as gnocchi and cannelloni which was particular about smell and flavor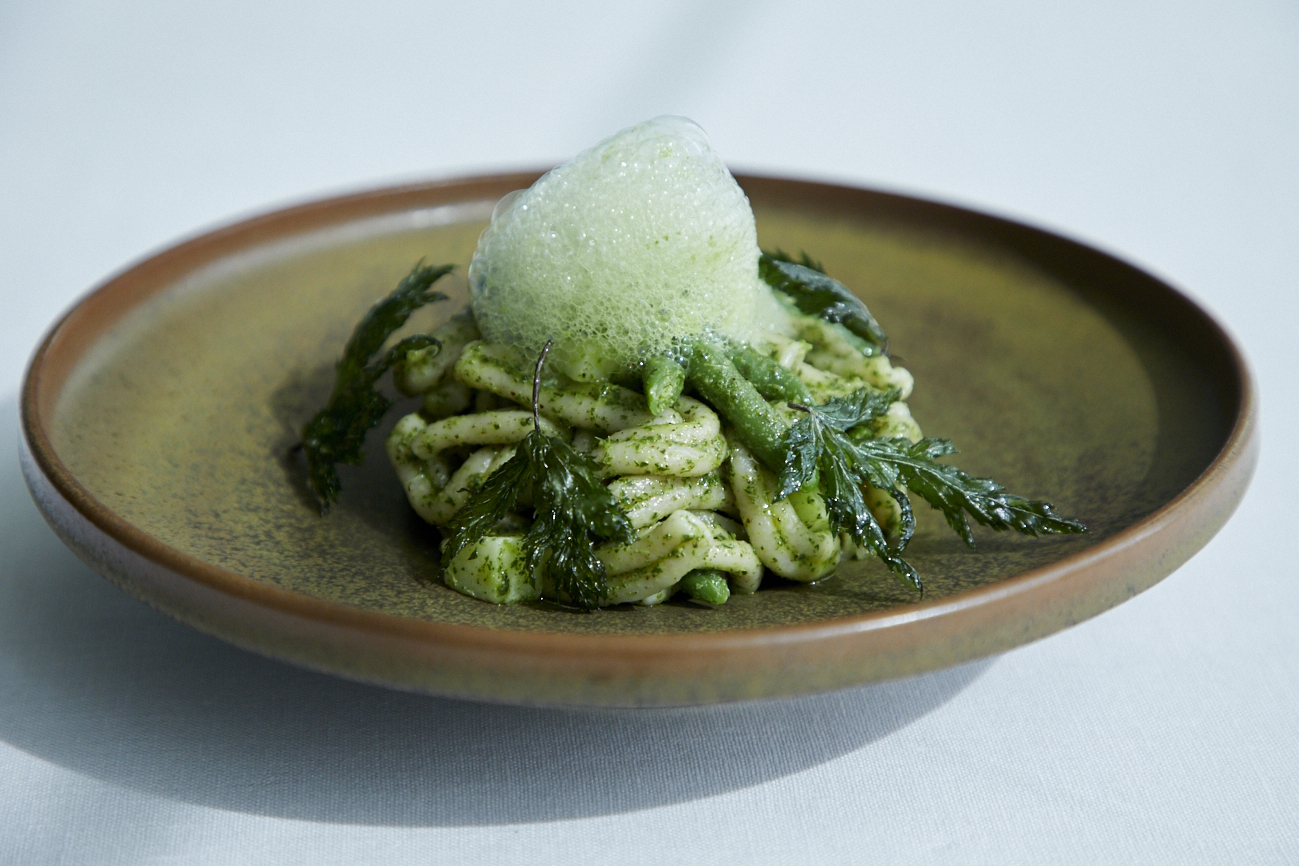 The inspiration for innovation
Main dish vegan cheese such as soy sauce and daikon radish, with a focus on fermented foods and fermentation from all over the country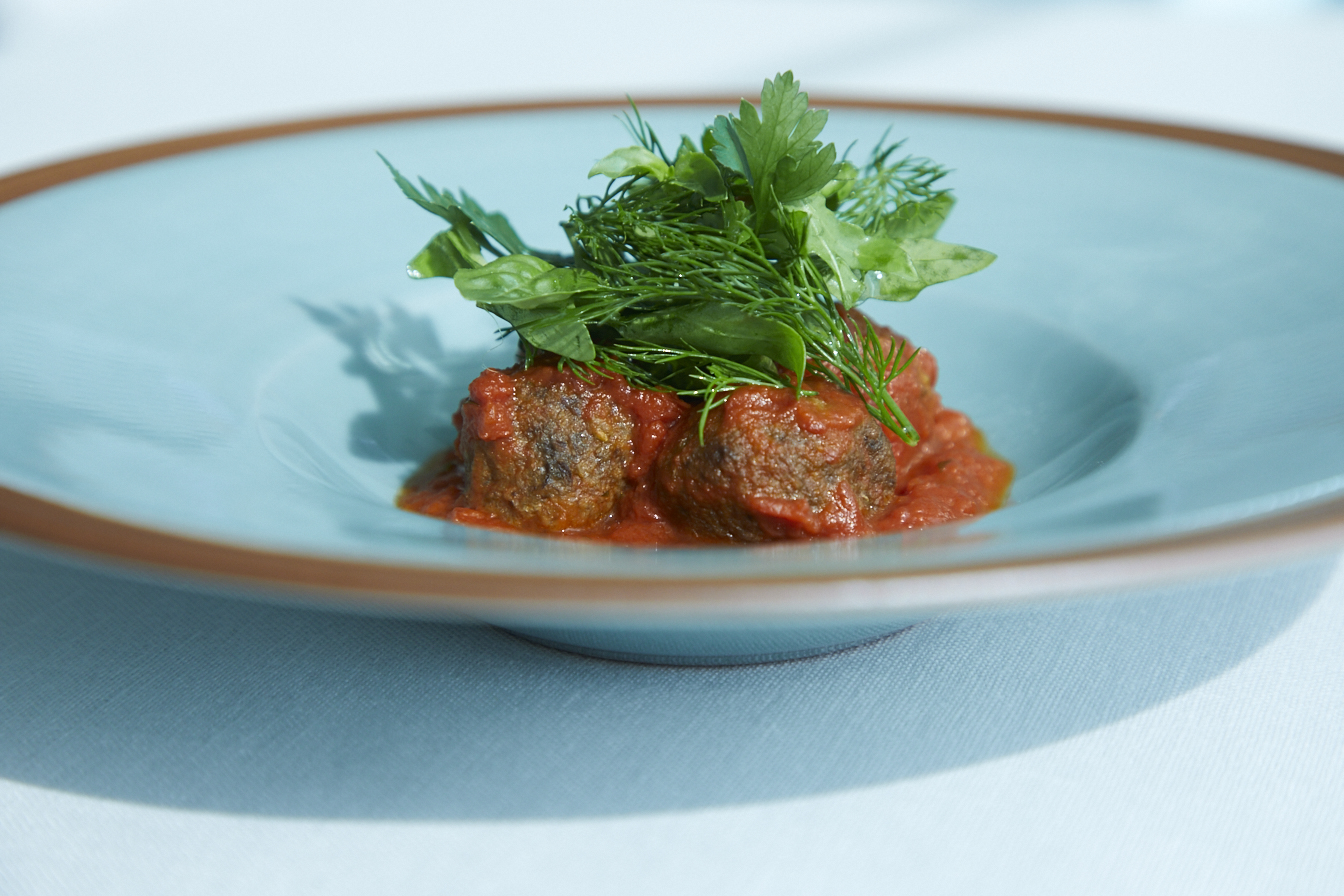 Nostalgic Memory
Fresh desserts that use the sweetness of rice to the fullest without using white sugar, pesticide-free fruits, novel desserts using herbs, etc.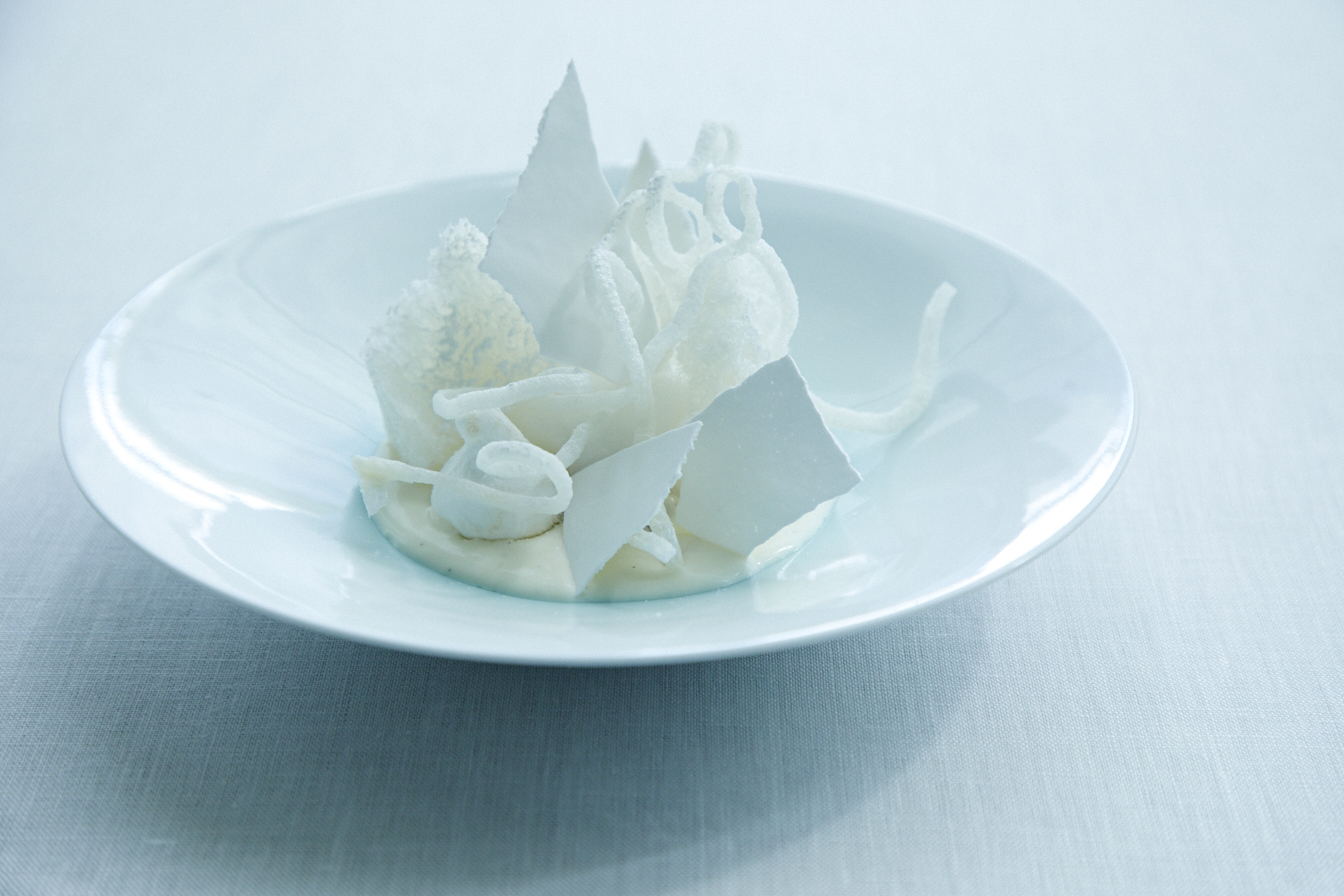 The lunch time includes a vegan course as well as a lunch course (10,000 yen) consisting of creative recipes incorporating local ingredients as well as the climate, climate, history, and culture of various parts of Japan. In addition, the sommelier will guide you through the wine pairing course (3 types / 3,000 yen * limited time), non-alcohol pairing course, and the wine pairing course (3 types + coffee or tea / 2,000 yen * limited time).
A vegan dinner course (12,000 yen) is also available at dinner time, with reservations up to the day before.
Nowadays, in the world, more and more people are choosing vegetarian meals for reasons such as religious food, health and sustainability. This course is for foreigners who are seeking vegan as well as those who are not vegan. (Reference: According to the visit to Japan, about 5% of the total number of foreign visitors to Japan in 2017 will be vegetarians and vegans, and it is estimated that inbound vegetarians and vegan demand will increase. Https://honichi.com / news / 2019/02/08 / hanedaairportxvegan / )
Executive Chef: Noda Kotaro (Ehime Prefecture)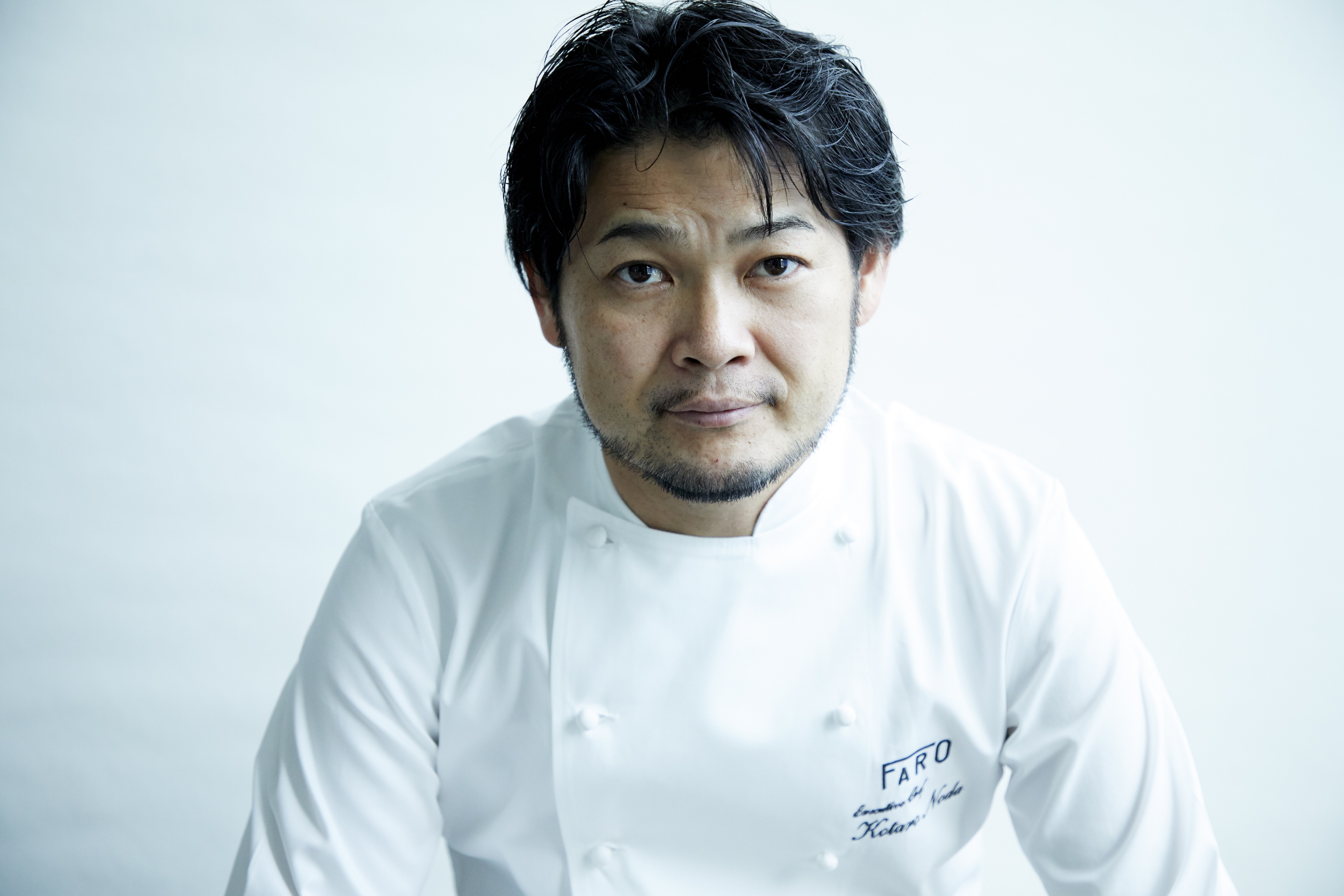 I went to Japan in 1999. She studied at a famous Italian restaurant until 2007, and then worked as a chef locally. In 2013, after a training at the best Nordic restaurant such as "Norma" (Copenhagen), I went to Italy again. In Rome's "bistrot 64", which he co-managed, he supports the popularity in the style of neo bistro. In November 2016 "Michelin Guide Italy 2017" won the second star of the year. Became the first Japanese to gain a double rating as an Italian chef. In 2017, he participated in the final competition of "Taste the World (Abu Dhabi)" as a representative of Rome and won. In "Faro", in the Japanese culture that values the taste and the season, we will show in Tokyo and Ginza what we have cultivated in Italy, and create the "restaurants that customers enjoy" with their own sensibility and team power The goal is to
Chef Patissier: Mineko Kato (Tokyo)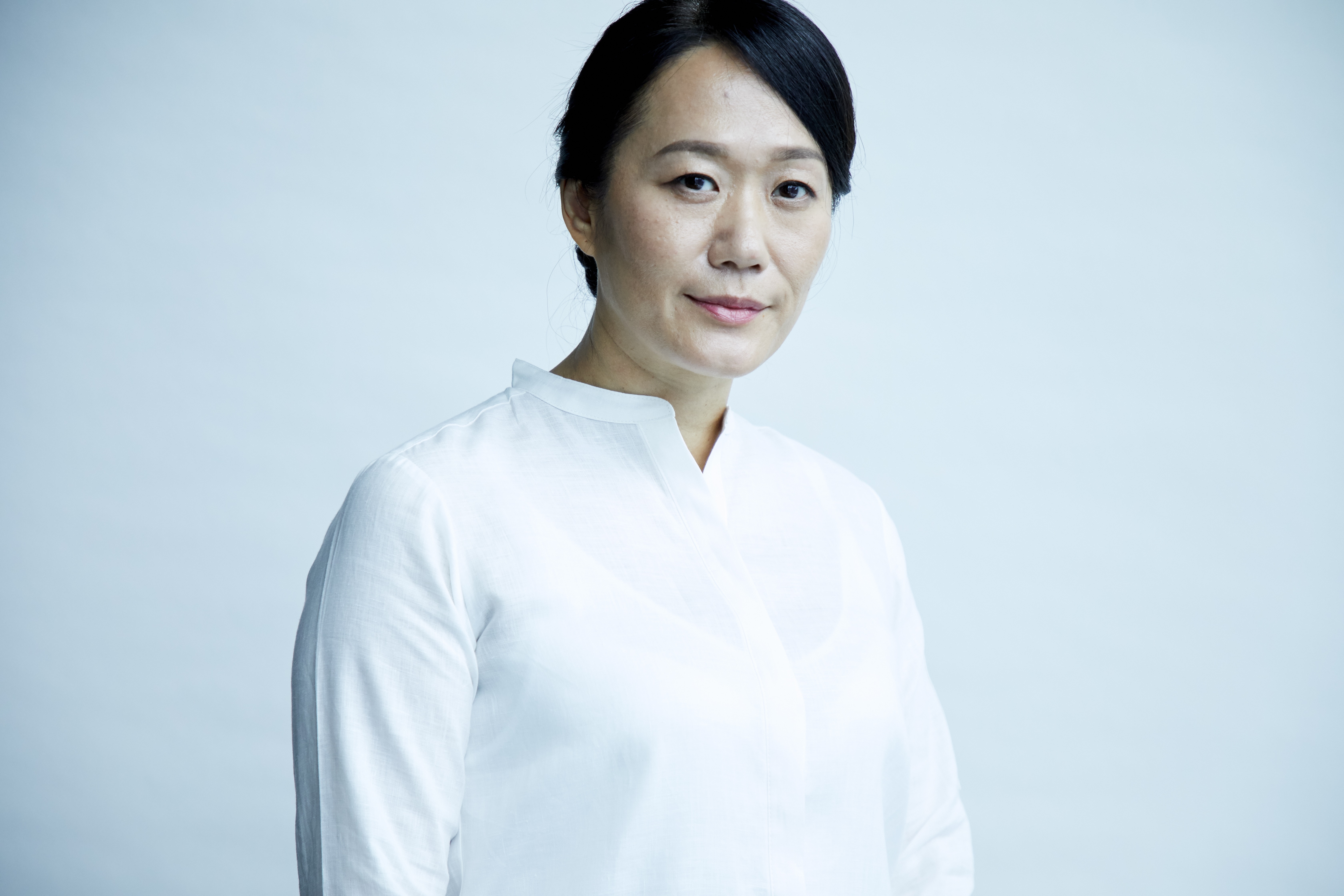 He is interested in design, art, contemporary art and manufacturing, and chooses the bread and candy path from the field of food. For about 10 years, pays at Italian Michelin star acquisition stores such as "Iru Luogo di Aimo e Nadia", "Il Marquesino", "Mandarin Oriental Milan" (Milan), and "Osteria Francesca" (Modena) I work as a streak chef. Experienced the chocolate department of "Enoteca Pinquioli" (Florence). In "Faro," we propose a dessert that respects Japanese nature and Japanese herbs, aiming for "a restaurant that remains in the mind as a special experience" as you travel. We are working on menu development with a focus on raw materials such as homemade yeast.
【FARO (Faro)】
Management is Shiseido aiming for beauty innovation, with a corporate philosophy of creating a beautiful living culture. Shiseido Parlor will handle the operation.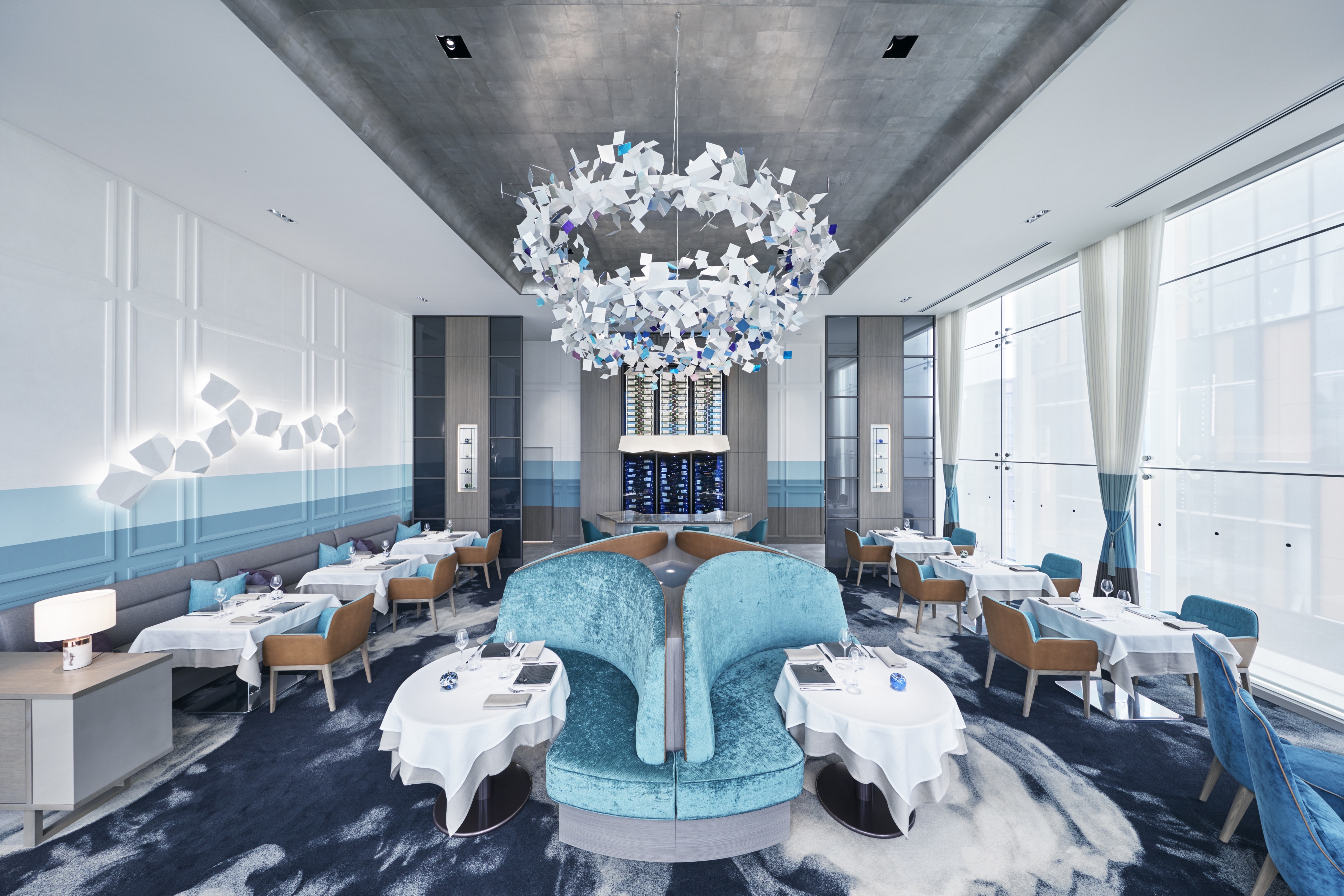 ■ Address Ginza, Chuo-ku, Tokyo 8-8-3 Ginza Shiseido Building 10th floor ■ Telephone number 0120-862-150 / 03 / 357-2911
* Telephone reservation acceptance time 11: 00-22: 00 (only business day)
* Booking will be accepted from this month until the end of the next two months.
■ Open hours Lunch 12:00 to 13:30 (last order) Dinner 18:00 to 20:30 (last order)
■ Monday, Sunday, public holidays, summer (mid August), New Year holidays
■ Menu lunch course (4 items ~) 10,000 yen Vegan lunch course (4 items ~) 8,000 yen Dinner course (10 items ~) 20,000 yen Vegan dinner course (10 items ~) 12,000 yen ※ Booking system until the day before ■ Official URL https://faro.shiseido.co.jp/?rt_pr=pl255
■ Dress code Smart casual (There is no baby chair or children's menu available. Please contact the staff for use of children.)
* Price includes tax and 10% service charge will be added separately. The photograph is an image.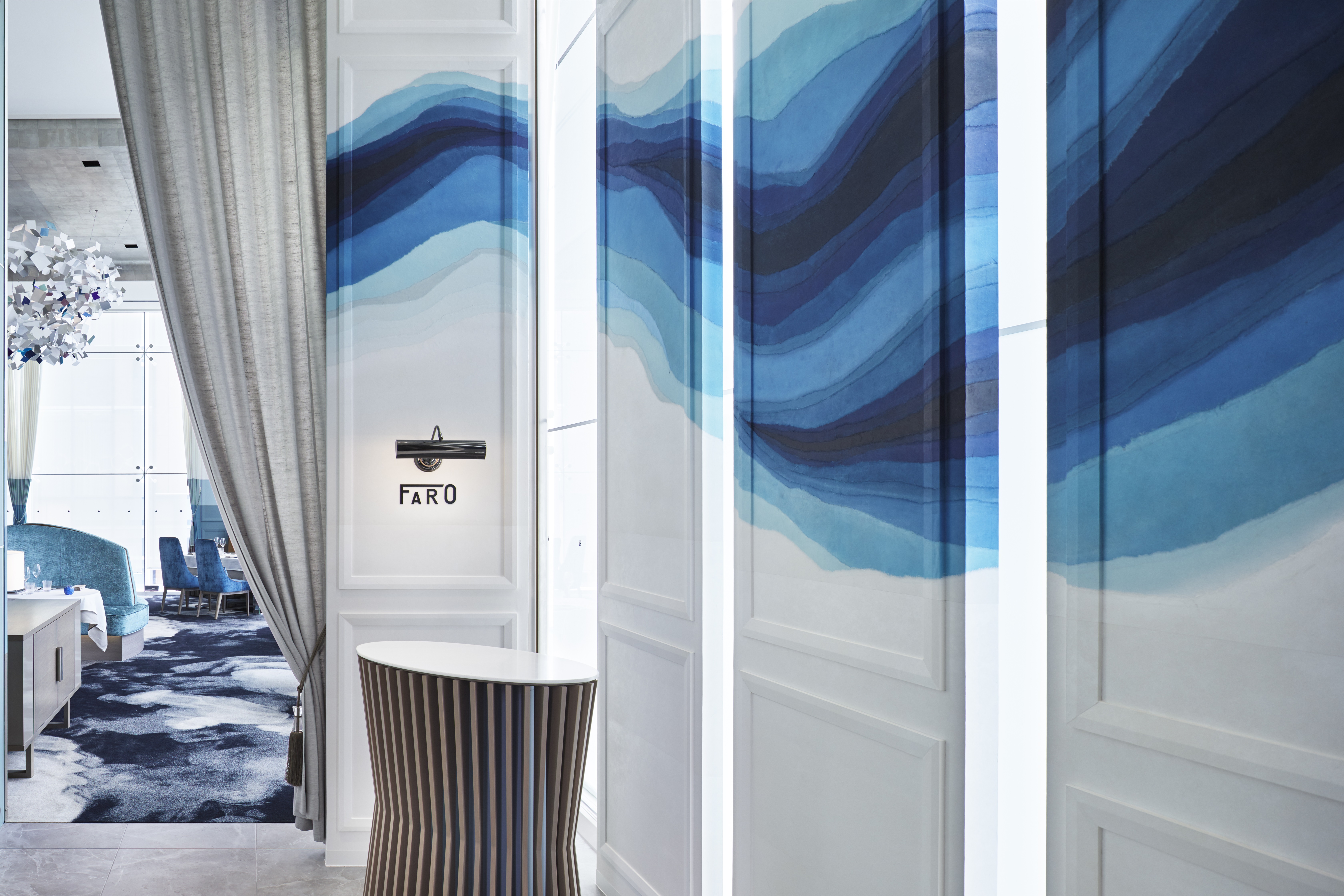 # Shiseido_faro
---
See information and reviews for Shiseido Ginza Building