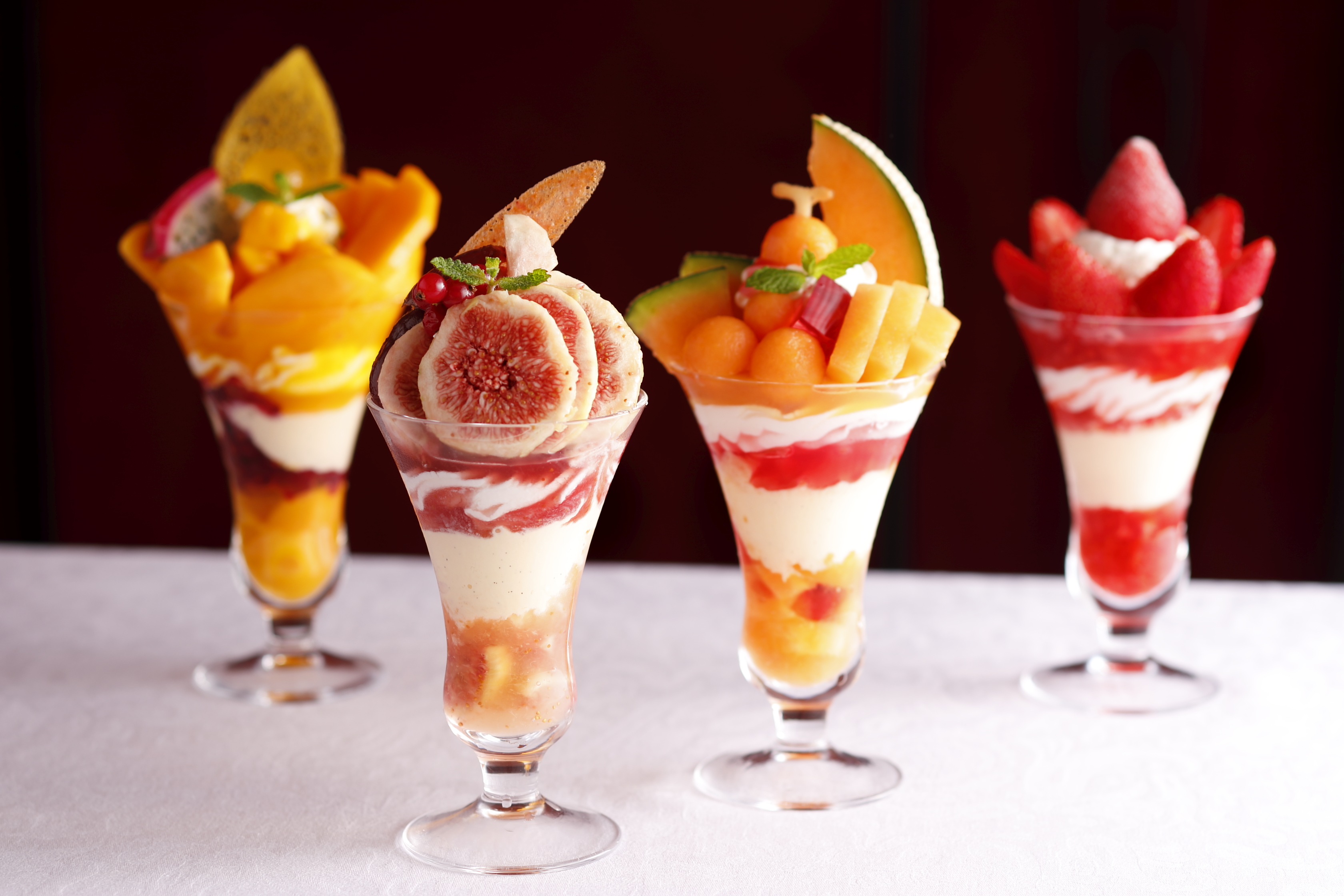 The first: July 2nd (Tuesday)-July 31st (Wed) / 2019: The first (Thu) August 1st, 2019 (Sat)
Shiseido Parlor will hold "2019 Midsummer Parfait Fair" in two phases at Ginza Main Store Salon de Cafe from July 2 (Tue) to August 31 (Saturday), 2019 . In addition to strawberry parfait, there are a total of six types of parfait consisting mainly of fruits that are particular to the production area and the season, in addition to strawberry parfait. Under the long-standing relationship between the head of the beverage and the farmer, we will deliver a limited parfait with a selection of fruits and selected ice cream mariage. Please enjoy summer in Ginza with sparkling desserts that can only be tasted here this year.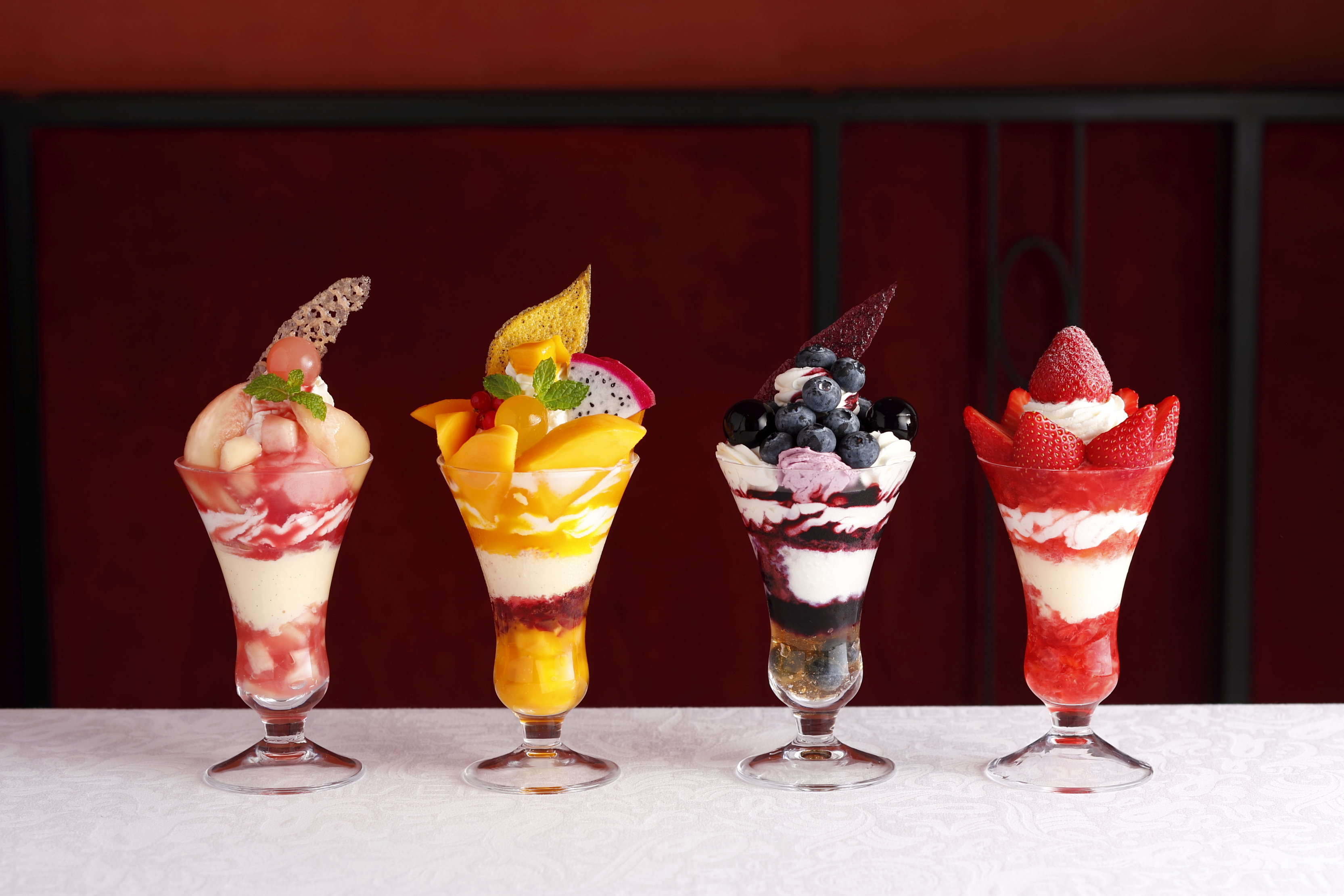 -The first bullet is peach, apple mango, blueberry, the second is Keats mango, figs, and the first melon appeared. In addition, summer strawberries are prepared throughout the period.
<"The 2019 Midsummer Parfait" 1st July 2019 (Tuesday)-July 31 (Wednesday)>
"Wakayama Prefecture Sakai Farm Produce Arakawa no peach parfait" 2,160 yen (tax included)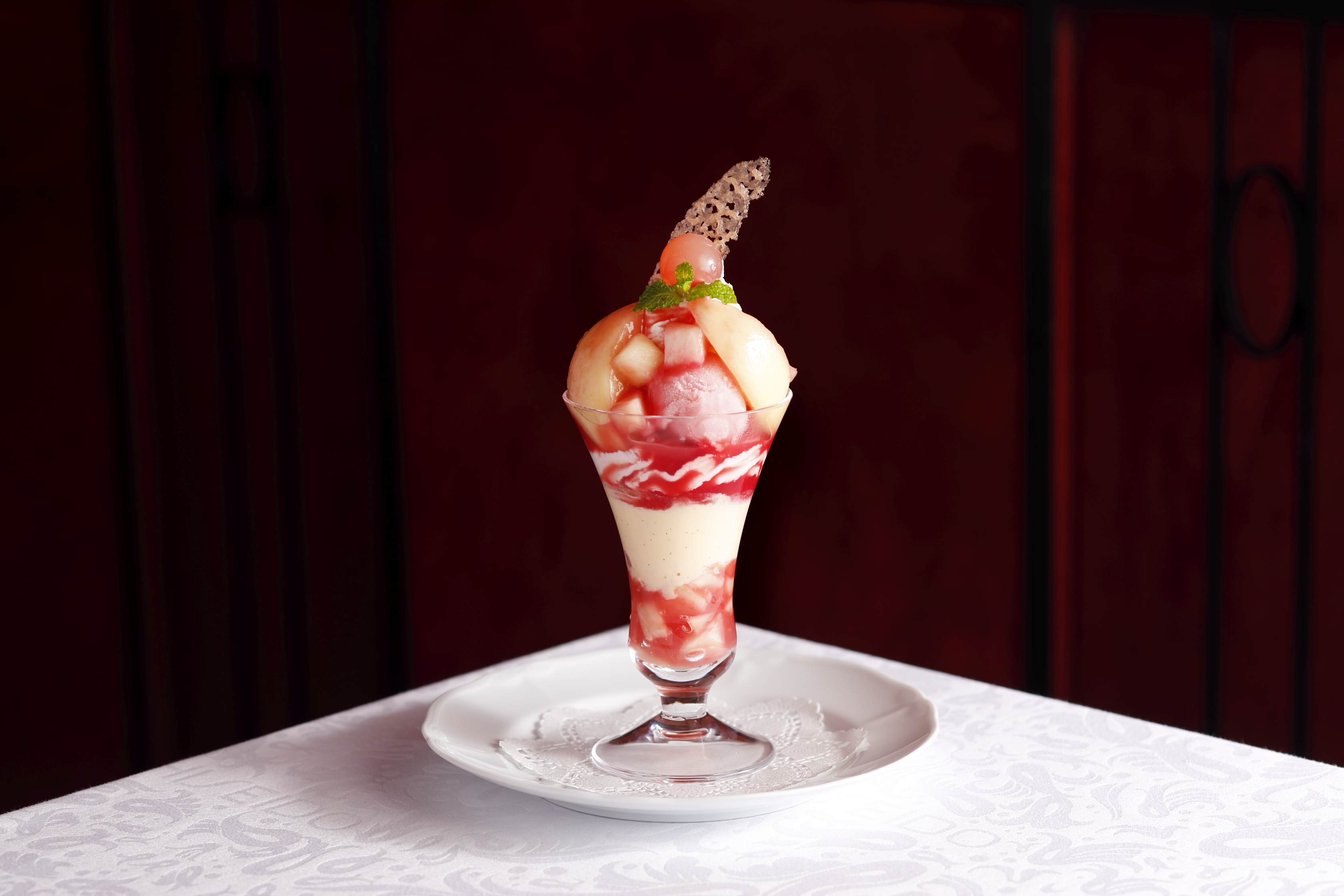 The brand peach "Arakawa no peach" that replaces Wakayama prefecture is a rare commodity that is difficult to obtain in Tokyo. I used fresh peach carefully harvested one by one to ripen and used it as pink peach sorbet and jelly. It is characterized by a pleasant smell and gentle sweetness that you can feel in a single bite, and overflowing juice.
"Okinawa apple mango parfait" 2,580 yen (tax included)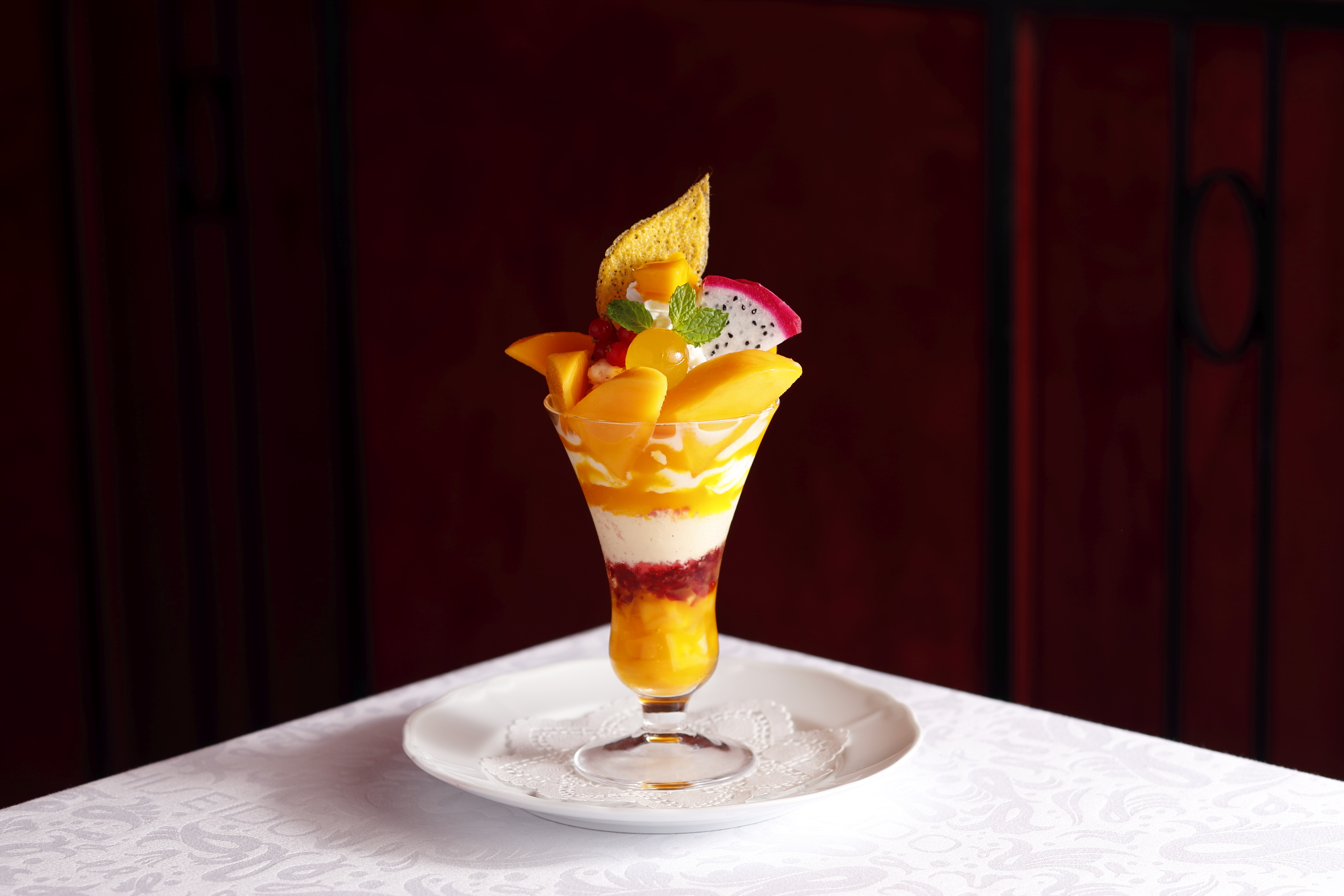 A deluxe dish using the luxury apple mangoes from Okinawa, which were grown with full of the sun's blessings. It has good color and luster, and soft flesh that melts is characterized by moderate sourness and richness in refined sweetness. Milk ice cream and berry sauce give more depth to the taste.
"Gifu prefecture Gamagori blueberry parfait" 1,980 yen (tax included)
We also used large blueberries, the taste of which was concentrated in a crisp texture, for sherbet, cream and jelly. Homemade vanilla ice cream complements the sweet and sour taste of blueberries. You can also enjoy mariage with muscat jelly on the bottom of the glass.
"Strawberry Parfait of Koihime from Nagano Shinshu Hatakobo" 1,890 yen (tax included)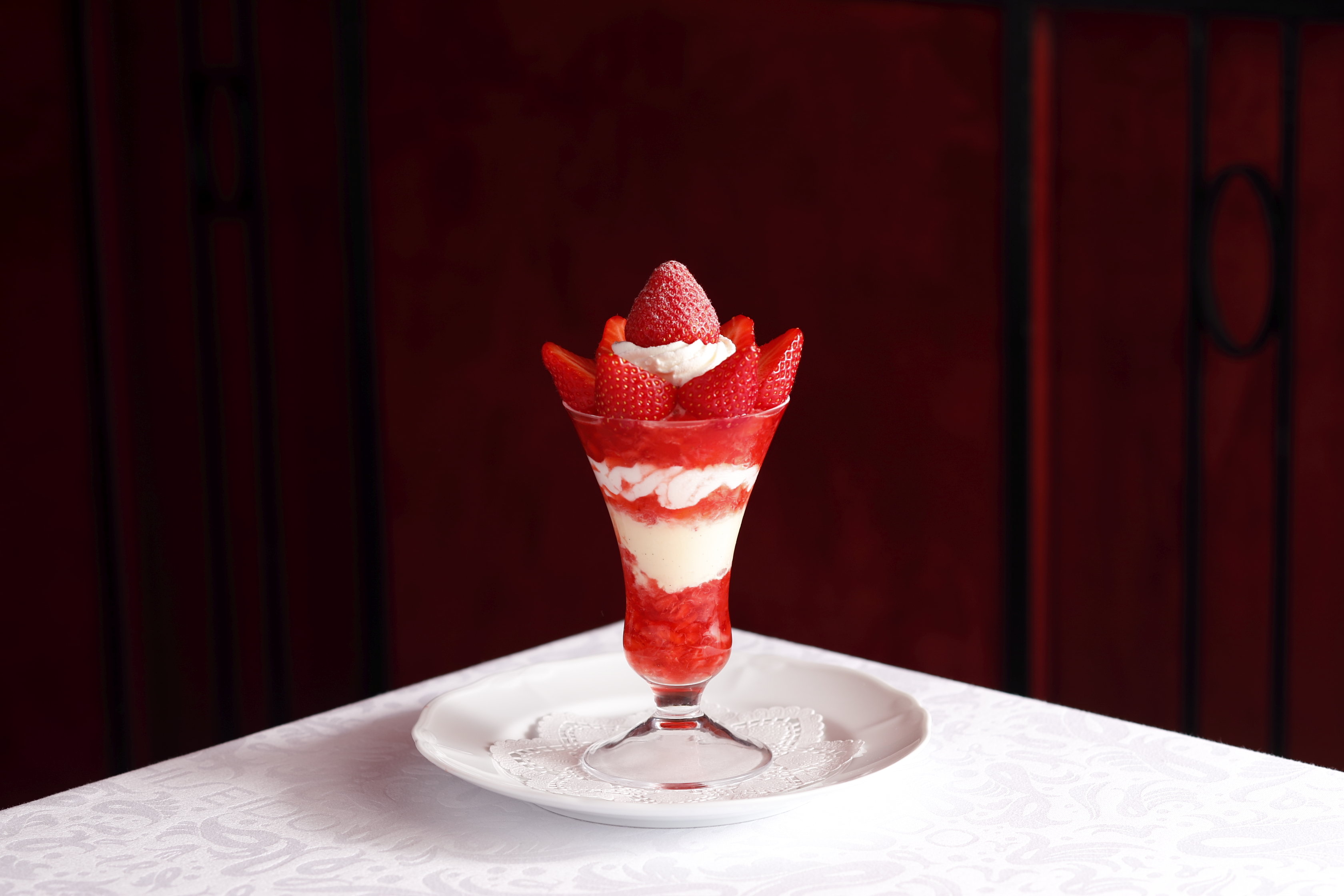 A special product that uses "Natsuaki Strawberry" Koihime ", which is produced at a house dedicated to Shiseido Parlor owned by Shinshu Hata Studio, as a source. Please enjoy the royal road parfait that the taste of summer and autumn strawberry that refreshing acidity spreads and traditional vanilla ice cream weave.
※The photograph is an image. Offerings may differ from photos.
※ Menu contents and offer period may be changed by the arrival situation of fruit.
【Shiseido Parlor Ginza Main Store Salon de Cafe】
Address Ginza, Chuo-ku, Tokyo 8-8-3 Tokyo Ginza Shiseido Building 3rd floor Telephone 03-5537-6231 (not available for reservation)
Business hours Tuesday-Saturday 11:30-21:00 (LO 20:30) / Sundays and public holidays 11:30-20:00 (LO 19:30)
Regular holiday Monday (Open for holidays)
URL https://parlour.shiseido.co.jp/?rt_pr=pl268
---