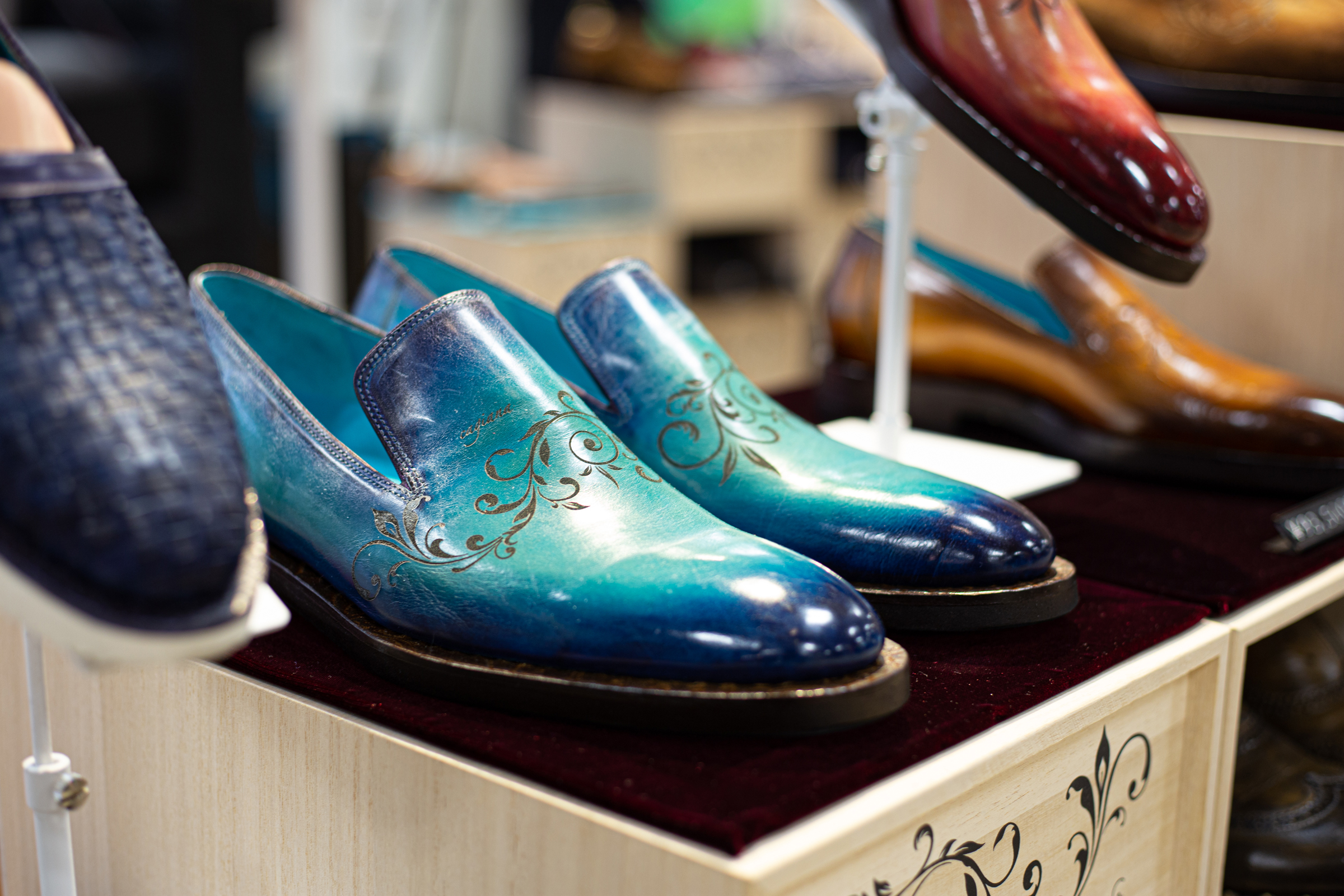 Not only can women with different shoe sizes on the left and right, or women with smaller sizes, can order with confidence, but we also accept orders for color orders using the patine technique of dyeing by craftsmen.
Nabrain Co., Ltd. will produce and sell personalized custom-made shoes and colored custom-made shoes using the Patine technique at Matsuya Ginza from October 23 (Wednesday) to November 5 (Tuesday). We will hold a pop-up store for the luxury brand CAGIANA.
■ CAGIANA
URL https://cagiana.jp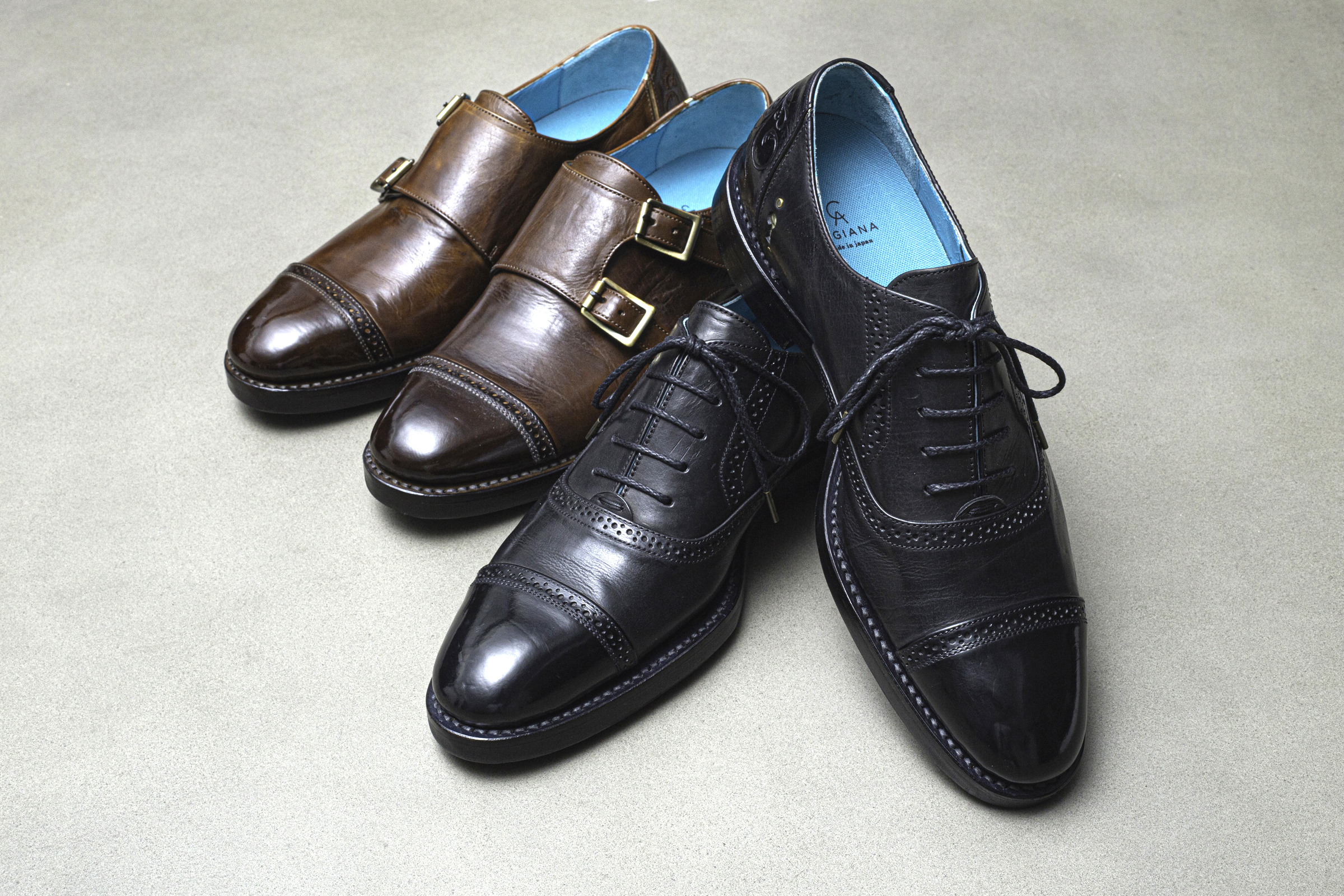 During the exhibition period, shoes craftsmen stay at all times, and there are 15 models including Matsuya Ginza Bespoke 2 models with a more dressed design. We will welcome you with your order.
First of all, the shoe fitter will measure the foot and shoe fitting as a size order, and will guide you to the most suitable shoe size for your foot. After that, customers who wish to order color will receive a color request with a patina finish dyed by craftsmen at an additional charge.
[Three features of Matsuya Ginza Kazina pop-up store]
1. There are no restrictions on the length or width of the foot <br /> Anyone can order with confidence, such as those with different left and right foot sizes, or those that do not fit in the size of a commercial shoe.
We also tailor small sizes for women.
2. You can order your favorite color with patina finish dyed by craftsman's hands * Patine finish will be charged separately
3. You can also choose to deliver the product free of charge by courier <br /> You can also hand it over at the Matsuya Ginza store.
■ MATSUYA GINZA LIMITED DESIGN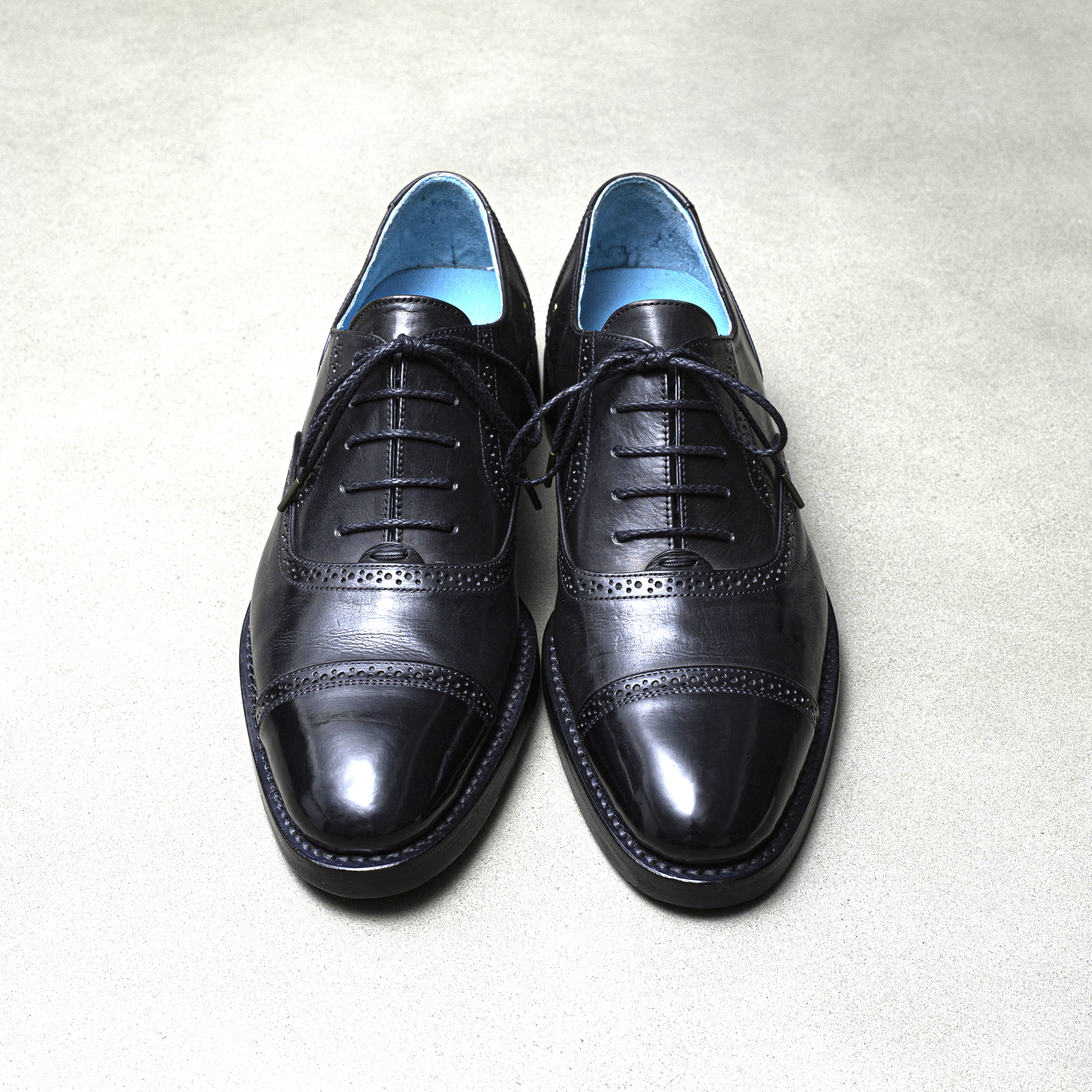 model: SINONOME – Shinonome- Matsuya bespoke model
price: ¥ 68,000 + tax ~
color: Black / Brown * Color order available at an additional charge <br /> A quarter brogue with classic and neat features. Moderate perforation makes it easy to get used to suit styles, and casual style feet are added. There is an elastic inside the belo so you can enjoy it like a slip-on even without a string.
---
---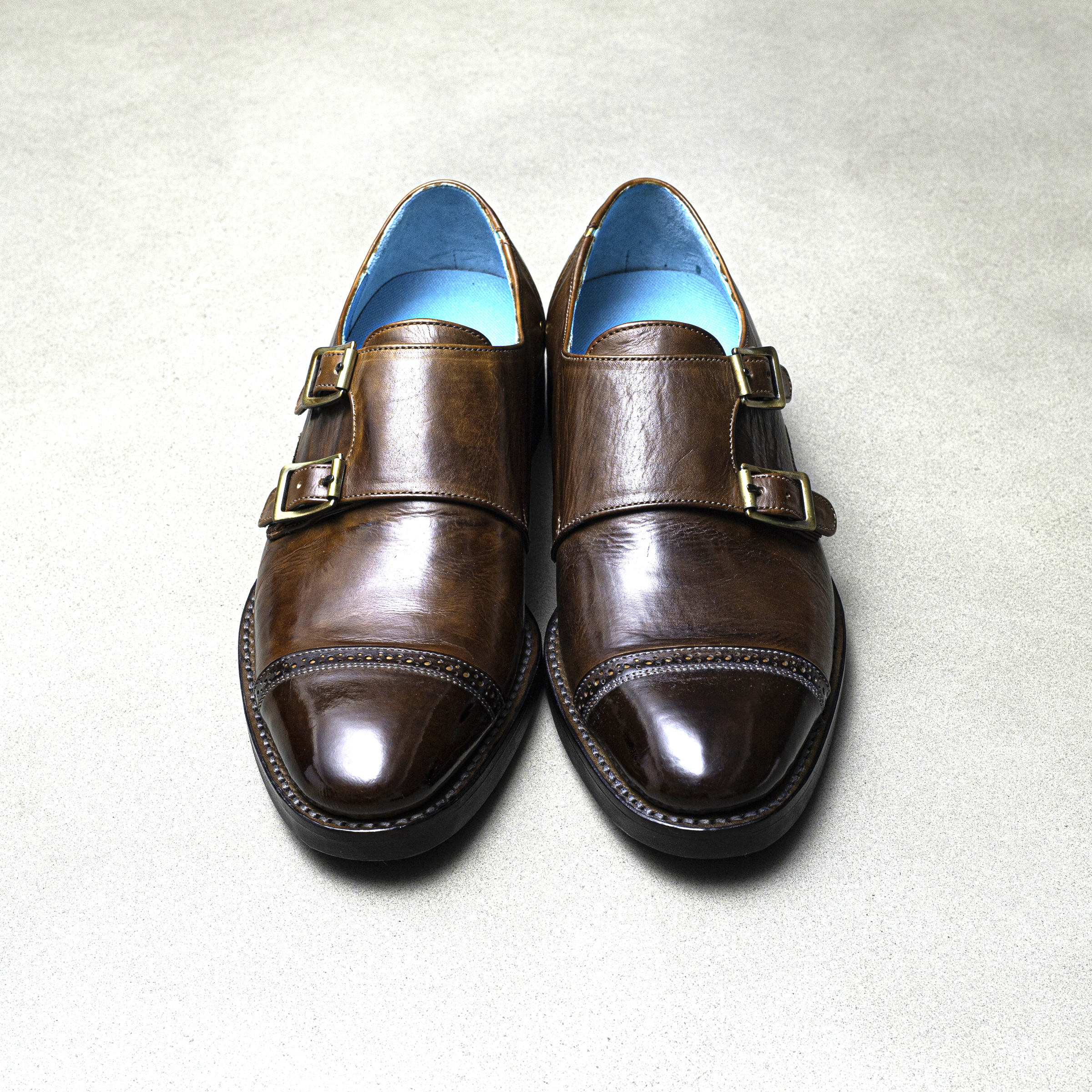 model: SOKO – Shimofu- Matsuya bespoke model
price: ¥ 69,000 + tax ~
color: Black / Brown * Color order available at an additional charge <br /> Double monk with a more casual impression with perforation on the switching part of one character. It is a pair that works well with a wide range of styles, such as the jacket pants business style, denim, and chinos. Equipped with an elastic strap, easy to put on and take off.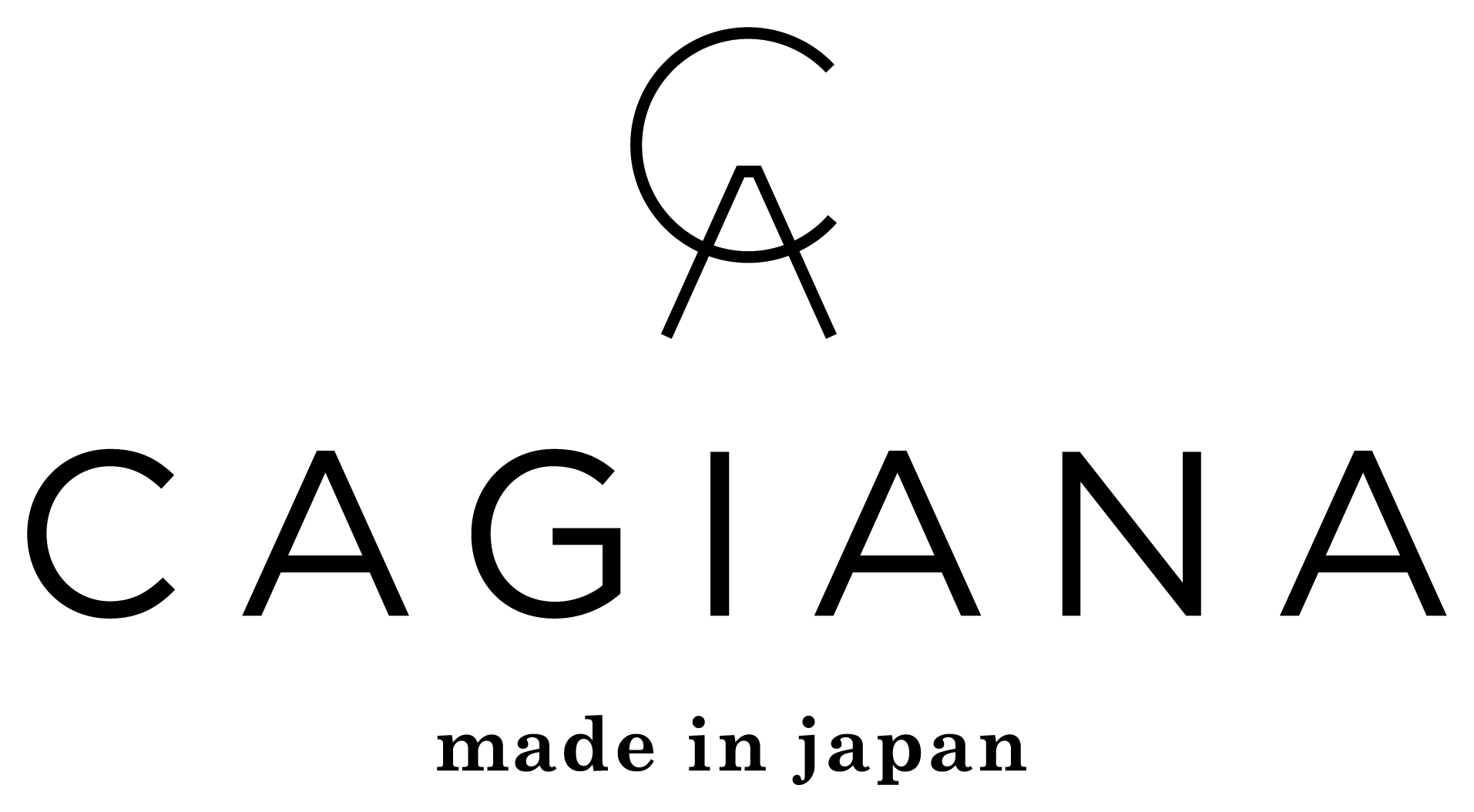 ■ About CAGIANA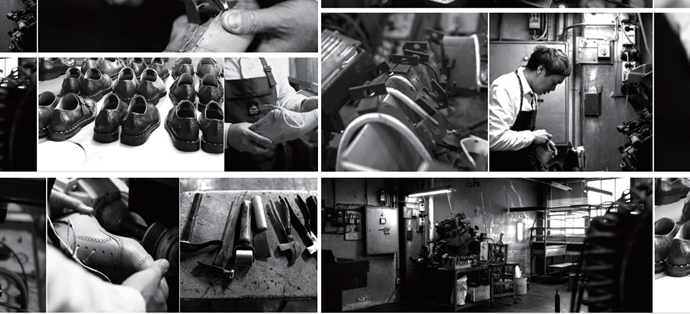 Regarding the purchase of shoes, customers said, "I found a shoe I like, but there is no size that fits my feet." "Shoes that fit the size of my foot have few design types." Many people have heard that it is difficult to buy due to anxiety whether it fits the size of their feet, or "I want to shorten the manufacturing time of custom-made shoes."
Therefore, Yamamoto, the representative of the house maker Nei Brain, plays a central role, and this is a brand created by talented shoemakers in Kobe, one of Japan's leading shoe towns, to meet customer demands.

Shoes and architecture. At first glance, the two seem to be unrelated, but they have a common point of being greatly related to the fundamentals of the human body. The origin of my company, Nabrain Co., Ltd., is to create a home that brings comfort to the people's bodies. We have been proposing and continuing to create a house that will help you to be comfortable both physically and mentally by wiping out the elements that burden your people, such as sick house syndrome caused by the living environment. It was also a great pleasure for us to provide a living environment that combines excellent design and functionality, and to see how customers are pleased.
The manufacturing of shoes that we start anew is also a manufacturing that started with the need for a comfortable body. As I continue to walk both domestically and internationally, I have not yet met men's shoes that combine functionality in sports shoes and design in fashion brand shoes. The same was true for not only off-the-shelf items but also custom-made shoes.
In Japan, there is an abundant soil where both functional shoemaking technology and excellent design sense exist. CAGIANA was born as a new shoe brand that digs up the soil and combines functionality and design that never existed before. Although it is a product of Made in Japan, I want it to be a shoe that makes it easy to walk when the person who wears it falls in any country. That is my wish as a creator. The basic stance that shoe building is also indispensable for communication with customers is the same as when building a house. The customer's excitement and joy can also be our excitement and joy, the same as when creating a house.
Naoto Yamamoto Founder and CEO

■ CAGIANA brand equity

A production system that can reduce the tailoring period of shoes that normally take more than 3 months from "minimum 2 weeks to 3 weeks"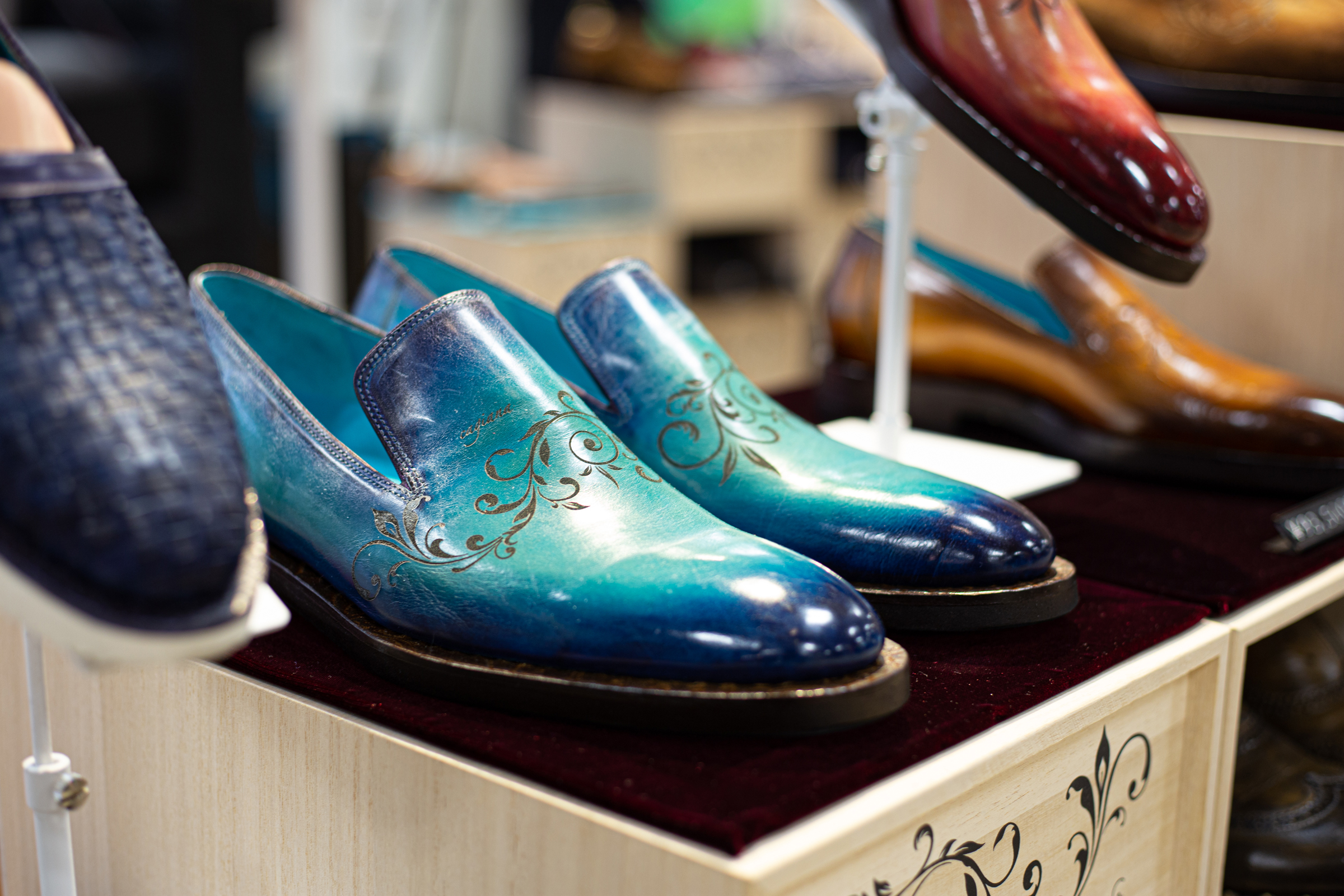 "Dyeing by craftsmen" Enjoy the unique colors woven by Patine technique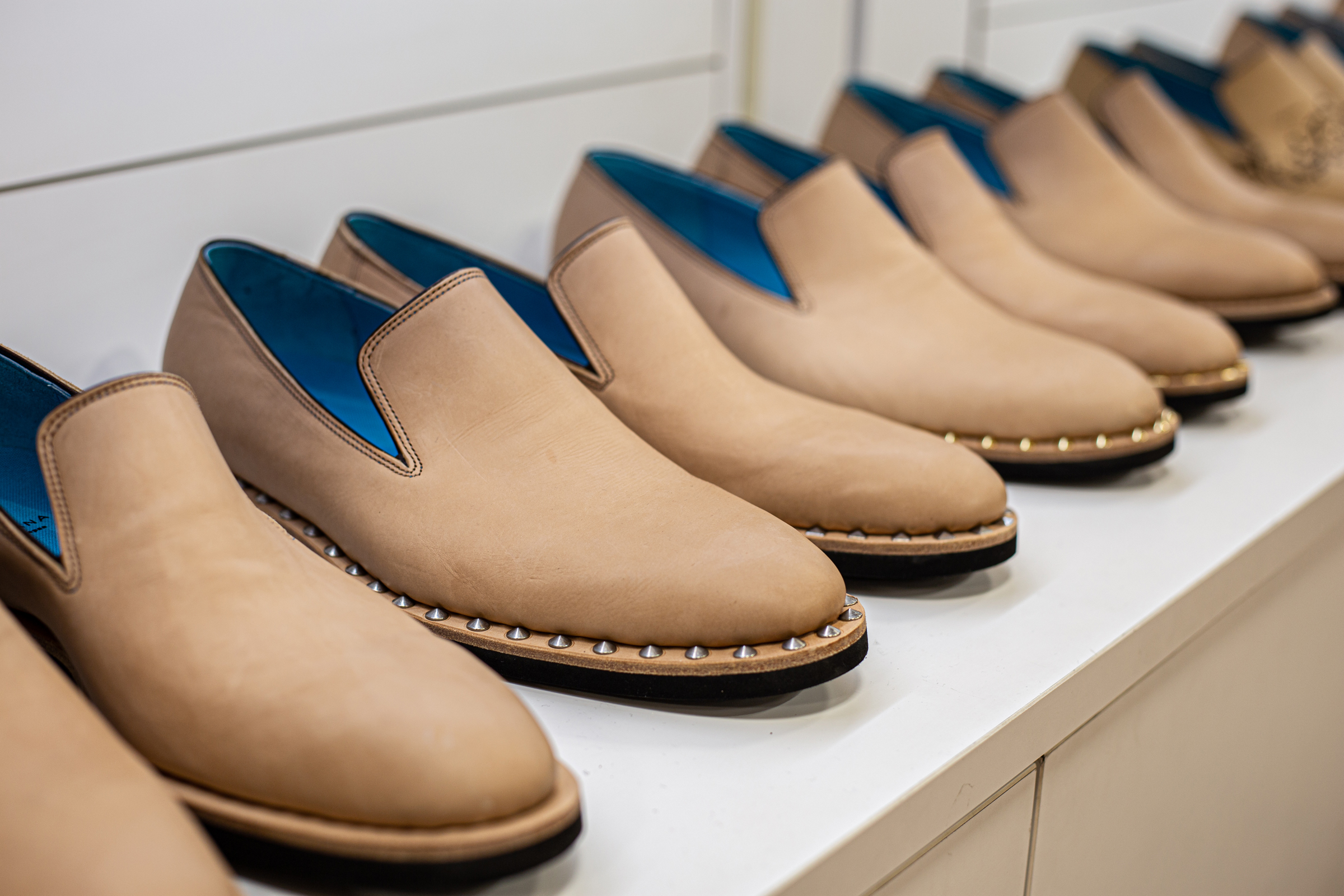 "Environmentally friendly with 100% plant tannins" Uses soft and high-quality calf leather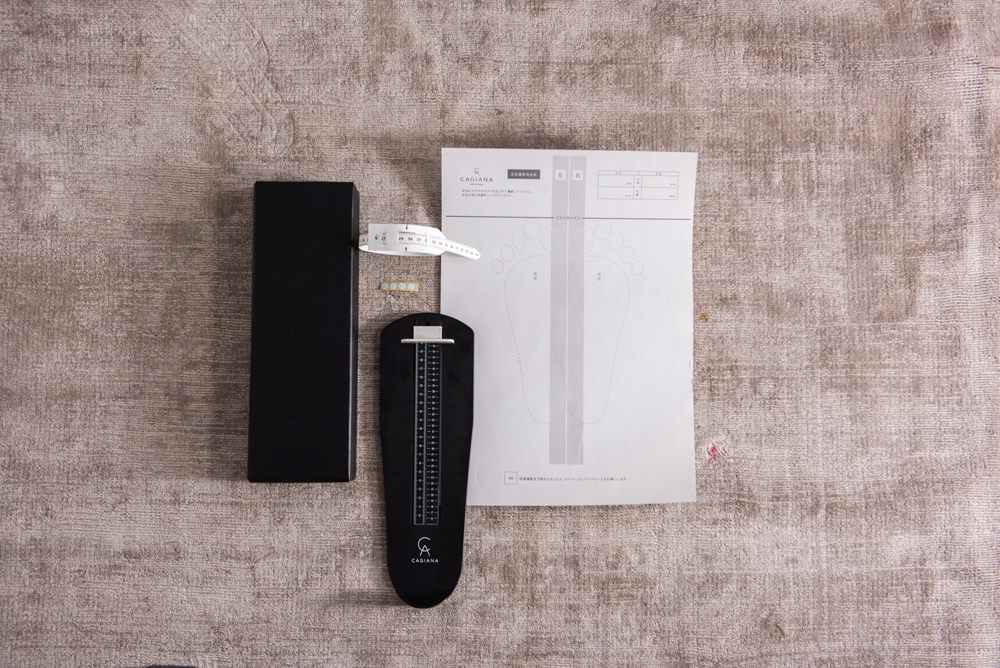 Innovative "Online Easy Foot Measurement System" developed by our company. This instrument makes it possible for shoe fitters to accurately analyze legs even at remote locations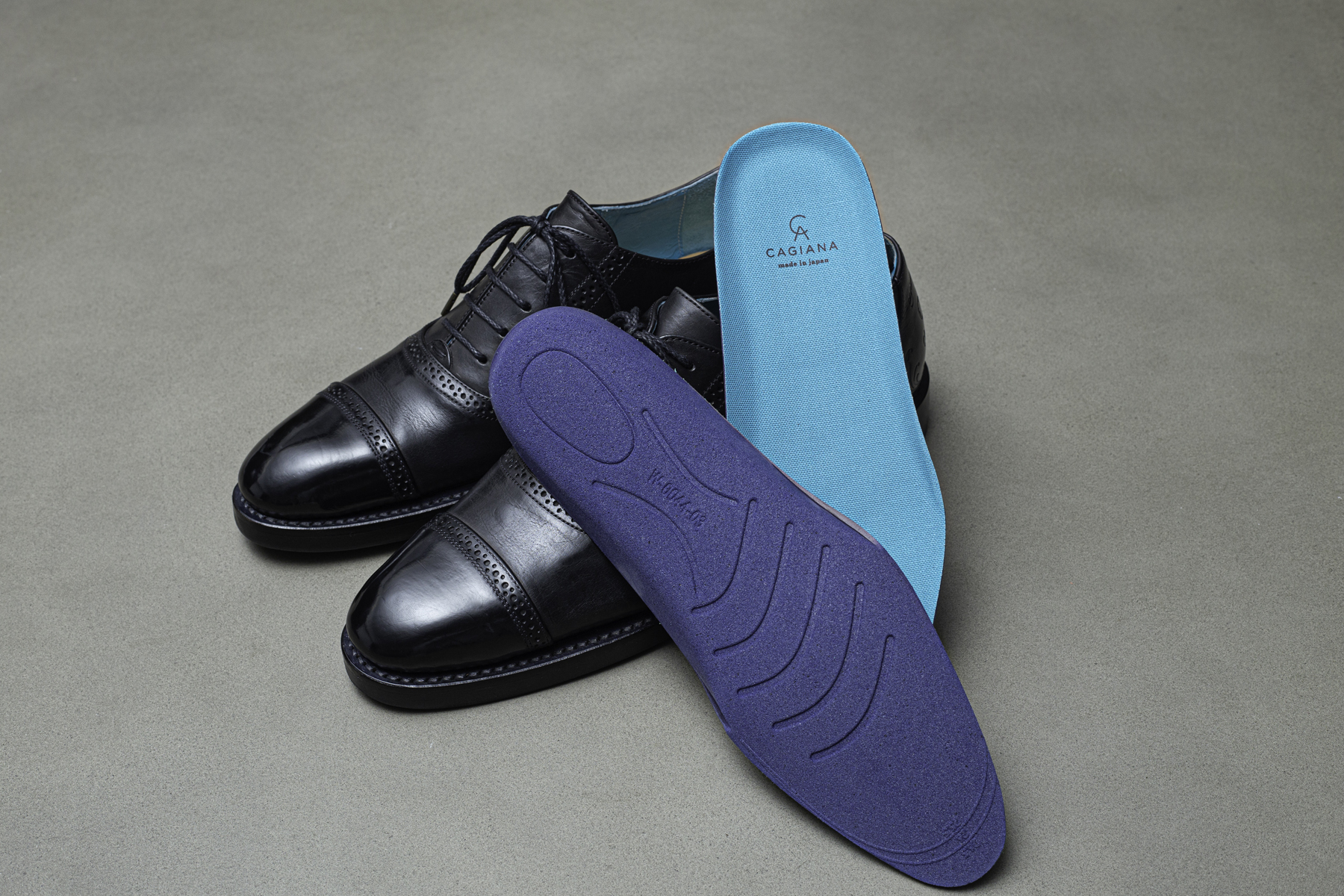 Soft comfort with "Japanese paper cloth" and urethane cup insole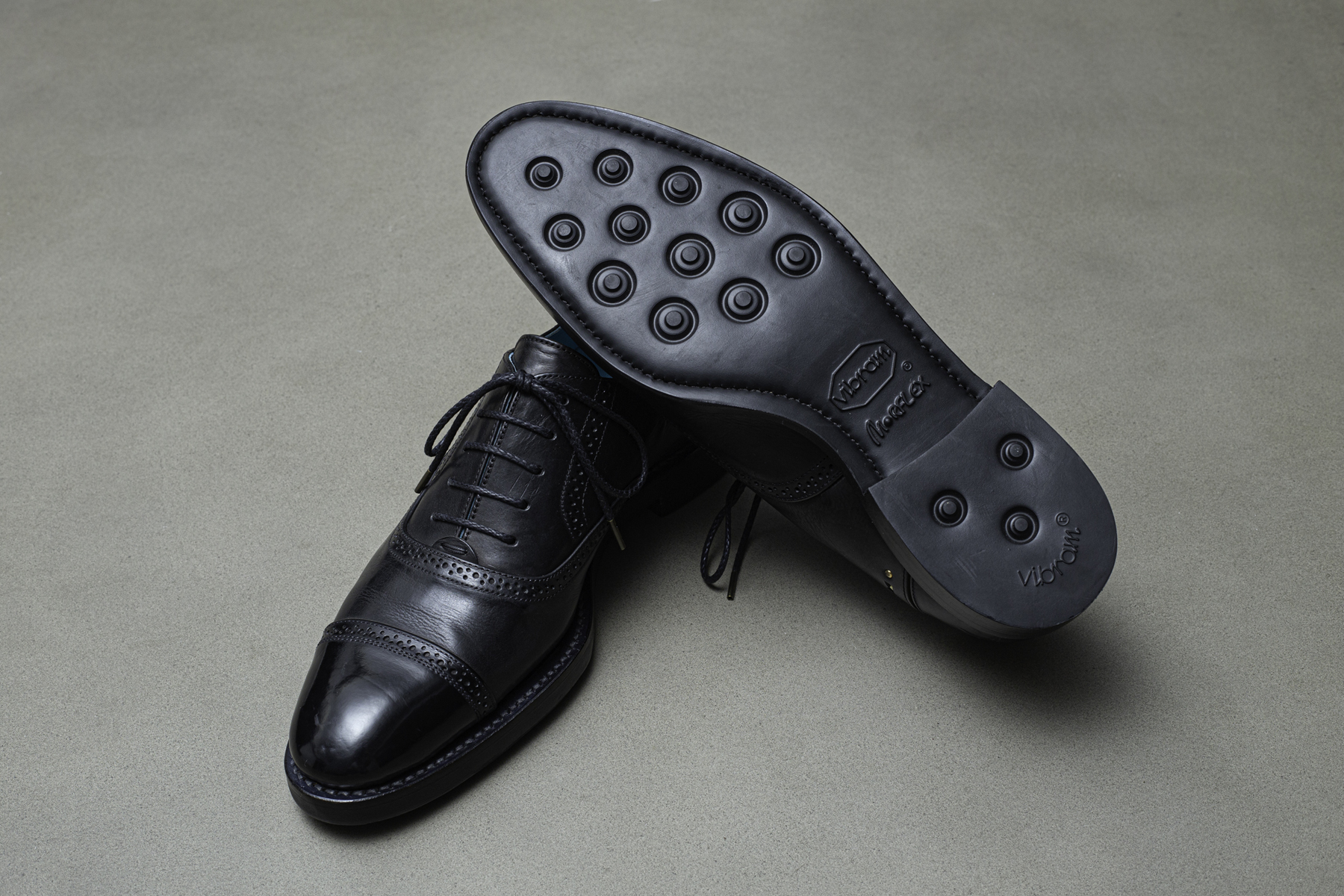 Employs Vibram's Moreflex sole, a high-performance, lightweight, and fatigue-resistant material
■ Matsuya Ginza Popup Store Overview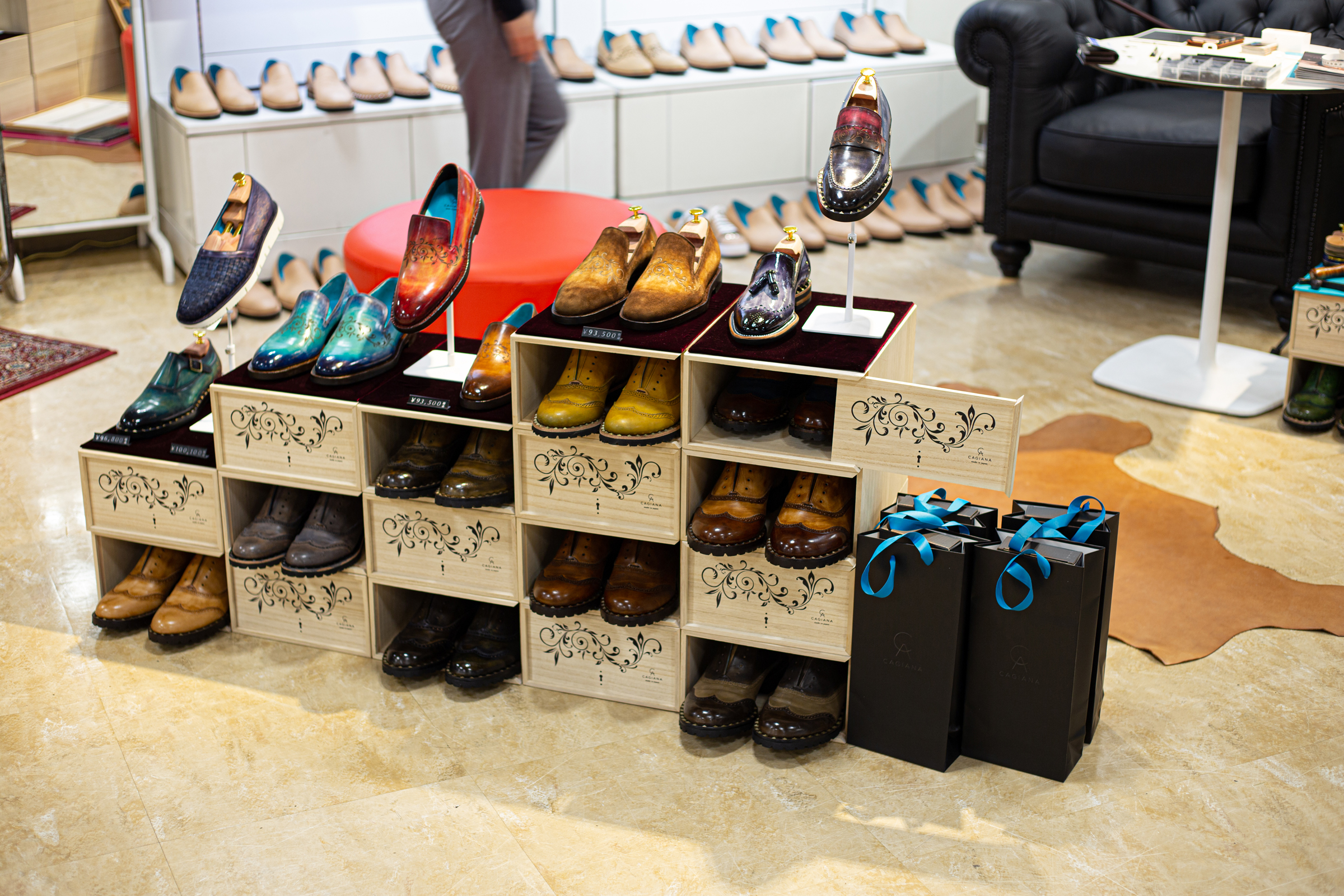 【period】
From Wednesday, October 23, 2019 to Tuesday, November 5
【Venue】
Matsuya Ginza 5F
【Product】
Custom-made shoes, Missoula (Pattern-made)
【List price】
From 68,000 yen (excluding tax)
[Limited benefits for customers ordering shoes]
・ Shoe purchaser free shipping service ・ Shoe Tree (Shoekeeper) presentation
[Handing over products]
Scheduled for early January 2020 (Matsuya Ginza will contact customers)
■ Inquiries regarding this matter <br /> Nebraine Co., Ltd. CAGIANA Kobe Factory Email Address info@cagiana.jp
■ Company Overview <br /> Company Name: Nebraine Inc. Headquarters: 3-1 Tomae, Tomachi, Okazaki City, Aichi Prefecture
Phone: 0564-65-0241
CAGIANA Kobe Factory: 1-33 Kodera-cho, Suma-ku, Kobe, Hyogo Prefecture Room No. 201, Camel Building New Building A Representative: President Naoto Yamamoto Founder and CEO