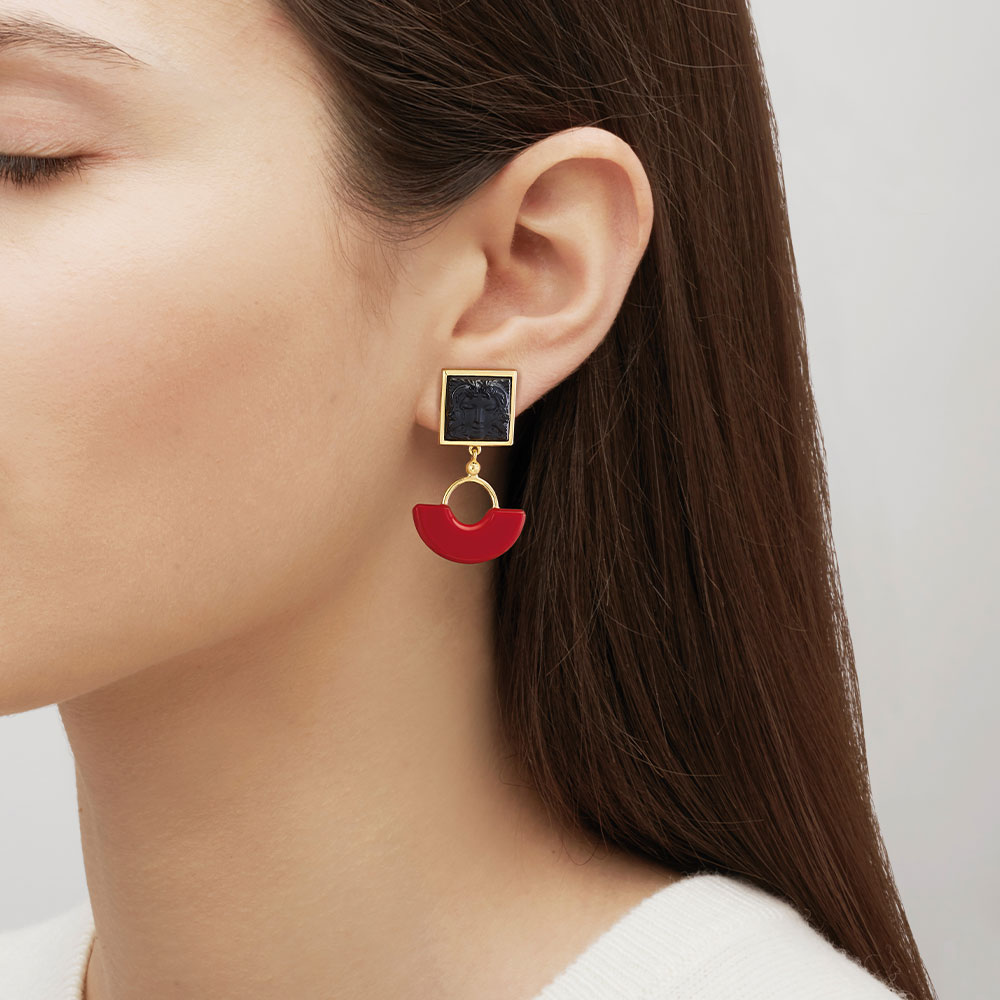 で Attract my fortune in a mysterious aura.
From Lalique's accessory collection "Aletuise", which is fascinating with bold color contrast, a new line, "Aletouz Rouge" will appear on Wednesday, January 15, 2020.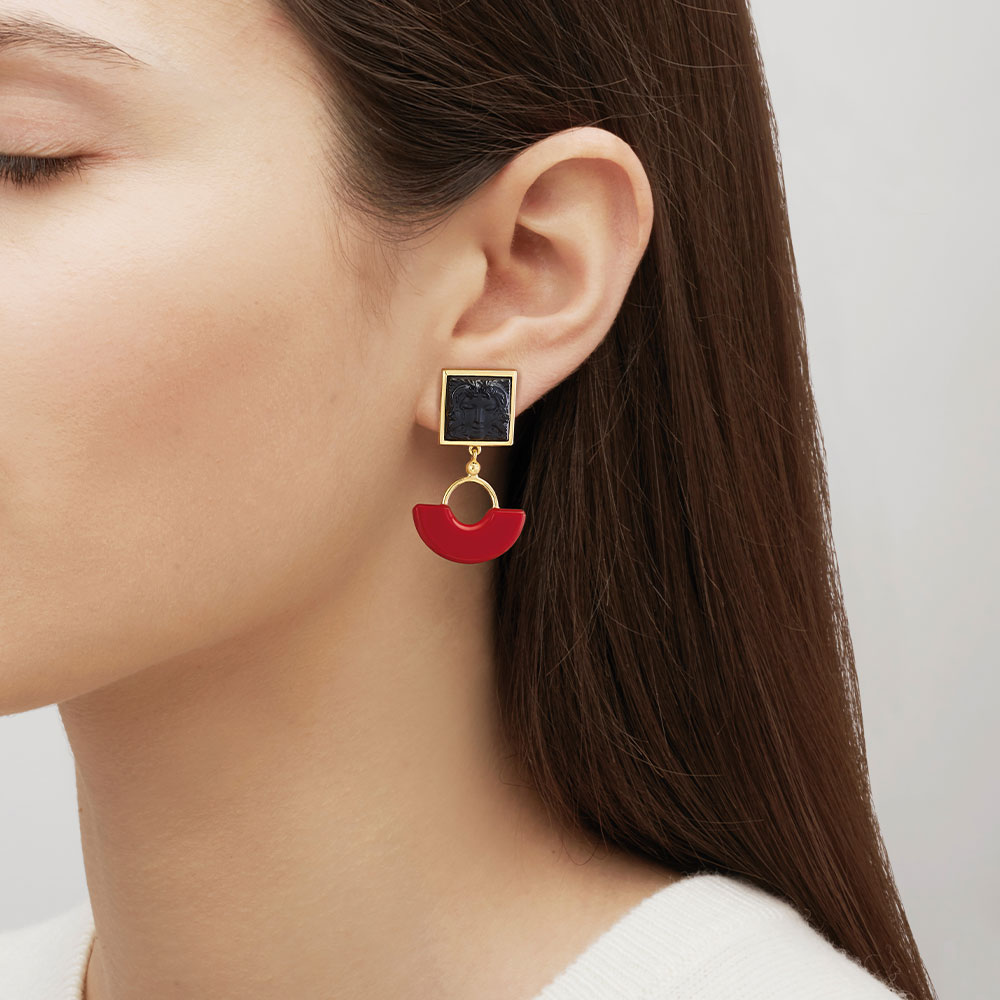 This new collection is based on the codes of Lalique's iconic creations: Art Deco and Paris Opera.
Maison's founder, Rene Lalique, became the darling of the era by designing stage jewelry for the famous actress Sarah Bernard, who graced the stage of the Opera. The mysterious mood of the Paris Opera and the magic of the stage that unfolds every night have always inspired Lalique's creation.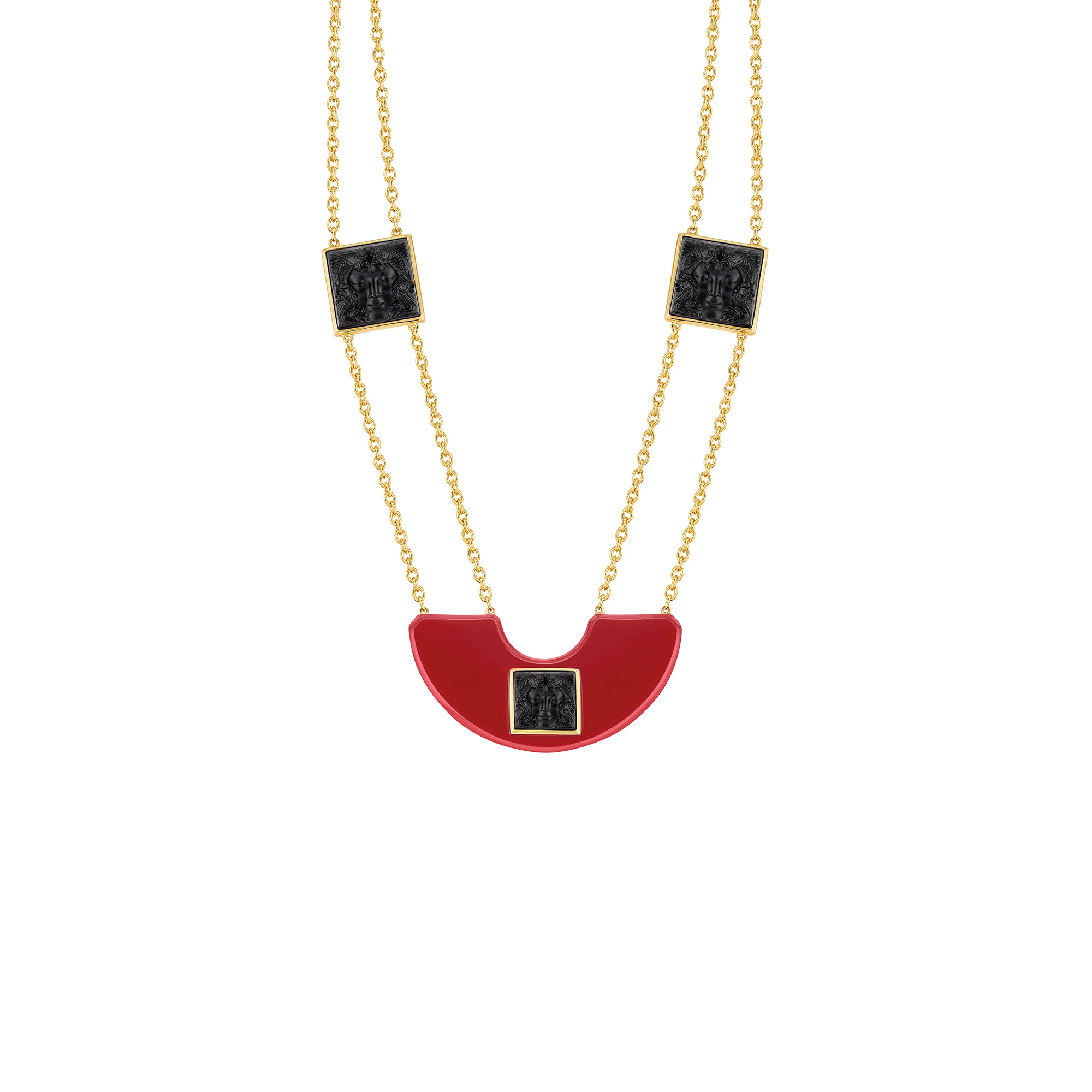 ---
---
The bold color scheme that combines dark red, black, and gold inspired by the geometrical form and the crimson curtain that symbolizes the Opera House, is inspired by Art Deco.
The iconic "Masked Fam" motif, born from the theme of the spirit of water that appears in mythology, dares to create a mysterious mood by enchanting the wearer by creating a black crystal with no luster.
A talisman-like playful jewelry that is deeply tied to the Maison's story and charges a mysterious aura protected by the motif of the spirit of water.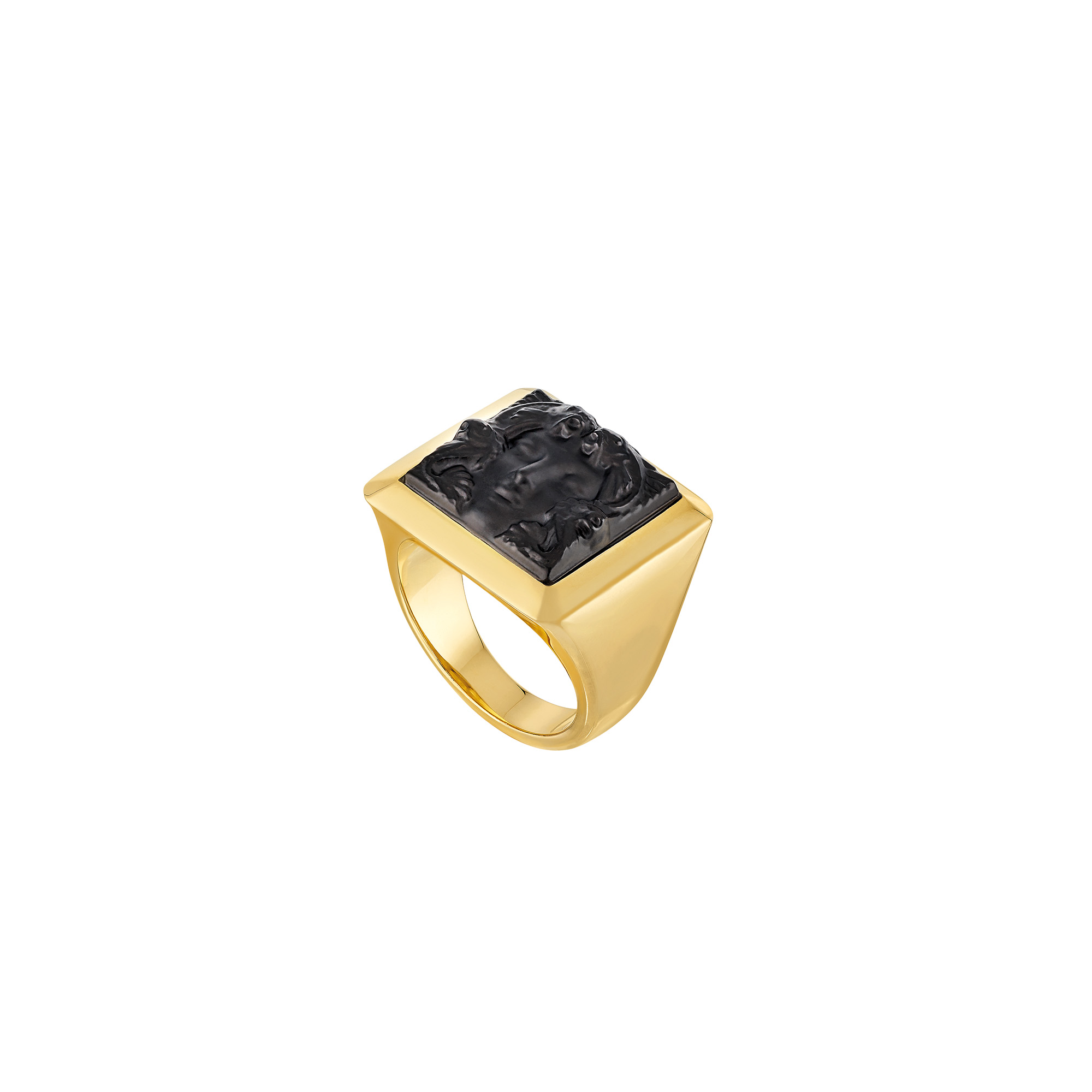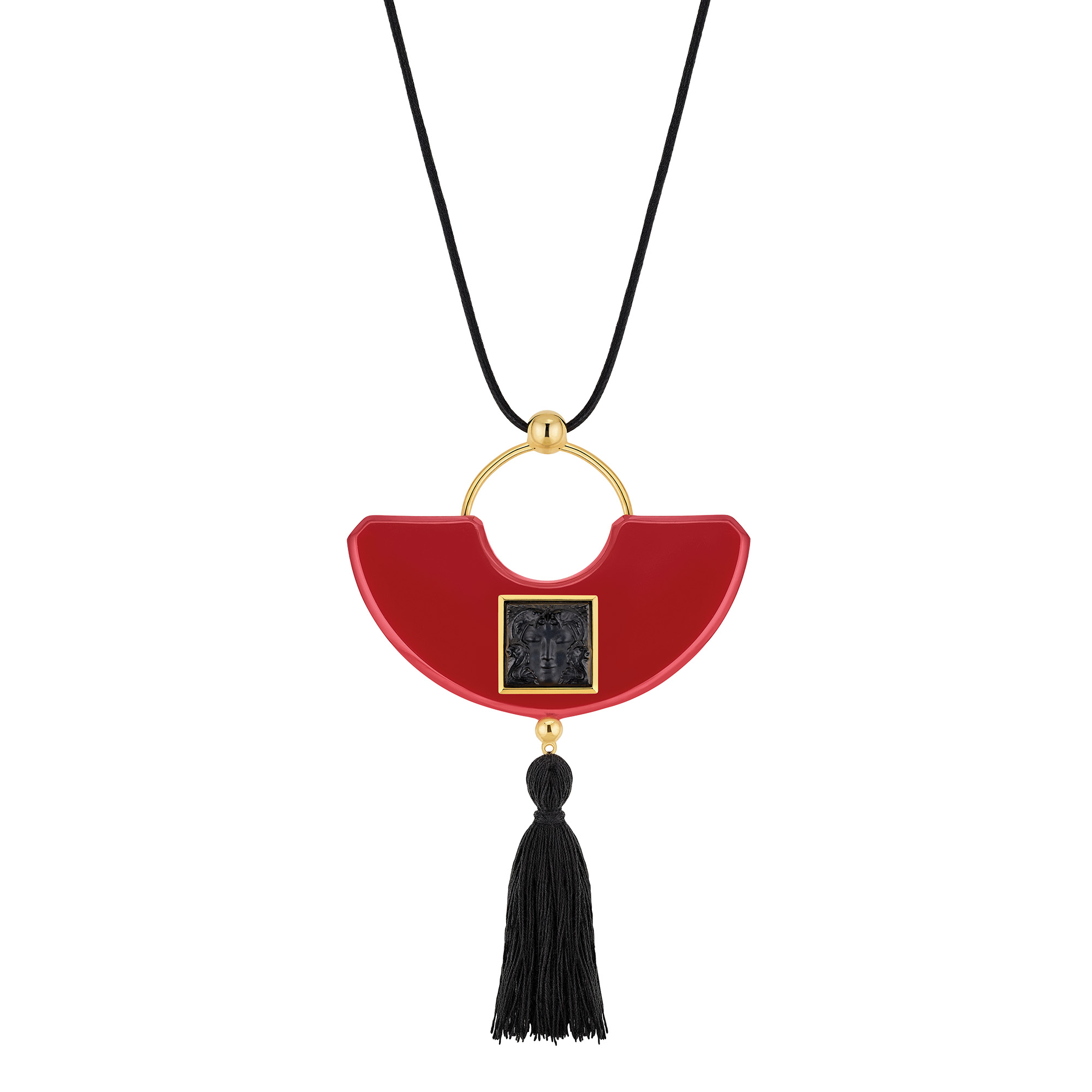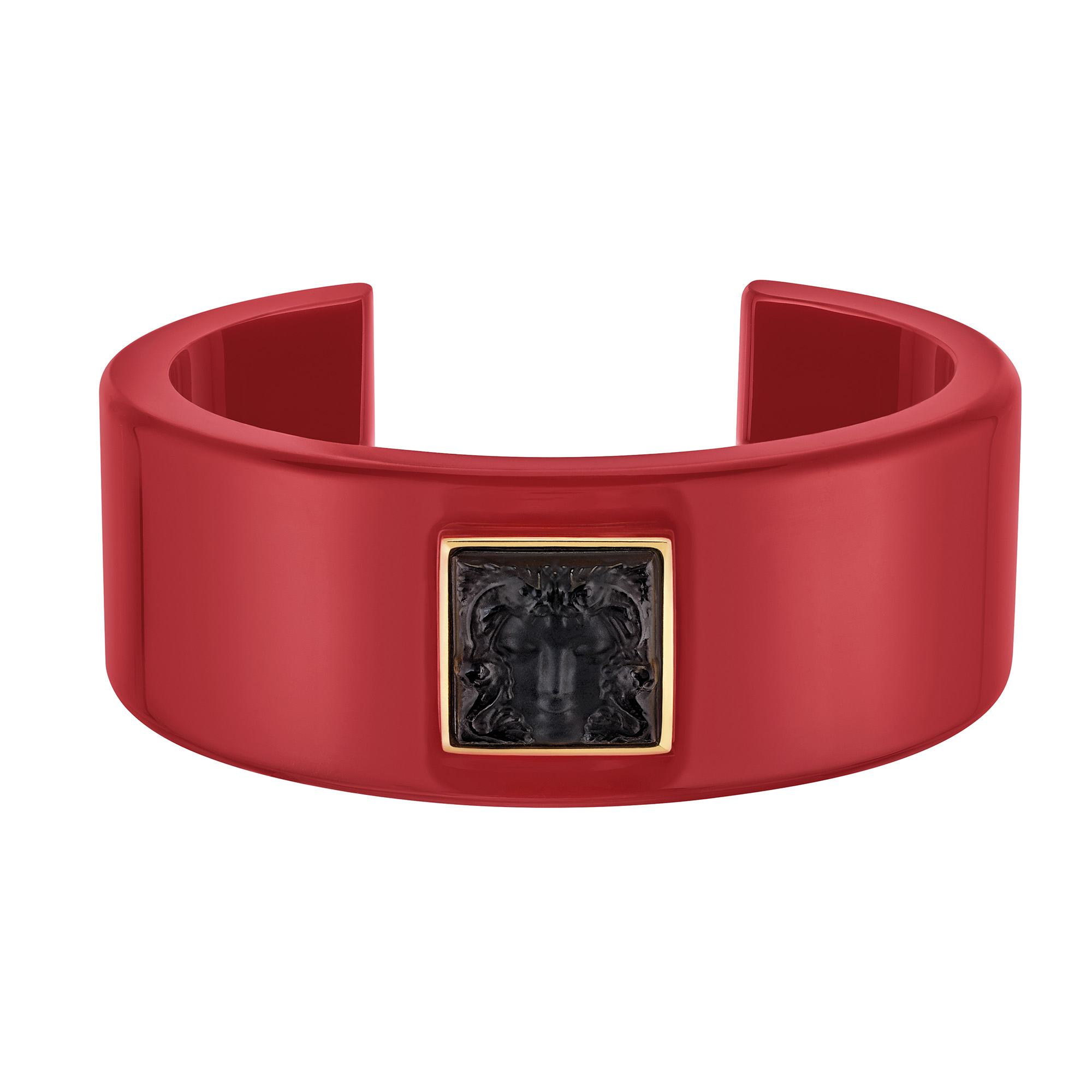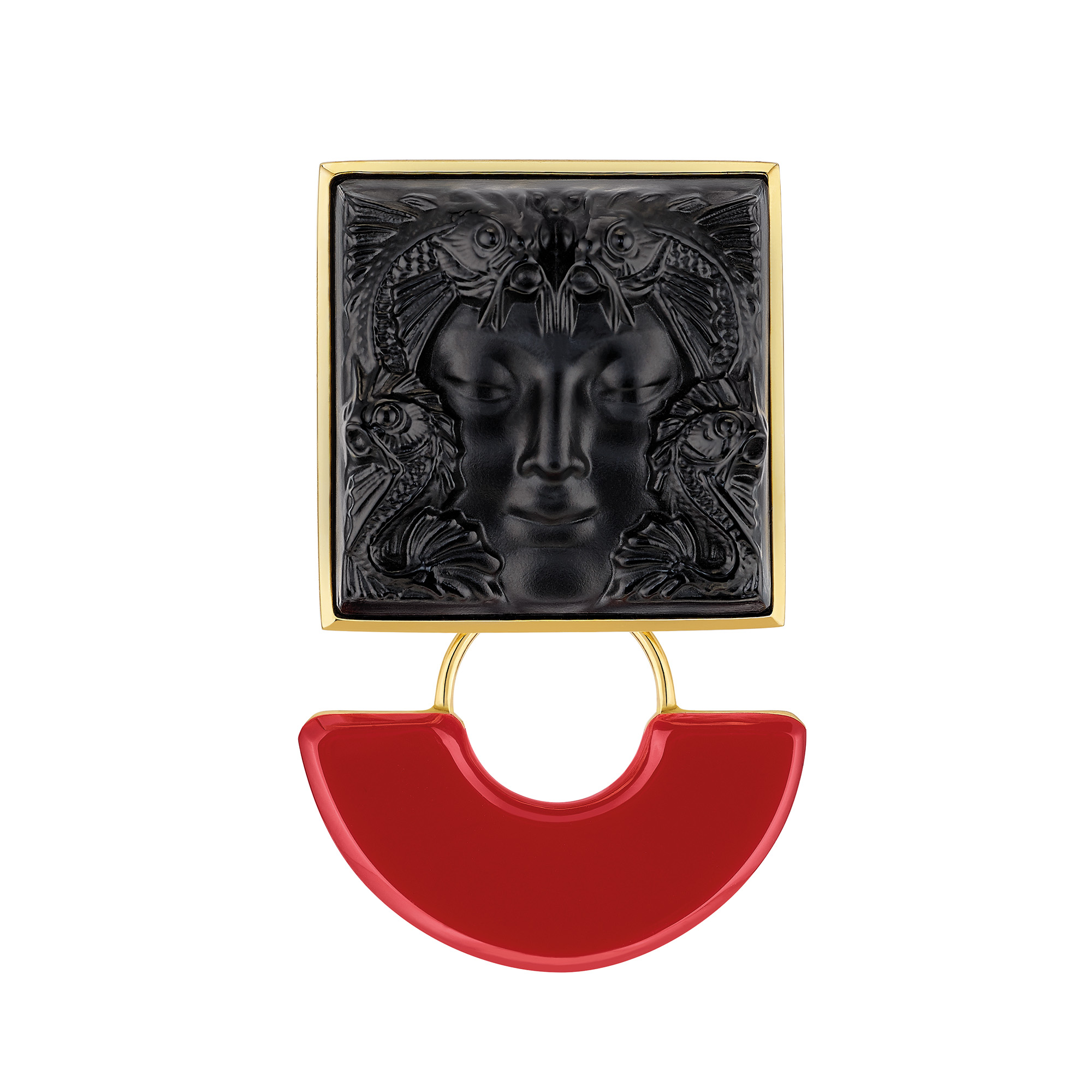 Pendant 50,000 yen / Earring 57,000 yen / Necklace 131,000 yen / Brooch 56,000 yen Bangle 33,000 yen / Ring 50,000 yen (All prices excluding tax)
Launched at all Lalique stores on Wednesday, January 15, 2020
shop list
Lalique Ginza Main Store 5-6-13 Ginza, Chuo-ku, Tokyo
Isetan Shinjuku Store [Lalique Rice Style Gift Shop] Main Building 5F = West Park [Lalique Jewelry Shop] Main Building 1F = Accessories Floor [Lalique Wine Shop] Main Building B1F = Grand Cave
Nagoya Meitetsu Department Store Main Store Main Building 1F = Accessories Floor
Seibu Department Store Ikebukuro Main Store North Building 1F
Lalique Official Online Shop
https://lalique.jp/
Lalique Jewelry
Lalique founder René Lalique started his career as a gem designer. Called the "creator of modern jewelry," he innovated the jewelry world at the time with elegant designs inspired by nature and mythology, combining various materials such as gold, glass and crystal.
Today, Lalique continues his creativity, bringing new inspiration to iconic motifs and presenting a sophisticated and well-designed jewelry collection.
About Lalique
Lalique, founded in France in 1888, is the highest-class Maison called "Haute Couture in the Crystal Glass World". René Lalique, known as the creator of modern jewelry, has also become a master of art in the creation of glass. Over time, its name has become an unwavering symbol of one of a kind Savoie Fère (skill), and is synonymous with luxury, excellence, creativity, and a renowned artistic style.
Maison Lalique, who inherits the overwhelming craftsmanship and unparalleled creativity established by the founder René Lalique, is now a part of jewelry, interiors, art, wine and fragrances, including crystal ornaments (decoratives). Expanding into six categories, it continues to evolve as a "lifestyle house" that transmits timeless appeal.