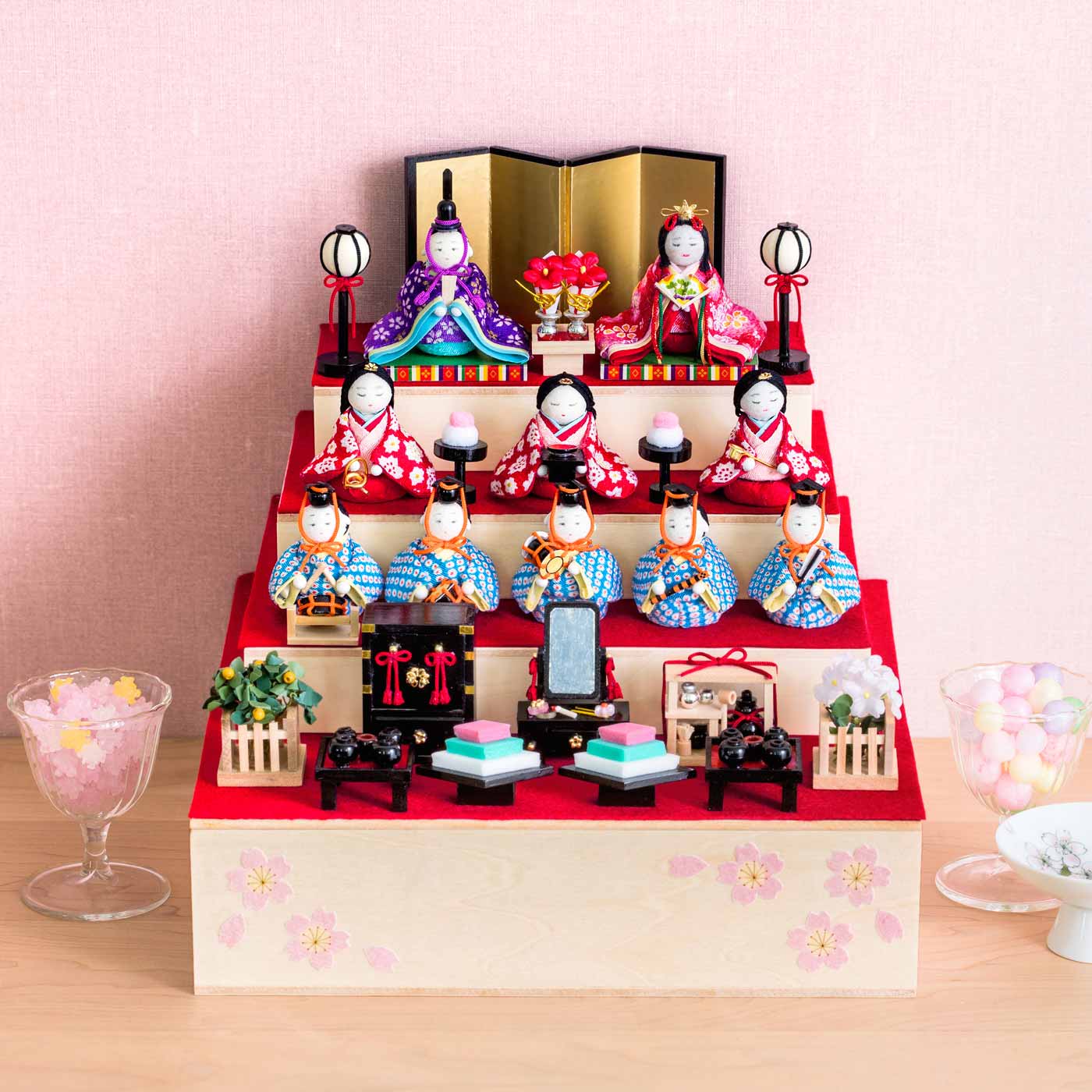 Kits are also available for purchase
Felissimo Co., Ltd.'s handmade brand Couturier [Couturier] is from January 8 (Wednesday) to March 25 (Wednesday) Ginza "MMM (Maison de Musee du Monde)" 3F art space "Handmade Japan We are selling kits and exhibiting finished products at the "Various Goods that Can Enjoy Beauty and Tradition" exhibition.
Click here for details >>> https://www.feli.jp/s/pr200206/1/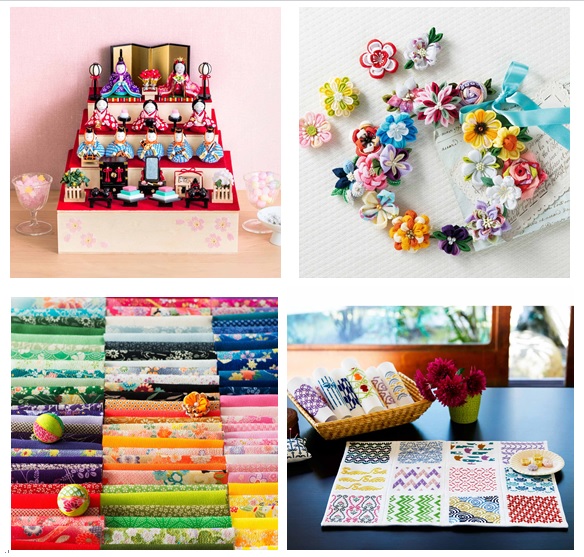 〈Clockwise from the top left of the photo «Hina Miniature Society with a wish for healthy growth", 小 さ な Small and unique personality of a pinch of flower art book, 「Cross spelling in traditional Japanese colors with fun patterns "Stitch Association", "Suitable for knob crafts! Gorgeous colorful Ichikoshi crepe cut cloth association">
---
---
◆ "Various goods that can enjoy Japanese beauty and tradition by hand" Exhibition Overview [Period] January 8 (Wed)-March 25 (Wed)
[Place] Maison des Muzes du Monde 3F MMM Art Space Access / MAP >>>> https://www.feli.jp/s/pr200206/2/
N104-0061 DNP Ginza Annex, 7-7-4 Ginza, Chuo-ku, Tokyo [Opening hours] 11: 00-19: 00
[Regular holiday during the period] Sundays and holidays

The exhibition will be held by MMM (Maison de Musee du Monde), whose theme is "To live the world's art and design" Beautiful Manufacturing "exhibition. The first time, young creators display and sell goods based on the theme of Japanese handmade using Japanese materials. A lot of kit sales brand " Couturier '' is also participating, cutting and pasting wood, paper, cloth, etc., " Hinama Miniature Set '' made like a craft, and active in Japanese as well as Western clothes Complete works of more than 20 kinds of items, such as "knob work kit" and "Mizuhiki frame kit" where traditional culture is breathing, are displayed in one hall. Kits for all works can also be purchased on the spot. This is the first attempt to display and sell so many Japanese works.
About MMM (Maison de Musee du Monde) MMM is a joint project between RMN (French National Museum of Art) and DNP (Dainippon Printing). ), Which was renamed "MMM (Maison de Musee du Monde)" in 2013, providing information on museums in the "World (Monde)" under the motto "Connecting Art and Life." We display and sell museum goods. In conjunction with the activities of "Ginza Graphic Gallery (ggg)", which introduces the world's graphic designs adjacent to the MMM, it also provides information on up-and-coming designers around the world and introduces and sells art goods etc. that they have worked on. You.
Click here for the website >>> https://www.feli.jp/s/pr200206/3/
◆ About Couturier "Couturier" is a French word for "tailor". We deliver handicraft-related products centered on "handmade kits" in a regular flight style that arrives once a month, and are enjoyed by people of all ages. For those who want to do handmade but can't step forward, or for those who love handmade, sell original kits, materials and select items on the official website / catalog that will make you feel closer to the crush of handmade. doing.

・ Official site >> https://www.feli.jp/s/pr200206/4/
・ Twitter >> https://www.feli.jp/s/pr200206/5/
・ Facebook >> https://www.feli.jp/s/pr200206/6/
・ Instagram >> https://www.feli.jp/s/pr200206/7/
・ Handmade work exhibition (customer's work gallery) >>> https://www.feli.jp/s/pr200206/7/
~ Happiness to be happy together "FELISSIMO [Felissimo]" ~
A Kobe mail order company that plans and sells fashion and miscellaneous goods. Each and every one of us will be the co-creators of happiness, happiness and happiness. Being happy with nature and society. We engage in business activities in the area where social, creativity, and business feasibility, which embody "happiness together" with the experience value as the core value.
– Company Profile –
Company Name: Felissimo Co., Ltd.Head Office Location: 59, Naniwacho, Chuo-ku, Kobe 650-0035 Representative: President and Representative Director Kazuhiko Yazaki Securities Code: TSE First Section 3396
Established: May 1965 Business: Direct marketing business that sells products developed in-house to consumers nationwide through catalogs and websites ◆ Website >> https://feli.jp/s/pr191108/1/
◆ Company Profile (PDF) >>> https://www.felissimo.co.jp/s/pr191108/2/
◆ Fund activities aiming for a happy society with everyone >>>> https://feli.jp/s/pr191108/3/