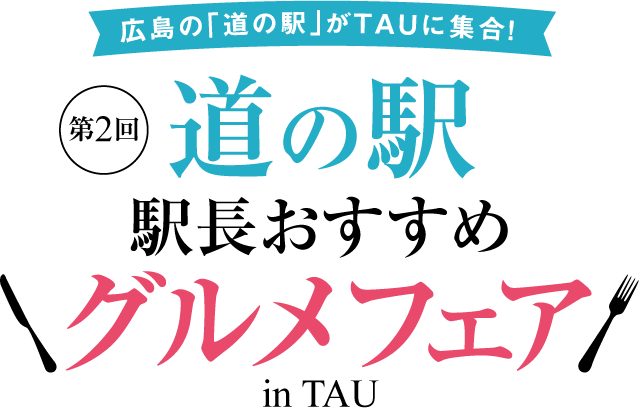 <Period: Tuesday, February 18-24, 2020 (Monday, holiday)>
We hold "Roadside station manager recommended gourmet fair" where products available only at this time, such as roadside station limited products and special products, will be held at Hiroshima brand shop TAU.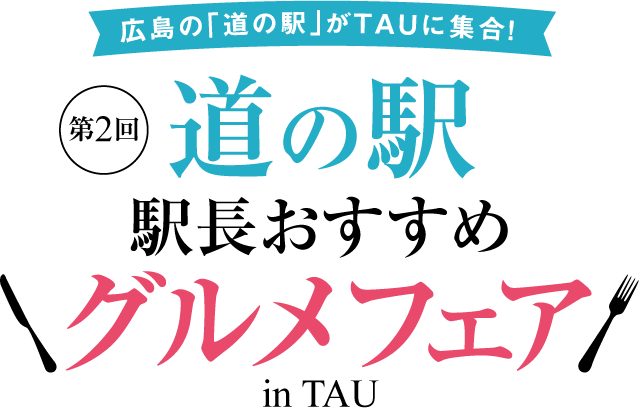 ---
---
There are many tourist attractions in Hiroshima, and the road station is indispensable for sightseeing and driving. Recently, it is attracting attention not only as a "rest area" but also as a "destination" for tourism.
This time, of the 19 roadside stations in Hiroshima Prefecture, 10 of the roadside stations located in the eastern part of Hiroshima Prefecture will sell popular products recommended by the roadside station manager, and will conduct daily sampling during the period. , Enjoy the vegetables and local specialties you eat in the area.
Fair-only products include "Michi-no-Eki Sera" (Sera-cho), "Organic Colorful Ginseng", which is raised in highlands at an altitude of about 400m and has a good taste and high sugar content, and "Michi-no-Eki Crossroad Mitsugi" (Onomichi City) ) From "Mitsugi Blueberry Chocolate Donut", a product limited to roadside stations using locally grown blueberries, and "Michinoeki Takano" (Shobara City), which increased the sugar content by storing in the snowy room, "Yukimuro Potato" And other products unique to the local area. In addition, Hiroshima CAFE will also offer limited sales of "Yukimuro Potato Fries", a fair-only menu that uses the "Yukimuro Potato" to taste the sweetness of the ingredients.
Outline of the 2nd Gourmet Fair for Roadside Station Managers ■ Date and time: Tuesday, February 18-24, 2020 (Monday / Shoken) From 10:30 to 20:00 (* "Yukimuro potato fries "Sale of 11: 00 ~, 15: 00 ~ Limited quantity)
■ Place Hiroshima Brand Shop TAU 1st floor special corner, Hiroshima CAFE
(1-6-10 Ginza, Chuo-ku, Tokyo Ginza Kamiichi Building)
■ Contents ・ Sampling sales of products that can only be purchased at the roadside station ・ During the period, you can apply for a special lottery that wins "Hiroshima's special product assortment set" by purchasing more than 1,000 yen for fair products.
■ Product (example)
① Road Station Restore Station (Shobara City) ・ ・ ・ Mochi with Mochi ② Road Station Sanwa 182 Station (Kamiishi Kogen Town) ・ ・ ・ Brown Sugar Ginger ③ Road Station Yokosasu Hakuryu (Mihara City) ・ ・ ・Yamato-imo, YOGANSU GERATO Hatomugyu Road Station Aristo Numakuma (Fukuyama City) ・ ・ ・ Utsumi specialty nori tsukudani, Bingo Ponds Road Station Yume Land Funo (Miyoshi City) ・ ・ ・ Entire ice cream shop in Funo Gelato Ice Funo Yuzu Miso Michi-no-Michi Station Crossroads Mitsugi (Onomichi City) ・ ・ ・ Mitsugi Blueberry Chocolate Donut, Hakusai Kimchi Michi-no-Michi Mihara Shinmei no Sato (Mihara City) ・ ・ ・ Dried Octopus, Octopus Noodles, Gourmet Cheese ⑧ Road Station Takano (Shobara City) ・ ・ ・ Yukimuro Aged Cake, Snow Room Potato⑨ Road Station Sera (Sera Town) ・ ・ ・ Organic Colorful Ginseng, Burdock Road Station Bingo Fuchu (Fuchu City)・ Gourd miso pickles, takuan , Chinese cabbage salted, etc.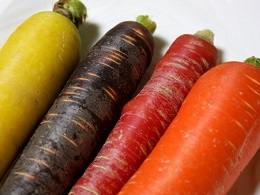 Organic colorful carrot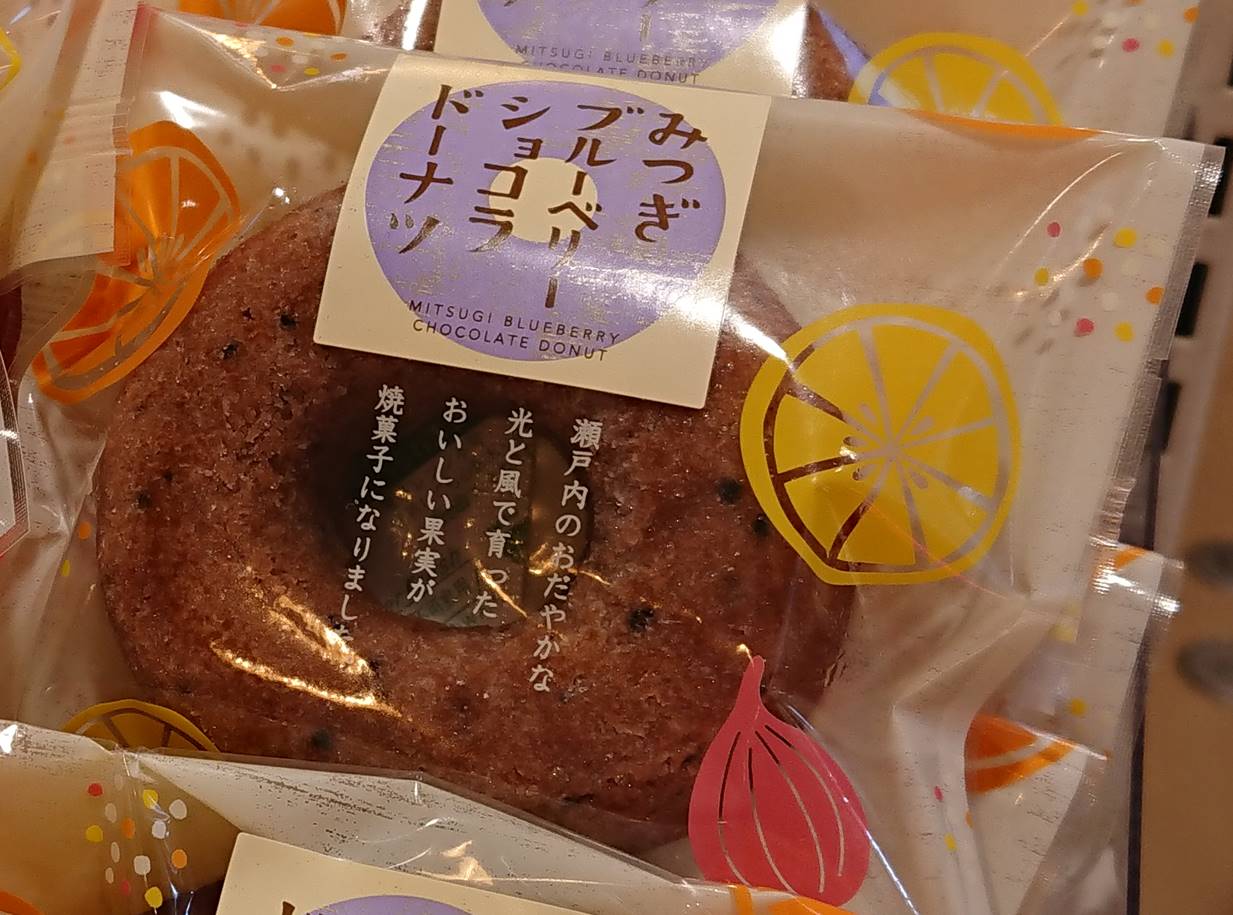 Mitsuji Blueberry Chocolate Donut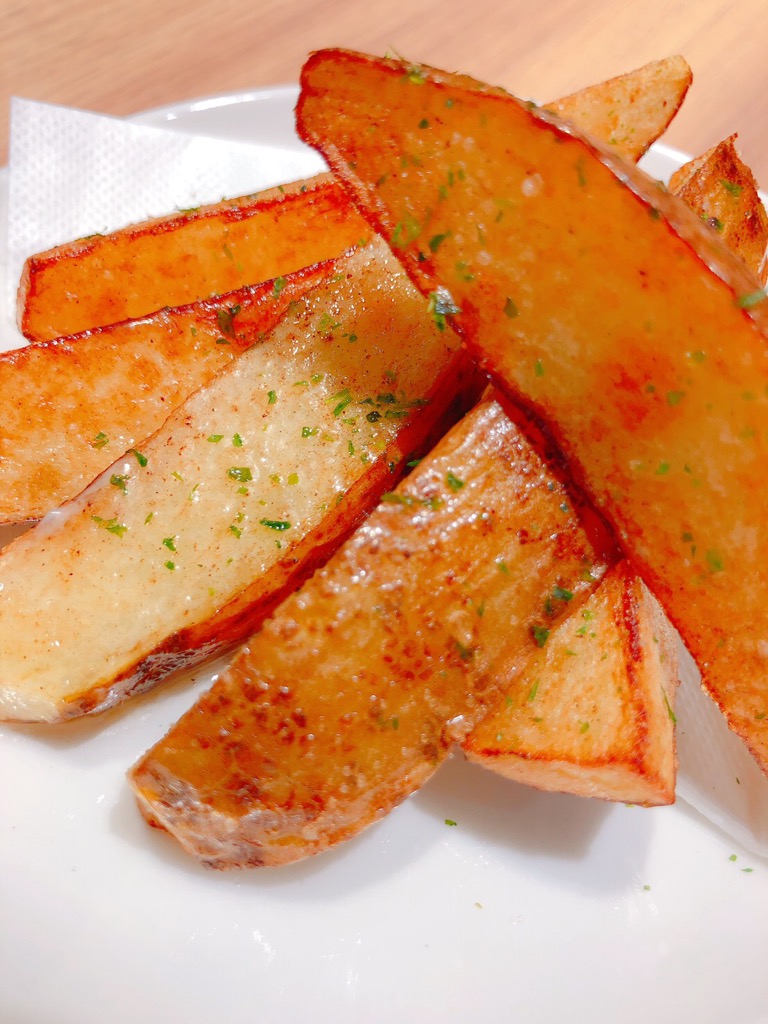 Potato fries in the snow room
---