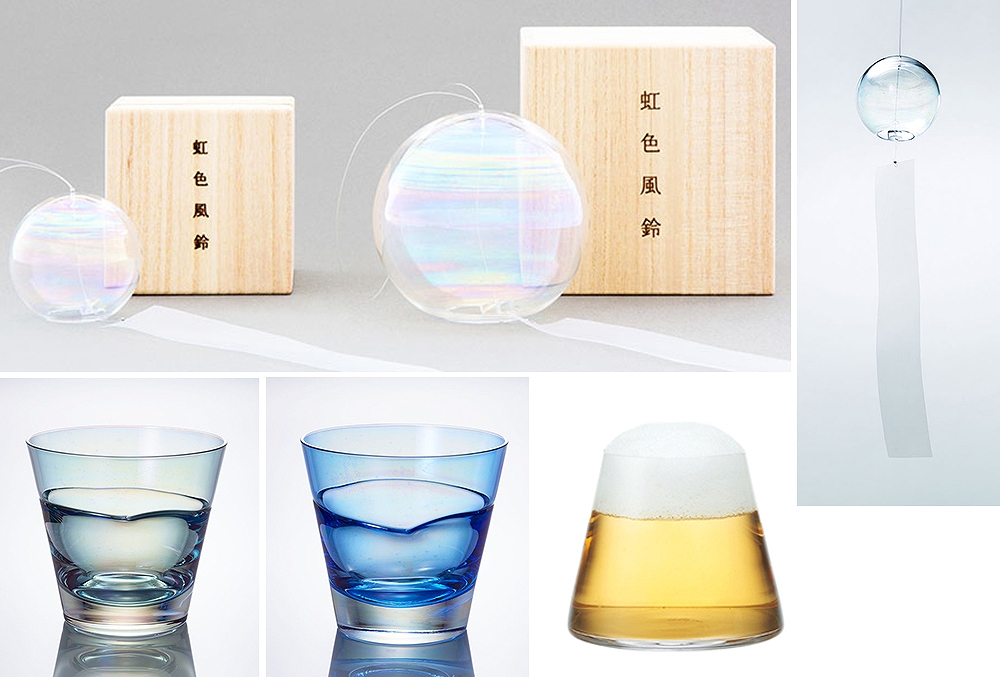 Ginza Tsutaya Shoten has resumed operations on May 29th, but we will continue to strengthen our online proposal for "Life with Art."
Ginza Tsutaya Bookstore (GINZA SIX 6F, Chuo-ku, Tokyo) will hold "Enjoy the Summer Night Sky: Wind Bells and Vessels" at the Ginza Tsutaya Bookstore Online Shop from May 5th (Fri).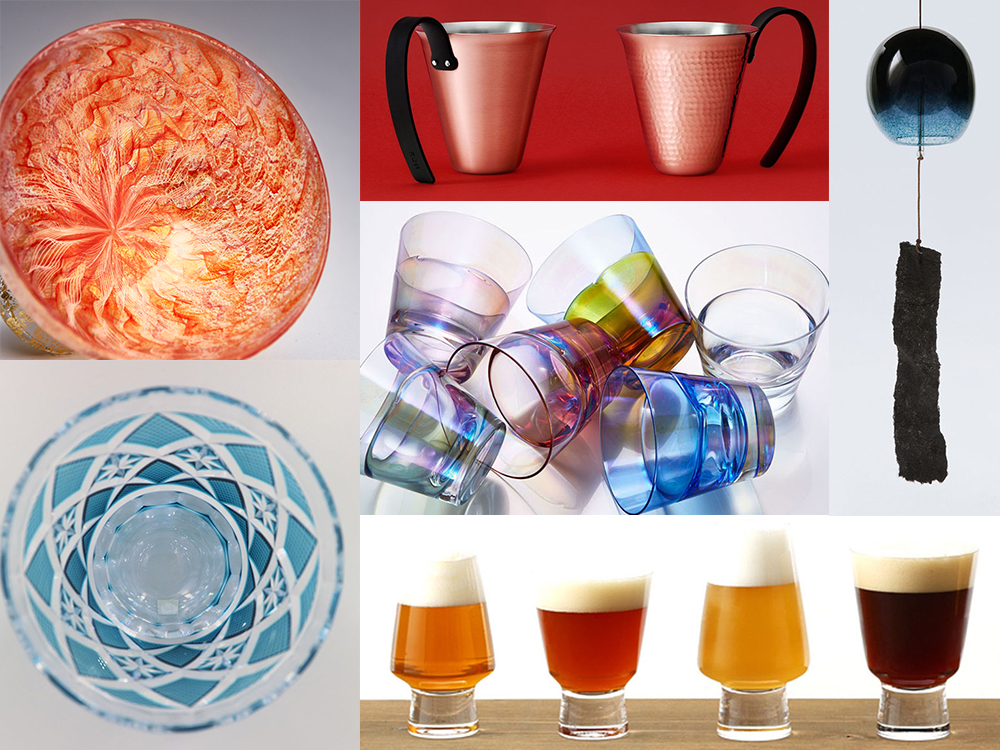 Online fair overview
Before the Coronal Era, there were events throughout the country where you can enjoy summer vessels and the Tanabata festival in the summer, but many events were canceled this year, and I want to be excited and welcome the summer as usual. Are you feeling a little disappointed? By all means, this summer is expected to be longer at home than usual.
At Ginza Tsutaya Bookstore, we would like to introduce you to items that you can enjoy with a different taste from "This summer when you spend a lot of time at home," and this time as an online fair, "Enjoy the cool summer night sky" : Wind chimes and vessels" will be held.
A glass made to taste cold beer deliciously.
A sake set that allows you to enjoy a comparison of cold sake from the difference in the mouth of the glass.
A wind chime that looks like floating soap bubbles.
All of these items instantly transform your hot summer time into a luxurious time.
You'll surely find a perfect gift for yourself or as a gift for Father's Day.
Online fair page URL: https://store.tsite.jp/ginza/blog/stationery/14166-1041190529.html
Brand introduction
---
---
[R&W]
It is an original brand from Oda Kodokuki Co., Ltd., which has been manufacturing and selling castings in Takaoka City, Toyama Prefecture, which is Japan's casting industry. "RED&WHITE" is made by lacquering a crimson body with a silver tin. The barrel of the material has excellent thermal conductivity and cold insulation, and when a cold drink is poured, it will fall to the same temperature as the drink and remain cool until the end.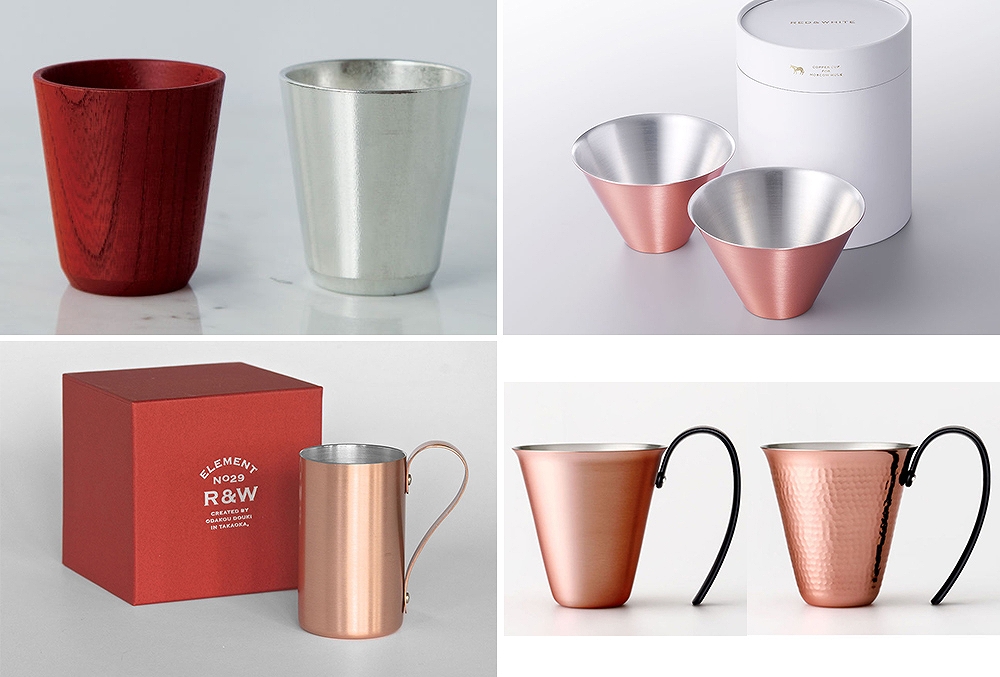 [Kimoto glass]
We produce all of the glass with the spirit of craftsmanship. Taking advantage of the experience of a wholesaler cultivated for more than 80 years, we are proposing a new world of glass products in collaboration with the handmade glass factory in downtown Tokyo and the craftsmen of Edo Kiriko, designers and creators.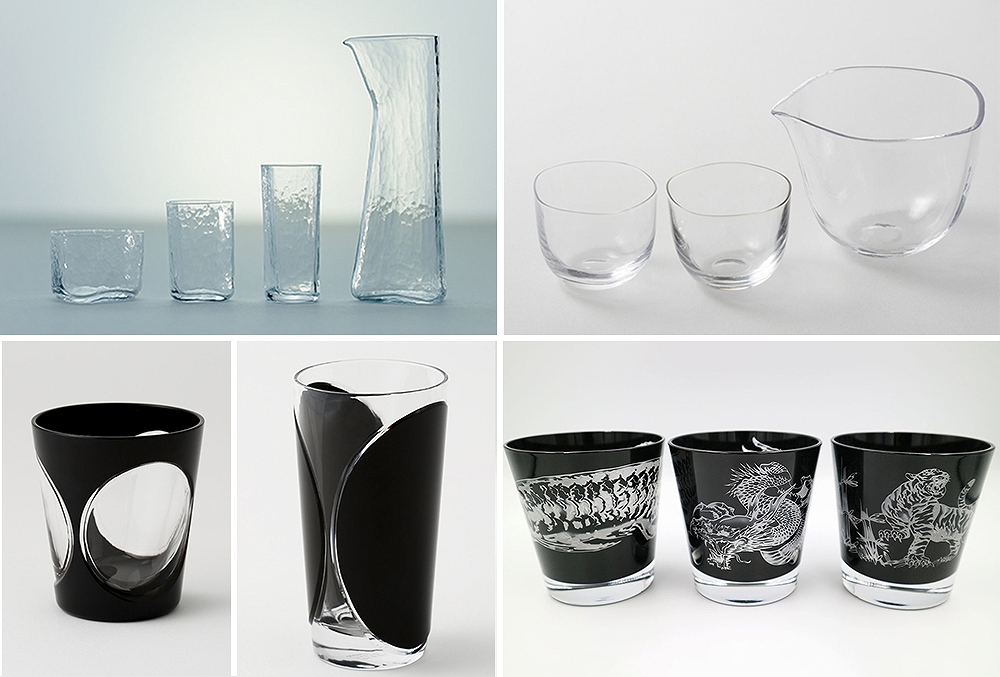 [Sghr Sugahara]
"Sghr Sugahara," which has its own workshop in Kujukuri Town, Chiba Prefecture, is particular about handmade products in order to deliver glass products that add color to your life. The iridescent wind chime has a soap bubble motif, and it looks as if the soap bubbles are floating in the sky.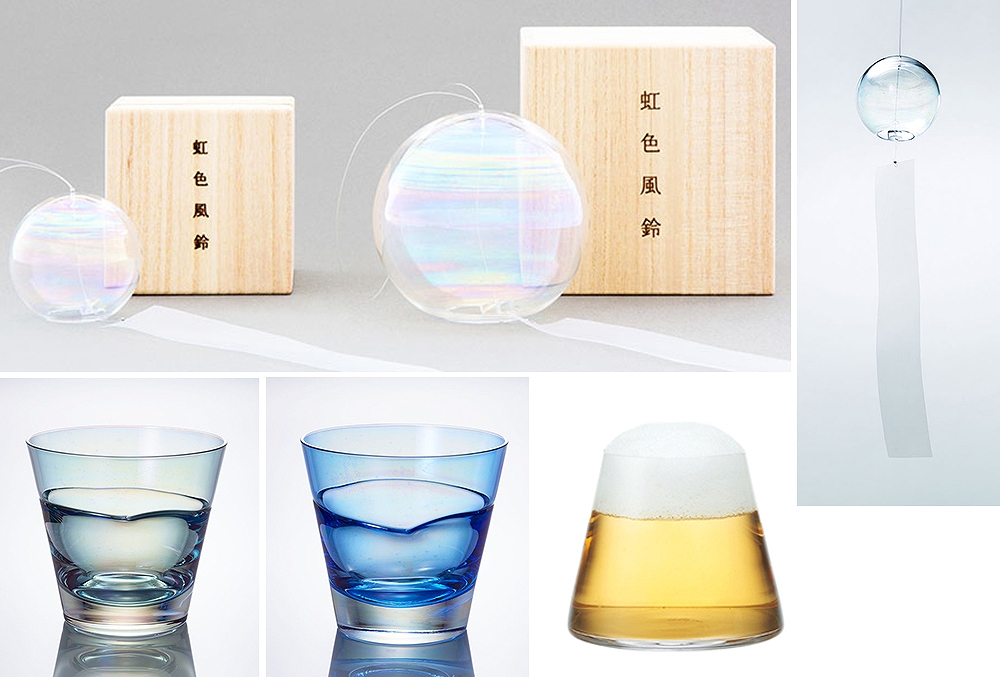 [Tohoku Craft Factory]
Tamamushi-nuri, a traditional craft of Miyagi prefecture, is characterized by its beautiful colors. I layered this iridescent lacquer on the colorful Yugen glasses that I blow one by one. With this wind chime, you can feel the season with your eyes and ears, with a combination of pure tones and shades.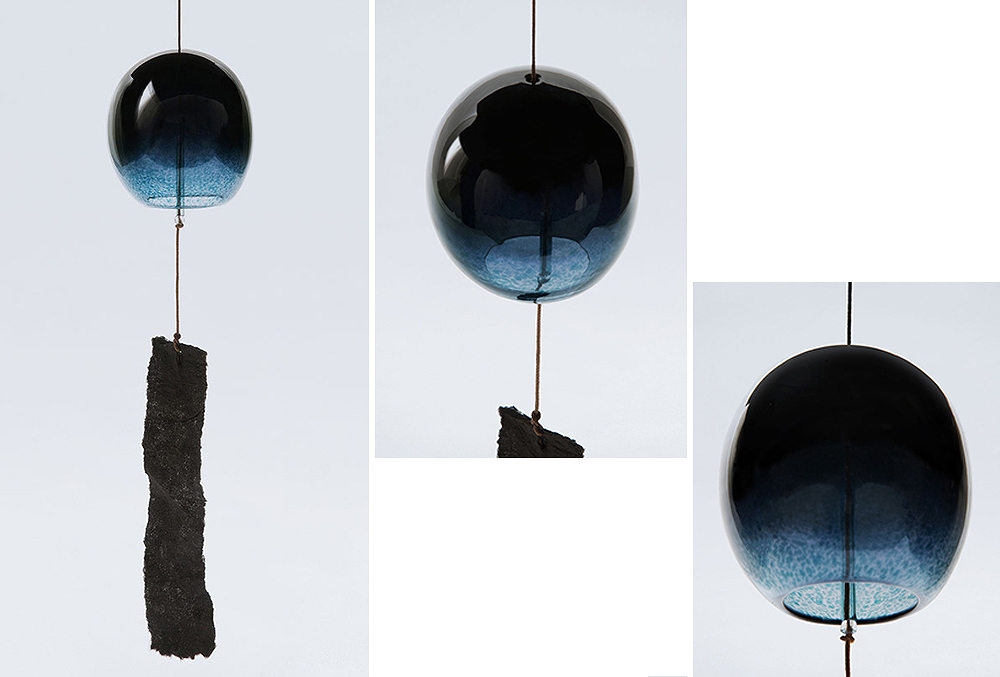 [Noguchi glass]
Shinsuke Nobe is a member of the glass factory Noguchi Glass FUSION FACTORY in Fujisawa City, Kanagawa Prefecture. It is made by blowing glass using 1,200c of molten glass. FUSION means fusion and melting. We are creating new works that combine glass, space, and human thoughts.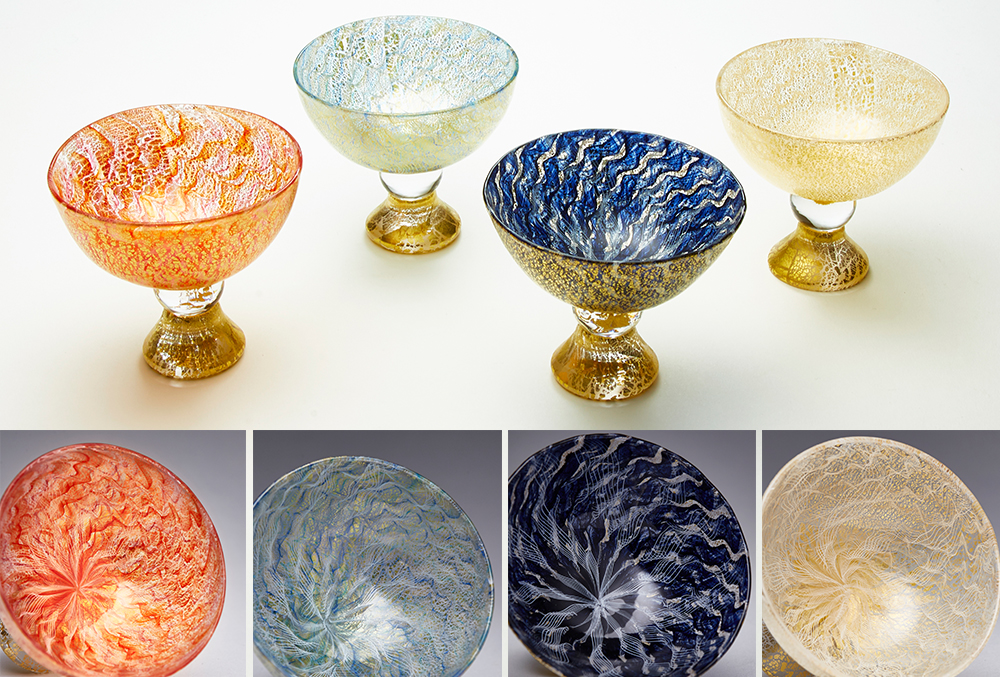 [Kyoko Yasuda]
Active as an artist of Osaka Kiriko. We are developing Kiriko that shows patterns when water is poured and you can enjoy gentle gradation of colors. Please enjoy the works whose expressions change one by one.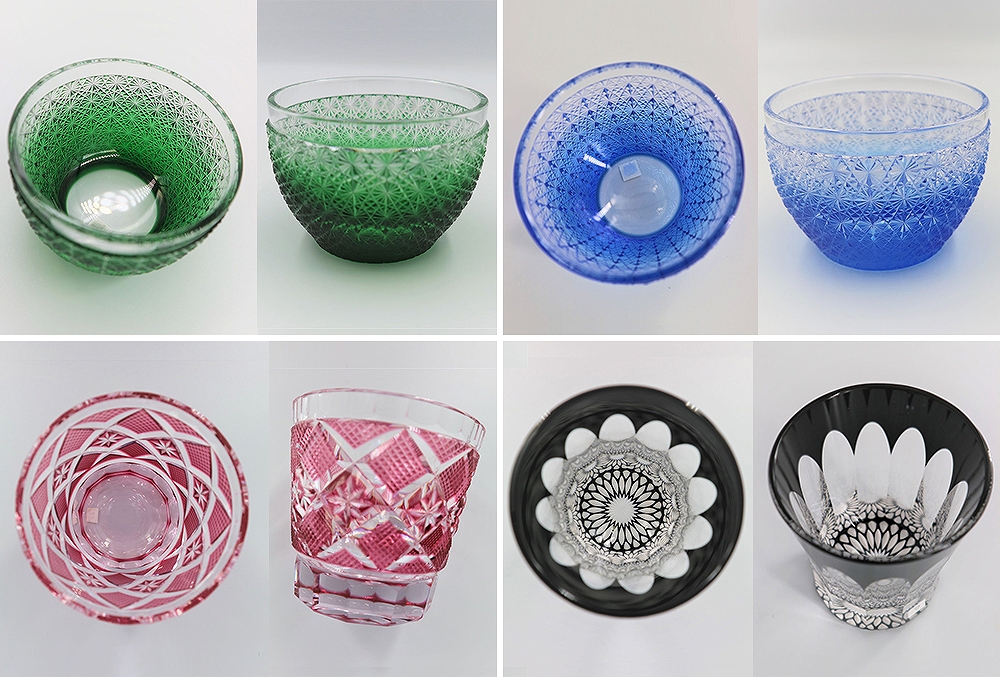 Event details
Online fair "Enjoy the cool summer night sky: wind chimes and vessels"
Period: June 5 (Fri)-July 7 (Tue)
Special page URL: https://store.tsite.jp/ginza/blog/stationery/14166-1041190529.html
Ginza Tsutaya Bookstore-Stationery/
Miscellaneous
Goods-
Proposing writing instruments and objects as art pieces
We are pursuing beautiful writing instruments and objects collected from all over the world, and the creation of sales floors that convey the wonderful manufacturing of Japan. In particular, while continuing the traditional techniques, we are focusing on crafts of craftsmen who are taking on new challenges by incorporating modern designs. We also have a large selection of products limited to the Ginza Tsutaya Bookstore, so please stop by to find souvenirs in Tokyo Ginza.
store information
Ginza Tsutaya Bookstore
Address: 6-10-1 Ginza, Chuo-ku, Tokyo 104-0061 GINZA SIX 6F
Phone number: 03-3575-7755
Business hours: Please check the store website.
Home page: https://store.tsite.jp/ginza/
Facebook: https://www.facebook.com/GINZA.TSUTAYABOOKS/?ref=bookmarks
Twitter: https://twitter.com/GINZA_TSUTAYA
Instagram: https://www.instagram.com/ginza_tsutayabooks/