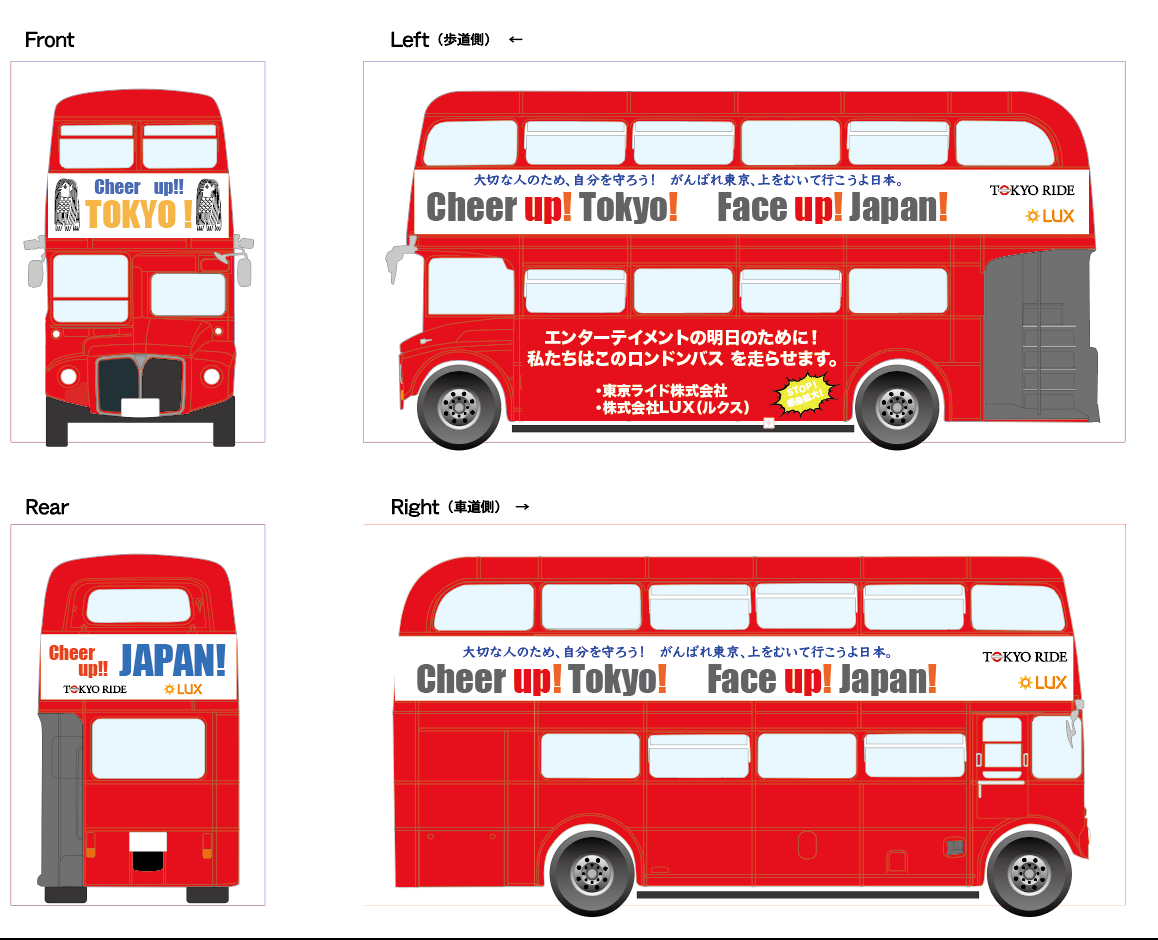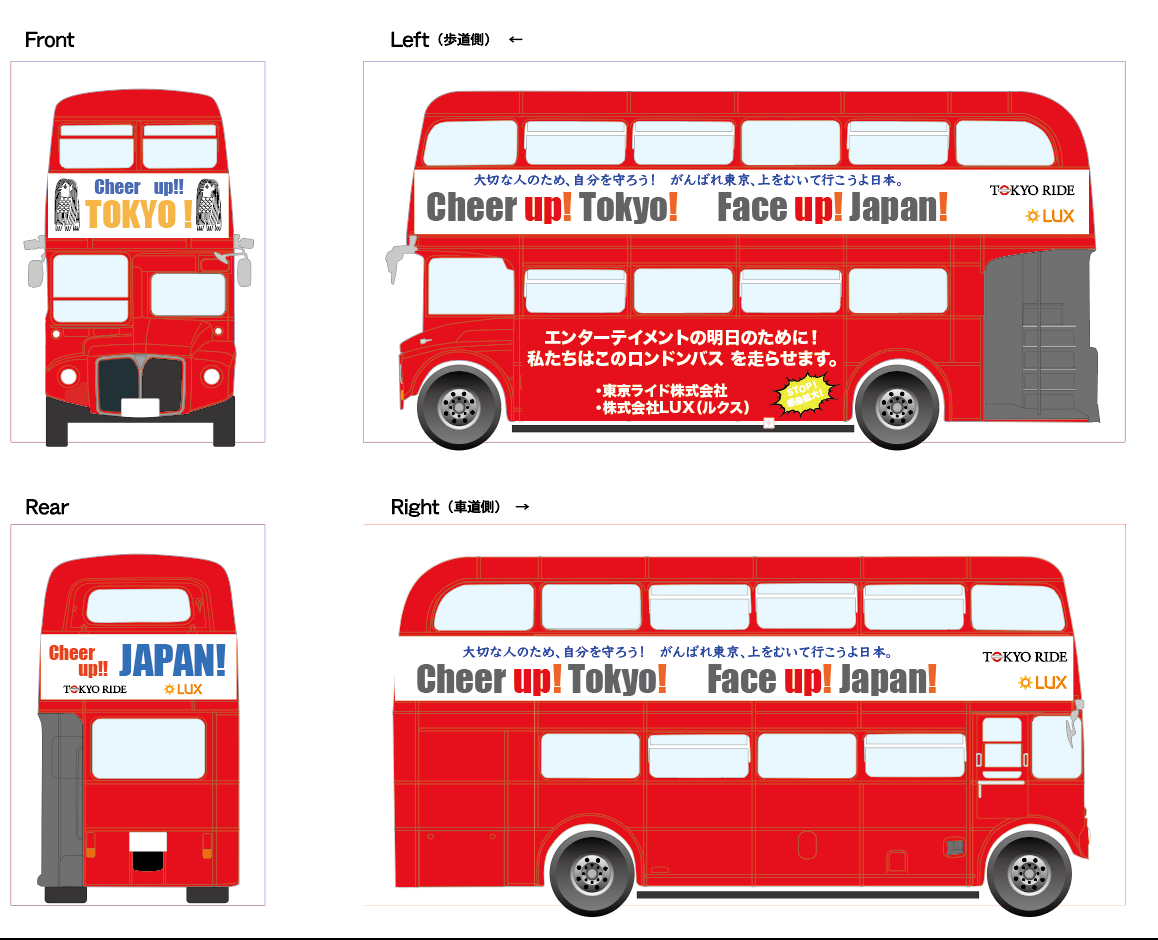 ---
---
This time, LUX Co., Ltd. and Tokyo Ride Co., Ltd., an advertising company mainly for mobile advertising, will prevent the spread of new coronavirus infection and tomorrow in the entertainment industry,
Message We will operate the London bus in Tokyo.
Due to the spread of new coronavirus infection, request for refraining from going out, requesting leave, etc.
Nowadays, various industries have taken countermeasures with the hope that they will converge as early as possible for a day.
Even in the entertainment industry, scheduled LIVEs and events,
Large and small events such as summer festivals, dramas and programs etc.
The cancellation and postponement were announced, and there was a mood of depression.
In the meantime, we will also add projects to send thoughts to people all over the country,
What can we do for mobile advertising now or what can we do? I thought.
The demands have been eased, the economy and daily life have begun to move, and people are returning to the city.
An increase in the number of infections known as the second wave has started to be seen there.
Therefore, we are good at moving advertisements to convey enlightenment activities and feelings within the lines of people, and we can deliver messages while moving to each area, not limited to one place! I thought so and arrived at the London bus this time.
This feeling encourages those who work in various entertainment industries,
We hope to be able to connect to the future of the industry as a whole and move forward, and to prevent the spread of infection in people.
Let's proceed with departure!
Operating day: July 16, 2020, July 17, 18, 19, 27, 28, 29, 30 days Area: Shibuya, Harajuku, Omotesando, Shinjuku, Roppongi, Ginza, etc. Please note that may change without notice.