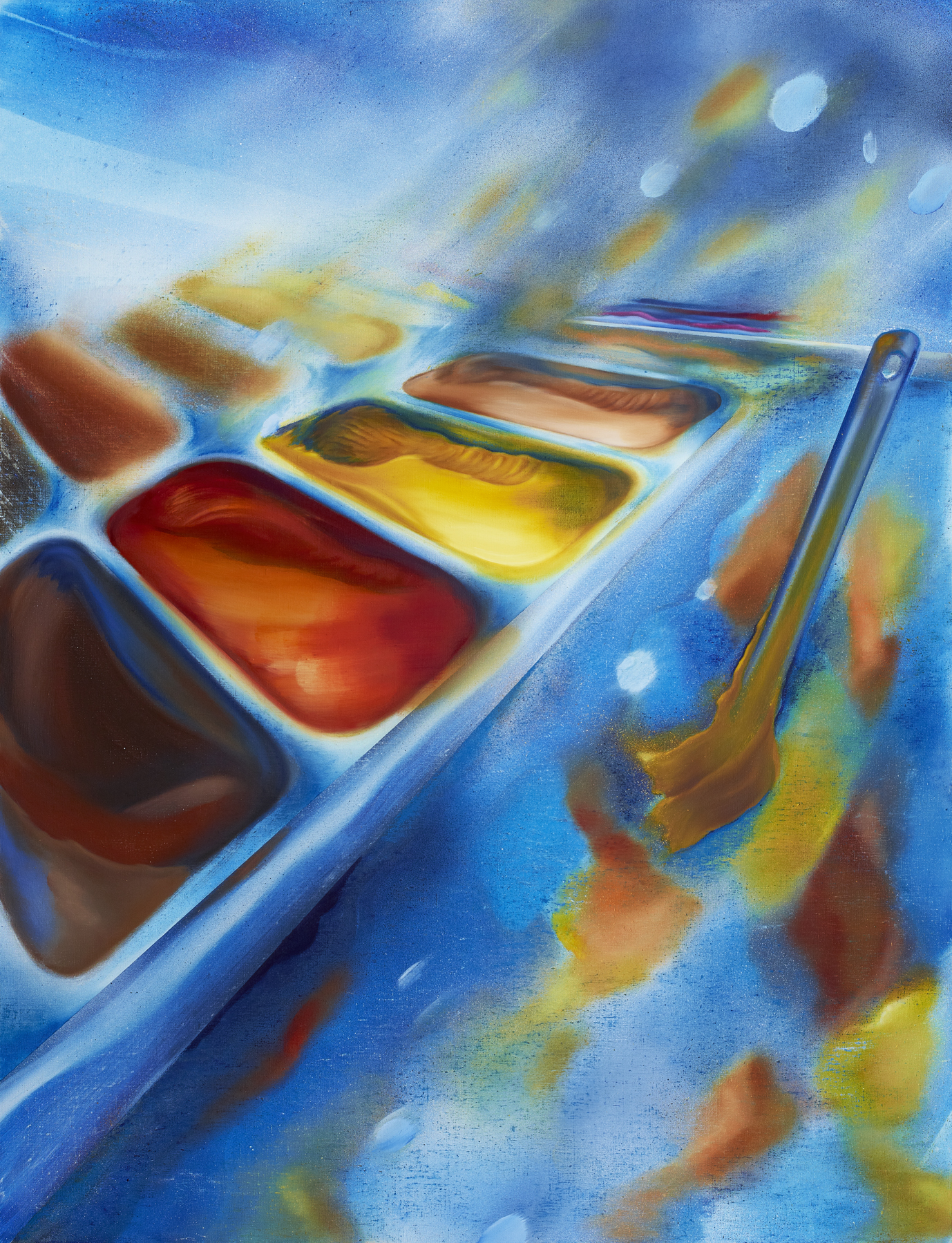 A mysterious space out of time, created by paintings and three-dimensional works. Held from Saturday, August 22nd.
At Ginza Tsutaya Bookstore Gallery THE CLUB (Ginza GINZA SIX6F, Chuo-ku), from August 22 (Sat) to September 23 (Wed), Naoya Inose, O'Tru no Trus, Nicholas Hutful, Kayoko Mizumoto , Hiroka Yamashita is holding a group exhibition. Introducing 21 works created by absorbing their daily lives and experiences from their own perspective.
The CLUB is holding a group exhibition "TIMELESS NESS".
"TIMELESS NESS" is a concept that is not affected by the passage of time or the changes of the times. Neither here nor there, there is neither before nor after, the midpoint between the dim dreams and reality. Through the works of five internationally active artists, this exhibition will take you to a mysterious space that deviates from such a timeline.
A representative series by Nicholas Hutful, who is based in London, works by Ice Cream, a new work by Hiroka Yamashita that draws a scene that sleeps in memory, and Kayoko Mizumoto pottery that makes a difference. And O'Tru no Trus (Oturu no Truth) objects created from the drifting objects of Awaji Island, and Naoya Inose, who woven a romantic sense into a cynical sensibility. From their own perspective, they absorb daily life and experience, and through their production, they open the door to a unique and different world.
Enjoy the space created by 21 universal works that will never be washed away by the times.
Event details
---
---
TIMELESSNESS
Artist name: Naoya Inose, O'Tru no Trus, Nicholas Hutful, Kayoko Mizumoto, Hiroka Yamashita Session: Saturday, August 22, 2020 – Wednesday, September 23, 2020
Hours: 12:00-19:00 (closed on Sundays and holidays)
Place: GINZA SIX 6F THE CLUB (in Ginza Tsutaya bookstore)
Fees: Free reservation method: Please write your name and desired time zone, and contact info@theclub.tokyo by 18:00 the day before. Please contact us at info@theclub.tokyo for inquiries.
URL: http://theclub.tokyo/
Instagram: theclub.tokyo
In consideration of the safety of our valued customers, we will be operating by reservation only so that everyone can appreciate the work with confidence. Therefore, we would appreciate the cooperation below. In addition, the staff is waiting for your visit by thoroughly disinfecting your hands, wearing a mask and managing your physical condition. We appreciate your understanding.
・Please refrain from customers with symptoms such as fever and cough.
・Please be sure to wear a mask when visiting the corridor.
・Please note that guests who do not make reservations will not be allowed to visit the hall.
Artist profile
Naoya Inose (Inosenaoya 1988-)
After graduating from the department of oil painting at Tokyo University of the Arts, he is now based in London. The collections of his work include the Takahashi Collection and the Benetton Foundation. Inose explores the greedy nature of human beings in the natural world, and the harmonious relationships created by them. Oil painting technique is used to create a canvas with delicate scenery and an abstract world. His work asks how we face nature, and discusses the role of masterpieces in postmodernism and how it is changing. This year, we announced a capsule collection with discord Yohji Yamamoto.
O'Tru no Trus
An art unit based in Awaji Island, consisting of Taiki Tanemura and Beni Ozaki. By combining drifting objects and brass found in the seas of various places, we create works such as objects and wall jewelry. The origin of the name O'Tru no Trus is taken from the words that Tanemura had in the dream.
Nicholas Hatfull (1984-)
British artist. Currently living in London. Everyday elements such as pizza and boxes of cornflakes are reconstructed in memory, creating their own interpretations and projecting them into the painting space. Also, it was greatly influenced by Surrealism, especially the influence of Giorgio Morandi and De Chirico can be seen strongly in the work. In addition, the sketches drawn on the iPad are painted in oil on the canvas, and by making full use of spray painting, a work that combines strength and transparency is created, creating a distinctive texture.
Kayoko Mizumoto (Mizumoto Kayoko 1971)
After painting for 7 years at Kaga Yuzen Kobo, he studied painting at the Kutani ware kiln. In 2010, he started producing his own work. In 2018, Ishikawa Prefectural Kutani ware research institute training course (decoration) was completed.
Hiroka Yamashita (Yamashita Hiroka 1991)
After graduating from School of Visual Arts in New York in 2017, he received an MFA from Mason Gross School of the Arts in 2019 at the State University of New Jersey. Currently based in Okayama. Through the connection between nature and human beings and the activities of life in everyday scenes, we work on the construction of images that express the shared memory and nature of life. While weaving the characteristic screen composition of Japanese paintings into the genealogy of Western paintings, we are pursuing the story created by a new painting space, the spatial relationship with the viewers, and the expression of Japanese Ephemerality/transience.
THE CLUB
THE CLUB Under the careful curation, we will present exhibitions that transcend the times and fields, centering on contemporary artists who are rarely seen in Japan.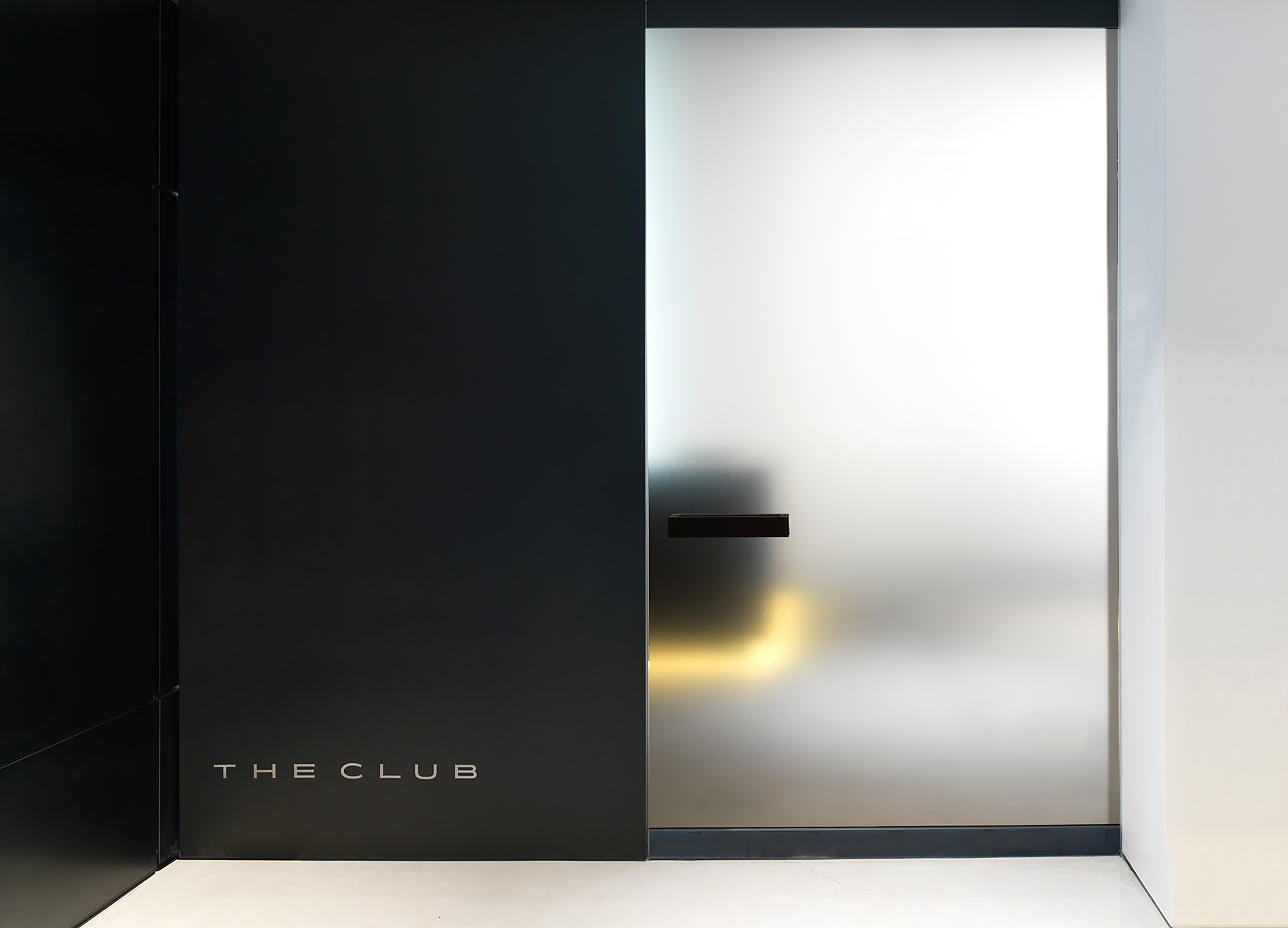 Address: 6-10-1 Ginza, Chuo-ku, Tokyo 104-0061 GINZA SIX 6F Ginza Tsutaya Bookstore Inquiries: info@theclub.tokyo
Business hours: 12:00 to 19:00
store information
Ginza Tsutaya Bookstore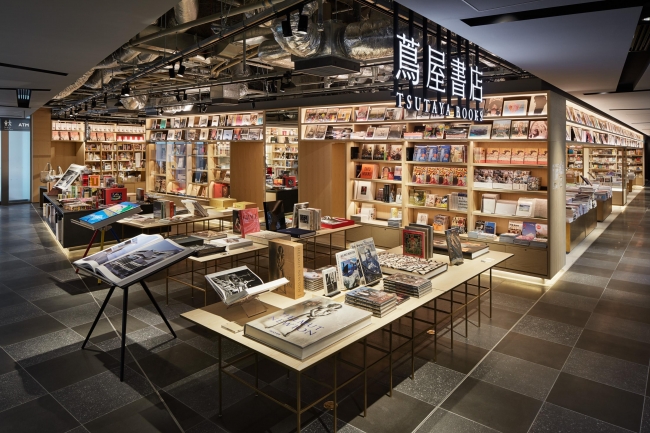 Address: 6-10-1 Ginza SIX 6F, Ginza, Chuo-ku, Tokyo 104-0061
Phone number: 03-3575-7755
Business hours: Please check the website.
Home page: https://store.tsite.jp/ginza/
Facebook: https://www.facebook.com/GINZA.TSUTAYABOOKS/?ref=bookmarks
Twitter: https://twitter.com/GINZA_TSUTAYA
Instagram: https://www.instagram.com/ginza_tsutayabooks/