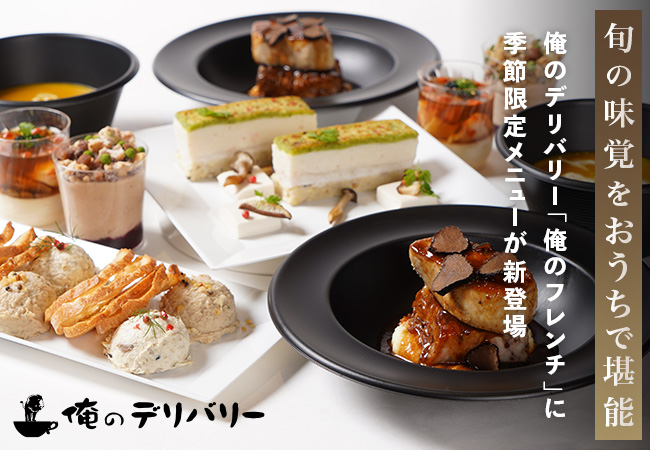 A new menu for a limited time from 12:00 on August 30th (Sun) at my food delivery Co., Ltd. let's start doing ….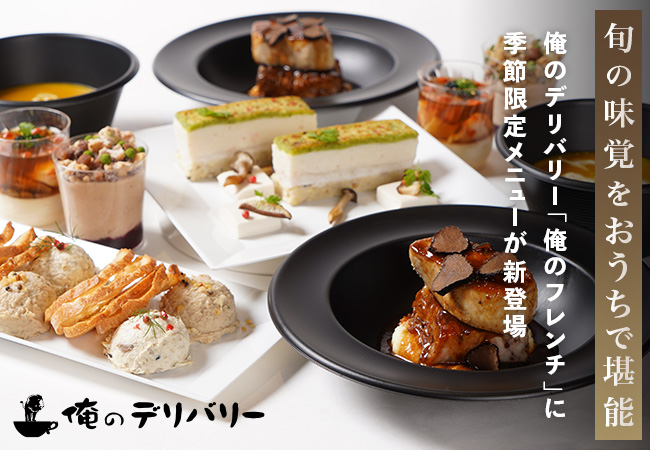 "My Delivery" is a food delivery service where you can enjoy the full course of "My French" and "My Italian" at home. In addition to delivering meals, you can also enjoy a full-fledged dining experience just like a restaurant, with consideration given to the space where you can enjoy your meals, with equipment such as tablecloths and cutlery.
This time, we are updating the course contents of "My French" that we delivered from the beginning of the service, and we are starting to offer my French "House Time" autumn-winter course. You can enjoy a variety of seasonal dishes using seasonal ingredients, as well as popular menus such as stewed beef and foie gras Rossini.
---
---
Also, set meals for children and cakes for celebrating anniversaries have been added to the menu. We hope you will enjoy a special day such as birthdays, wedding anniversaries, and other celebrations for everyone of all ages.
Nippon Food Delivery will continue to provide services that allow customers to experience the enjoyment of dining and eating out at restaurants even during the With Corona era.
Menu introduction
・My French / "House time" autumn/winter course (2 people ~) 5,000 yen / person (excluding tax)
It is an autumn-winter limited course. Please enjoy a variety of dishes using seasonal ingredients.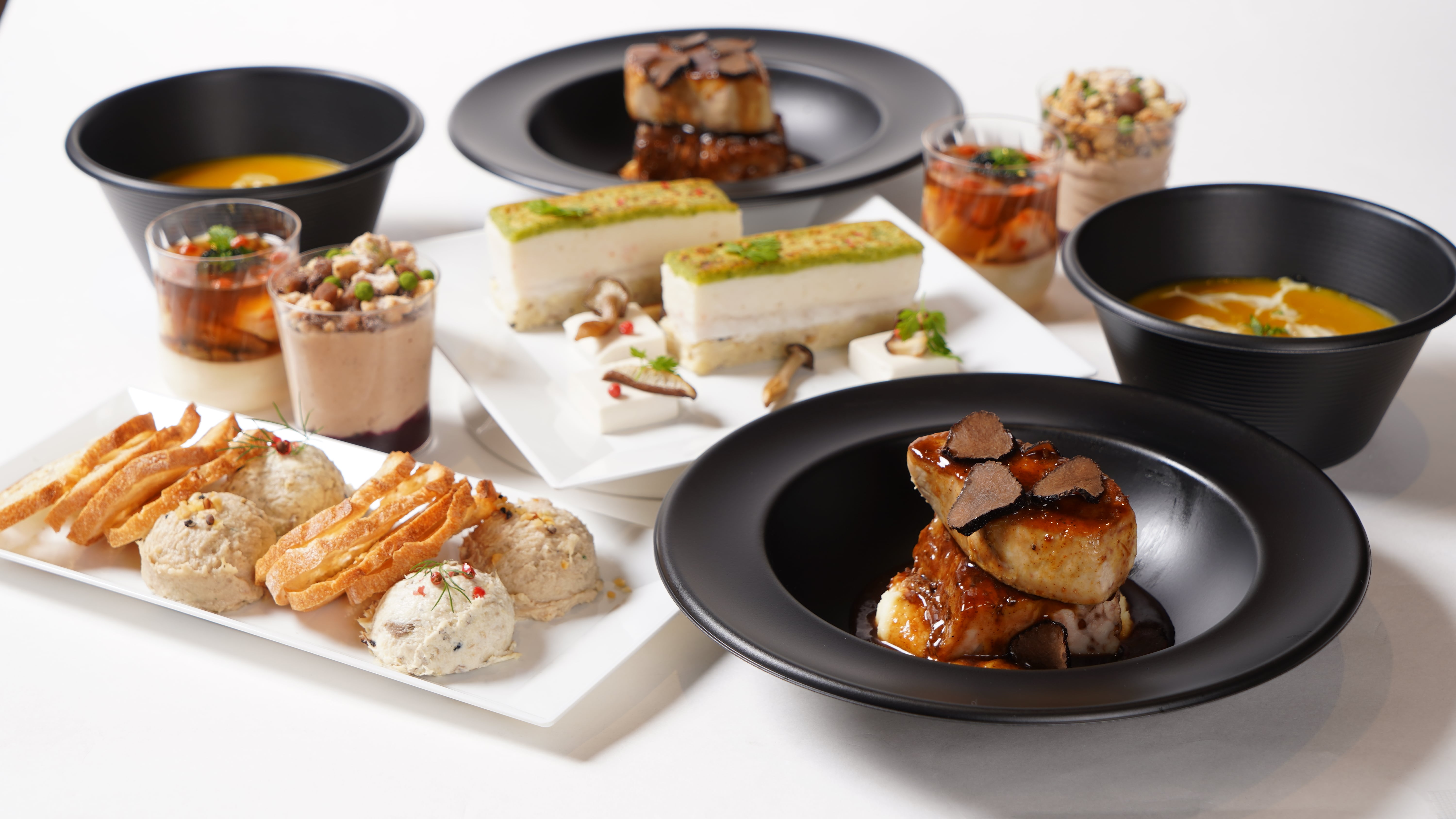 ~Course content~
[Amuse]
・Mackerel and cream cheese mousse ・Riet of chicken
[Appetizer]
・Ezo abalone and red shrimp, onion mousse, aspic tailoring ・Cold duck meat salad tailoring
【soup】
・Mushroom cream potage
[Fish dishes]
・White fish and scallop mousse ballotines and champagne cream sauce
[Meat dish]
・Beef stew and foie gras Rossini style
【dessert】
・Chestnut chestnut-reconstruction-
・Child set 3,980 yen (excluding tax)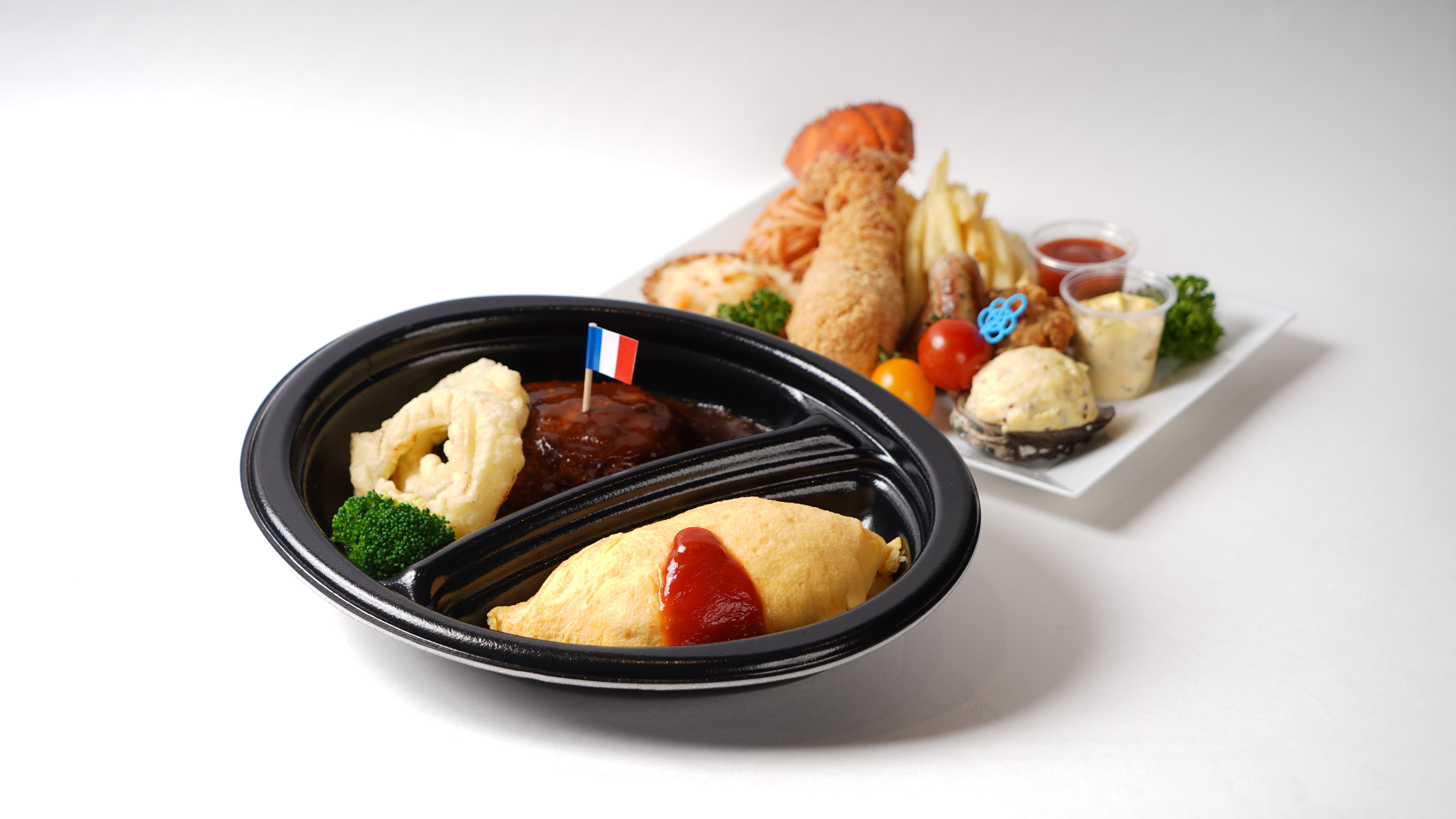 ・Anniversary cake 2,980 yen (excluding tax)
Size: 10 cm x 10 cm square (for 2-3 people)
Name plate service: Choose from birthday or anniversary use and enter the desired name.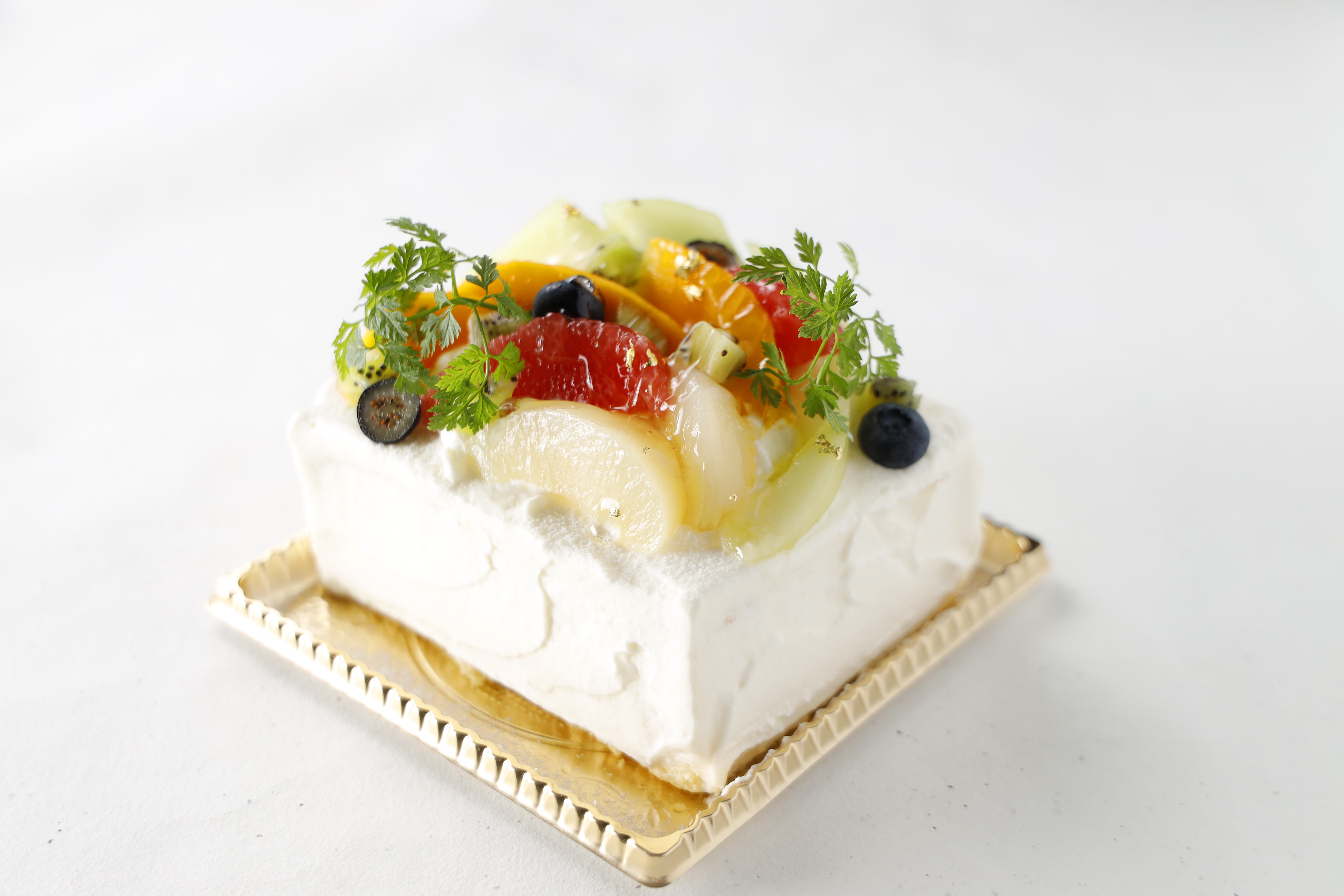 About "My Delivery"
・Delivery area : Chiyoda-ku, Tokyo, Chuo-ku, Tokyo, Minato-ku, Tokyo Shinjuku-ku, Bunkyo-ku, Tokyo Taito-ku, Tokyo Koto-ku, Shinagawa-ku, Tokyo Meguro-ku, Tokyo, Setagaya-ku, Tokyo, Shibuya-ku, Tokyo
・Operating Hours : 11:00-20:00
・Delivery time : Four-part system between 17:00 and 20:00 (17:00-17:45, 17:45-18:30, 18:30-19:15, 19:15-20:00 )
・Order deadline : Until 12:00 one day before
・Store URL : https://orenodeli.com
・Note : 2 people can order from 5,000 yen course, "House time" autumn-winter course can be ordered by delivery after September 1st.
[Overview of Nippon Food Delivery Co., Ltd.]
Location: 9F, Shindaimune Building 2-10-12 Dogenzaka, Shibuya-ku, Tokyo 150-0043
Representative: Satoshi Ishikawa, Representative Director
Website: https://www.jfd.co.jp/
Business outline: Food delivery business for corporations "Kurushishi Bento" and "Chef Core"
Capital: 76.25 million yen (including capital reserve)
Date of establishment: August 26, 2010
[Overview of my corporation]
Location: Nakajima Trading Building, 4th floor, 8-5-6 Ginza, Chuo-ku, Tokyo 104-0061 Representative: Etsuo Terasaki, Representative Director
Website: https://www.oreno.co.jp/
Business outline: Restaurant management capital: 297 million yen Date of establishment: November 1, 2012