Anyone who has an email address and lives in Japan can apply and vote from all over the country!
The Chuo City Tourism Association, which develops various businesses in Chuo Ward, a city where the history of Edo 400 years and the cutting edge coexist, will offer you recommended souvenirs of "Korezo Chuo Ward!" On November 10, 2020. We are recruiting until (Tuesday).
Anyone who has an e-mail address and lives in Japan can apply, and 100 applicants will be given an original umbrella cover by lottery. Furthermore, after the application period ends, candidate products will be voted from December.


[Chuo-ku recommended souvenirs-Central Tokyo Premium Selection-]
http://chuo-kanko.mitte-x.istsw.jp/contest-entrance.html?id=326073&cn=11
■ About application (two categories, food category and goods category)
◇ Application conditions
---
---
(1) "Food sector" is food specified by JICFS (excluding fresh food), "Product category" is daily necessities and traditional crafts specified by the Ministry of Economy, Trade and Industry (2) Can be taken home as souvenirs (including home delivery) (3) Items that can be purchased in the ward and fall under any of the following: A There is a head office (headquarters) in the ward, and there is no head office (headquarters) in the company's product i ward, but in the central ward. In-house products that can only be purchased (4) Products that are sold continuously every year (including seasonal products)
◇ Qualifications for application
Those who live in Japan and have an email address
◇ Application flow
(1) Please enter from "Product Application" ( http://chuo-kanko.mitte-x.istsw.jp/contest.html?cn=11 ).
◇ Applicant lottery gift (please check the website for details)
An "original microfiber umbrella cover" will be presented to 100 applicants by lottery . The 10 icons in the picture depict famous places in Chuo-ku, Tokyo. Since the lining is entirely made of microfiber, it can be used not only as a folding umbrella but also as a PET bottle holder. You can also turn the fabric over and use it as a bag wipe.
■ Schedule
Application: Reiwa 2nd October 1st (Thursday) -November 10th (Tuesday)
Voting: December 11, 2nd year of Reiwa-Friday, January 15th, 3rd year of Reiwa
* We will inform you about voting again.
Announcement: Scheduled for late February 3rd year of Reiwa
■ Notes
You can apply for 3 products in each department with 1 account per person.
Only applications from the website are valid and are not accepted by phone or postcard.
For details, please see the application site.
http://chuo-kanko.mitte-x.istsw.jp/contest-entrance.html?id=326073&cn=11
In the voting held in December, 6 people will win a prize by lottery.
■ About Chuo-ku, Tokyo
Since Edo, Chuo Ward has developed as a center of Japanese culture, commerce, and information. Therefore, there are various products here in Chuo-ku, from long-established stores that have remained since the Edo period to products from stores that are in fashion now. Although Chuo Ward is the second smallest area in the 23 wards, it is a city with a variety of attractions, with features in each area such as Nihonbashi, Ginza, Tsukiji, Ningyocho, and Tsukuda / Tsukishima.
Please also watch the video that introduces the charm of Chuo Ward.
■ About the Chuo City Tourism Association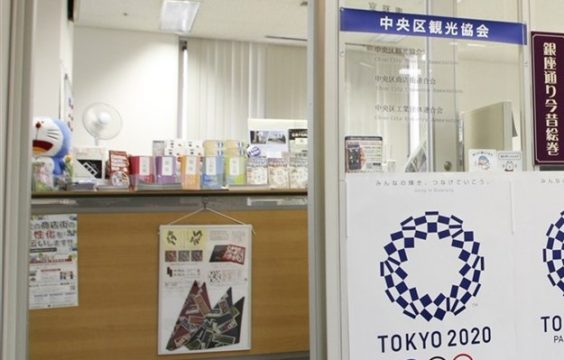 The Chuo City Tourism Association was established as a voluntary organization in April 1959, and by utilizing the abundant tourism resources in Chuo City to promote tourism, the appeal of Chuo City The purpose is to contribute to the revitalization of the region and the creation of a city with pride and attachment.
In April 2016, we took a new step as a general incorporated association and are developing various businesses to further enhance tourism in Chuo Ward.
Our association is operated by the membership fee of the group or individual member who agrees with the purpose of the association and the subsidy from Chuo Ward.