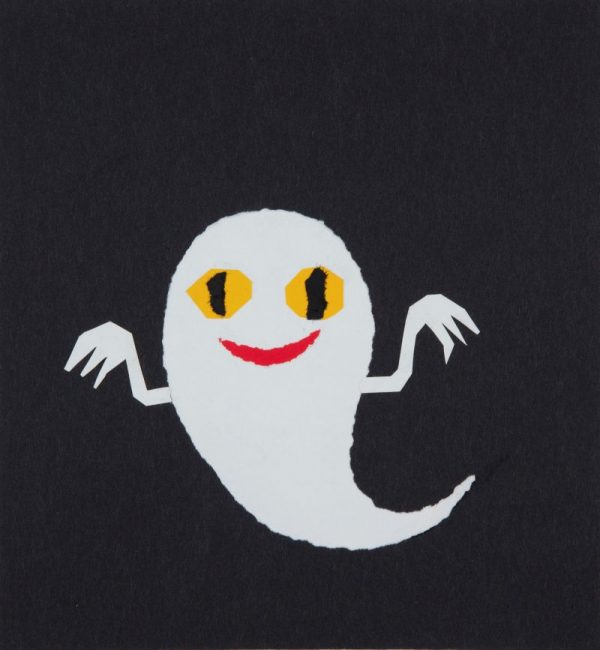 "Minaiko should be a ghost!"
Keiko Sena Exhibition will be held to commemorate the 50th anniversary of the birth of "Don't Want to Go"!
Date: December 27, 2020 (Sun) -January 12, 2021 (Tue)
Venue: Matsuya Ginza 8th Floor Event Square
Keiko Sena Exhibition to commemorate the 50th anniversary of the birth of "Don't Want to Go" will be held at Event Square on the 8th floor of Matsuya Ginza. [Date: December 27, 2020 (Sun) -January 12, 2021 (Tue)]
Keiko Sena (1931-), a picture book writer known as the author of "Don't Want to Go" and "Megane Usagi," made her debut as a picture book writer at the age of 37 while struggling to raise children in 1969. Since then, simple yet original picture books created using the technique of pasting pictures with motifs such as ghosts, youkai, and rabbits have become long-selling books that have been passed down by many parents and children across generations.
In this exhibition, in commemoration of the 50th anniversary of the birth of one of the representative works, "Nenaikodareda", about the original picture books and valuable materials such as the four series of "I don't want to go to picture books", which is the debut picture book. Exhibited 250 items. Introducing the whole picture of Keiko Sena's creations, including the work of magic lanterns and picture-story shows before her debut as a picture book writer, which was not well known until now. The venue is also equipped with fun gimmicks, and it is an exhibition that even small children can enjoy.
◆ Highlights of the exhibition ◆
1. Released the original drawings of the debut work "I don't like picture books" (1969) and "Ann no Ehon" series of 4 books each.
The debut work is based on a handmade picture book with the backing of the poster as the mount and familiar paper such as wrapping paper and leaflets pasted in order to make a continuation of Dick Bruna's "Usako-chan" that his son likes. became. ❝ A picture book made by a mother ❞, which was released as a catch phrase, won the Sankei Children's Book Culture Award the following year. The masterpiece "Don't Want to Go", in which a ghost takes a cat, has recorded a circulation of more than 3 million copies and has been read by many parents and children.
2. Introducing work before debut
At the age of 19, he became a disciple of Takeo Takei, a child painter, and worked on illustrations for magazines and books, picture-story shows, and "magic lanterns" that project light on films. We will trace the trajectory before the debut of the picture book writer, which was not well known until now, with materials and sketches from that time.
3. Original picture of the popular "Glasses Usagi" series
One of the masterpieces that has been handed down to date, the "Glasses Usagi" series. It was born from the idea that the son of an elementary school student who needed glasses could enjoy wearing glasses. Introducing works drawn with ideas from living with two children and their own rabbit.
4. Ghosts and Yurei
Keiko Sena One of the main subjects of this is ghosts and ghosts. My son, who liked "GeGeGe no Kitaro," thought of a ghost that he could make friends with, and that was the reason why he drew it. Thanks to his husband, there is also a work based on rakugo. You can see the world of ghosts and ghosts with original drawings selected from "Ichime no Kuni" and "Kuzukago ghosts".
5. Introducing recent movements
In the 2000s, more than 20 years later, a new work of "Megane Usagi" was published, and works that once appeared as magic lanterns and picture-story shows were newly published as picture books, and new movements came out. I have come. You can see the charm of this work that will not fade even after decades.
◆ Exhibition original goods ◆
We will sell various Keiko Sena related goods including about 140 kinds of exhibition original products that can only be obtained at the venue. Don't miss the new products that will be on sale from the Matsuya Ginza venue!
* Customers who do not have an admission ticket will not be allowed to enter only the goods corner. Thank you for your understanding.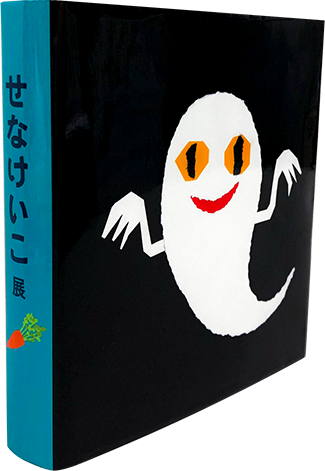 Exhibition Catalog: In addition to recording almost all of the original drawings exhibited at the venue, we also introduce the work of picture-story shows and magic lanterns before the debut of the picture book writer. There are also plenty of contents such as explanations on how to make pasted pictures and introductions to bookshelves at home. Please enjoy the whole picture of Sena's creation.
2,200 yen (issued in 2019, 164 x 164 mm, 330 pages, all-color plates)
[New product] Muffler (limited quantity) Price undecided, [New product] Gamaguchi pouch All 2 types Price undecided,
"Don't Want to Go" glass 1,650 yen, cookies and gofuru 972 yen each, masking tape all 7 types 385 yen each
* All listed prices include tax. * Design and price are subject to change. * Purchase restrictions may be set.
◆ Collaboration cafe for a limited time ◆
During the exhibition period, we will offer a menu in collaboration with "Keiko Sena Exhibition" at the MG Cafe in Restaurant City on the 8th floor. As soon as the menu contents and details are decided, we will inform you on the official website. For fun!
* Customers who order the collaboration menu will receive a novelty gift.
Keiko Sena Profile <br /> Picture book writer. Born in Tokyo in 1931. After studying painting under the children's painter Takeo Takei, he made his debut as a picture book writer in 1969 with a series of four "No, no, no, no picture books." One of them, "Don't Want to Go", has become a trademark of Sena's work. He has produced many masterpieces that have been handed down to the present, such as the following four series of "Ann's Picture Books" and the "Megane Usagi" series, and is supported by all generations.
<< Outline of the event >>
[Exhibition name] Keiko Sena Exhibition commemorating the 50th anniversary of the birth of "Don't Want to Go"
[Session] December 27, 2020 (Sun) -January 12, 2021 (Tue)
[Venue] Matsuya Ginza 8th Floor Event Square
[Opening Hours] 10 am-8pm * 7:30 pm on Sunday, December 27th and Monday, January 11th, 6pm on Thursday, December 31st, the last day Closes at 5 pm.
* Closed from 9:30 am to 7:30 pm on Saturday, January 2nd.
* Admission is 30 minutes before closing.
* Closed on January 1st (holiday / Friday).
[Admission fee] General 1,200 (900) yen, high school student 700 (500) yen, junior high school student 500 (400) yen, elementary school student 300 (300) yen * Advance fee is in parentheses. Advance tickets will be sold at Lawson Tickets from early November to Saturday, December 26th.
* Ticket purchase details will be updated as soon as they are decided on the exhibition official website.
* In case of congestion, you may have to wait or a numbered ticket may be distributed.
[Contact] 03-3567-1211 (Representative)
[Official website] https://www.asahi.com/event/senakeiko50th/
[Organizer] Asahi Shimbun [Cooperation] Kaiseisha, KADOKAWA, Kinnohoshi, Suzuki Publishing, Doshinsha, Fukuinkan Shoten, Poplar