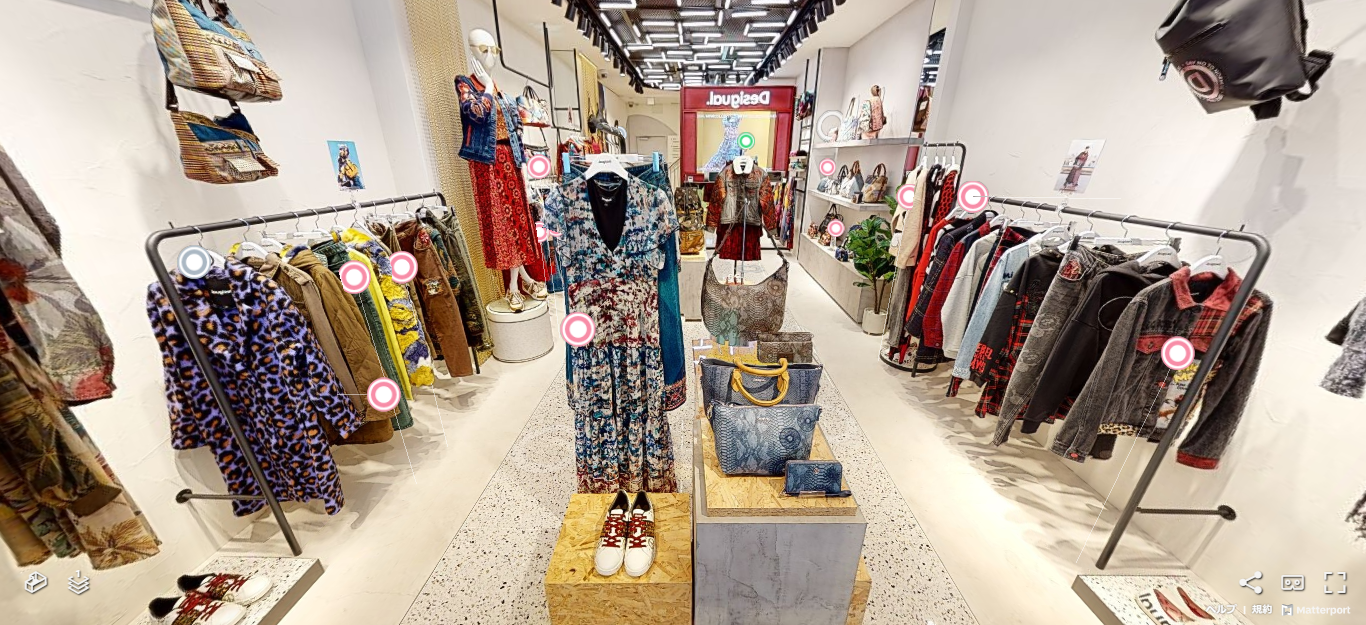 In commemoration of the 10th anniversary of Japan's landing, the fashion brand "Desigual" from Barcelona will open an online virtual store "Desigual Virtual Store GINZA" from 12:00 to December on October 21st (Wednesday). It will be open for a limited time of about 3 months until 31st (Thursday).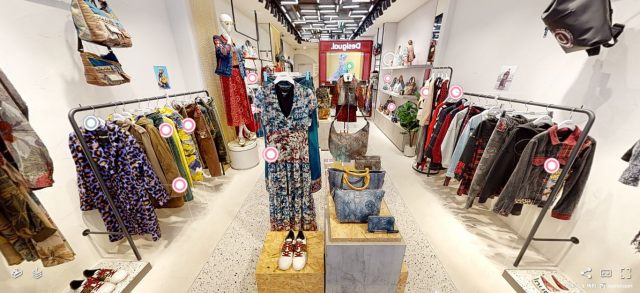 ---
---
"Desigual Virtual Store Ginza" is an interactive platform that allows consumers to discover information such as the origin and brand identity of Desigual, set in the "Desigual Tokyo Ginza Chuo-dori Store" that opened on June 15, this year. You can enjoy shopping as if you were in the store, store this season's campaign movies, sustainability initiatives, details of collaboration with Mush Christian Lacroix, and even online and in-store coupons. Sprinkled inside, we offer an innovative experience that can only be achieved online.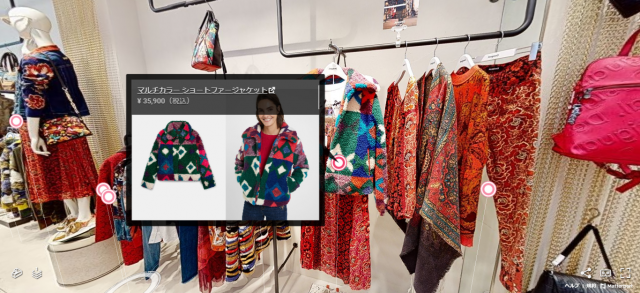 By clicking the pin on the new product in the fall / winter 2020, you can check the details of the product and the wearing photo, and a link to E-commerce will appear, so you can actually click to purchase the product. In addition, hidden pins are placed everywhere in the store, and this season's campaign movie and the history of Desigal, as well as discount coupons that can be used at Desigal Tokyo Ginza Chuo-dori store and the official online store, and special coupons that can only be used at the Ginza store We also have a lot of content that can only be enjoyed at this virtual store.
Also, if you can find the Desigual logo icon "Hidden D" hidden in the store, Mr. Amika, who is active as a model talent, will talk with you online and Desigual products We invite you to the participation page for a special gift project where you can win a gift selected from.
Find the upside-down D hidden in the store!
Get a special Desigual gift set just for you!
[Campaign Overview]
The application form is hidden in the "upside-down D logo mark" in the Desigual Virtual Store Ginza. If you find it and apply from the form that appears when you click the PIN, the winner and Mr. Amika who is active as a model talent will talk online in advance, and you will talk about your worries about daily coordination and your favorite taste. After hearing, we will give you a "Desigual Special Gift Set" to select Desigual products.
[Application acceptance period]
October 21st (Wednesday) -November 19th (Thursday), 2020
Search for the "upside-down D logo" hidden in the Desigual Virtual Store Ginza, and click the PIN to apply from the form that appears.
【special guest】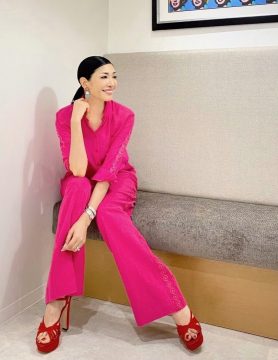 Amika
Born in 1972. Born in South Korea and raised in Osaka. After participating in Paris Collection for the first time in 1993, he has been active as a model and talent in a wide range of fields such as TV, radio, advertising appearances, singers, cosmetics production, and jewelry design. He holds many qualifications such as "EPM Protocol Advisor", "Japanese Cosmetics Certification Level 1" and "NARD Aroma Advisor". He is also the Honorary Public Relations Ambassador of Korea and the first Osaka Tourism Ambassador. He has written a book, "How to Make an Amika-style Positive Brain, to Spend Happiness 365 Days A Day" (Takarajimasha).
Desigual Virtual Store GINZA
Opening period: October 21st (Wednesday) -December 31st (Wednesday), 2020
URL: https://virtualstoreginza.desigual.com/
Desigual
Desigual is an international fashion brand founded in Barcelona in 1984.
It is known for its unique design and many distinctive items.
The purpose is to bring positiveness to people all over the world who want to "express their best self" to make the most of their individuality.
With 3,700 employees, the product currently operates in six product categories, including women's, men's, kids', accessories, shoes and sports, through 10 sales channels and more than 500 brand shops in 92 countries around the world. ..
https://www.desigual.com/