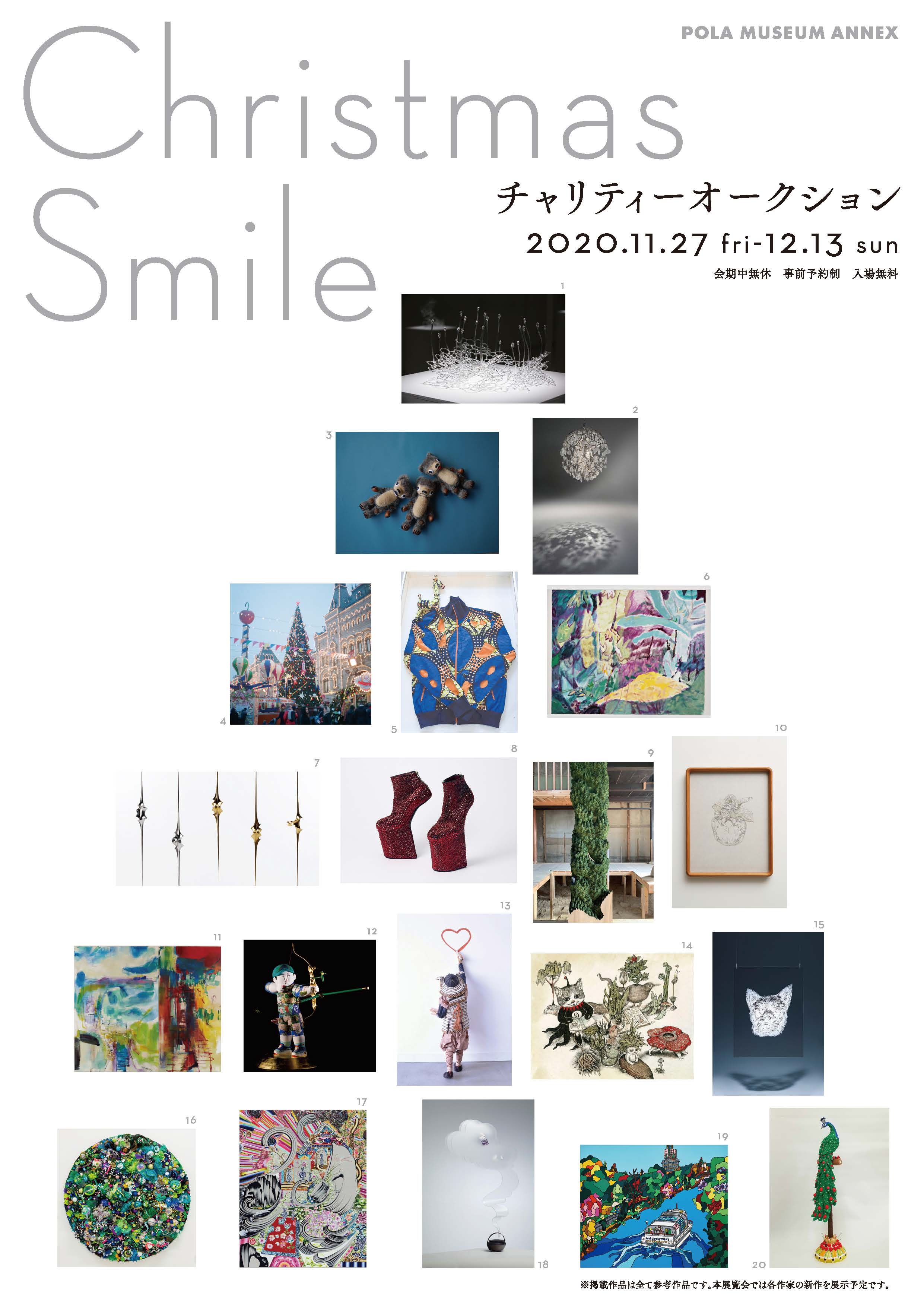 For the purpose of measures against new coronavirus infection
At Pola Museum Annex (Ginza, Chuo-ku, Tokyo), this gallery's first charity auction
The "Christmas Smile" exhibition will be held from November 27th (Friday) to December 13th (Sunday), 2020.
---
---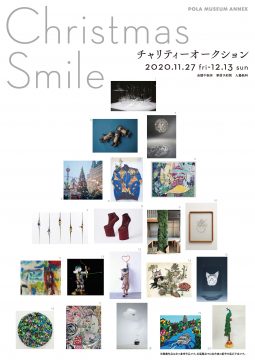 The spread of the new coronavirus has various effects on our lives. Under these circumstances, we decided to plan this exhibition with the desire to maximize the value we have and provide "what we can do now." This time, 20 artists who were involved in this gallery who agreed with this purpose will create one piece each with the theme of "Christmas".
A total of 20 exhibited works can be viewed not only at the exhibition hall, but also can be bid online in the silent auction * format. (Scheduled to open on November 30th) We hope that we can bring smiles to everyone through the various Christmas that each artist expresses.
All proceeds from the auction will be donated to the Japanese Red Cross Society for the purpose of activities related to measures against the new coronavirus infection.
* Silent auction is a bid-only auction, in which the highest bidder is the winning bidder without bidding.
Exhibitors
Mika Aoki, Naho Iinona, Masayo Imai, Jun Imajo, Yoshiaki Kaihatsu, Yuka Kashihara, Toshimasa Kikuchi, Noritaka Tatehana, Keisuke Tanaka, Tabaimo, Miyuki Tsugami, Hiromine Nakamura, Tetsuya Noguchi, Yuko Higuchi, Risa Fukui, Sebastian Masuda, Rina Mizuno, Miyakemai, Ryu Itadani, Osamu Watanabe (in alphabetical order)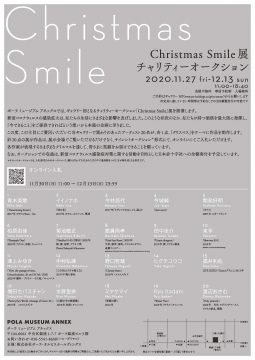 Exhibition overview ∥
Exhibition name: "Christmas Smile" Exhibition Charity Auction Date: November 27th (Friday) -December 13th (Sunday), 2020 [17 days] * Open all year round from 11:00 to 18:40
Admission: Free admission / Advance reservation system via the web (Admission is possible on the day only if there is space in the admission slot)
Meeting place: Pola Museum Annex (3rd floor, Pola Ginza Building, 1-7-7 Ginza, Chuo-ku, 104-0061)
Access: Immediately from Exit 7 of Tokyo Metro Ginza 1-chome Station / 6 minutes walk from Exit A9 of Tokyo Metro Ginza Station Main event: Paula Orbis Holdings Co., Ltd.
URL : http://www.po-holdings.co.jp/m-annex/
* Subject to change depending on the situation. Please check the latest information on the gallery website before visiting.