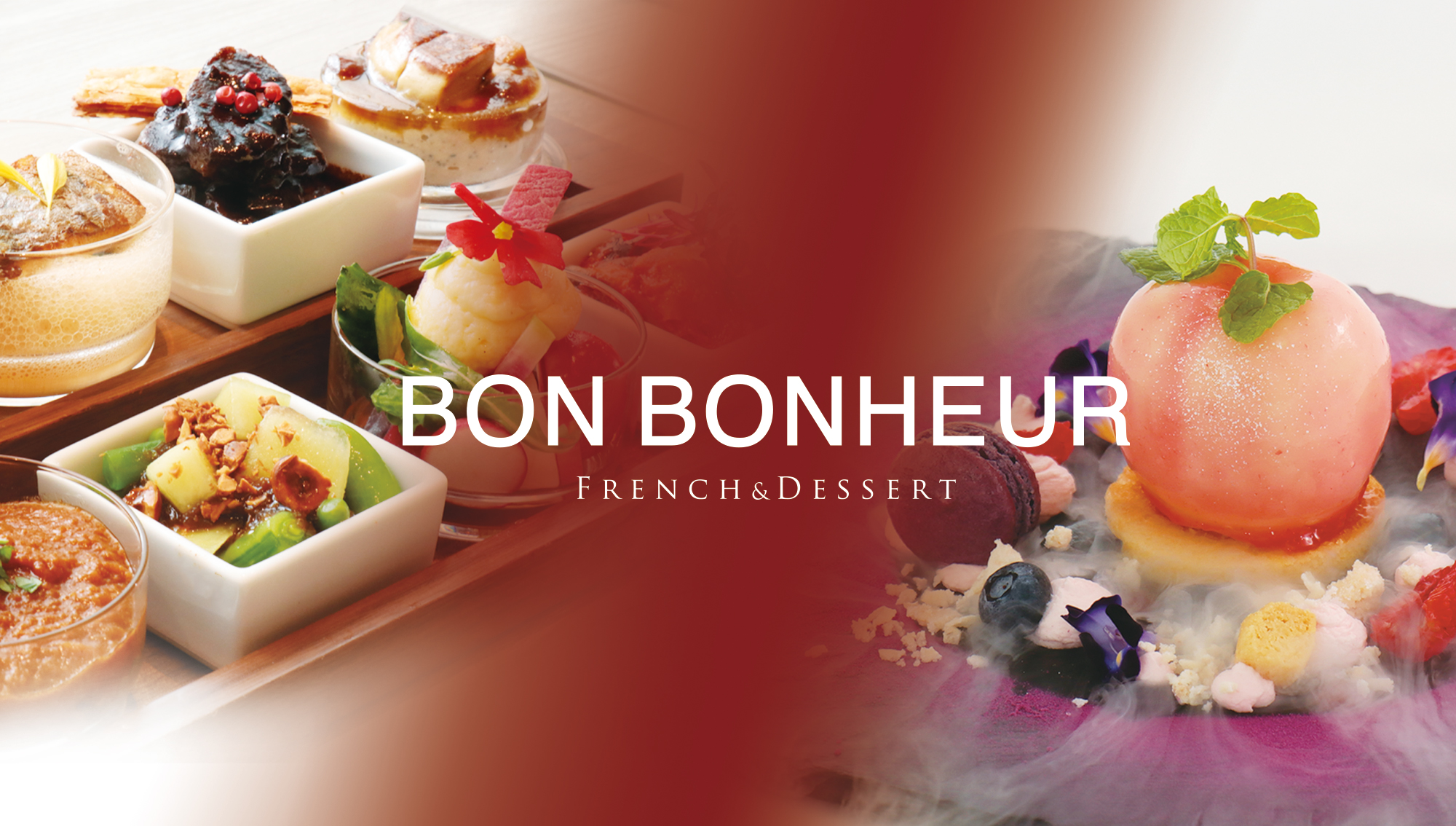 A new menu will start on December 4th. From December 9th to December 25th, we will offer a Christmas set for a limited time.
A new menu will appear at the French & dessert cafe "Bon Bonur", which is located on the 4th floor of Ginza Mitsukoshi.
You can enjoy the gorgeous asiette dessert that colors winter and the Christmas set menu for a limited time.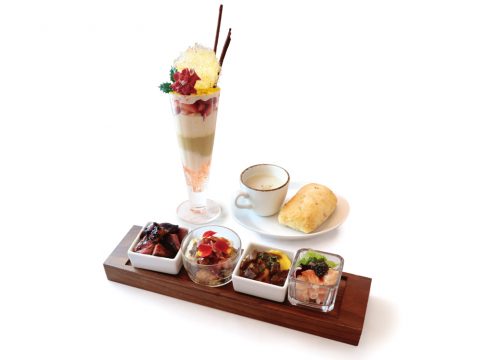 The Hachette dessert, gateau, and food menu that make the most of the taste of winter have been completed.
It is a luxurious menu that makes use of delicious cherries, strawberries, salmon and crabs in winter.
In addition, for a limited time from December 9th to December 25th, there will be a Christmas set menu that includes a special deli using the world's three major delicacies and a parfait finished in Christmas colors.
Why don't you enjoy a slightly more luxurious lunch or dinner than usual?
We also accept reservations from the official website, so please have a look.
https://www.bonbonheur.jp/
◆ Popular dessert, Sebastian Buyer special "Fore Noir"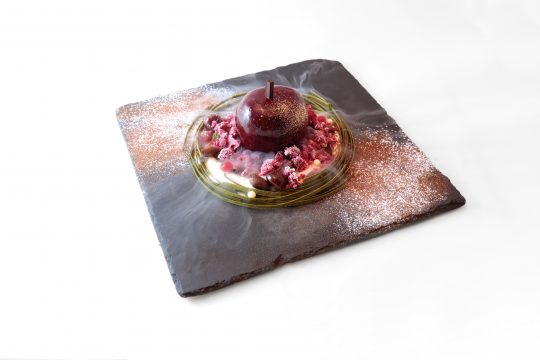 The popular Hachette dessert, Sebastian Buyer Special, is now available for winter.
Forenoir (Black Forest) using cherry and chocolate is tailored in Sebastian style.
---
---
The flavor of cherries pickled in Kirsch (cherry brandy) has become an adult taste.
To finish, place a griot sorbet frozen in liquid nitrogen in front of you, and the smoke will rise.
It's a immersive Hachette dessert, so don't miss a photo opportunity.
* This product contains alcohol.
* Please note that cherries pickled in Kirsch (cherry brandy) are included.
Sebastian Buyer Special Fore Noir
2,000 yen + (tax)
◆ New gateau "mixed berry tart" using seasonal ingredients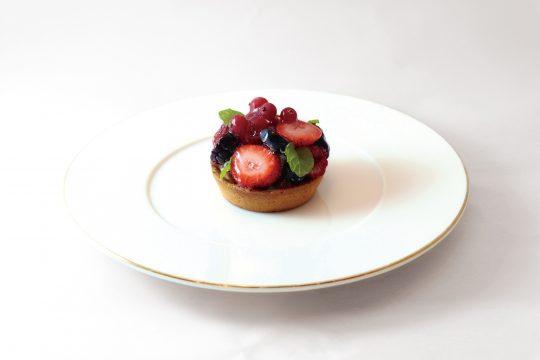 A colorful tart that uses plenty of several berries.
The sourness of the berries and the flavorful tart dough of butter are in harmony, and the tart is finished so that you can feel the fruitiness firmly.
Ice cream toppings are also available, so why not enjoy the change in taste?
You can choose the drink of the cake set from soft drinks.
In addition, the fruity tart goes well with champagne, so please spend an elegant time with a champagne set.
Mixed berry tart (drink set)
1,400 yen + (tax)
Mixed berry tart (champagne set)
2,100 yen + (tax)
◆ "Croissant Open Sandwich Salmon & Avocado" that looks and tastes fashionable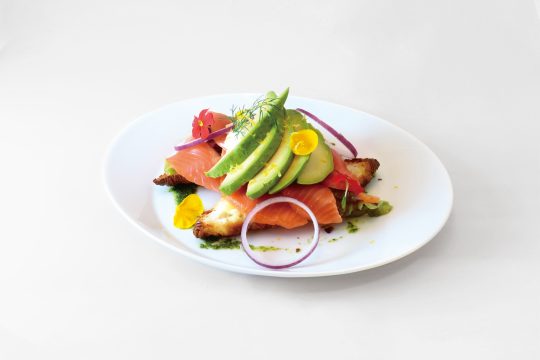 Introducing a new flavor that you can easily enjoy in the open sandwich of croissants that is popular for lunch.
A colorful dish of buttery croissants topped with tasty smoked salmon and sliced avocado.
Two types of sauces, fromage blanc and basil, accentuate the taste.
Croissant Open Sand Salmon & Avocado
1,500 yen + (tax)
◆ Chewy fresh pasta "Fluid Mail" that makes the best use of the taste of seafood
The tomato cream sauce that brings out the full flavor of red crab and shrimp is entwined with fresh pasta to create a royal taste.
Karasumi powder sprinkled around and capers in the sauce are the decisive factors for the taste.
Fluid mail (seafood tomato cream pasta)
1800 yen + (tax)
◆ Christmas limited set menu for a limited time also started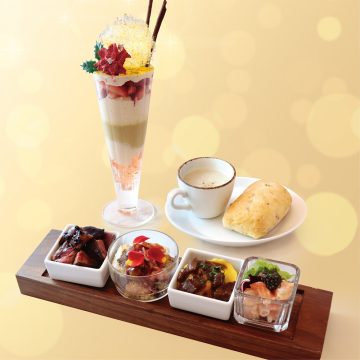 A set of 4 French deli and Christmas parfait that will be offered for a limited time from December 9th to 25th.
It is a set menu with 4 kinds of higher-grade special deli with foie gras, truffle and caviar, which are the three major delicacies in the world, parfait finished in Christmas color such as fresh strawberry, mascarpone cream and pistachio ice cream, and after-dinner drinks.
From one person, you can enjoy French-based cuisine and a gorgeous parfait.
Bonbonur Christmas set
3,800 yen + (tax)
◆ SNS campaign

Bonbonur is currently holding an SNS campaign.
We will provide one Bonbon Chocolat to customers who follow the Bonbonur official on Instagram, Twitter, Facebook and show the follow screen when ordering.
We are delivering new work information and seasonal recommendations on SNS, so please follow us.
★ Instagram ★
https://www.instagram.com/bonbonheur_ginza/
★ Facebook ★
https://www.facebook.com/Bon-Bonheur-311841126082105/
★ Twitter ★
https://twitter.com/BONBONHEUR2
* Bonbon chocolate contains a small amount of alcohol.
* Please note that you cannot choose the type of bonbon chocolate.
◆ BON BONHEUR
From a casually arranged lunch menu of authentic French cuisine to a beautiful Hachette dessert, Bonbonur is waiting for you with a luxurious lineup.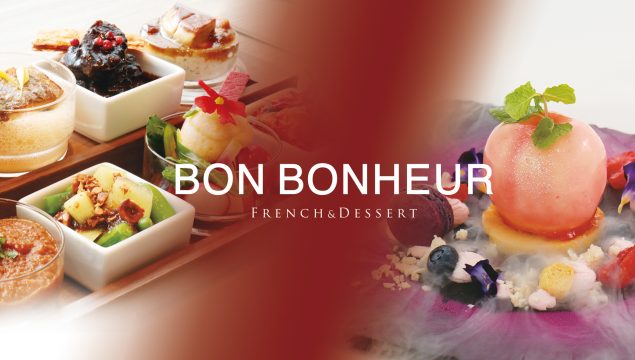 Store information Ginza Mitsukoshi 4th floor "BON BONHEUR"
4-6-16 Ginza, Chuo-ku, Tokyo 104-8212
★ HP ★
http://www.bonbonheur.jp/
★ Instagram ★
https://www.instagram.com/bonbonheur_ginza/
★ Facebook ★
https://www.facebook.com/Bon-Bonheur-311841126082105/
★ Twitter ★
https://twitter.com/BONBONHEUR2