Free "impressive experience" of advanced EMS online gym "SIXPAD HOME GYM"
MTG Co., Ltd. is an experience-based type of advanced EMS online gym "SIXPAD HOME GYM" released in October 2020 from the training brand "SIXPAD" centered on EMS * 1. We are pleased to announce that "SIXPAD SHOWROOM GINZA" will be grand-opened on January 11, 2021 (Monday / holiday) as a showroom.
You can experience training at home in a simulated manner, and provide an emotional experience that changes the common sense of home training.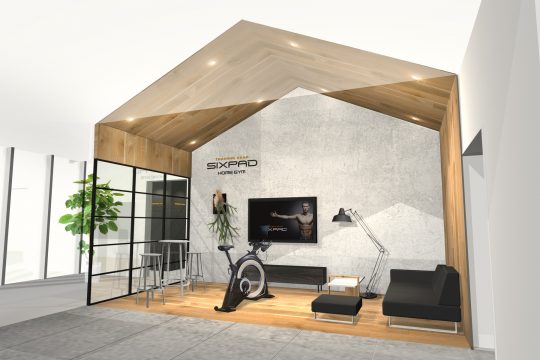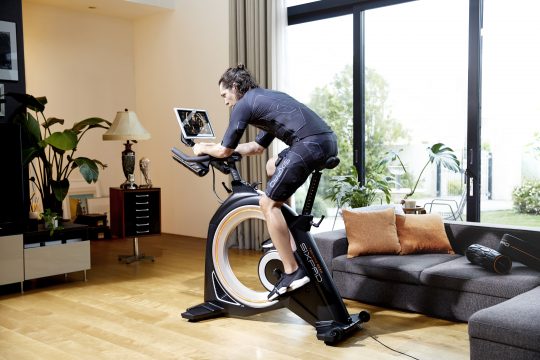 ---
---
At "SIXPAD SHOWROOM GINZA", you can experience training using the dedicated app for free.
You can watch a variety of training delivered from "SIXPAD LIVE STUDIO" in Harajuku, Tokyo, and you can experience it at any time you like. We are fully equipped with a studio where up to 11 people * 2 can experience training, and we will develop various projects such as fan meetings and collaboration events with SIXPAD WAVER * 3.
In addition to the experience of SIXPAD HOME GYM, we also have EMS series such as SIXPAD Abs Fit 2, so you can experience it.
In addition, the SIXPAD brand's first PROTEIN BAR is located in the facility, and you can enjoy an original protein drink (starting from 500 yen / cup) at your favorite time, such as after an experience or between work and shopping. You can enjoy it.
* 1 EMS (Electrical Muscle Stimulation)
* 2 Maximum 11 people (for the time being, reduced to maximum 5 people to prevent coronavirus infection)
* 3 SIXPAD WAVER (SIXPAD HOME GYM instructor)
■ SIXPAD SHOWROOM GINZA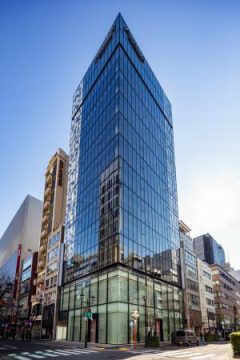 Grand opening on January 11, 2021 (Monday / holiday)!
〒104-0061
3-3-13 Ginza, Chuo-ku, Tokyo Hankyu Hanshin Ginza Building 10th floor
SIXPAD SHOWROOM GINZA
【business hours】
Weekdays 12: 00-20: 00 (last reception 19:00)
Saturdays, Sundays, and holidays 11: 00-19: 00 (last reception 18:00)
【closing day】
Tuesday / Wednesday [Official HP]
https://homegym.sixpad.jp/
■ What is "SIXPAD HOME GYM"?
"SIXPAD HOME GYM" wears the EMS training suit "SIXPAD Powersuit" that can train 14 muscles in 7 parts of the whole body at the same time, and by connecting a dedicated app, it fits your lifestyle while you are at home. It is an advanced EMS online gym where you can exercise.
Feature 1
Both muscle training and aerobic exercise. Achieves high efficiency in a short time of only 10 minutes
By exercising while wearing the "Powersuit", you can effectively train your whole body in just 10 minutes. For example, if you use EMS together during aerobic exercise such as bike training, you can expect an effect similar to muscle training by EMS stimulating fast muscles, and you can expect more calorie consumption.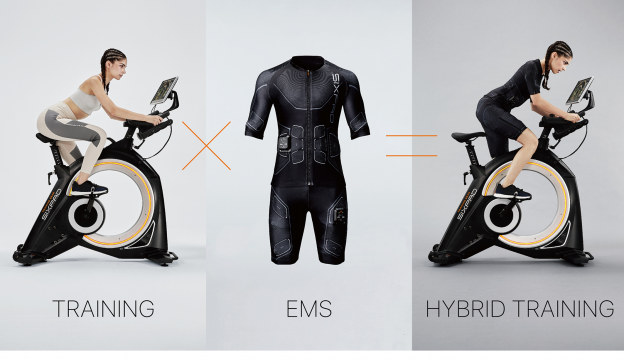 Feature 2
"Sixpad WAVE", an "emotional experience"
"SIXPAD WAVE" is an emotional experience in which EMS stimulation x training movement x music x video, and instructor ale, all of which are synchronized. It brings an overwhelming immersive feeling to users and provides an "impressive experience that can only be found here".
The training menu has 6 categories that you can choose according to your purpose, such as muscle training and aerobic exercise. We will provide services that continue to be close to the exercise of many people, including those who are not good at exercising and those who cannot easily continue training, but also those who are exercising on a regular basis.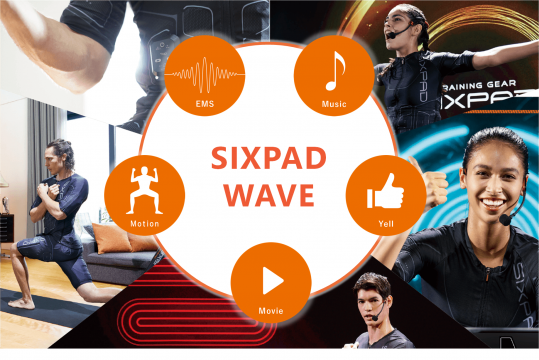 Feature 3
Train at any time you like, according to your lifestyle
With the SIXPAD HOME GYM dedicated app, you can receive training for both LIVE distribution and archive (VOD), so you can train at any time according to your lifestyle. With over 240 archive lessons, you can choose your favorite training and your favorite SIXPAD WAVER lessons at any time. In addition, you can experience "SIXPAD WAVE" not only in LIVE distribution but also in archive (VOD), so you can enjoy training with a sense of reality as if you were in a gym studio anytime, any number of times.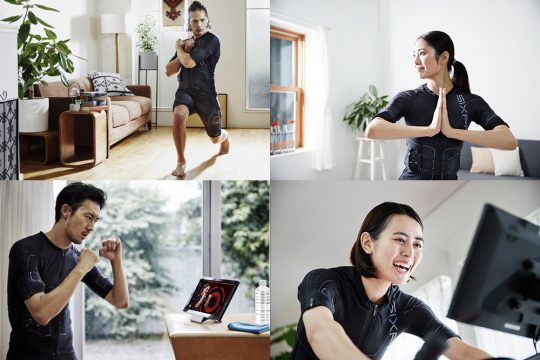 ■ About "SIXPAD"
"SIXPAD" is a training brand centered on EMS. EMS theory by Toshio Moritani, an emeritus professor at Kyoto University, a world-renowned authority on athletic medicine, a unique waveform developed by MTG, a training method for Cristiano Ronaldo, and a unique "CMM Pulse" created by the synergies of these three parties. Was born in 2015 with "" as the core technology. In 2019, the cumulative shipment of EMS series will exceed 2 million units *. Going forward, we will continue to create fitness products and services that enable people around the world to lead a lively and positive life, and support the healthy physical development of many people.
* May 2015-August 2019 SIXPAD EMS series results "SIXPAD" brand site: http://www.sixpad.jp