Supporting developing countries with chocolate with donations
International NGO Plan International (hereinafter referred to as Plan) will develop "Support (support) #support chocolate for girls around the world" with the support of Guruguri, Matsuya Ginza, and OTEKOMACHI on Valentine's Day 2021.
This initiative, which started in 2019 with the idea of "OTEKO MACHI (Otekomachi)", a site for working women operated by the Yomiuri Shimbun, is to purchase tablet chocolate sold at "Ginza Valentine World" in Matsuya Ginza and at the same time on SNS It started with the intention of expanding the circle of support by encouraging the spread of "# support chocolate".
This year, a new ordering site "GourNavi" operated by Gurunavi Co., Ltd. will be added, and all chocolates featured in the Valentine's Day feature on the site will be donated.
---
---
This year, which is the third time, we aim to further develop "#Sapochoco" so that more people can think about and support girls around the world through online sales in addition to physical stores.
Outline of "Supporting Girls in the World with Chocolate #Support Chocolate"
● Round and round (online)
Sale period: January 6, 2021 (Wednesday) -February 14, 2021 (Sunday)
Sales page URL: Valentine special feature https://gurusuguri.com/special/season/valentine/support-chocolate/
Target products: All chocolates on the Valentine special page

● Matsuya Ginza (actual store)
Date: February 3rd (Wednesday) -February 14th (Sunday), 2021
Venue: Matsuya Ginza 8th Floor Event Square "Ginza Valentine World"
Target products: Tablet chocolate sold at "Ginza Valentine World" * Except for some * Excludes purchases on the Internet. For over-the-counter purchases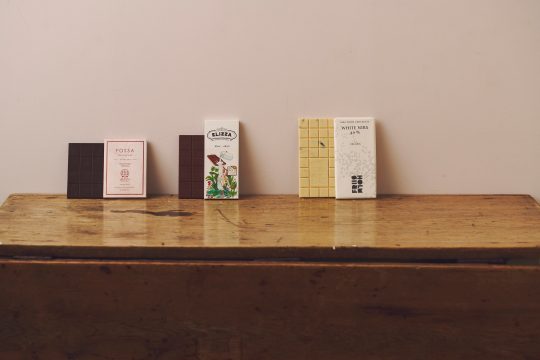 About supporting companies
● Gurunavi "Gourmet" is an ordering site operated by Gurunavi Co., Ltd. that offers "selected gems" that match special occasions through connoisseurs. We have carefully selected restaurant gourmet foods from all over Japan, souvenirs made by secretaries who are professionals in choosing souvenirs, and gems selected from a wealth of knowledge by food experts. Various scenes and situations such as business scenes and gifts. You can choose the product that suits your needs. In the 2021 "Valentine's Day Special", we have a wide variety of chocolates, from high-class chocolates with a special feeling to standard chocolates.
https://gurusuguri.com/
● Matsuya Ginza <br /> The theme of Valentine's Day in 2021 in Matsuya Ginza is "Travel Valentine". This year, even if you want to travel, we have prepared chocolates from all over the world so that you can enjoy Valentine's Day as if you were traveling. We will also work on SDGs, re-disseminate the charm of Japan with chocolate using selected ingredients from all over Japan by Japanese chocolatiers, and hold "# Support Choco" at the venue for the third year of this year. In addition, prior to the opening of the venue, Valentine EC will be opened on January 4th (Monday), and you can enjoy Valentine's Day in Matsuya Ginza from home.
* Support chocolate is for tablet chocolate purchased at the venue on the 8th floor of Matsuya Ginza.
http://www.matsuya.com/m_ginza/
● OTEKO MACHI
OTEKOMACHI (Otekomachi) is a site for working women operated by the Yomiuri Shimbun, and provides content that supports women, such as working styles, romance, and marriage. We are planning to publish an article about the "#Support Choco" project and plan, and we will enliven this initiative by sending it from the website.
https://otekomachi.yomiuri.co.jp/
About the Girls Project
Girls and women in developing countries are "because they are girls" even though they are in poverty, and because they are girls and women, they are placed at the bottom of society, making it difficult to go to school or receiving medical care. We are in a difficult situation even to lead a normal life, such as not being able to feed a good meal. In particular, in the pandemic of Coronavirus Disease (COVID-19), premature marriage, forced marriage, gender-based violence, unwanted pregnancy, and dropouts are prominent.
The Plan's Girls Project protects girls who are discriminated against, prejudiced and victims of harmful habits, while at the same time empowering them to empower themselves, their families, the community and the next. We support you to become a leader who will bring about positive changes to generations.
https://www.plan-international.jp/join/girls/
Plan International is an international NGO working in more than 70 countries around the world to promote children's rights and realize a society free of poverty and discrimination. Founded in 1937. Over the years, we have promoted regional development with children, young people, and local people. We are especially committed to helping girls and women to protect the rights of all children.