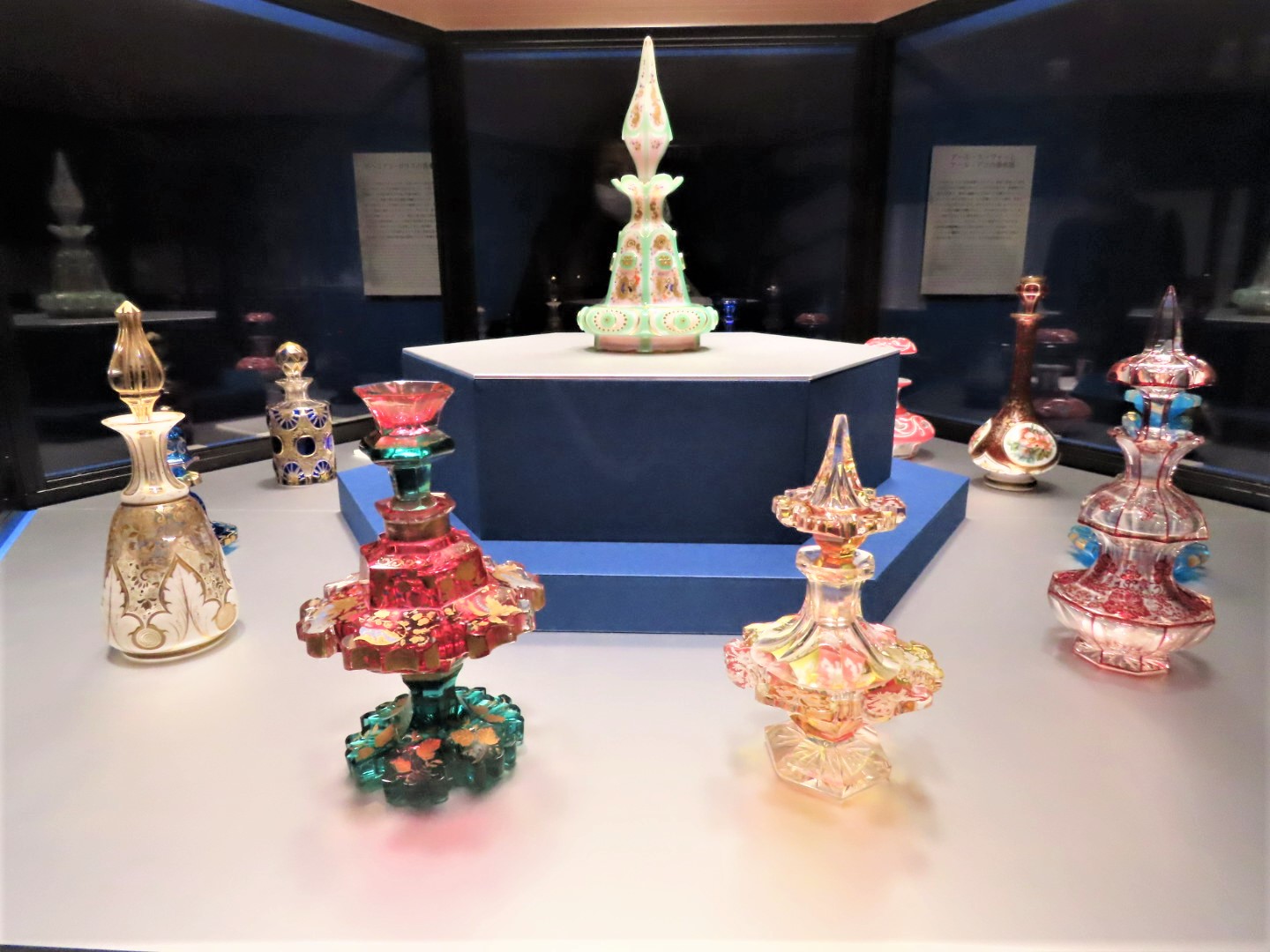 At the Panasonic Shiodome Museum of Art, the " Scented Vessel Takasago Collection Exhibition " is being held from January 9th (Sat) to March 21st (Sun), 2021. The press preview was held on January 8th, so I would like to tell you about it.
An exhibition where you can "see" the scent through a vessel.
---
---
Among the five human senses, "fragrance" is a little mysterious. Even if it doesn't have the presence of sight or hearing, the "scent" enriches our lives and sometimes even evokes memories of our childhood.
The relationship between humans and scents is old, and it is said that its history can be traced back to Mesopotamia and Egypt around 3000 BC. Since ancient times, we have been coexisting with scents as an indispensable part of our lives, such as wearing scents and filling spaces with scents.
At the " Aroma Vessel Takasago Collection Exhibition " , about 240 items from high-quality collections related to "fragrance" that Takasago International Corporation has collected over the years, such as perfume jars and perfume bottles, will be exhibited. From ancient Near Eastern glass containers to ceramic perfume bottles, Art Nouveau style works and works by famous designers such as Rene Lalique, a variety of scented vessels will be gathered across time and place.
Paintings, posters and furniture related to "fragrance" are also available!
The exhibits are not limited to scented vessels. In addition to the Takasago collection, Marie Laurentin's masterpieces, chairs and lighting fixtures from the Art Deco era will be exhibited at the Tokyo venue only. There is also a corner displaying printed posters of soap, perfume, cosmetics, etc.
You can feel that the scent and related tools are indispensable to people's lives and clothes, and reflect the aesthetic sense of each era.
Introducing Japanese culture that "burns" the scent!
This exhibition displays tools related to the "fragrance" of the east and west. In Japan, there is a culture of "burning incense", while the West enjoys the scent with perfume and sesame oil.
At the end of the exhibition, a wide range of materials such as traditional incense tools, incense trees, and kodo biography used in the incense table, as well as works by modern and contemporary craftsmen will be exhibited. The Japanese have a delicate sense of scent since ancient times, and even in "Ise Monogatari", there are depictions of lovers who parted from each other because of the scent.
Exhibition work introduction
Bohemian glass perfume bottle
-Bohemian Glass Perfume Bottles-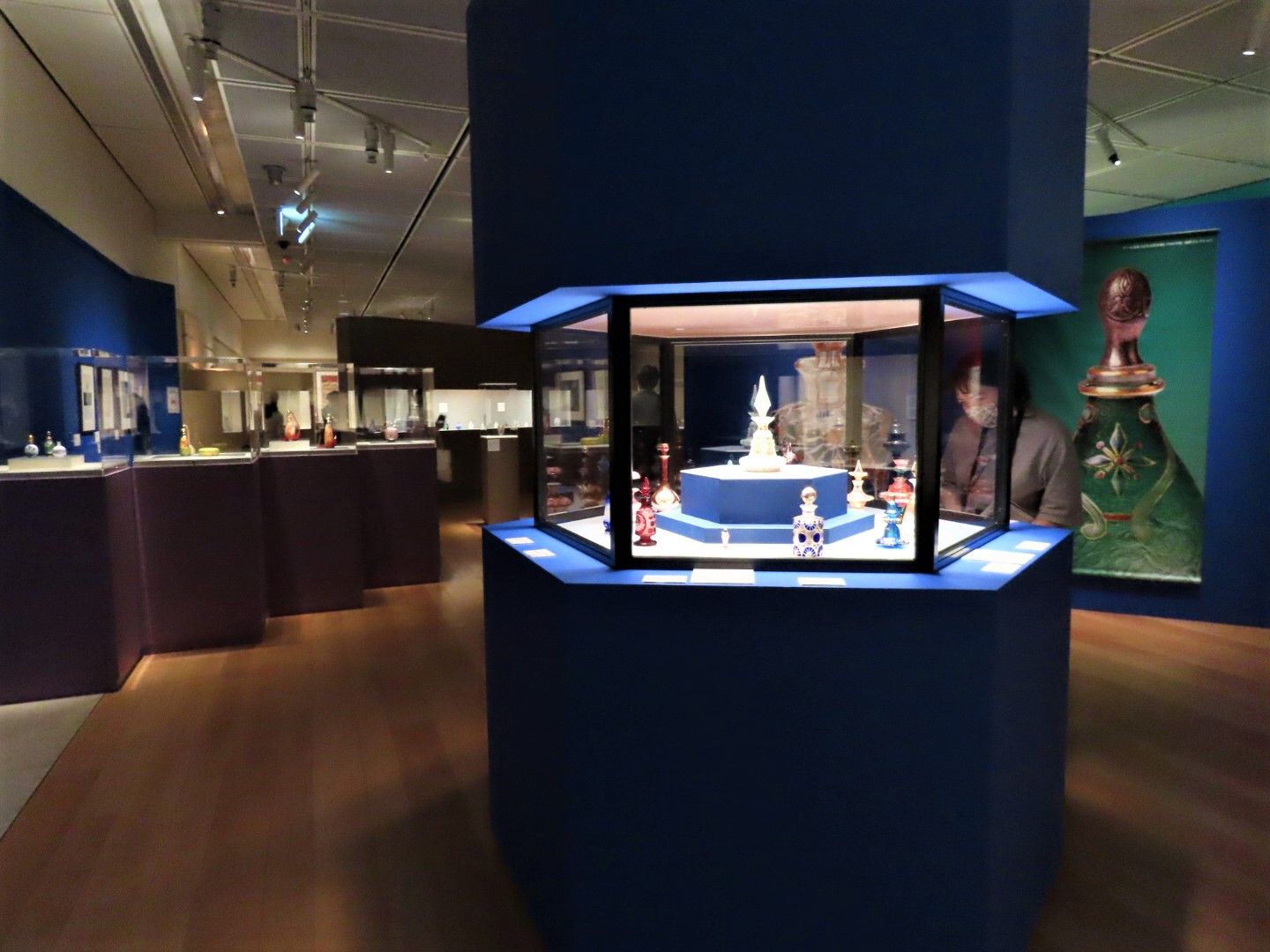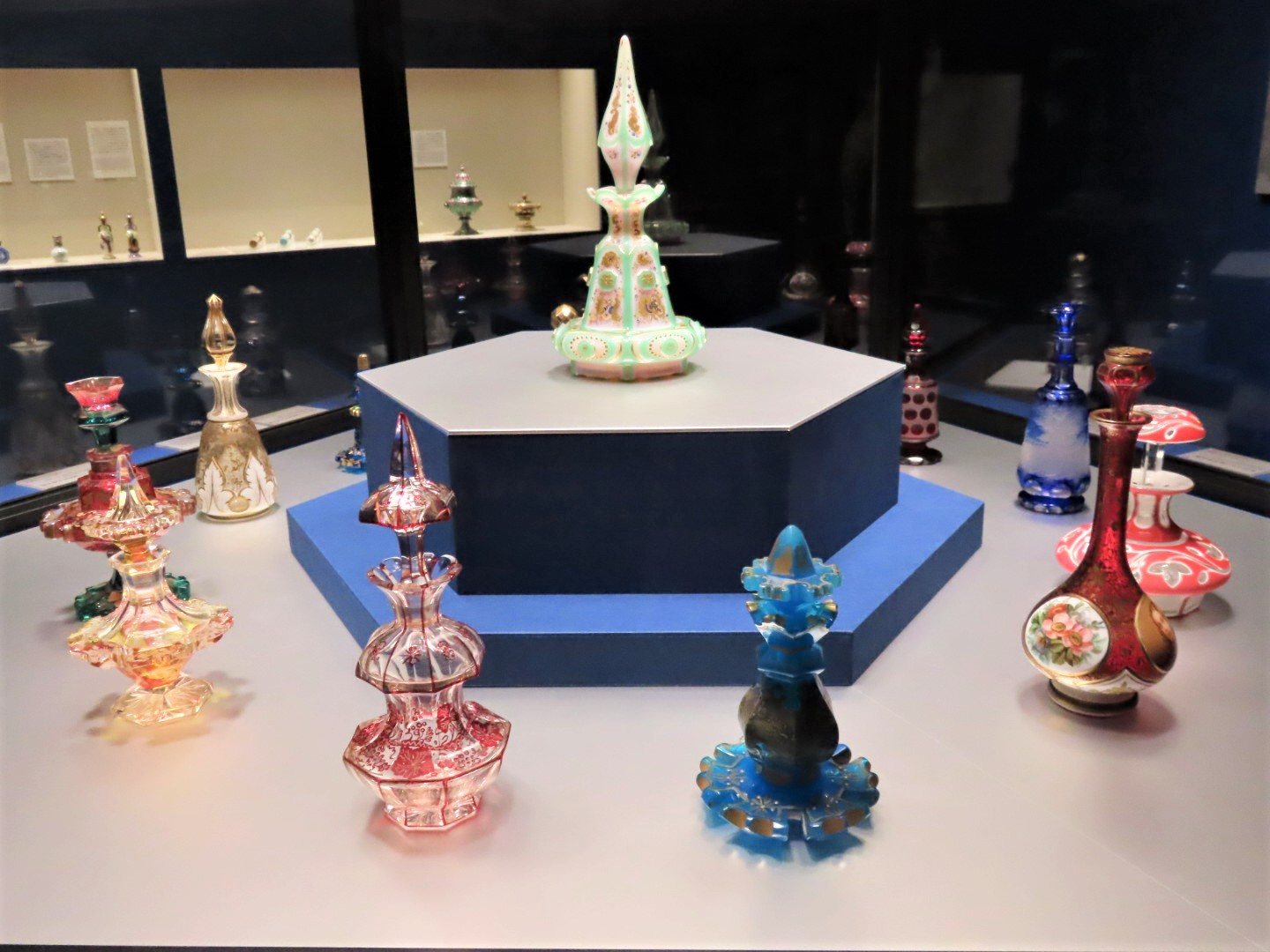 This corner, where bohemian glass perfume bottles are collected, shines even more at the venue. In the 19th century, bohemian glass became popular against the backdrop of the spread of perfume culture. We have achieved various technological innovations and created a variety of perfume bottles.
Beautiful perfume bottles with gold and enamel colors on colored glasses, and patterns that have been dug out using outstanding technology. Please take a look directly at the venue to see the brilliance of the perfume bottle, which can be called the "Hyakka Ryouran".
Paul Poiret / Julian Viard Perfume Bottle "Jester (Rosine)
-Arleqinade (Les Parfums de Rozine)-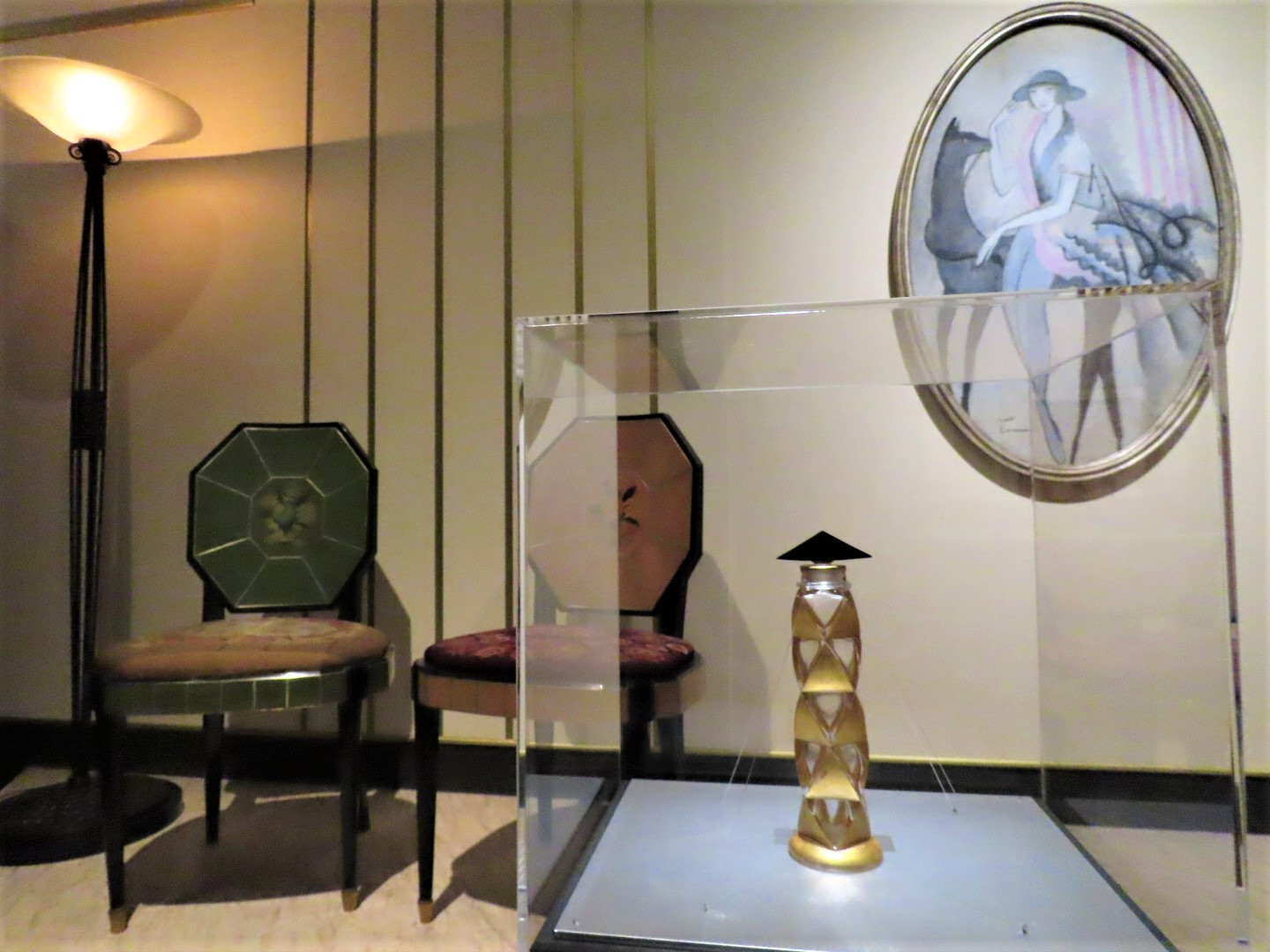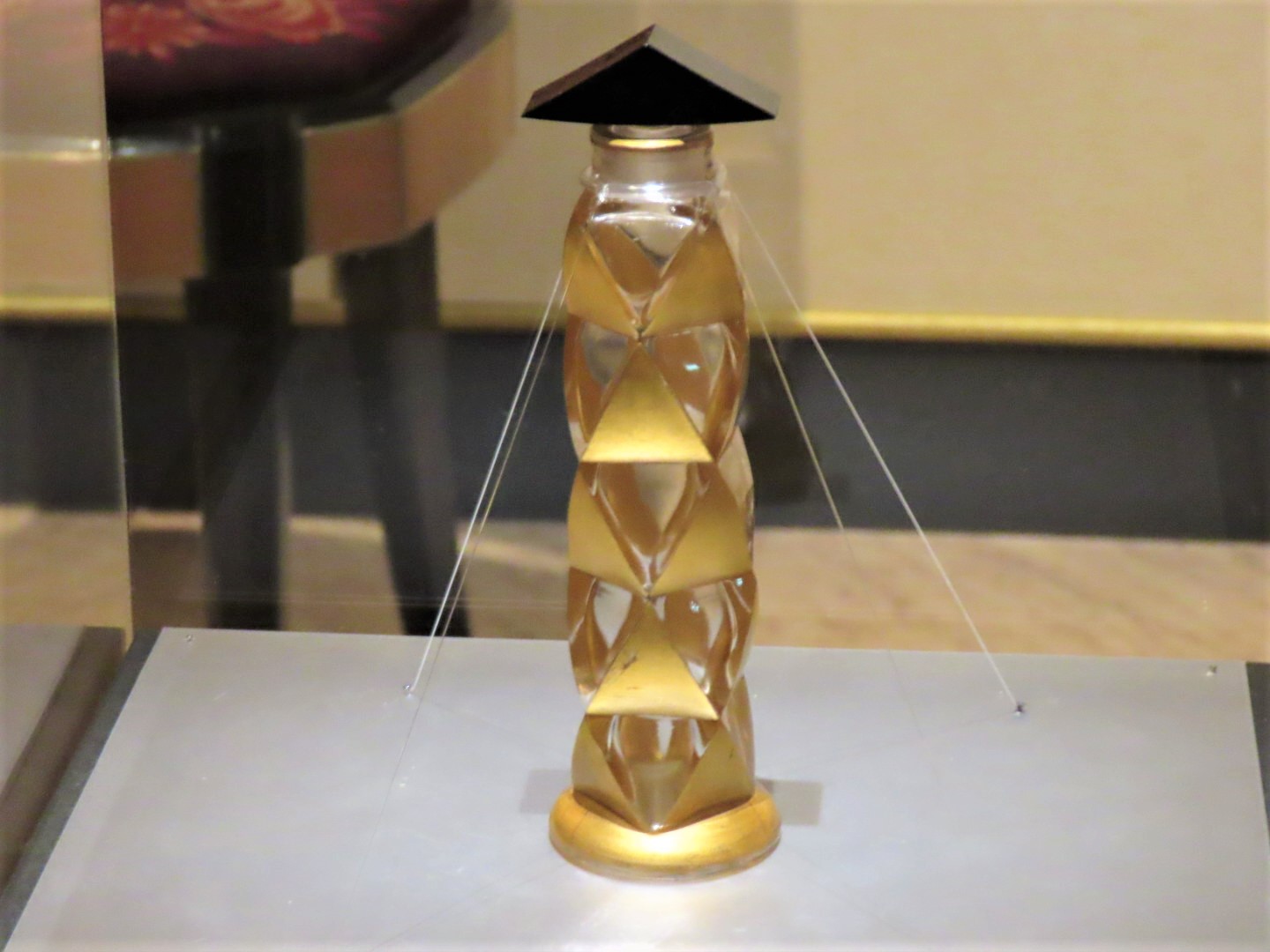 A perfume bottle by Paul Poiret with the unique name "clown". He said that he imagined a hat with a black triangular stopper and a clown costume with a gold and transparent triangular pattern. At the venue, portraits and furniture by his best friend Marie Laurencin are exhibited, creating a sophisticated atmosphere.
Paul Poiret is the first designer to sell his perfume at a haute couture store. The association of couture with perfume has revolutionized perfumes in the 20th century.
Emile Galle Flower Perfume Bottle
-Perfume bottle with botanical motifs-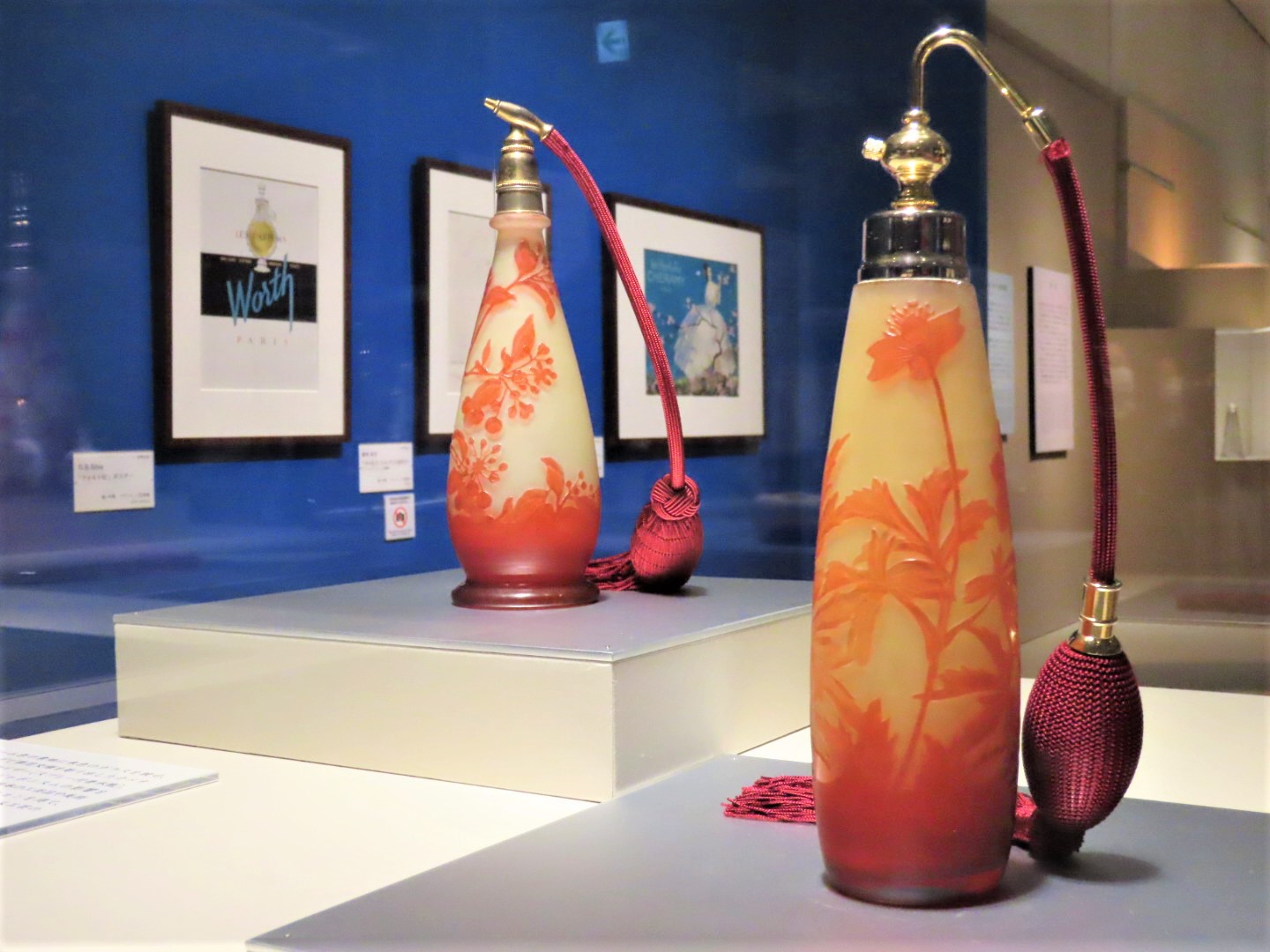 A perfume bottle with a "Japanese" appearance that looks like a folding screen. The cream-colored base is covered with vermilion glass, and the flower pattern is carved by etching. Emile Gallé has taken a lot of inspiration from Japanese crafts and works of art and has been a leader in glass crafts at Art Nouveau.
The perfume bottle in the foreground has a splendid anemone motif.
Outline of the event
Exhibition name
Fragrant vessel Takasago collection exhibition
Venue
Panasonic Shiodome Museum of Art
Session
January 9th (Sat) -March 21st (Sun), 2021
closing day
Wednesday
* The session and time may change due to the influence of the new coronavirus. Please check the latest information from the official website .
time
From 10 am to 6 pm (admission is until 5:30 pm)
* Open at night on February 5th (Friday) and March 5th (Friday) until 8:00 pm (admission is until 7:30 pm)
Fee
General: 1,000 yen, 65 years old and over: 900 yen, university students: 700 yen, junior high and high school students: 500 yen, elementary school students and younger: free * Up to one person with a disability certificate and one attendant can enter for free ..
URL
https://panasonic.co.jp/ls/museum/exhibition/21/210109/
---