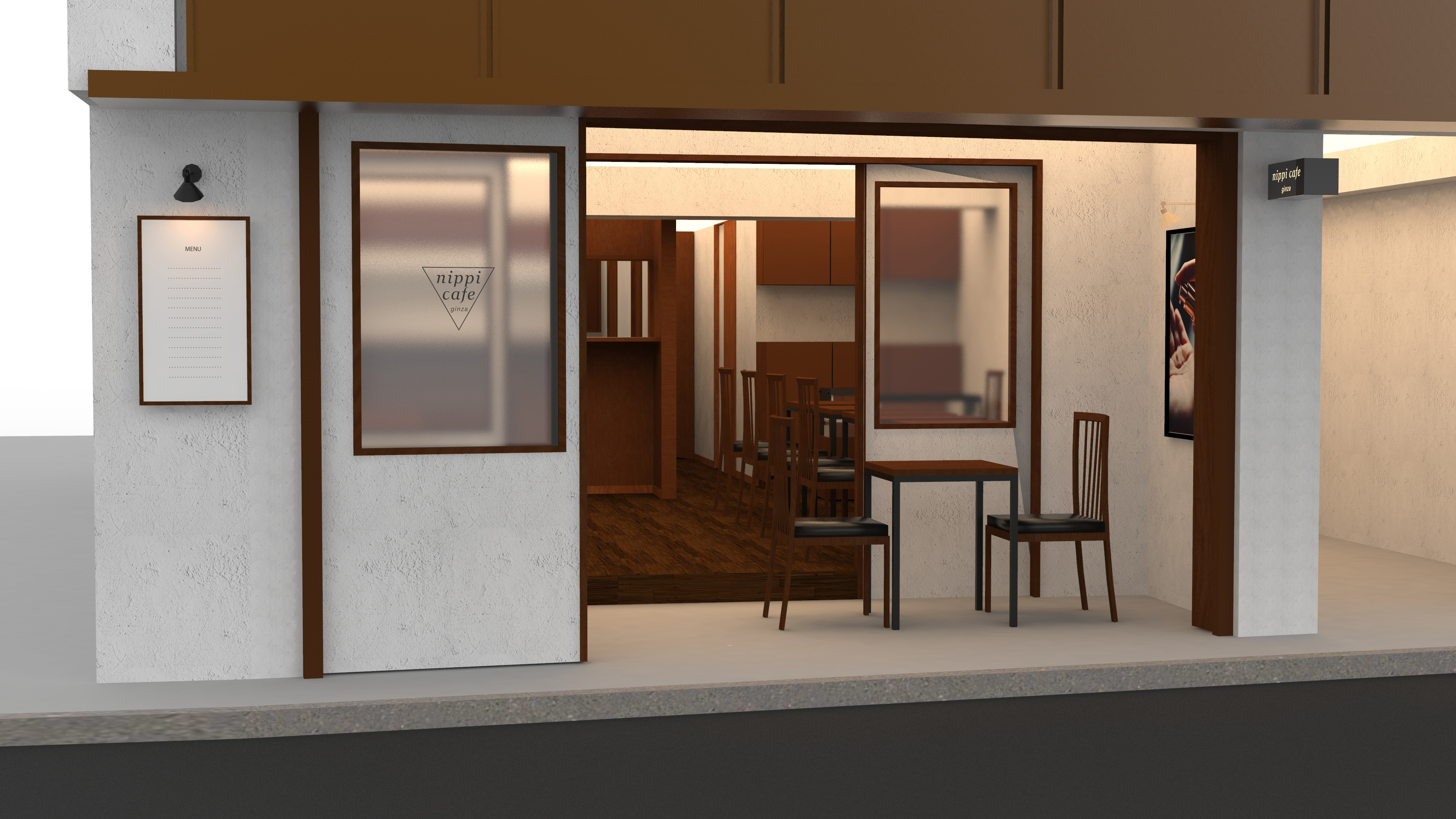 Experience the excitement of "quality living through collagen".
Nippi Collagen Cosmetics Co., Ltd. will open a new store "nippi cafe ginza" in Ginza, Tokyo on March 8, 2021 (Monday).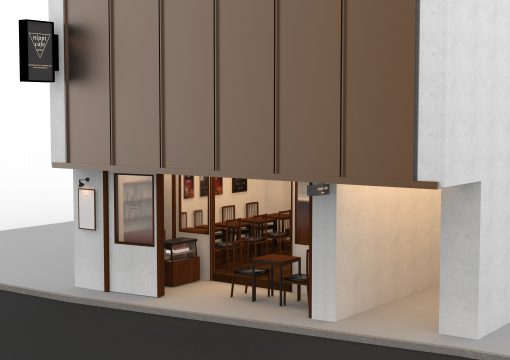 ---
---
A comfortable space with safe and secure quality and a sense of cleanliness.
Nippi Collagen Cosmetics, a group company of Nippi Co., Ltd., a collagen raw material manufacturer that boasts the No. 1 share of collagen raw materials (* 1), and Cafe Wakabado, which is popular among women in their 20s and 40s, have teamed up. We offer an original menu with plenty of collagen.
In addition, we will regularly hold original seminars (instagram live distribution) that stimulate women's inquisitive minds.
Because it is Nippi Collagen cosmetics that are extremely collagen, we would like to identify the material and provide it in a suitable state. The aim is "Japanese quality and hospitality cafe". It is to provide safe and secure quality, to provide hospitality to those who come, and to provide a clean and comfortable space. We would be grateful if you could support us so that you can feel your life richer through collagen.
* 1 No. 1 in domestic sales of collagen peptide in 2019 (according to the Japan Gelatin and Collagen Industry Association)

An original menu full of collagen is available!
The menu contains Nippi Collagen 100, a popular supplement of Nippi Collagen cosmetics, which is tasteless and odorless powdered collagen. We have dishes that make use of seasonal ingredients, desserts such as muffins and scones, one plate lunch such as meat and fish, and dinner. As for drinks, we have prepared coffee, juice, wine and cocktails that women can enjoy. Add a "collagen-rich menu" to your "relaxing time" of the day.
* The menu is currently under development. Details will be announced in mid-February.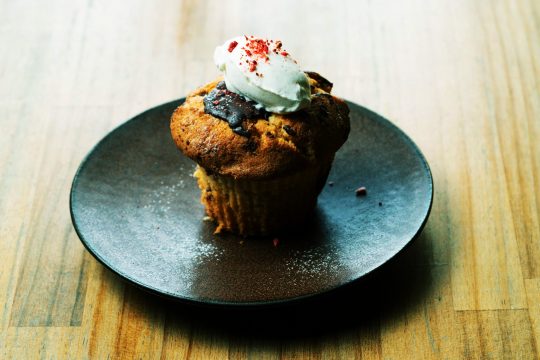 We make people all over the world happy through the highest quality collagen.
We are a long-established collagen raw material manufacturer that has been in business for 114 years, and established "Nippi Collagen Cosmetics" in 1988 as the cosmetics division of Nippi Co., Ltd., which has the largest share in Japan (* 1). With the power of collagen, we are pursuing the unlimited power of collagen every day to support beautiful bare skin and a healthy body. Based on high-quality collagen, we carefully manufacture high-performance collagen cosmetics and dietary supplements.
* 1 No. 1 in domestic sales of collagen peptide in 2019 (according to the Japan Gelatin and Collagen Industry Association)
Collaboration with the popular "Cafe Wakabado" in Kitasenju
"Nippi cafe ginza" is a collaboration between Nippi Collagen Cosmetics and "Cafe Wakabado". "Cafe Wakabado" is operated by Meiju Co., Ltd. (President: Kazuki Shimakawa, Headquarters: Adachi-ku, Tokyo). Pearl Pearl was founded in 1997 in the same area of Senju as Nippi Collagen Cosmetics, and has been loved by many people gathering in downtown since then. The popular store "Cafe Wakabado" in the back alley of Kitasenju, which opened in 2004, runs "Kanmido" and "BOSSA BURGER", and is supported by many younger generations.
● Basic information
nippi cafe ginza (Nippi cafe Ginza)
Location: 2-3-18 Ginza, Chuo-ku, Tokyo Ginza Takataka Building 1st floor Phone number: 03-6264-4430 ◇ Scheduled to open from 3/8 (Monday) Business hours: 11: 30-22: 00 (Open all year round)・ However, it is closed during the year-end and New Year holidays)
* Open from 11:30 to 20:00 for the time being Access: Approximately 2 minutes on foot from Tokyo Metro "Ginza 1-chome Station", Approximately 3 minutes on foot from "Ginza Station" Number of seats: 20 seats (16 seats in the store) , Terrace 4 seats)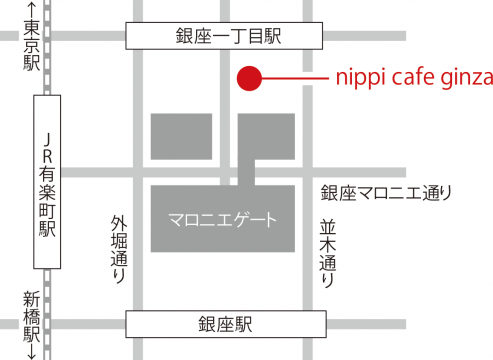 * Nippi Collagen cosmetics products are not sold at this store. If you are looking for one, please visit the official website of Nippi Collagen Cosmetics. (Nippi Collagen Cosmetics Official Website https://www.nip-col.jp )
* At the store, the safety of customers and staff is our top priority. We thoroughly wear masks for customers and staff, and disinfect hands and fingers with alcohol. We will also actively take measures against infectious diseases, such as regularly disinfecting parts that come into contact with hands, such as testers.