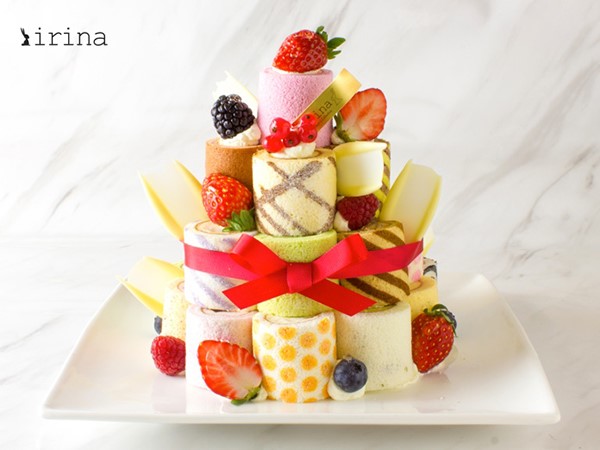 At the event space on the 8th floor of Marui, we will hold a "Cake.jp Store" (charged) through the online cake shopping "Cake.jp".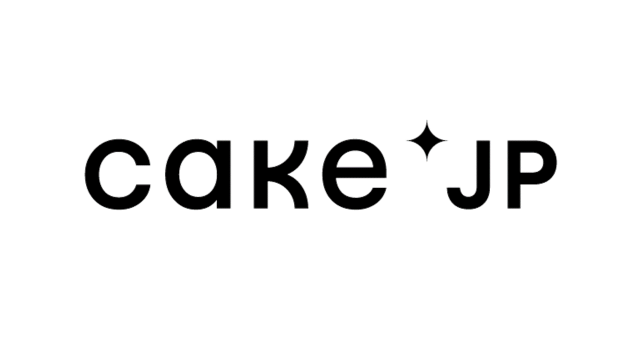 Online cake shopping "Cake.jp" will hold a sweets exhibition & cafe "Cake.jp Store" (charged) for 2 days only on the 8th floor of Yurakucho Marui.
Please take a look at the selection sweets that "Cake.jp" is proud of, where "sweets from famous pastry shops" and "shining sweets" from all over the country are gathered together and can only be seen at online shops. At the attached cafe, we will provide a place of relaxation where you can relax while tasting sweets.
Online cake shopping site: https://cake.jp/
● Event features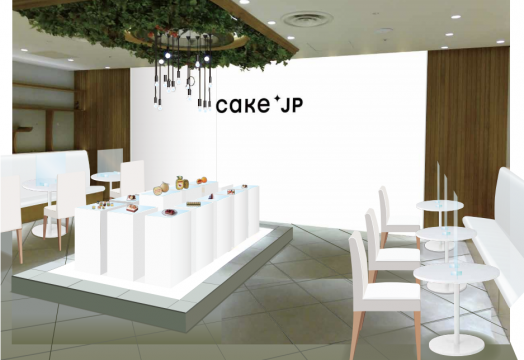 ---
---
<POINT1> "Sweets from famous pastry shops" and "Sweets that shine" are gathered!
We will exhibit "cakes from famous pastry shops" and "shining sweets" carefully selected by "Cake.jp". Please enjoy the popular selection that can only be seen in the online shop in real life.
* Products are not sold in stores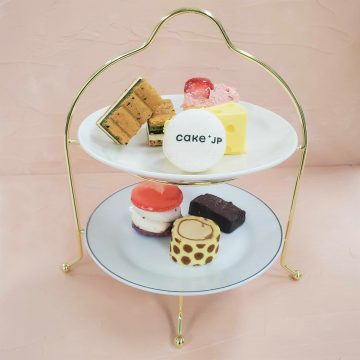 <POINT2> Tasting the cakes that each store is proud of!
You can enjoy cakes from famous pastry shops in a bite-sized afternoon tea set. Not only will you enjoy watching the sweets on display, but you will also have a relaxing time while tasting the cake.
* The type of cake will be an entrusted set on the day * One set will be provided per person * Food and drink charges are included in the participation fee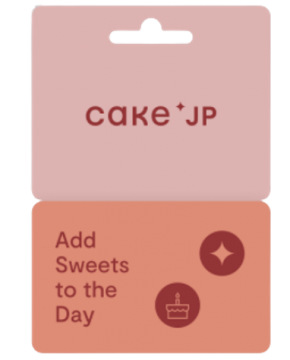 <POINT3> We will give you a limited coupon for 2,000 yen!
Customers who come to the store on the day and register as a member of "Cake.jp" on the spot will receive a limited coupon of 2,000 yen that can be used for online shopping of "Cake.jp". Find your favorite sweets and enjoy them at home time anniversaries and parties.
● Introducing an example of exhibited products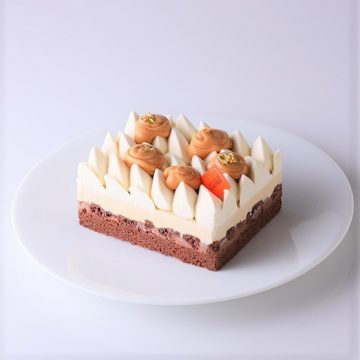 <Arnaud Larher Paris>
-The rich taste of vanilla and blonde chocolate produced by a famous store in Paris- Arnaud Larher has 3 stores in Desire Paris, 1 store in Greece, and 1 store in Hiroo, Tokyo.
The combination of vanilla and blonde chocolate cream, salty and crunchy Diaman chocolate, and rich bitter cholate cream is an exquisite gem.
https://cake.jp/item/3389251/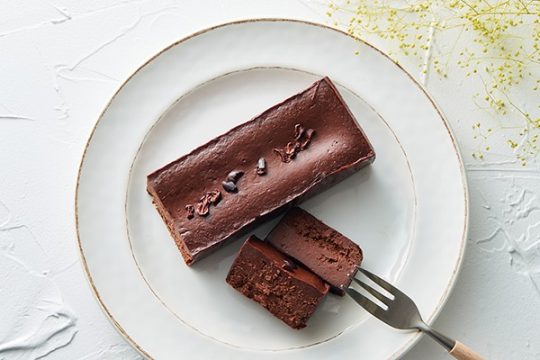 <Sincere>
Sincere, the Michelin Guide one-star restaurant "Sincere" has won a star at "Michelin Guide Tokyo 2019" just two years after the opening of the Amazon cacao chocolate terrine. French "Sincere" on the north approach. As a restaurant that is difficult to make reservations, Chocolat Terrine, which is handled by a well-known restaurant that no one knows its name, is a gem that is made from the direct import of cacao. You can enjoy various tastes depending on the temperature when you eat.
https://cake.jp/item/3387489/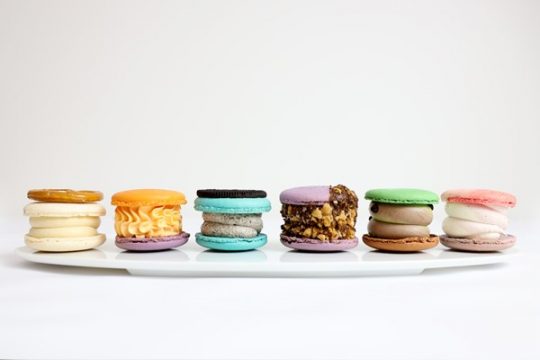 <MACA PRESSO>
MACA PRESSO
A classic Tunkaron of brilliant sweets that is popular as a colorful and slightly luxurious sweet!
It is a popular dessert that has been featured in the media with its gorgeous visuals.
Please enjoy the crispy and moist texture with the fresh and not too sweet butter cream and the unique recipe of "MACA PRESSO".
https://cake.jp/item/3391356/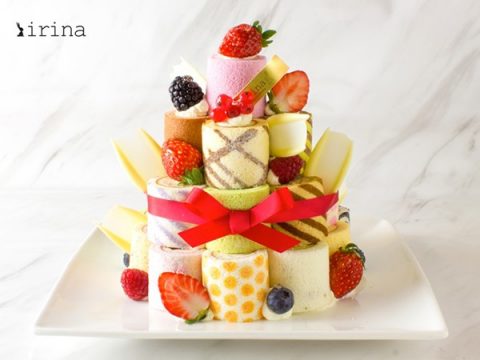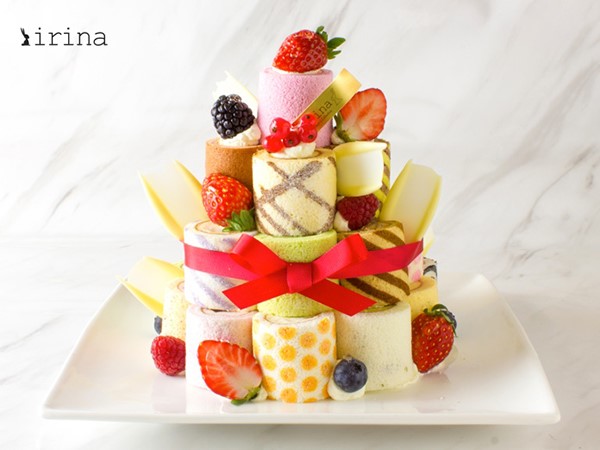 <Irina roll cake>
Roll cake tower kit The colorful and cute roll cake tower is sure to look great!
The sweets of irina are made by the pastry chef every day at our own factory. The colorful roll cake with elegant cream and fluffy dough with reduced sweetness is a cute mini size of about 4 cm that seems to be eaten in one bite.
https://cake.jp/item/3387215/
* Various images are images
[Message from "Cake.jp"]
At Corona, "Cake.jp" wants to make customers happy with the power of sweets. Through the opening of this store, we will convey the deliciousness and charm of frozen cakes to our customers and provide them with an opportunity to enjoy sweets at home. In addition, we would like to listen to the voices of our customers, which we cannot usually hear, which will lead to future service growth.
● Countermeasures against new Coronawis infectious diseases ・ Temperature measurement of visitors ・ Thorough disinfection of alcohol before entering the store and before tasting ・ Ensuring sufficient social distance We are working on countermeasures in consideration of the health and safety of customers and employees. ..
● Outline of the event [Place]
Yurakucho Marui 8F Event Space [Date]
February 27th (Sat) and 28th (Sun)
11: 10-19: 00 (until 18:00 on the 27th) 1 hour each time [Participation fee]
2,200 yen (tax included)
* Afternoon tea set with 1 set per person * With a limited coupon of 2,000 yen that can be used for online shopping of "Cake.jp"
[Reservation site]
https://cake.jp/event/oi/
▼ Yurakucho Marui
https://www.0101.co.jp/086/
* Business hours are subject to change. Please check the above HP for the latest information
▼ Marui
https://www.0101.co.jp/