BOYS AND MEN, lol, BiSH, BiS, EMPiRE … and other gorgeous casts that embody "Entertainment Japan" will be gathered to hold an event where sportsmanship and music resonate!
★ EJ = "Entertainment Japan". It plays a role in disseminating Japanese entertainment to the world, and also has the desire to be a landmark event where overseas people can enjoy Japanese entertainment.
Dates: July 10th (Sat) and 11th (Sun), 2021
Venue: Hibiya Open Air Concert Hall
[Purpose of planning]
An event where sportsmanship and music resonate!
Immediately before the Tokyo Olympics and Paralympics, we will send ale to athletes around the world who "follow their dreams" across generations and nationalities! A festival-style LIVE event with the theme of resonance between music and sportsmanship, which connects the hearts with the power of music.
---
---
A cast that embodies "Entertainment Japan"!
This time, gorgeous artists who blow away the feeling of obstruction that covers the world gather at the Hibiya Open Air Concert Hall, which is also the main stage of Japanese music! This is from TOKYO! We will deliver an energetic performance called "Entertainment Japan (EJ)" for two days!
◆◆ Schedule / Appearance ◆◆◆◆
Saturday, July 10, 2021 BOYS AND MEN, lol and others
Sunday, July 11, 2021 BiSH, BiS, EMPiRE

On Saturday, July 10th, the main act will be lol, a mixed-sex dance vocal group, and BOYS AND MEN, the 10th anniversary of their debut. Boys and Men will board from their hometown of Nagoya and perform a performance called "Entertainment Japan".
* Other artists will be announced as soon as they are decided.
* This performance is scheduled to be distributed online, and details will be announced on the official website at a later date.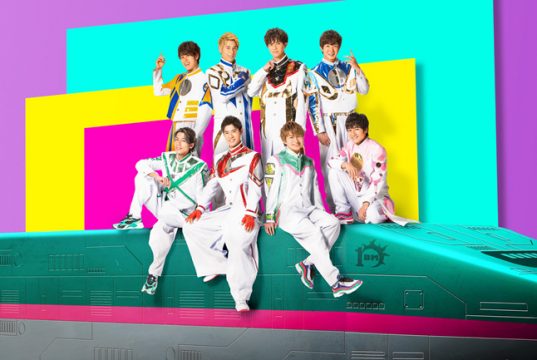 BOYS AND MEN
Known as Boys and Men. In 2010, a 9-member entertainment group consisting of members from and living in the Tokai area. Currently, he has many regular TV and radio programs mainly in the Tokai area, and is active in various fields such as dramas, movies, and variety show appearances as a solo artist. In 2015, 10,000 people performed live at the Japan Gaishi Hall in Aichi Prefecture. Received the 58th "Shining! Japan Record Award" New Artist Award. In 2017, he held a solo live at Nippon Budokan. In January 2019, he will hold a solo live at Nagoya Dome, which will be very popular. The theme song "New Challenger" for the TV anime "Shinkansen Henkei Robo Shinkalion Z" will be released on July 28th!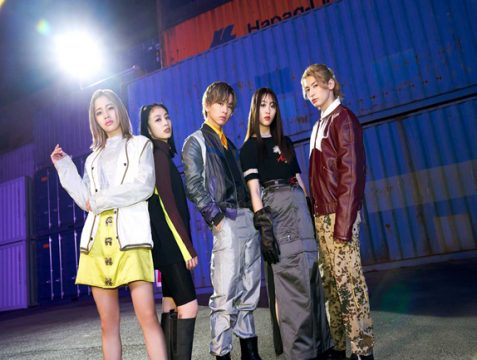 lol-El Oel-
A mixed dance and vocal group with the concept of "laugh out loud" and "smile". Members are Yusuke Sato, Naoto Komiyama, hibiki, honoka, and moca. Everyone is in charge of dance and vocals. The popularity is rising rapidly, especially among young people in their teens and 20s. Even before his debut, he won first place in the iTunes album overall ranking. In 2015, he won the "57th Shining! Japan Record Award for New Artist". On August 12, 2020, he released the 11th single "work it out" of Def Tech's Micro-produced song, and won the 1st place on the LINE MUSIC SONG TOP 100 weekly chart.

The performance on July 11th (Sun) is "WACK" Special DAY, to which a group of women who develop innovative activities in live performances and media belong. Three groups of "punk band without musical instruments" BiSH, BiS, and EMPiRE have appeared, and they will give a yell to the world sports festival with their unique performance that truly embodies "Entertainment Japan (EJ)".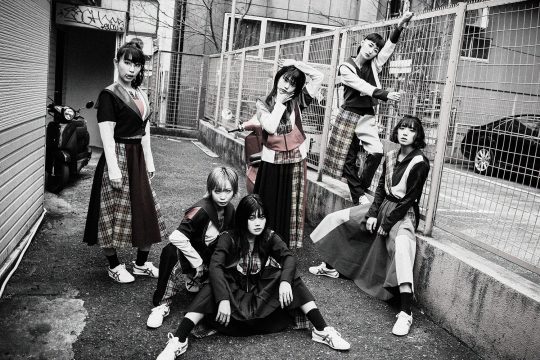 BiSH
"Punk band without musical instruments" consisting of Aina the End, Momoko Gumi Company, Sentochihiro Chicchi, Hashiyasume Atsuko, Lingling, and Auni D. Formed in March 2015, major view from avex trax in May 2016. One-man live concerts are held at large arenas such as Yokohama Arena, Makuhari Messe Exhibition Hall, and Osaka Castle Hall from live houses nationwide. The first best album "FOR LiVE -BiSH BEST-" and the major 3.5th album "LETTERS", which donate all the proceeds to live houses nationwide, won the first place on the album chart in a row. In 2021, a super-luxury band tour "BiSH'S 5G are MAKiNG LOVE TOUR" with all 12 groups starting from May 14th, and the first arena performance "BiSH SPARKS" This is not BiSH "in Nagoya on May 25th. except BiSH "EPiSODE4" will be held.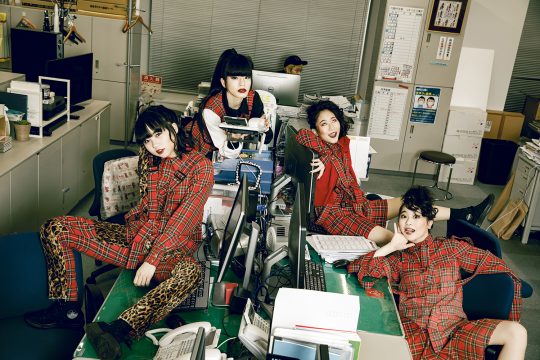 BiS
Abbreviation for "Brand-new idol Society" in English / "New idol study group" in Japanese. Formed a group in 2010, and liven up the world with wild promotions such as naked PV. Abandoned the target "Nippon Budokan" one-man due to various reasons, and disbanded at Yokohama Arena in 2014. After that, although it was reunited, it was disbanded for the second time on May 11, 2019. The 3rd BiS audition was held, and the 3rd BiS activity, which consisted only of "amateurs" who had no musical activity experience, started. While experiencing the radical projects of BiS tradition such as "24-hour live", he released two full albums and one single, which has a big impact on the music industry. The muddy but emotional activities are being developed, and the momentum is accelerating. The continuation of the dream of "Nippon Budokan" will be entrusted to the 3rd term BiS.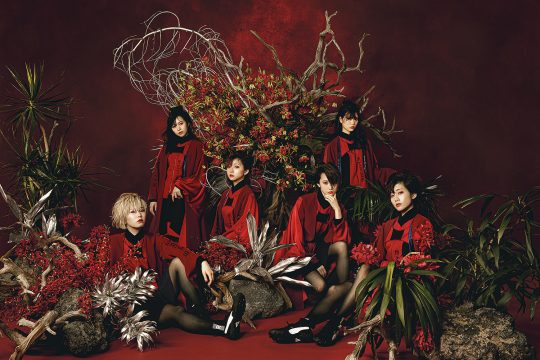 EMPiRE
A joint project by WACK and avex consisting of YU-Ki EMPiRE, MAYU EMPiRE, MiDORiKO EMPiRE, MAHO EMPiRE, MiKiNA EMPiRE, and NOW EMPiRE. In April 2018, he made his debut with the release of his 1st album "THE EMPiRE STRiKES START !!" on cassette tape. It features a sound that fuses dance music and emotion, a live performance with intense dance performance and a sense of unity. "EMPiRE BREAKS THROUGH the LiMiT LiVE" was held at Tokyo International Forum Hall A on January 4, 2021, and the video work of the performance was released on April 7. From April 4th, a one-man tour "EMPiRE ULTRA ViBES TOUR" will be held at 7 locations and 12 performances nationwide. Also, on May 12th, both A-side singles "HON-NO / IZA !!" will be released.
[Performance outline]
Performance name: EJ MUSIC DAYS 2021 in Hibiya Noon-To those who pursue dreams-
Dates: Saturday, July 10th and Sunday, July 11th, 2021
Venue: Hibiya Open Air Concert Hall (1-5 Hibiya Park, Chiyoda-ku, Tokyo)
Official site: https://ejmd2021.com
Organizer: KADOKAWA
Produced by: Goodyear / Surprising Eventer: Kyodo Tokyo
[Ticket information]
・ Price: 8,300 yen (tax included)
* Reserved seats * Up to 2 tickets per performance per person can be purchased * Preschool children cannot enter * If you would like a wheelchair seat, please contact Kyodo Tokyo.
* When applying, please read the "Request for Purchase" posted on the official website and agree to the precautions for infectious disease control.
The performance on the 10th is scheduled to be distributed online, and will be announced at a later date as soon as the details are confirmed.
・ Release schedule
May 6th (Thursday) noon 1st information lifted
May 20th (Thursday) noon Ticket Pia Advance ⇒ Ticket purchase URL: https://w.pia.jp/t/ejmusicdays21-t/
(P code: 196-346)
* General sales are scheduled for mid-June
・ Ticket inquiries Kyodo Tokyo 0570-550-799
* Weekdays 11: 00-18: 00, Saturdays, Sundays, and holidays 10: 00-18: 00