Untitled (Lips) 2019 © ︎ Daido Moriyama Photo Foundation, Courtesy of Akio Nagasawa Gallery
Ginza Tsutaya Bookstore (Chuo-ku, Tokyo) will hold a solo exhibition "THE FOSSILIZATION of LIGHT" by Daido Moriyama at the central event space GINZA ATRIUM from June 19th (May) to June 30th (Sun), 2021. We will hold it.
At Ginza Tsutaya Bookstore, we are holding a solo exhibition of artist Moriyama Daido.
Born in Osaka in 1938, Morisuke studied under photographers Takeji Iwamiya and Eikoh Hosoe before becoming independent as a cameraman in 1964. High-contrast photographs, which are the forerunner of avant-garde photographic expression and have a large difference in color tone between black and white, and photographs in which the outline of the subject is blurred or rough are called "Are Bure Bokeh". It had an impact on the world.
This is the second large-scale exhibition of Moriyama's works at Ginza Tsutaya Bookstore, following last year's "DAIDO MORIYAMA COLLECTION". In this exhibition, we will select and showcase silkscreen works with popular motifs among Moriyama's works. Moriyama is known as a photographer, but he has been working on silkscreen production for a long time, and says that Andy Warhol has a great influence on him.
This time, we hope that both those who are new to the work and those who are already fans will have the opportunity to feel what Moriyama is trying to convey through the subject cut out by the camera.
---
---
Special page | https://store.tsite.jp/ginza/blog/art/20377-1107530602.html
・ Statement by the artist
My silkscreen production attempts date back to 1969. It all started with copying the Christmas card used by the US Embassy in Japan and replacing it with a silkscreen work. I think this was largely influenced by Andy Warhol. When I first encountered Warhol's work, I was strongly aware of the potential of photography.
I may be generally known as a photographer, but I hold an exhibition on silkscreen before the exhibition on gelatin silver prints. In 1976, the full-scale Harley-Davidson was exhibited as a huge silkscreen canvas, and since then, silkscreen works have always been exhibited in large exhibitions both in Japan and overseas. At the exhibition held at the Tokyo Metropolitan Museum of Photography last year, one-third of the total was installations with large silk screens.
The reason why I like silkscreen is that I feel that the image taken by the camera is fixed on the canvas and becomes an object called "fossil of time". Various factors, such as the materiality and violence of ink, and the process of being abstracted through silkscreen printing, bring about its effects.
For me, gelatin silver and silk screen are no different techniques for expressing an image. Each technique has different characteristics and is used as a means to maximize the effect of the image from time to time. Of course, the contrast and color tone are adjusted by taking advantage of the characteristics of silk screen. Silkscreen gives you more freedom in choosing sizes and ink colors, which makes your work more multicolored and larger.
For this exhibition, we chose mainly fashion and women-conscious motifs such as "lips" and "tights" in consideration of the location of Ginza. We hope that you will enjoy the glossy sensuality of the ink, the rising scent, and the image of the object.
Daido Moriyama
・Artist profile
Moriyama Daido
Born in Osaka in 1938. After working as an assistant for photographer Takeji Iwamiya and Eikoh Hosoe, he became independent in 1964. He continued to publish his works in photo magazines and received the Japan Photo Critics Association New Face Award at the "Japan Theater" in 1967. In 1968-70, he participated in the photo douujinshi "Provoke", and his high-contrast and coarse-grained screen style was described as "Are Bure Bokeh" and shocked the photographic world.
He has received high acclaim worldwide, including holding solo exhibitions at the Metropolitan Museum of Art in New York and the Cartier Foundation for Contemporary Art in Paris. First award. In 2012, a two-person exhibition "William Klein + Daido Moriyama" with William Klein was held at Tate Modern in London, and the competition between the two swept the world. 2016 Held the second solo exhibition "DAIDO TOKYO" at the Cartier Foundation for Contemporary Art, Paris. In 2018, the French government awarded the Order of Arts and Culture "Chevalier". Received the Hasselblad Foundation International Photo Award in 2019. Received the 2020 Asahi Prize.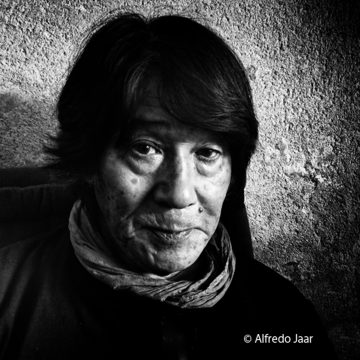 ・ About the sale of works
It will be sold in stores and online stores.
Over-the-counter | June 19th (May) -Sales
Online store (OIL by art book) | June 19th (May) noon-sale
Online store URL | https://oil.bijutsutecho.com/gallery/730
* The invitation-only preview scheduled for June 18th (Monday) will also be on sale.
・ Exhibition details
Daido Mori "THE FOSSILIZATION of LIGHT"
Session | June 19, 2021 (May) -6 June 30 (Sun) * The session is subject to change.
Venue | Ginza Tsutaya Bookstore GINZA ATRIUM (Event Space)
Entrance | Free
Organizer | Ginza Tsutaya Bookstore
Inquiries | 03-3575-7755 (during business hours) /info.ginza@ccc.co.jp
* Please check the store website for business hours.
Special page | https://store.tsite.jp/ginza/blog/art/20377-1107530602.html
* If there is a change in the content of the leave request from the national or local government in the future, the period of this exhibition may change accordingly. Please note that any changes will be announced on the Ginza Tsutaya Bookstore website, official SNS, etc.
・Store information
Ginza Tsutaya Bookstore
We propose "living with art" by connecting art, Japan and living through books.
Address: 6-10-1, Ginza, Chuo-ku, Tokyo 104-0061 GINZA SIX 6F
Phone number: 03-3575-7755
Business hours: Please check the store homepage.
Homepage: https://store.tsite.jp/ginza/
Facebook: https://www.facebook.com/GINZA.TSUTAYABOOKS/?ref=bookmarks
Twitter: https://twitter.com/GINZA_TSUTAYA
Instagram:https://www.instagram.com/ginza_tsutayabooks/
・ CCC Art Lab
CCC Art Lab is a team that proposes lifestyles related to art within the planning company Culture Convenience Club Co., Ltd. Our goal is to "propose a life with art." I want to make art closer to me, make someone's life happier, and contribute to the creation of a better society. In addition, based on the knowledge cultivated through many years of business experience such as store planning, art media, product development and event production, we will make planning proposals with an approach that only we can do.