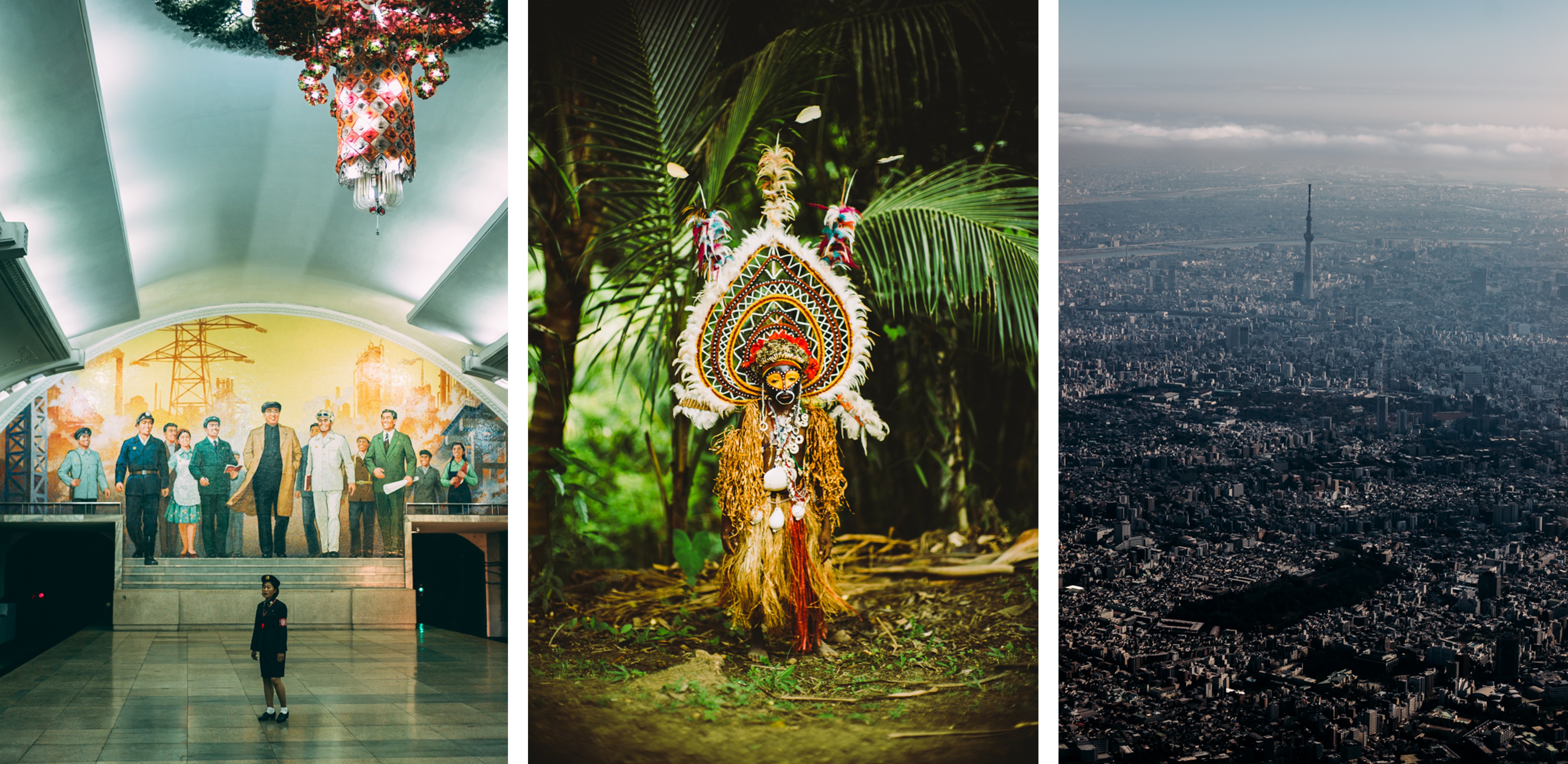 © Kenji Sato
Photographer Kenji Sato will hold a photo exhibition with the theme of "the world" at Leica Gallery Tokyo and Leica GINZA SIX from August 26, 2021 and at Leica Gallery Kyoto from August 28. During the period, we are planning to release the latest photobook in advance.
This exhibition "World MICROCOSM ", which will be held simultaneously at three venues , is divided into categories such as "#places ", " #people ", and " #landscapes ", and Kenji Sato has taken many photographs around the world for over 20 years. You can see a total of 42 works carefully selected from the excellent works of.
https://bit.ly/x51_MICROCOSM
---
---
The subtitle of Leica Gallery Tokyo is " #places ".
We will exhibit 14 works focusing on various places and man-made objects.
Leica Gallery Kyoto is " #people ".
Fifteen works that capture people living all over the world will be gathered together.
And Leica GINZA SIX is " #landscapes ".
You can see 13 works that capture the natural scenery from Sato's unique perspective.
■ World MICROCOSM #places
Leica Gallery Tokyo (Leica Ginza store 2F)
Address 6-4-1 Ginza, Chuo-ku, Tokyo Tel. 03-6215-7070
Period Thursday, August 26, 2021 – Wednesday, November 3, 2021
■ World MICROCOSM #people
Leica Gallery Kyoto (Leica Kyoto Store 2F)
Address 570-120, South Gionmachi, Higashiyama-ku, Kyoto Tel. 075-532-0320
Period: Saturday, August 28, 2021 – Wednesday, November 3, 2021
■ World MICROCOSM #landscapes
Leica GINZA SIX
Address 6-10-1, Ginza, Chuo-ku, Tokyo GINZA SIX 5F Tel. 03-6263-9935
Period Thursday, August 26, 2021 – Wednesday, November 3, 2021
Kenji Sato <br /> Graduated from Musashino Art University. Photographer. Photographed all over the world with a wide range of themes from folklore to space. The photobook "Kikikai Heritage" series has become an exceptional bestseller as a photobook. He has appeared in many media such as the TBS TV program "Crazy Journey".
http://instagram.com/x51
Leica Camera Japan
www.leica-camera.co.jp
<Related article>
Take the Shinkansen to GINZA SIX for local "specialties"! -"Saichi" Ohagi, "Enhachi" Ankoro Mochi, Fukuda Bread … etc- "Mono POP-UP STORE" will be opened!
Japanese flagship store "Eataly Ginza store" will open at GINZA SIX on Wednesday, August 25, 2021!
Taiwan's popular confectionery brand "Sunny Hills" opens for the first time in the Ginza area! New store opens in GINZA SIX on July 30
Tabio brand flagship store "Tabio Japan GINZA SIX store" reopened on 6/11 (Friday)