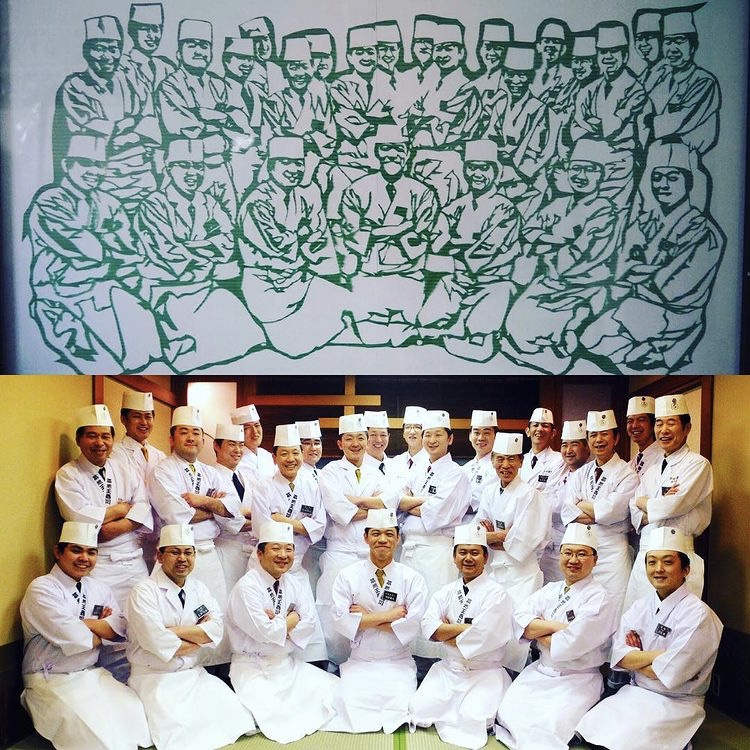 At Tsukiji Tama Sushi, in order to deepen the interest in Edomae sushi, which is a traditional Japanese food culture, at Tsukiji Tama Sushi Ginza 6-chome store from November, "Haran" finished with Itamae kitchen knife technology. We will unveil the "Kiri" work for the first time. It will be open until the end of March.
Inheritance of traditional culture has become a challenge, but it is state of the inheritance also same like food culture. In 2013, "Japanese food" was registered as a UNESCO intangible cultural heritage, and while the country is trying to promote "food culture", food culture is affected by depopulation of rural areas, changes in lifestyle and tastes, and the influence of corona. Is rapidly changing. Agency for Cultural Affairs Reiwa 2nd year "Survey on the actual situation of Japanese culture, etc."
---
---
( Https://www.bunka.go.jp/tokei_hakusho_shuppan/tokeichosa/syokubunka/index.html )
According to the report, the number of people who "like Japanese food" decreased by more than 20% from 65.8% (1998) to 45.3% (2020), and their preference for Japanese food is declining.
Therefore, this time, in order to create an opportunity for people to know about Edomae sushi, which is a traditional food culture, from the aspect of craftsmanship, we will unveil a "Haran-kiri" work with elaborate kitchen knife technology at the Ginza 6-chome store for the first time. I made it.
The plastic balun is familiar to separate sushi, but the etymology of balun is the plant "Haran". Aspidistra elati has a bactericidal effect, but by cutting and decorating it, it has the effect of making sushi look colorful, and its kitchen knife technology is a showcase for the skill of the chef. In-house, we are making various efforts to improve the technical capabilities of Itamae, and one of them is the leaf orchid cutting contest, which has been held for more than 40 years, and the excellent works there will be exhibited this time. High concentration and continuity are required for production, and there are works that have been produced over many months, but each work contains the passion of craftsmen who want to make better things.
At Tsukiji Tama Sushi, based on the corporate philosophy that "we are serious about the deliciousness of seafood," as a person involved in Edomae sushi, which is a traditional Japanese culture, we are always pleased to provide better products to our customers. We are making efforts to squeeze out ingenuity and wisdom by accumulating improvements with the aim of achieving this. Please take a look at traditional techniques.
~ Outline of the exhibition of Aspidistra elati works ~
◆ Venue:
Tsukiji Tama Sushi Ginza 6-chome Store (Address: 6-9-5 Kosaka Building, 6-9-5 Ginza, Chuo-ku, Tokyo)
◆ Schedule: From November to the end of March 2022 ◆ Exhibition contents 8 pieces of Aspidistra elati