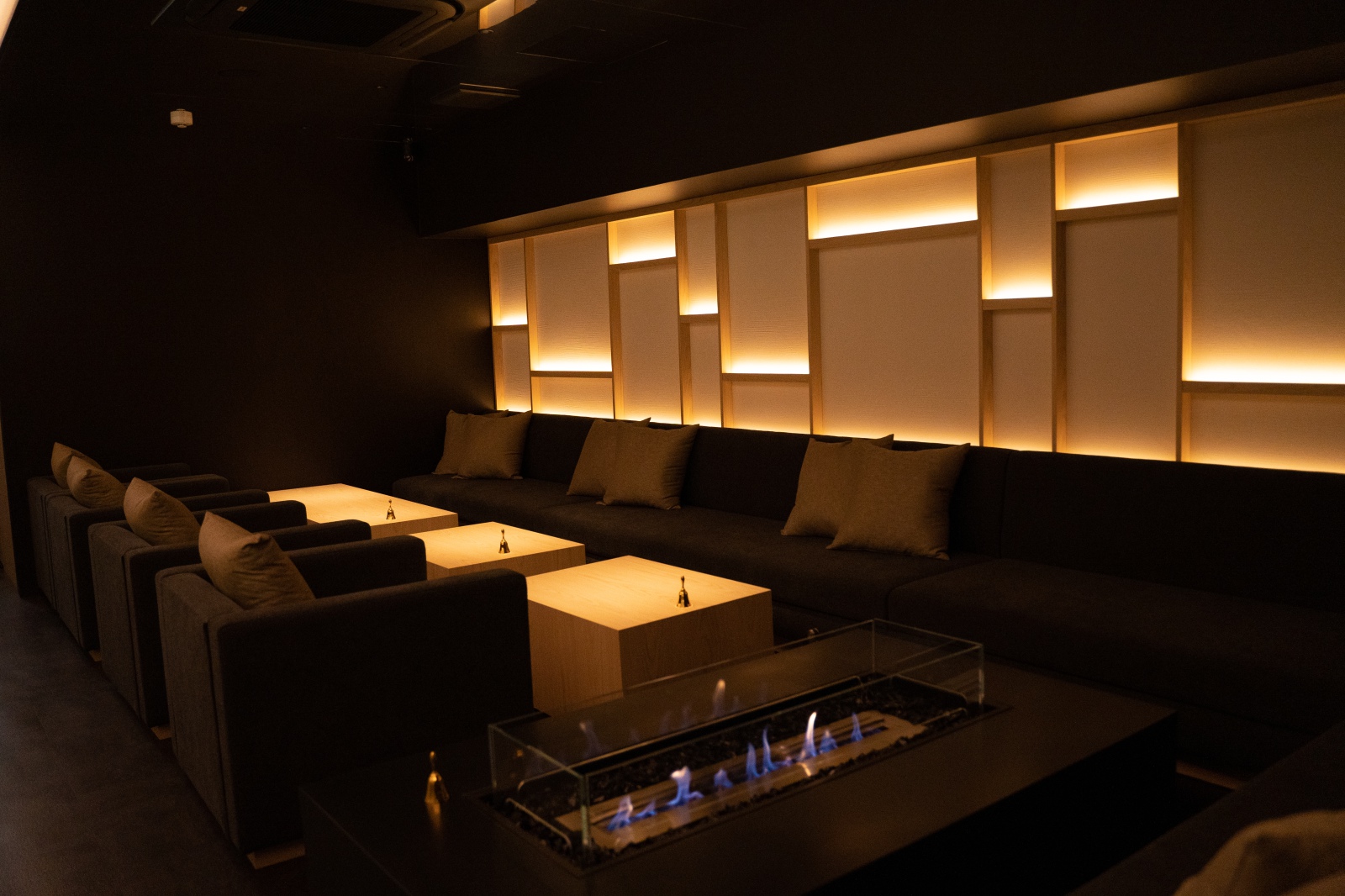 GR2 Co., Ltd. will open Shisha Cafe & Lounge "The Boutique Shimbashi / Ginza Store" on April 13, 2022.
・ The Boutique concept
"High-end relaxation in the hustle and bustle of the city"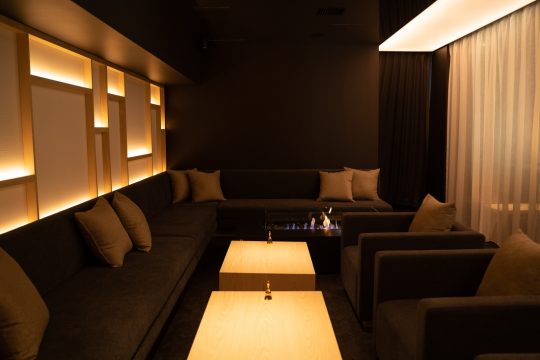 Luxury and coziness as if you were in the lounge of an overseas boutique hotel.
Carefully selected interiors, carefully selected shisha equipment, and numerous flavors.
For dating with loved ones, chatting with friends, and coworking alone.
It can be used in various scenes.
・ Features of The Boutique
・ A space like the lounge of an overseas boutique hotel <br /> The interior is dark with a black base, and is fully equipped with spacious sofa seats to create a luxurious space. It is a cozy space as an "adult hideaway" where you can enjoy extraordinary life.
---
---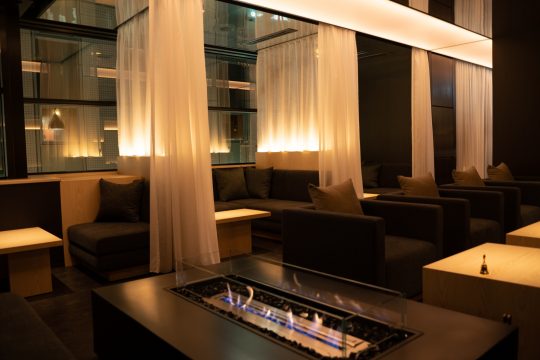 ・ PRIVATE ROOM / VIP ROOM
We have a semi-private room, PRIVATE ROOM, and a semi-private room with a fireplace, VIP ROOM, so you can relax.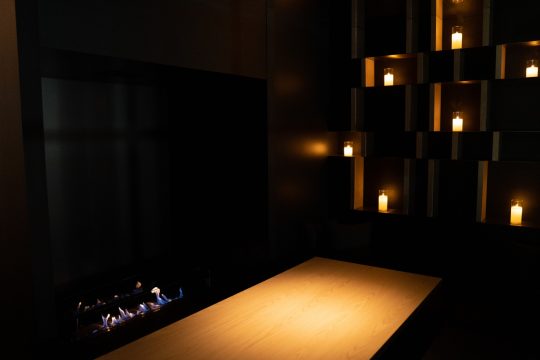 ・ Easy-to-understand menu for beginners <br /> We have about 50 flavors in total. Menus are listed for each type of fruit flavor, spice flavor, etc., making it an easy-to-understand menu table even for beginners. In addition, both non-nicotine and nicotine-containing products are available, so smokers as well as non-smokers can enjoy it.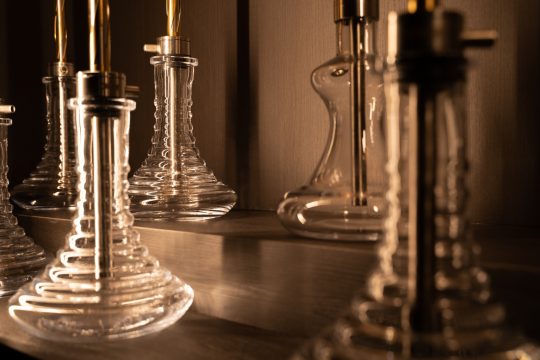 ・ Original cocktail drink developed by The Boutique <br /> We offer the original drink "The Boutique" designed by the diffuser. Shisha enjoys the scent by breathing. Inspired by that, the concept of this drink is "drink the aroma". An original mocktail that combines the mellow scent of roses with the faint sweetness of pomegranate. Enjoy using all five senses.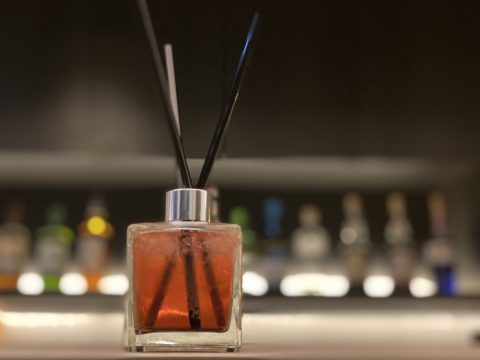 ・ All seats are equipped with outlets and Free Wi-Fi is available <br /> For those who want to work or do a little work, all seats are equipped with outlets and Free Wi-Fi is available. Recommended for those who want to spend a quieter and more relaxing time than a cafe, and who want to work / work while smoking. We also have a coworking plan with 1 shisha, free charge, non-alcoholic all-you-can-drink for 3,300 yen, so please use it.
・ The Boutique staff training <br /> The opening staff has been trained for about 2 months regarding shisha drink making and customer service. Even if you are new to shisha, the staff will explain it carefully so you can use it with confidence.
・ Price (tax included)
System
・ Bottle 2,750 * Price is for one shisha bottle ・ Share Free * You can share bottles without any restrictions on the number of people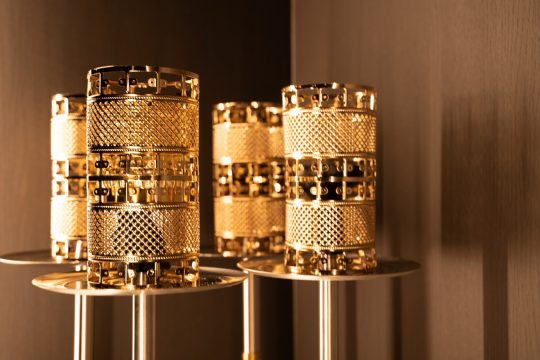 Option
・ Ice hose 440 * Smoke becomes colder and easier to suck ・ Juice bottle 990 * You can enjoy a fruity taste by putting juice in the bottle ・ Alcohol bottle 990 * Put alcohol in the bottle for a gorgeous taste and a feeling of intoxication・ CBD single 990 / double 1,980
* You can add relaxing CBD refined from hemp to shisha. ・ Non-nicotine 550 * You can change to nicotine-free shisha (please consult the staff for flavor).
Coworking Plan 3,300
Only for customers who come to the store by themselves and order shisha from 14:00 to 17:00.
1 shisha, charge free, non-alcoholic all-you-can-drink plan
Drink / Food Menu
Alcohol 770 ~
Non-Alcohol 550 ~
Original Non-Alcohol "The Boutique" 990 ~
Drip Coffee 660 ~
Food Menu 550 ~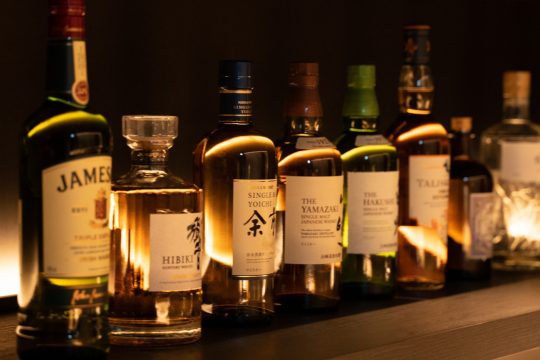 * Remarks ・ If all members of the group use only the cafe / bar, it can be used with an additional charge of +220.
・ One drink order system per person.
・ Food that does not smell can be brought in, and drinks cannot be brought in.
・ Smoking is allowed in all seats.
・ When it is crowded, we have a 2-hour system.
・ If the shisha equipment is damaged, a shisha pipe of ¥ 30,000 and a bow of ¥ 5,000 will be charged.
・ Those who are drunk or sleeping will be asked to leave the store.
·store information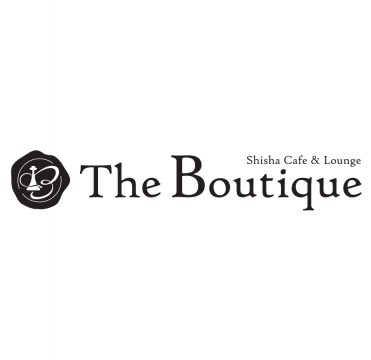 Shisha Cafe & Lounge "The Boutique Shimbashi / Ginza Store"
・ Business hours 14:00 to 29:00 (closed at 23:30 until April 17)
2 hours when crowded ・ Payment method Cash / Credit card / Transportation e-commerce access 3-14-5 Shimbashi, Minato-ku, Tokyo 2 minutes walk from "Shimbashi" station on the 2nd floor of S'TEC3 Building ・ Smoking All seats can be smoked
・ Store site ・ SNS
Official site: https://the-boutique.jp/
Instagram: https://www.instagram.com/shisha_the_boutique/
Twitter: https://twitter.com/shisha_boutique
LINE: https://page.line.me/?accountId=220swlxs
· Company Profile
Trade name: GR2 Co., Ltd.
Representative: Representative Director Hayashi Uchikiba Location: 〒150-0012
1-13-1 Hiroo, Shibuya-ku, Tokyo Fujikikai Hiroo Building 7F / 8F
Established: November 2021
<Past related articles>
Lifestyle shop "Space Is the Place" that proposes "living with records" Grand opening on Saturday, April 2, 2022 at Tokyu Plaza Ginza!
[First store opening] New sensation sweets using sweet potatoes! Freshly made sweets that are carefully handmade. "Ginza Imoyama" Grand Opening in Ginza
Contemporary art excavation gallery "Palpitou" Grand opening in Ginza area on Thursday, March 3