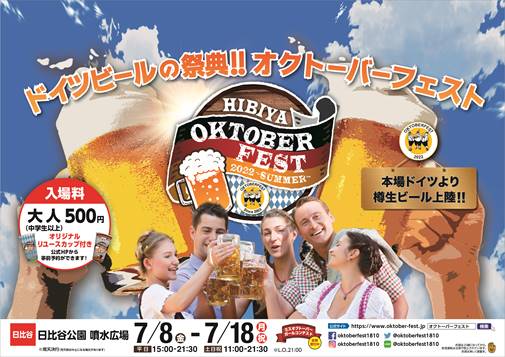 Summer production! Authentic German beer in Tokyo! Hibiya Oktoberfest will be held!
<Outline of implementation>
● Name: Hibiya Oktoberfest 2022 ~ SUMMER ~
● Date and time: July 8th (Friday) to July 18th (Monday / holiday)
Weekdays 15: 00-21: 30 / Saturdays, Sundays, and holidays 11: 00-21: 30
(Last order 21:00 each day / Last admission 20:45)
● Venue: 1 Fountain of Hibiya Park, Chiyoda-ku
● Organizer: Oktoberfest Executive Committee
● Support: German Chamber of Commerce in Japan, German Tourism Bureau, State of Bavaria Representative in Japan, Tokyo
● Cooperation: SKW East Asia, KKday
Oktoberfest is the world's largest beer event held every year in Munich, Germany. Held in mid-September to early October, Munich attracts more than 6 million people from around the world each year.
The executive committee held the first Oktoberfest in Yokohama and Hibiya in 2003 to enjoy such authentic German beer in Japan, and this year marks the 19th year.
Due to the influence of the new corona, the Oktoberfest will be held for the first time in three years, but at Hibiya Park in early summer, we want to deliver food, music and entertainment to everyone while feeling the refreshing breeze and the sun. think.
Nowadays, Oktoberfest is held in each region of the country, but as the originator and the head family, we want more people to experience the deliciousness of German beer and the fun of Oktoberfest. I would like to deepen the cultural exchange between Japan and Germany.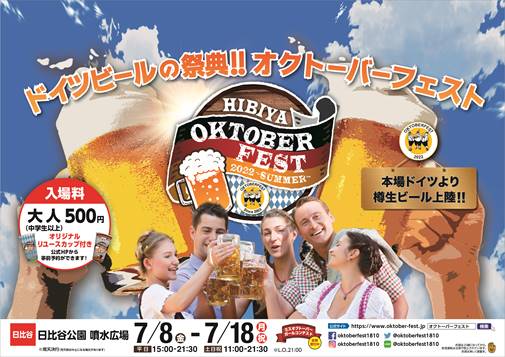 [Official HP] https://oktober-fest.jp
[Official Twitter] https://twitter.com/oktoberfest1810
[Official Facebook] https://www.facebook.com/oktoberfest1810
[Official Instagram] https://www.instagram.com/oktoberfest1810
Prost under the blue sky! (Cheers greeting)
The German beer you drink outside on a sunny day feels much better!
Some people can drink German beer in a huge 3 liter glass!
Since it is a beer event, you may think that it is not related to people who are not good at beer or children,
In fact, not only beer, but also German sausages, mussels, ice vines, pretzels and other attractive meals are available, and it is an event where many women and children gather.
---
---
A large collection of draft beers sent directly from Germany!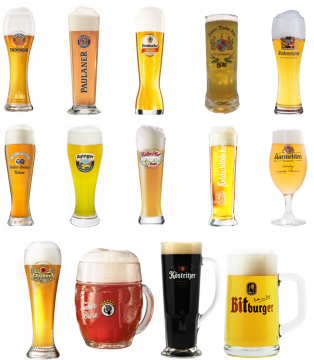 After all, the leading role of Oktoberfest is beer!
Draft beer in barrels sent directly from Germany can only be drunk here!
If you tilt the glass with "Prost", the fun time that you forgot about your daily life will pass ♪
At the event, we have about 80 kinds of beer.
In particular, the beers that debuted at Octova Fest this time are "Tuha," "Bitburger," and "Kestritsa."
Enjoy the refreshing and fruity taste unique to German beer!
There are plenty of cool gumeme that go well with recommended beer in the summer!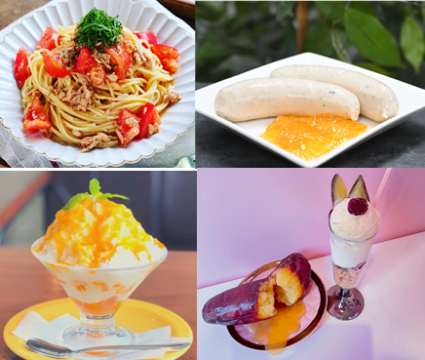 At the event, we have about 80 kinds of beer.
In particular, the beers that debuted at Octova Fest this time are "Tuha," "Bitburger," and "Kestritsa."
Enjoy the refreshing and fruity taste unique to German beer!
Lots of cool gourmet foods that go well with recommended beer in the summer!
Introducing the authentic German pretzel!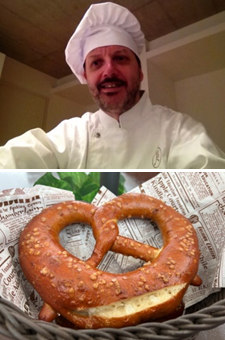 The traditional German sweet bun "pretzel" is also very popular at OKF!
At the Oktoberfest in Germany, pretzels, which are eaten as snacks when drinking beer, are made by German bread maker master craftsman Benjamin Kovalche every morning and delivered to the venue!
We will sell it in a limited quantity every day, so please try it ♪
"Original reuse cup" gift ♪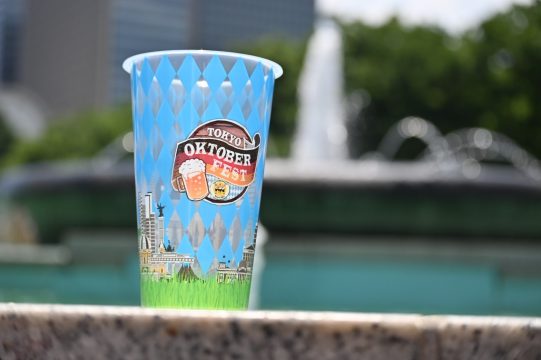 As an admission privilege, we are handing out original reuse cups at the entrance.
You can also take it home as a souvenir after using it in the venue!
If you take a picture in front of the fountain, it will definitely look good on SNS!
Advance reservation tickets for admission will also be on sale from June 17th ♪
We will inform you on the official website ♪
[Click here for Octova Fest HP]
https://www.oktober-fest.jp/
Miss Oktoberfest Girl Contest 2022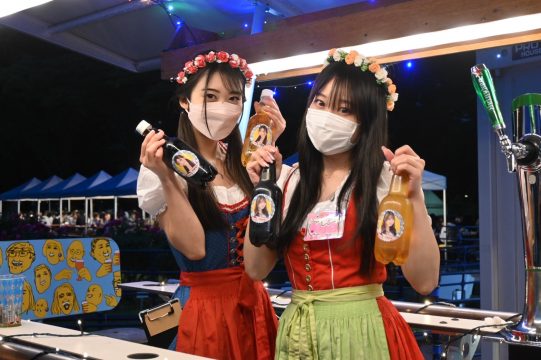 Miss Oktobergirl wearing the German folk costume "Dirndl" will liven up the venue!
10 October girls will sell take-out beer with a photo of their face ♪
The number of purchases will be used as points to compete for the Grand Prix!
Let's enjoy beer while supporting your favorite October girl ♪
You can also vote online, so please check the website ♪
[Click here for the October Girl special site]
https://www.oktober-fest.jp/missokf2022.html
OKF Photo Contest Held!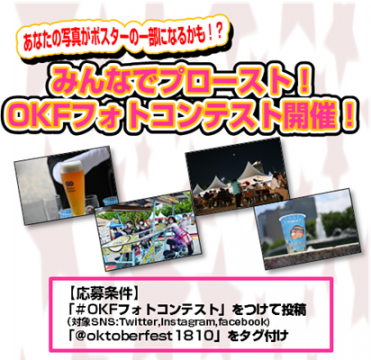 We are looking for photos that convey the charm of Octova Fest, such as "photos of beer that looks delicious" and "photos that you are enjoying at the venue" at the venue of Octova Fest!
What is the best work from the photos posted on SNS?
It will be used as part of next year's posters and leaflets!
Please check the official Instagram for details ♪
Cheers with fun music! Also pay attention to the entertainment that integrates the venue!

THE JUGGLER
By Ryo Owatari and other professional musicians from Do As Infinity
A cover band specializing in Western music from the 70's and 90's. Sing and dance !!
The stage will be shown for 5 days from July 11th (Monday), 12th (Tuesday), 13th (Wednesday), 15th (Thursday) and 16th (Friday).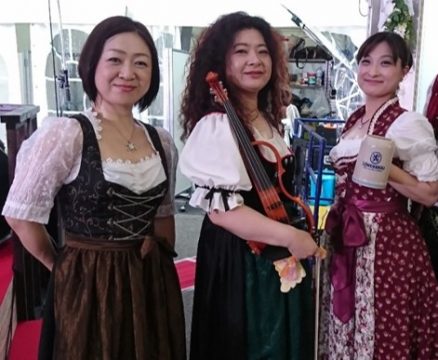 Festival Capelle <br /> With a focus on Yuka Kodate, a leading gypsy violinist in Japan.
Yukino Takekawa (left) on piano and accordion, Yasuko Ohno (right) on vocals
A special unit that welcomed. Cool and fun performances.
Prost show !!
By gorgeous dirndls
OKF original toast show "Prost show !!" that can only be seen here
Enjoy the show by singing, dancing and toasting together!

There are many other entertainments ♪
<Past related articles>
Meat Festival (Nikumatsuri) -Eat and cheer! Tohoku brand beef lineup-held at Hibiya Park!
[Experience Report] Enjoy the illuminations at "Tokyo Christmas Market 2021 in Hibiya Park"! Introducing store openings, miscellaneous goods, and congestion status
"Paella Tapas Festival 2019" will be held at Hibiya Park / Fountain Square for 3 days from April 19th (Friday) to 21st (Sunday)!