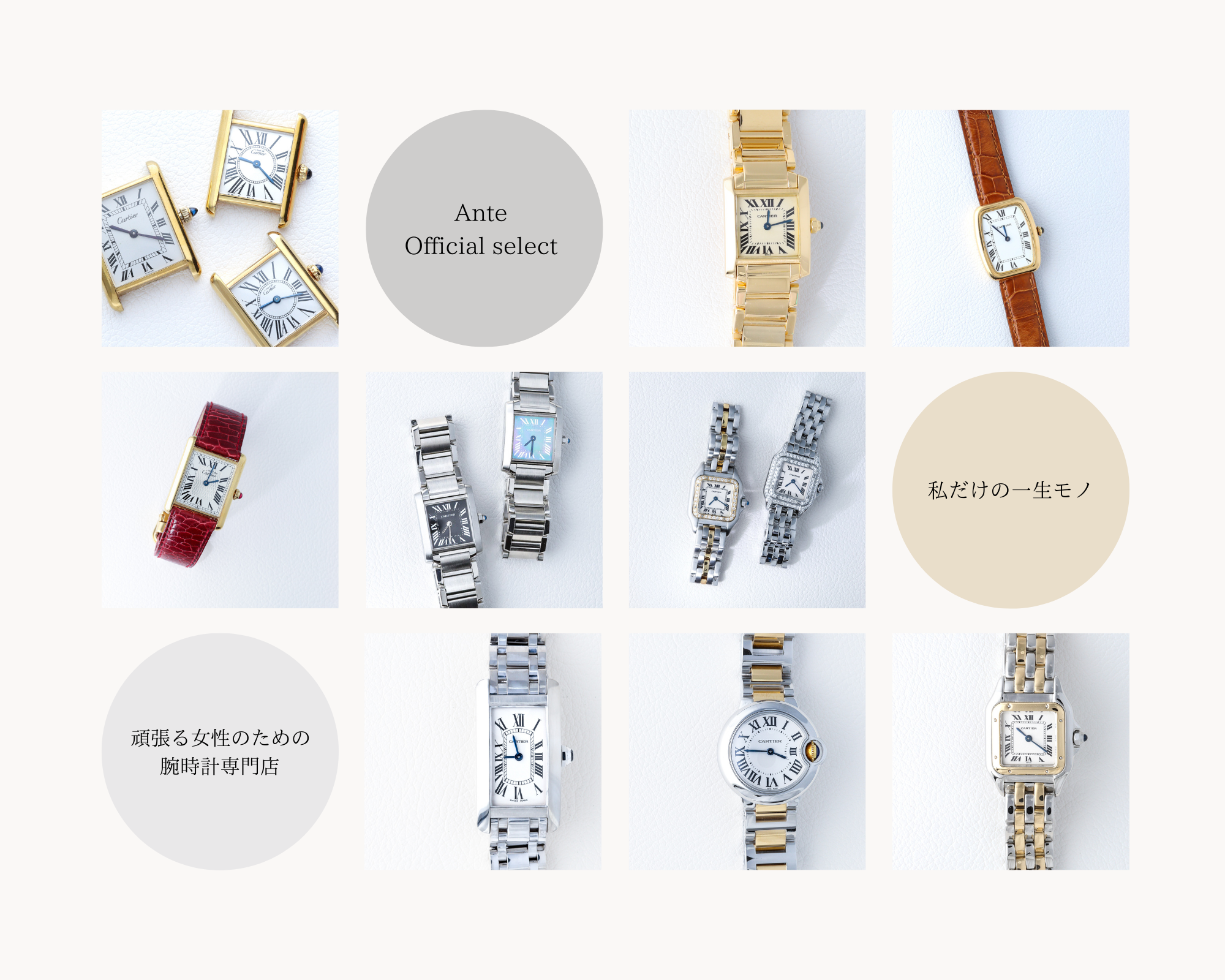 "Ante Official select", which will open only on July 16, 17 and 18, will hold the first event in Tokyo. Limited opening in Ginza centering on vintage Cartier with the concept of "attractive women's arms beautifully"
Luxury wristwatch for women who want to use it for a long time from everyday to special occasions
https://ante.official.ec/#
https://www.instagram.com/anteshop.official/
・ About Ante
---
---
Sophisticated charm new vintage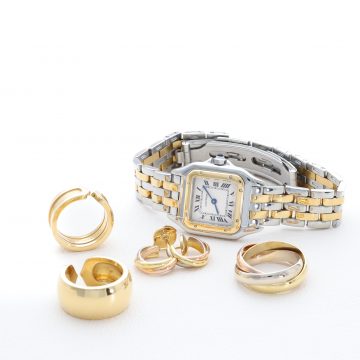 Unlike the traditional vintage image, Ante Official select is a women's watch specialty store that has been re-maintained neatly and is easy to use in trendy fashion and everyday life.
Well-maintained watches are carefully inspected for quality, and the lineup feels the charm of vintage watches that can be enjoyed in a beautiful state.
Proposal of an assortment of products that you can enjoy beauty that is different from the present.
・ About the product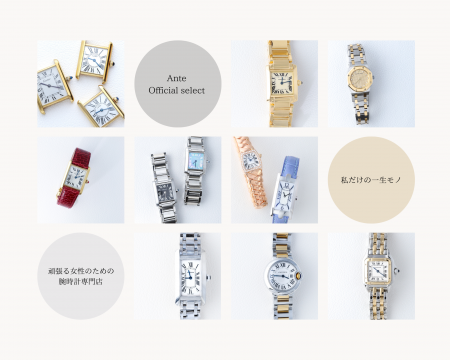 ・ A wristwatch that has been carefully maintained by a professional watch repairer one by one.
・ All disassembled during maintenance, and unpleasant stains peculiar to Vitage have been removed to the corner.
・ The appeal of Ante is that it is beautifully finished, sterilized, and can be used comfortably.
・ All the products on sale are double-inspected by an appraiser, so you can purchase with confidence.
・ About the EXITMELSA Ginza event
It will be open for a limited time from Saturday, July 16th to Monday, July 18th, 2022 on the B1 floor of the commercial facility EXITMELSA, Ginza 5-chome, Chuo-ku, Tokyo.
・ Location: 5-7-10 Ginza, Chuo-ku, Tokyo ・ Business owner: Melsa Co., Ltd. ・ Communication: 2 minutes walk from Exit A2 of Ginza Station, Tokyo Metro
<Past related articles>
[There is a real food report] A new sweets spot is born in Ginza! "GINZA SWEETS MARCH" is the first store in Japan and the first in Tokyo