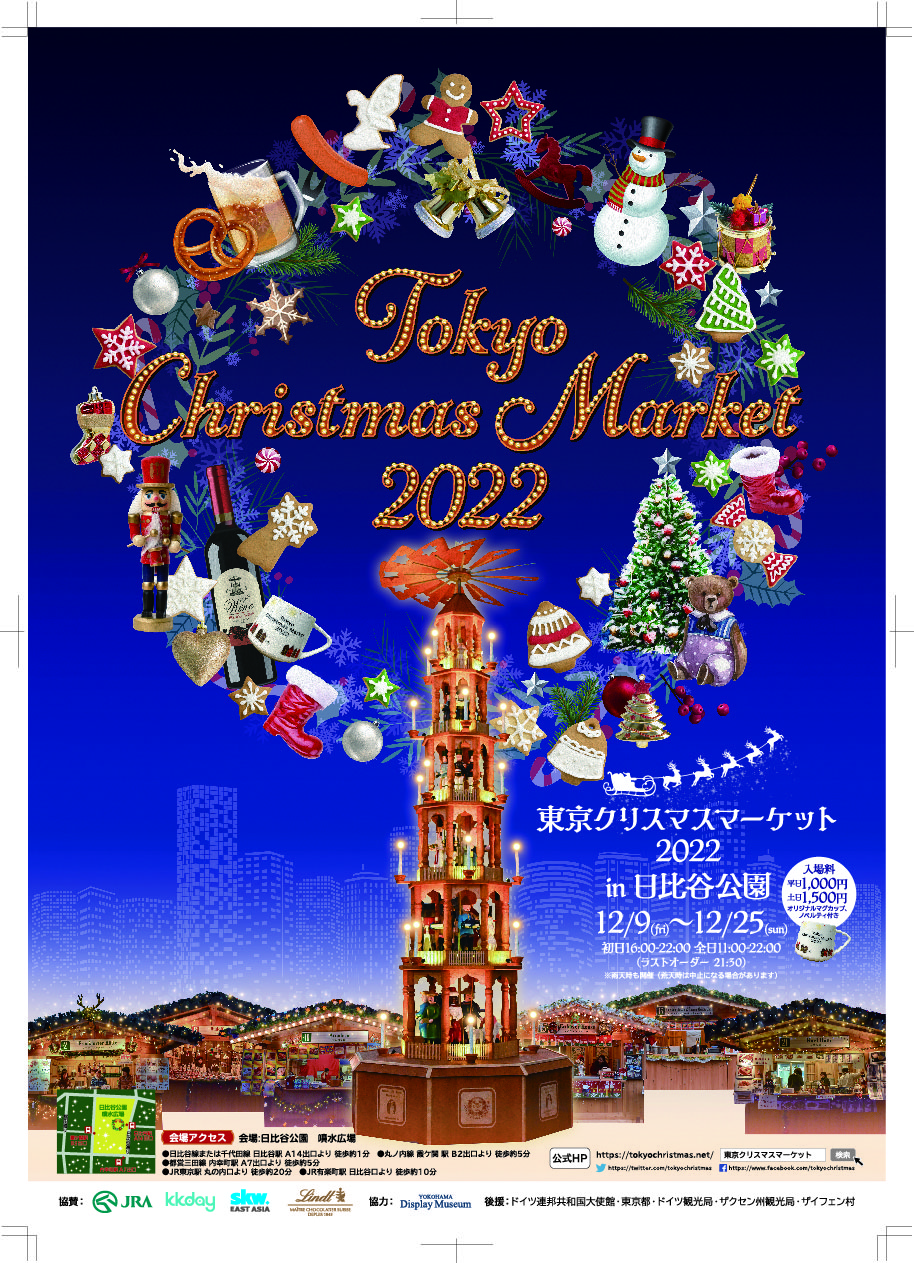 Decided to expand the scale this year!! December 9th (Friday) to 25th (Sunday)
With the Christmas market in Dresden, Germany, the birthplace of the Christmas market as a motif, this year marks the 8th time since it was first held at Hibiya Park in 2015.
Last year, more than 150,000 people visited the event, and grocery stores and restaurants sold out one after another!
This year, the size and number of stores will be expanded, and it will be held at Hibiya Park for 17 days from December 9th (Friday) to 25th (Sunday).
A total of 37 stores will be lined up, and there will be live performances by artists and street performances, so you can experience the Christmas market as if you were in Europe.
<Implementation overview>
Name: Tokyo Christmas Market 2022 in Hibiya Park Date: December 9th (Friday) to 25th (Sunday), 2022
First day only 16:00-22:00 (L.O21:30) All day 11:00-22:00 (L.O21:30)
Admission fee: Adults = 1,000 yen on weekdays, 1,500 yen on weekends (with original mug cup novelty)
Child (elementary school student) = 500 yen, 5 years old and under free Venue: Hibiya Park, Fountain Square, Nirenoki Square
Organizer: Tokyo Christmas Market Executive Committee Support: Embassy of the Federal Republic of Germany in Japan / German Chamber of Commerce in Japan / State of Bavaria / State of Saxony Tourism / Seiffen Village / Tokyo Metropolitan Government / German Tourism Board / Chiyoda Ward / Chiyoda Ward Tourism Association Sponsor: SKW East Asia / LINDT & SPRUNGLI JAPAN Co., Ltd. / Yokohama Display Museum
BAT JAPAN / Japan Hutte Association / JRA Japan Racing Association
Advance reservation ticket sales: KKday Japan Co., Ltd.
Official website: Tokyo Christmas Market 2022 (tokyochristmas.net) https://tokyochristmas.net/
There are only two Christmas pyramids in the world, one in Dresden and one in Tokyo, which are 14m high and made in Seiffen, the village of the Nutcracker !
The World 's Largest Christmas Pyramid Made by Genuine German Craftsmen <br /> The symbolic existence in the center of the venue is the world's largest Christmas Pyramid with a height of 14m. Wooden dolls with different motifs are arranged on six stages, and a fantastic story is developed while rotating. It is said to be the prototype of the Christmas tree, and its beauty when lit up is truly the best "shine" spot.
In the venue that completely reproduces the world's oldest Christmas market in Dresden, Germany, there are "shine points" everywhere!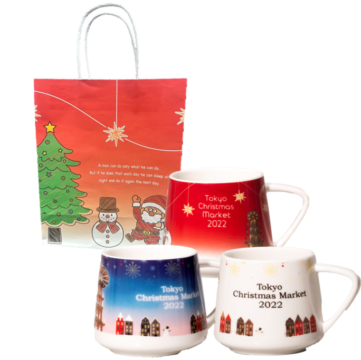 Original mug present♪
As an admission privilege, original mugs will be handed out at the entrance.
You can also use it in the venue!
You can take it home as a souvenir!
You can get it in a paper bag with a Christmas market design, so it's easy to carry!
As it is a large size for a mug, it can also be used as a shopping bag.
Pre-order tickets will also be on sale from November 21st♪ There is also an event discount for reservations!
https://www.kkday.com/ja/product/123906?cid=12477&ud1=christmas&ud2=2022
Full of charm and popular shops! ! A large gathering of 37 popular shops selling exquisite gourmet foods and miscellaneous goods !
■ Chocolate drink
・Christmas Melty Hot Chocolate Drink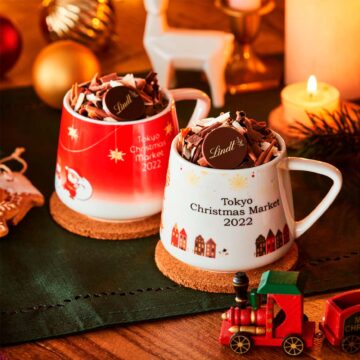 A special winter-only melt-in-your-mouth store where shaved chocolate pours in: ①Lindt Price: 700 yen (tax included)
---
---
■ Christmas classic drink mulled wine
・Mixed berry mulled wine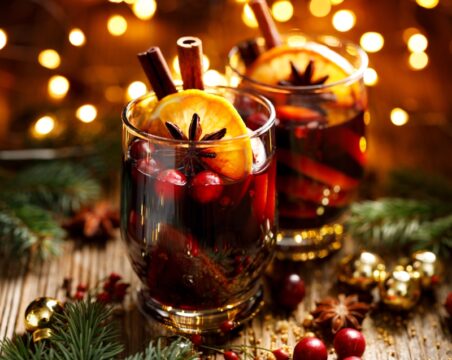 Germany's leading role in winter. Warm mulled wine in the cold winter!
Sales store: ④ EUREKA Price: 800 yen (tax included)
■ Hungry people gather! Exquisite meat dishes♪
・Jagerschnitzel (mushroom cream sauce)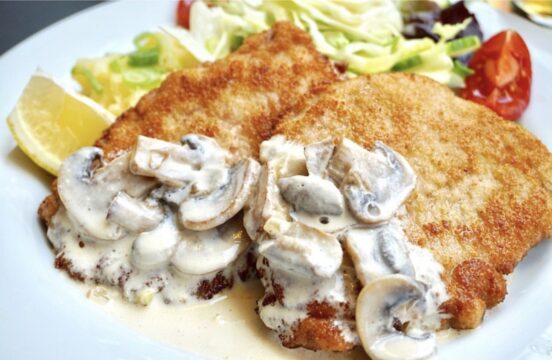 German specialty, Jagerschnitzel Sales store: ⑤ SPATEN Sales price: 1,400 yen (tax included)
・Pork braised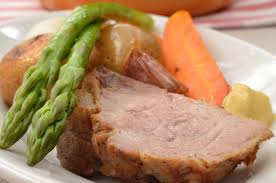 A traditional French home-cooking dish that brings out the flavor by steaming meat and vegetables.
Sales store: ⑮ Guten Appetit Sales price: 1,000 yen (tax included)
■Both the heart and the body are warm! Hot menu♪
・Stew pan gorush ~roast beef~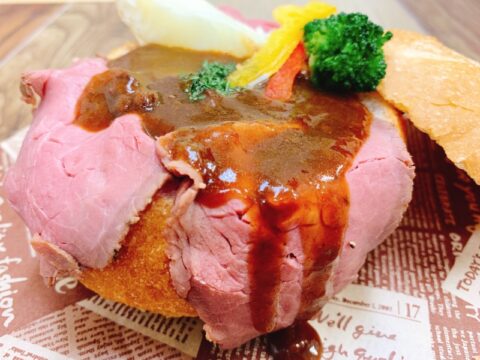 A feast menu where you can enjoy goulash, roast beef and bread all at once!
Sales store: ⑧ Paulaner Price: 1,500 yen (tax included)
・Whole! Pan de beef tongue stew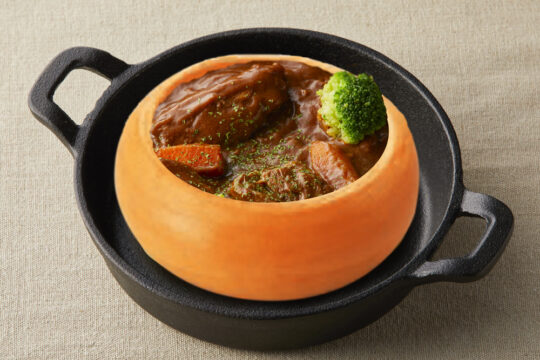 We use a custom-made bread pan. A special beef tongue stew that you can eat inside and out.
Sales store: ② Krombacher Price: 1,500 yen (tax included)
■No more sweets! Exquisite sweets♪
・ Stollen supervised by Koji Tsuchiya Chocolatier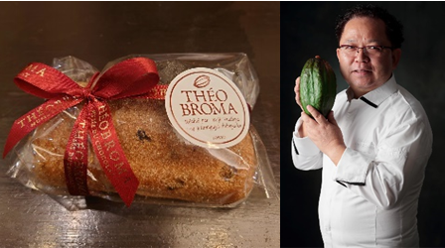 Sales store: O.THÉOBROMA The world's Koji Tsuchiya chocolatier Sales price: 3,000 yen (tax included)
Attractive Christmas miscellaneous goods that you can enjoy just by looking at them♪
・Hand cream bar (50g)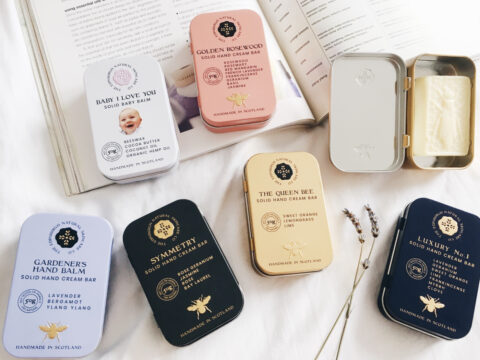 100% natural solid hand cream. A new sense of comfort!
Sales store: K.THE EDINBURGH NATURAL SKINCARE CO.
Edinburgh Natural Skincare Sales price: 2,640 yen (tax included)
・Romantic Tree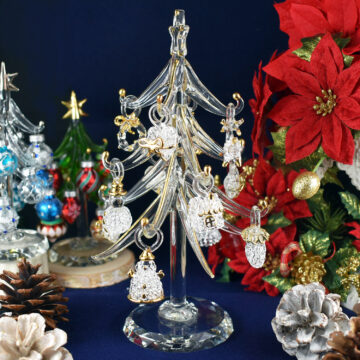 A glass Christmas tree inspired by the silvery world Store: E.FolkartGlass Folkart Glass Price: From 2,400 yen (tax included)
​・Richard Glaser Pyramid (Height 27cm)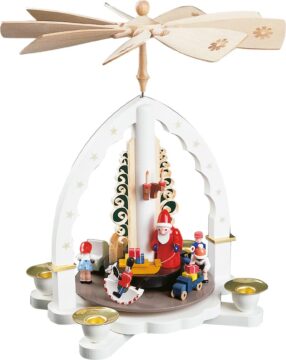 Pyramid with a propeller that turns when you light a candle. Handmade woodwork from Germany.
Sales store: S.Seiffen Selling price: 19,800 yen (tax included)
​
・Tokyo Christmas Market 2022 Original Steiff
A lively and cute original teddy bear wrapped in a scarf with the official logo of the Tokyo Christmas Market. Only available here!
Sales store: R.Steiff Sales price: 13,200 yen (tax included)
Pay attention to "Christmas art on the roof"! Young artists from Bunka Gakuen University provide Christmas art with a rich story!​
What makes the Christmas market even more enjoyable is the night view. At the Tokyo Christmas Market, not only the Christmas Pyramid, but also cute displays decorating the roofs of huts (wooden huts) that line the eaves will brighten up the venue.
The display on the roof, which is elaborated every year, is reminiscent of an authentic German Christmas market, and you can feel the warm story of stuffed animals and wooden dolls. increase.
This time, since the miscellaneous goods store will be newly expanded, we asked for works to decorate the roof, and with the cooperation of Bunka Gakuen University, we received works from ambitious young students. I am going to provide it.
With the slogan of cultural exchange between Europe and Japan, the Tokyo Christmas Market will bring Christmas culture closer to you, and create an event that will leave a lasting impression on people through the fusion of food, music, and art. I will continue.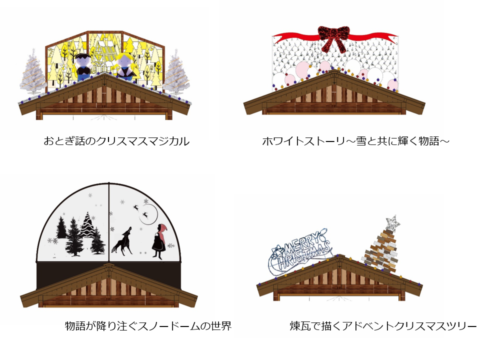 Also pay attention to the music live that colors a wonderful Christmas!

Sunnyside Gospel Club
Friends who love to sing, led by gospel director Hiromi Mochizuki, Sunnyside Gosbel Club Kita-Senju/Tachikawa,
This year too, the Tokyo Christmas Market will be livened up with Christmas songs and gospel.
Canzone in love <br /> Won the Grand Prix at the 1st Canzone Concours, studied abroad in Italy, and established a solid position as a canzone singer in Japan and Italy. Her singing is full of Italian brightness and passion, and it captures the hearts of those who listen to it.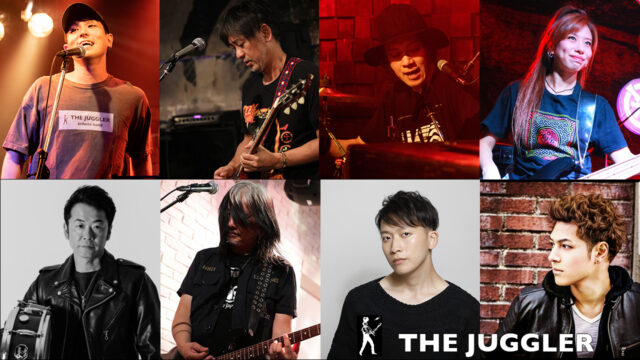 THE JUGGLER
Ryo Owatari of Do As Infinity and other professional musicians cover Western music from the 70's to 90's. Sing and dance!!
■Advance tickets for the event Wakuwaku Discount are also on sale <br /> By applying the event discount, you can get up to 20% off the adult rate (junior high school students and above).
▼ Detailed URL: https://kkday.me/IiuE0
▼ Adult weekday ticket price: 1,000 yen (regular) → 800 yen (event discount applies)
▼ Adult weekend ticket price: 1,500 yen (regular) → 1,200 yen (event discount applies)
* Even if the event discount is applied, the adult ticket will come with an original mug.
▼Notes ・"Event Discount" is for people who have been vaccinated 3 times or more or who live in Japan with negative test results. Not available for foreign tourists.
・It is necessary to present the above documents (for all visitors) when visiting on the day (original or electronic version of vaccination certificate, or vaccination record, photos and screenshots are also acceptable).
・If you cannot present it on the day, please purchase it again at the regular price on site. Thank you for your understanding.
・See here for event discount details: https://event.kkday.com/ja/event/event-wari
■ Christmas gifts from KKday! Two campaigns to win luxurious prizes
1. Twitter W follow & RT for Tokyo Christmas market pair ticket 10 pairs 20 people gift campaign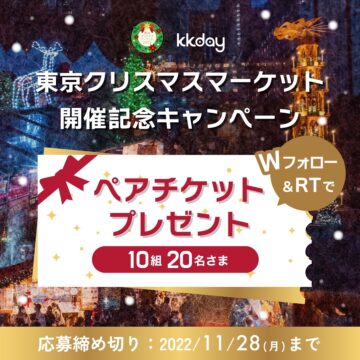 ▼Holding period: November 21, 2022 (Monday)-November 28 (Monday) 23:59
▼Prizes: 10 pairs of Tokyo Christmas Market tickets for 20 people ▼How to apply ①Follow the official account of KKday Japan on Twitter (@KKdayJP) and the official account of Tokyo Christmas Market 2022 (@tokyochristmas) ②Retweet the tweet to the designated campaign ( Quoted retweets also apply)
▼ Click here for details: https://kkday.me/jvDtK
▼ Cooperation: Tokyo Christmas Market Executive Committee
2. Twitter & Instagram posting campaign to win luxurious prizes such as round-trip air tickets between Tokyo and Germany (Munich) ▼Holding period: 2022/12/9 (Fri)-25 (Sun) 23:59
▼ Prizes:
1st class German round trip ticket pair ticket (Tokyo ⇆ Munich) + local optional tour 1 pair for 2 people .Please note)
2nd prize German Tourist Board original goods (tumbler or eco bag) for 20 people
3rd Prize KKday Points worth about JPY 10,000 for 10 people

▼ Click here for details: https://kkday.me/jvDtK
▼ Cooperation: Tokyo Christmas Market Executive Committee , German Tourist Board Notes * Private accounts are not eligible for the lottery.
*This campaign can only be applied once per person.
*Please note that if you do not redeem your electronic ticket or KKday points, or enter your prize delivery address within the period, you will not be able to win.
*We are not responsible for any troubles that occur during participation in this campaign.
* Due to unavoidable circumstances, the application period may change without notice.
■ About KKday
KKday is an online reservation site specializing in local optional tours and activities. We provide services that cover unique tours of destinations around the world, save travelers the trouble of arranging tours and tickets individually, and improve the convenience of travel planning.
KKday's platform covers more than 550 cities in 92 countries and offers over 300,000 travel products. KKday will continue to provide high-quality optional tours and local activities based on the concept of providing travelers with a wonderful trip so that users around the world can enjoy their travel experience more freely and comfortably. I will come.
Company name: KKday Japan Co., Ltd.
Japanese subsidiary: WESTALL Yotsuya Building 2F, 1-22-5 Yotsuya, Shinjuku-ku, Tokyo Head of Japan Branch: Kimiharu Obuchi Established: May 2014
Bases: Taiwan, Japan, South Korea, Singapore, Malaysia, Indonesia, Vietnam, Philippines, Thailand, Hong Kong, Shanghai, Australia Business description: Local optional tour reservation site
KKday site: https://kkday.me/pTt4d
[BFC Co., Ltd.] From the press release
<Related articles in the past>
"Tokyo Christmas Market 2022" will be held at Hibiya Park, keeping the traditions of medieval Europe intact!
Meat festival (Nikumatsuri) ~ Eat and support! A lineup of Tohoku brand beef-will be held at Hibiya Park!
[Experience report] Enjoy the illumination at "Tokyo Christmas Market 2021 in Hibiya Park"! Introducing store gourmet, miscellaneous goods, and congestion status