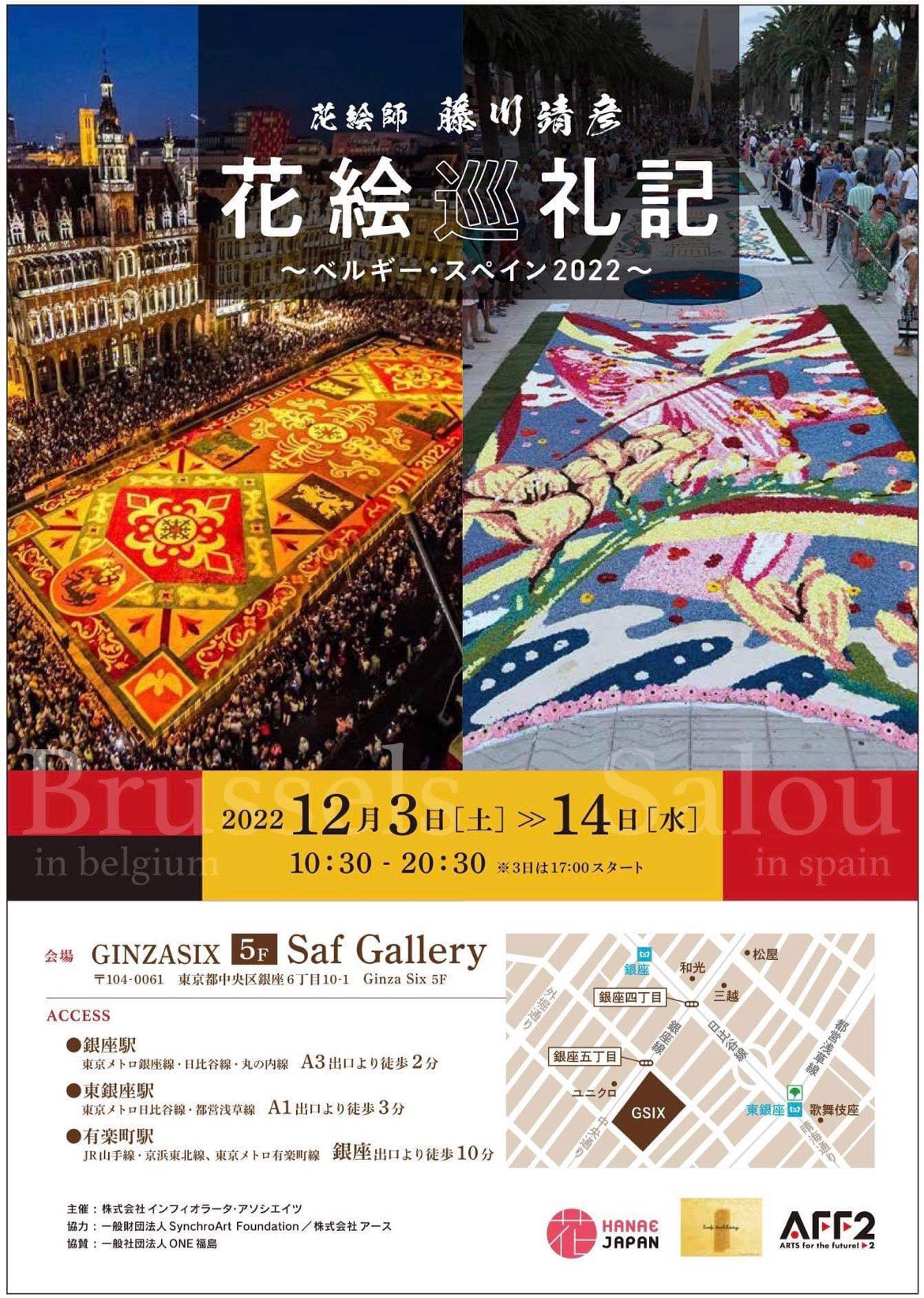 "Hanae Pilgrimage," a collection of photos, videos, and flower paintings, will be held at the Saf Gallery on the 5th floor of GINZA SIX.
SynchroArt Foundation (hereafter: saf), an art foundation that promotes Japanese art brands globally, will hold an infiorata event to draw a giant flower carpet with petals.
From December 3rd (Sat) to December 14th (Wed), 2022, Yasuhiko Fujikawa, who has created works in 20 countries and regions since 2012 as a world-famous flower painter at Saf Gallery (GINZA SIX 5th floor). "Flower Artist Yasuhiko Fujikawa Flower Painting Pilgrimage/Belgium Spain 2022" will be held.
Fujikawa's activities have been suspended overseas since 2020 due to the spread of the coronavirus worldwide, and the world flower carpet competition "World Flower Carpet" scheduled to be held in Tokyo has also been cancelled.
Meanwhile, in August of this year, Belgium's "Brussels Flower Carpet" was held at the Grand Place for the first time in four years.
Flower artists from six countries around the world were invited to create a huge flower carpet covering approximately 1,800 square meters, and Fujikawa participated as a representative from Asia, marking the restart of overseas activities.
In September, an international flower carpet competition was held in Salo, Catalonia, Spain, with participants from 14 countries, including Italy, Spain, and Mexico. Fujikawa participated as a representative from Asia.
In this exhibition, we will introduce the creative documents of flower artist Yasuhiko Fujikawa in Belgium and Spain, which marks the restart of his overseas activities, through photographs and videos.
At the venue, Fujikawa's 2018 work in Brussels, commemorating the 20th anniversary of the Grand Place World Heritage Site, will also be exhibited. In addition, during the period, gallery talks will be held by inviting guests, and through the exhibition, we will convey the charm of flower paintings to many people.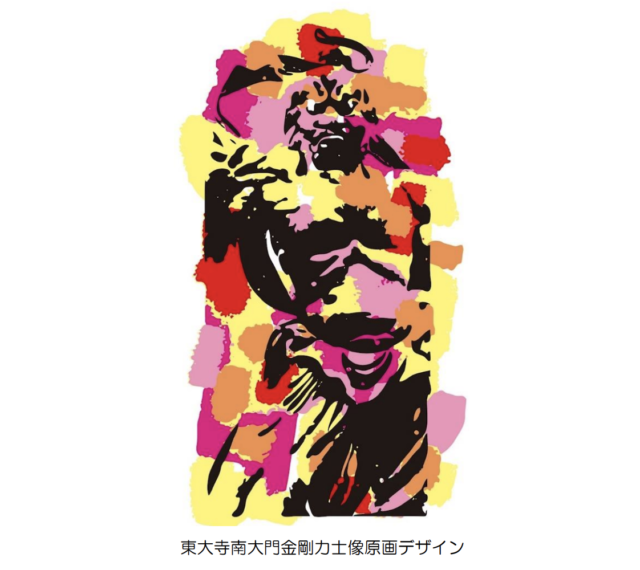 ·profile
Yasuhiko Fujikawa <br /> Flower Painter / Flowerscape Artist Representative Director of the Flower Art Culture Association Representative Director and President of Infiorata Associates Co., Ltd.
Born in Tokyo in 1961. Graduated from Nihon University College of Art Department of Drama.
Based on the theme of limited life = Ephemeral, he creates ephemeral art using flowers and candles in Japan and overseas. He is Japan's leading artist of "Infiorata", a flower painting that draws petals on the earth as a canvas.
Overseas, "Hana Kabuki", which reproduces Kabuki paintings with flowers, is created in 20 countries and regions around the world.
In June 2015, Mainichi Broadcasting "Jonetsu Tairiku" closely covered the creation in Spain and received a great response. Taking this opportunity, he has appeared on TV, radio, newspapers, magazines, and on the web. Currently, he is also a program DJ at interfm897, an FM station in Tokyo. (Broadcast "Flower's YELL" every Saturday from 16:43 to 16:58) Member of the Engine 01 Cultural Strategy Conference / Director of the Ephemeral Art International Federation / Affiliation with the Synchro Art Foundation
・Overview
Event name: Flower painter Yasuhiko Fujikawa Flower painting pilgrimage / Belgium Spain 2022
■ Period: December 3 (Sat)-December 14 (Wed), 2022 10:30-20:30
*Open at 17:00 on Saturday, December 3rd.
■ Venue: Saf Gallery (5th floor of Ginza SIX, Ginza, Chuo-ku, Tokyo)
■Exhibition contents: In August and September 2022, flower artist Yasuhiko Fujikawa created a creative document of the flower carpet in Belgium and Spain with photos and videos. In addition, the flower painting "Todaiji Nandaimon Kongo Rikishi Statue" created in Belgium in 2018 will also be exhibited.
■Admission fee: Free ■Organizer: Infiorata Associates Inc. ■Cooperation: General Incorporated Foundation Synchro Art Foundation/Earth Co., Ltd. ■Cooperation: General Incorporated Association ONE Fukushima *Subsidized by the Agency for Cultural Affairs "ARTS for the future! 2" business
・Special event
Currently, Yasuhiko Fujikawa will perform a public live talk on interfm897's regular program "Flower's YELL", where the program DJ is. The guests will be Ms. Momoko Katsuragawa, the painter who designed the original paintings of Fujikawa's work in Spain, and Mr. Michiyuki Ishida, general producer of the TOKYO LIGHTS competition.
●December 4th (Sun) 14:00-
Guest: Momoko Katsuragawa (painter)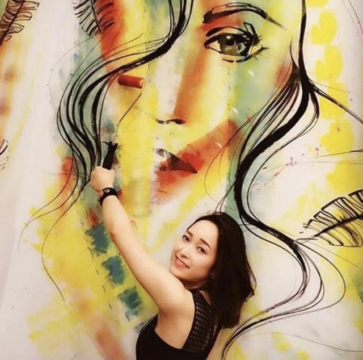 ●December 11 (Sun) 14:00-
Guest: Michiyuki Ishita (Creative Director)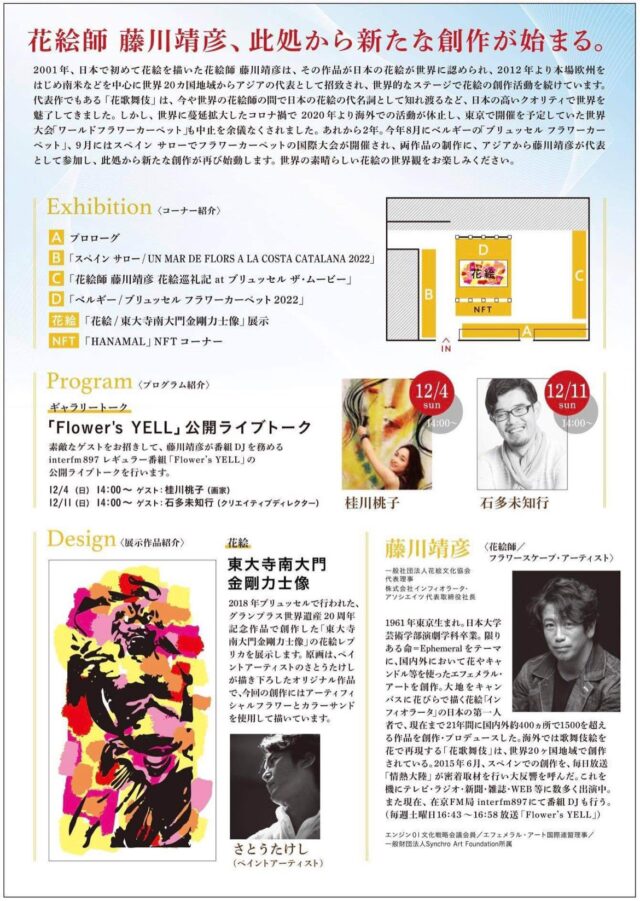 ・What is SynchroArt Foundation "saf"?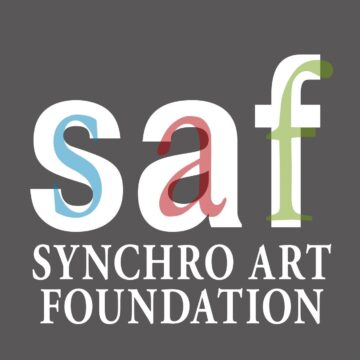 Purpose of Establishment : Conducting activities related to the promotion of arts and culture, nurturing excellent artists of arts and culture,
Enlightenment and promotion of art culture, fostering people's creativity and expressiveness,
Furthermore, we aim to contribute to the formation of a spiritually rich society that understands and respects others and accepts diversity.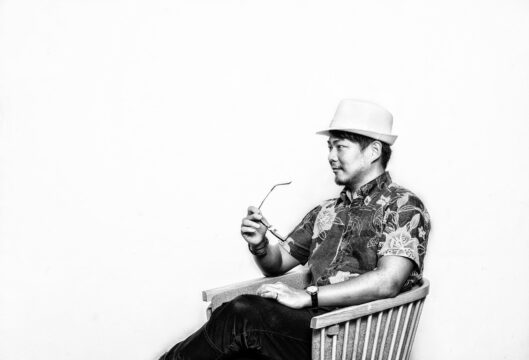 Founder Director: Daichi Sakamoto <br /> After appearing in "Water Boys" in high school, he turned to art. Many works of art are created from encounters with many collectors and artists, including presidents and royalty. Based on his great support for artists, he founded the art foundation saf, which allocates funds to relief activities such as support for people with disabilities, regional revitalization, and support for poor countries. He donates most of his work sales to saf. In 2022, "Saf Gallery" will be opened as a creative base for artists at GINZA SIX, the largest commercial facility in Ginza.
Artist's creative base "Saf Gallery"​

〒104-0061 6-10-1 Ginza, Chuo-ku, Tokyo GINZA SIX 5F "Saf Gallery"
Business hours: 10:30 to 20:30 (no fixed holidays)
Phone number: 03-6555-2989
– A gallery where various industries can interact is born in GINZA SIX of the "SynchroArt Foundation" (saf), which invests in artists and art groups and builds a huge art market in Japan and overseas. Presenting art works that represent the new era, planning joint projects with overseas galleries, and cutting-edge marketing using blockchain. Disseminate Japanese culture and share real-time experiences of world culture through exchanges with other countries.
・"SynchroArt Foundation"
Mail: contact@synchroart.or.jp
Fax: 03-6701-7524
Official LINE: https://lin.ee/wJP9InB
Twitter: https://twitter.com/saf_gallery
Instagram: https://www.instagram.com/synchroart.foundation/
Click here to support SynchroArt Foundation
https://www.synchroart.or.jp/contribution
The membership fee for those who join the SynchroArt Foundation, which is sponsored by SynchroArt Foundation, during this period will be used to support artists and social contribution activities that require support.
From the SynchroArt Foundation [saf] press release
<Past coverage article>
[Interview report] Go on an adventure on a magic carpet. Jean Julien's new work "The Departure" appears in the GINZA SIX atrium art
Exhibition of works by Ukrainian artists for projects supporting Ukraine! Held at GINZA SIX "Saf Gallery" from November 1st to 4th, 2022