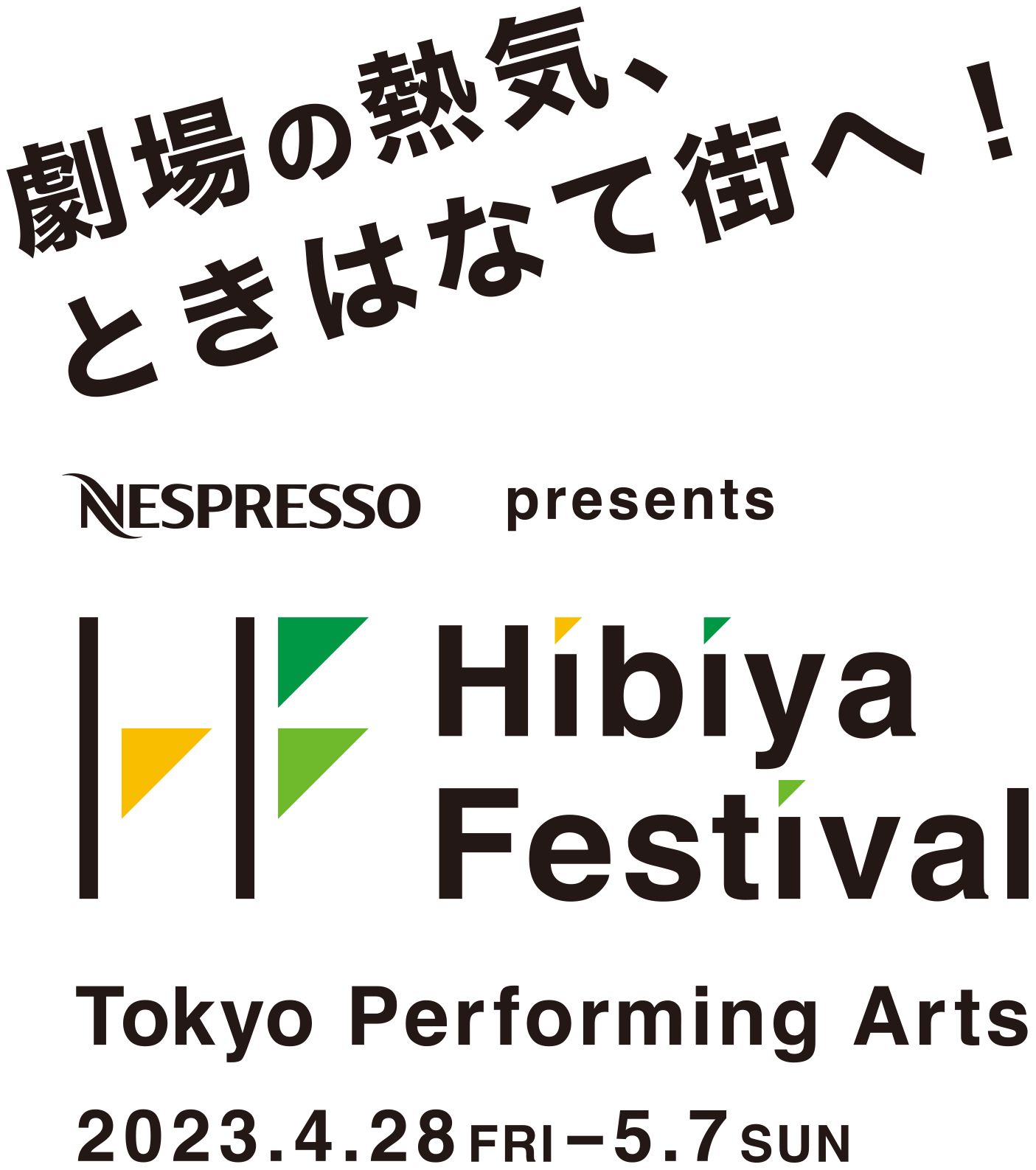 "I'MA SHOW", "AMUSE" and "Meijiza" will participate in the step show for the first time! The night show will be held for the first time this year! A performance that introduced technology that was unveiled for the first time in Japan
At Tokyo Midtown Hibiya, "NESPRESSO presents Hibiya Festival 2023" will be held for 10 days from April 28th (Friday) to May 7th (Sunday).
Since its opening, Tokyo Midtown Hibiya has collaborated with nearby theaters and movie theaters to promote the arts and culture of Hibiya. "Hibiya Festival" has been held since 2018 as a theater festival unique to "Japanese Broadway" Hibiya. This is an urban festival where you can experience high-quality, full-fledged arts and culture, and experience the performing arts and traditional performing arts nurtured by Japanese people in an open-air space for free.
Japan's proud showcase of performing arts and traditional performing arts "Step Show" will feature live performances by young artists presented by the new live entertainment theater "I'MA SHOW" in Yurakucho, entertainment office "AMUSE ( Amuse)" and a special stage by "Meijiza" celebrating its 150th anniversary, groups participating for the first time will be decided one after another! We will deliver a stage full of highlights this year as well.
Also, this year, the first night show "Light Dance Night in Hibiya" will be held. We will take on new challenges for "Hibiya Festiva ⅼ" after corona, such as greetings where the audience can interact with the performers.
In addition, at the "Machinaka Theater" where various places in the city will be the stage, the performance of "NEXT Artist" will be decided at the Hibiya / Ginza area. The number of venues will be expanded from last year, and a total of 16 groups will perform. In addition, "Kangeki School", which develops talks and workshops where you can learn various things through entertainment, will carry out content for children.
"Hibiya Festival" continues to evolve with the aim of becoming a borderless festival that transcends the barriers of language and handicap, fusing the attractions of the city, such as food, art, and shopping, with entertainment. Please enjoy the 10 days when the theater will release the heat that is closed in the theater and the city will be dyed with performances.
・Original shows by theaters and organizations that represent Japan on an open-air stage! "Step Show"
A theater showcase where you can enjoy authentic entertainment of various genres for free. Professionals from various genres of entertainment, from traditional performing arts such as Noh and Kyogen to Hibiya's popular musicals, ballet, and songs, will gather at Step Plaza. You can enjoy performances that can only be seen in theaters in an open-air space for free.
■ Step Show Overview Venue: Hibiya Step Square (In case of rain, live streaming at Tokyo Midtown Hibiya 6F BASEQ)
Period: April 28th (Friday) to May 7th (Sunday)
Fee: Free Audience: Free viewing (some seats reserved in advance) / Free entry/exit *The number of people in the free viewing area may be limited
\NEW/ First participation decided! Performing groups that bring a new wind to the Hibiya Festival
●I'MA SHOW (J-POP)
---
---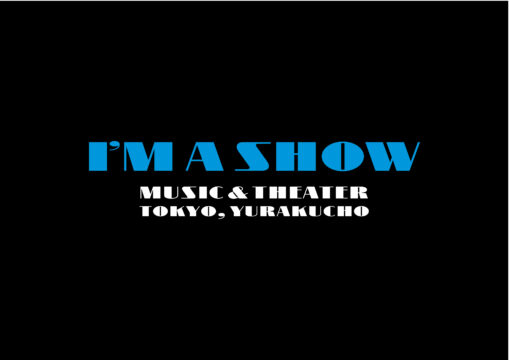 Performance by Nagie Lane and Maju Arai from the theater "I'M A SHOW" which was newly opened in Yurakucho last December!
● AMUSE (Musical)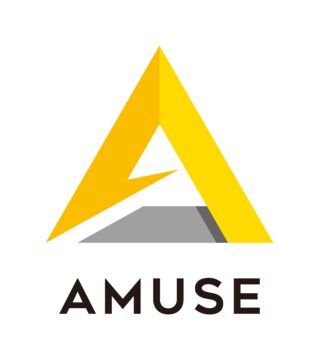 From "AMUSE", which continues to provide a variety of entertainment, we will deliver a special stage focusing on works that are scheduled to be performed in the future.
Meijiza (show stage)
Established in April 1873, Meijiza, which celebrated its 150th anniversary since its founding in Nihonbashi Hamacho and Ningyocho, Tokyo, has decided to participate for the first time!
Continuing from last year, popular groups will participate again this year!
NBA Ballet Company (classical ballet)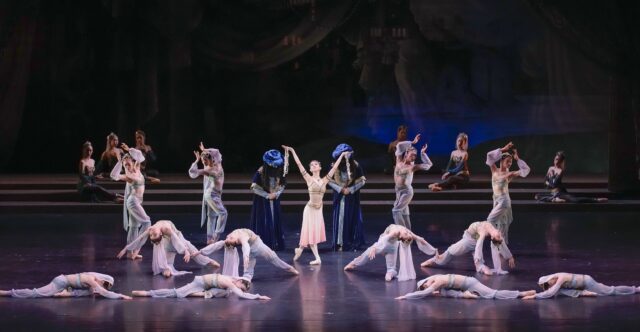 Ongakuza Musical (Musical)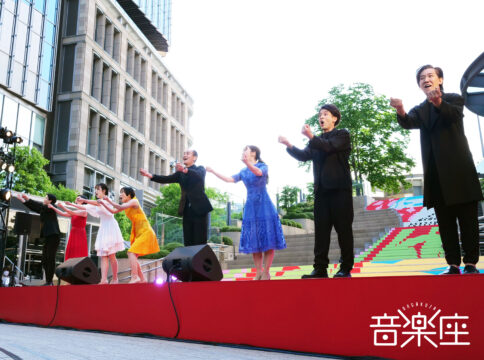 Nissay Theater (Opera)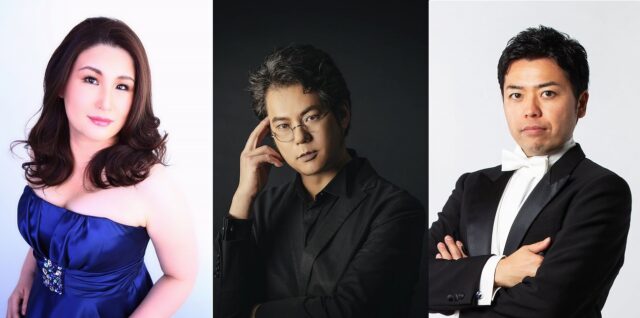 ●Team Noh Produced by Munenori Takeda (Noh/Kyogen)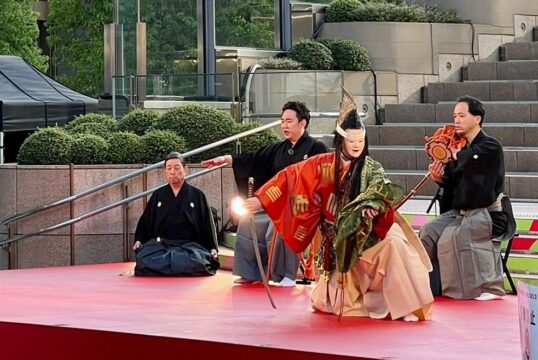 Horipro (musical)
・NEW/ This year's first event! Appreciation and experience content that fuses entertainment and cutting-edge technology A vivid night show that makes full use of LEDs "Light Dance Night in Hibiya"
For the first time this year, a night show that combines entertainment and cutting-edge technology will be born. The creative group "MPLUSPLUS", which is expanding its range of activities overseas, such as appearing on NBC's global audition program "America's got talent 2022", has created an original new performance for the Hibiya Festival. Please enjoy the performance that fuses the LED light and dance that unfolds with technology. In addition, participatory content will also be implemented in the greeting after the show. Please experience the challenge of entertainment using cutting-edge technology that goes beyond "watching".
Overview of Light Dance Night in Hibiya Location: Hibiya Step Square (canceled in case of rain)
Period: April 28th (Friday) to May 7th (Sunday)
Time: Scheduled to be held about 3 times a day after 18:00 Fee: Free Seats: Free viewing / Free entry/exit *The number of people in the free viewing area may be limited
Part of the content of "Light Dance Night in Hibiya" has been released!
"Show Part" presents new performances using cutting-edge technology in the traditional "Hibiya" area that has nurtured theater culture since ancient times.
Using a mask that covers the entire face and a device with an LED display for the cloth part of the umbrella, a dance performance will be performed in which the light and sound are perfectly synchronized. The LED VISION UMBRELLA (LED umbrella) that will be deployed in the show will be unveiled in Japan for the first time.
■Real experience that can be done now! Audience Participation Content "Greeting Part"
A greeting by the dancers will be held after the performance. The pattern of light selected by the audience with a smartphone app will flow to the dancer's LED MASK and LED VISION UMBRELLA. It is a program that allows you to enjoy viewing and experiencing at the same time.
*It is also possible to take videos and photos with the dancers.
[MPLUSPLUS]
A creative group that creates the future in various fields from art to installation. Perform performances using products that have been designed from the board design of wireless devices in-house. Projects from global companies and events such as the performance at the opening ceremony of the WBC held the other day, the opening ceremony of the Tokyo 2020 Paralympic Games, live performances by artists, and the general production of Pokemon "Pikachu Outbreak Chu! 2019" at Grand Mall Park. Responsible for many.
http://www.mplpl.com/
・Next artists will jump out of Tokyo Midtown Hibiya and show off their performances! Various locations in the Hibiya and Ginza areas are used as stages for the "Machinaka Theater"
The "Machinaka Theater", which jumps out of Tokyo Midtown Hibiya and performs at various places in Hibiya and Ginza, will be held with an expanded area and venue. A special performance will be presented by 16 "NEXT Artists" who were selected by a jury of 12 professionals, including director Amon Miyamoto. Enjoy the fusion of the city and entertainment.
Overview of Machinaka Theater Location: Imperial Hotel Tokyo, Hibiya Matsumotoro, Hibiya OKUROJI, Taimei Gallery, etc. Sunday, May 7
Fee: Free, free viewing *The number of people may be limited during busy times
16 groups selected as "NEXT Artist 2023" who will lead the future entertainment world will appear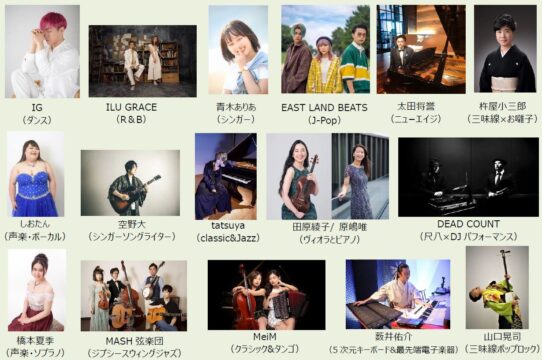 [You are the "NEXT Artist"-Young Support Project-2023]
A project in which professionals in various fields such as entertainment and traditional performing arts serve as judges to select "NEXT artists", with the aim of providing opportunities for young artists to perform and transmitting talent from Hibiya to the world. Artists were widely solicited, and 12 professionals active in various fields who agreed with the purpose of this project, including director Amon Miyamoto, participated as judges. In 2023, 16 people were selected. In addition to performing at the "Hibiya Festival", the selected artists will create opportunities for expression in the streets of Hibiya and Ginza, such as commercial facilities such as Tokyo Midtown Hibiya, galleries, and public spaces, and continue to support them. do.
<Judges> Amon Miyamoto/Ayaka Hirahara/Fumiaki Miura/Anna Makino/Kikunojo Onoe/akane/Takahiro Onagawa/Yoshii Kurisu/
Koichi Iriyama/FISHBOY/Genkuro Hanayagi/Ryuji Ueyama (titles omitted)
・ SDGs x Entertainment Experience-based workshop "Kangeki School" for parents and children to enjoy
Kangeki (= emotion, theater) school where you can learn various things through entertainment. This year, we will carry out a program that includes hands-on experiences such as talks and workshops for children.
・Tokihanate town, the heat of the theater! Outline of "NESPRESSO presents Hibiya Festival 2023"
Organizer: Hibiya Area Management / Tokyo Midtown Hibiya Sponsor: Nestle Nespresso Co., Ltd. Support: Chiyoda Ward Period: 10 days from Friday, April 28, 2023 to Sunday, May 7, 2023 Overview: Japan is proud of A showcase of performing arts and traditional performing arts "Hibiya Step Show", the first night show "Light Dance Night in Hibiya", "Machinaka Theater" where various places in the city are staged, various things through entertainment Experience the performing arts and traditional performing arts that Japan is proud of, such as the "Kangeki School" where you can learn
*For details, please see the website (2023 version official website will be released on 3/13 (Mon.))
Official site URL:
https://www.hibiya.tokyo-midtown.com/hibiya-festival/
Hibiya Festival official Twitter account URL:
https://twitter.com/hibiyafestival
HIBIYA FES CHANNEL Official YouTube URL:
https://www.youtube.com/channel/UCR40B9BK-oyQT4si4slhJPg
Mitsui Fudosan Group's Contribution to SDGs
https://www.mitsuifudosan.co.jp/corporate/esg_csr/
The Mitsui Fudosan Group aims to create a society that enriches both people and the earth based on the philosophies of "coexistence and coexistence," "connection of diverse values," and "realization of a sustainable society." We are promoting business with an awareness of (S) and governance (G), that is, ESG management. By further accelerating the ESG management of the Group, we believe that we can make a significant contribution to the realization of "Society 5.0" advocated by the Japanese government and the achievement of "SDGs." In addition, in November 2021, we formulated the following group guidelines regarding "realization of a decarbonized society" and "promotion of diversity and inclusion". Going forward, the Group will continue to work toward resolving social issues through urban development.
【reference】
・"Formulate a group action plan for the realization of a decarbonized society"
https://www.mitsuifudosan.co.jp/corporate/news/2021/1124/
・Formulation of Diversity & Inclusion Promotion Declaration and Action Policy
https://www.mitsuifudosan.co.jp/corporate/news/2021/1129_02/
*The initiatives in this release contribute to two goals in the SDGs (Sustainable Development Goals).
Goal 11 Sustainable communities Goal 17 Partnerships to achieve goals
[Tokyo Midtown Management Co., Ltd.] From the press release