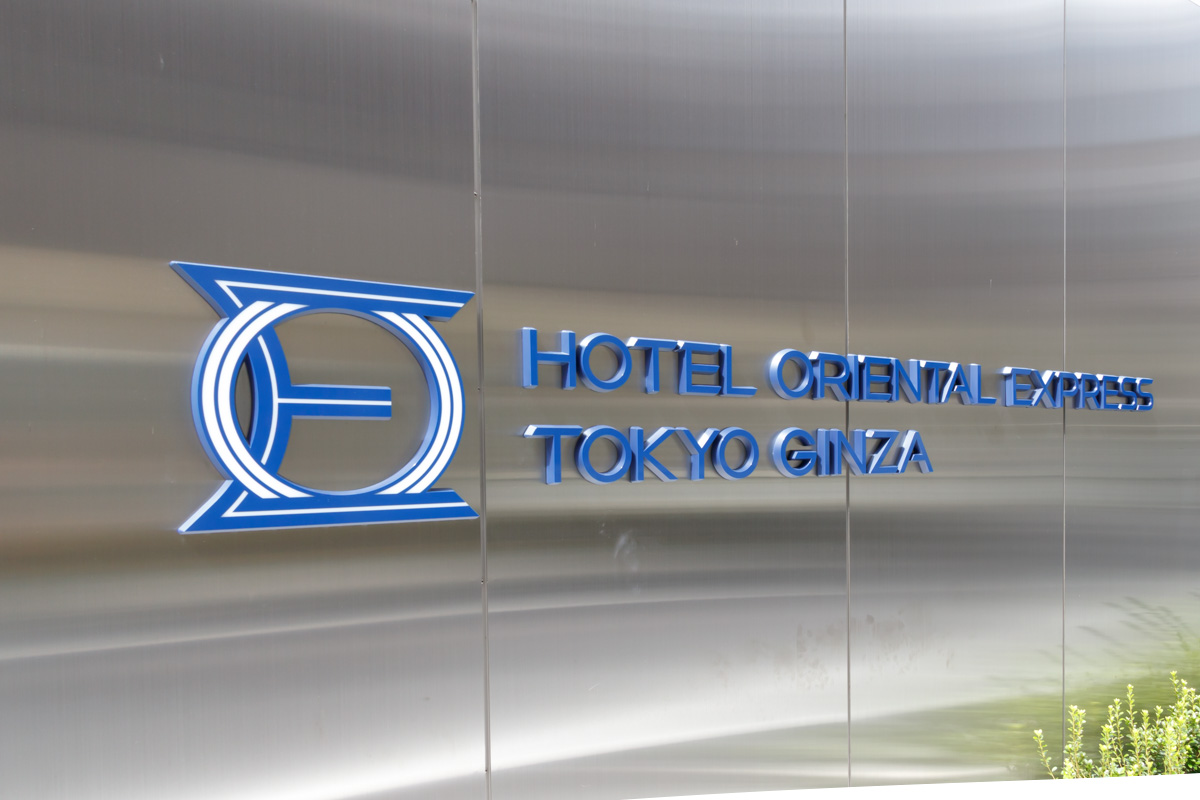 On July 26, 1980, "Hotel Oriental Express Tokyo Ginza" was opened in a convenient location 1 minute walk from Tokyo Tsukiji Station (10 minutes walk to Ginza).
This hotel is a hotel operated by Hotel Management Japan Co., Ltd., which operates a number of hotels including Tokyo Disney Resort (R) partner hotel Oriental Hotel Tokyo Bay and others.
This time, we reported about "Hotel Oriental Express Tokyo Ginza", so we will report on the situation.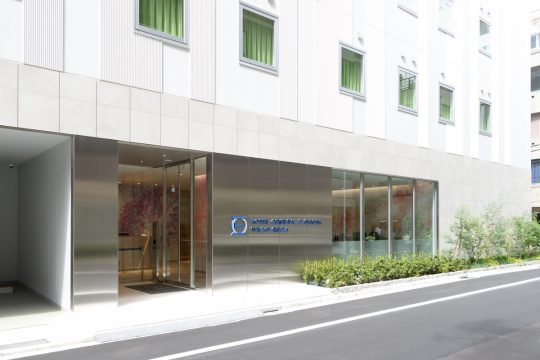 ---
Concept of "Hotel Oriental Express Tokyo Ginza"
Hotel Oriental Express Tokyo Ginza is based on the concept of "Art Gallery Hotel", and the interior and guest rooms use wall art with the four seasons of Japan.
A hotel where you can experience an art space that stimulates your creative mind.
In the hotel, works of up-and-coming artists in collaboration with the Ginza art gallery (Sakai Art Gallery / URL: http://nadaartgallery.com/ ) are on display, so you can stay while feeling the actual art. I can.
Also, since it is within a 10-minute walk to the city of Ginza, it is possible to visit many art galleries that exist in Ginza.
A wide range of customers are used, including overseas customers who are staying for sightseeing, domestic customers who are staying with business and families.
In addition, the interior is well-designed and amenity goods are available, so many women are saying "I want to stay!"
About EXPRESS CAFE
---
---
The hotel 1F has an EXPRESS CAFE with 25 seats.
Breakfast buffet is available only for those who stayed (6: 30 ~ 10: 00). After 10:00, it can be used freely as a free space.
(Provided only for breakfast.)
■ Breakfast buffet includes 5 kinds of soups that the chef is proud of.
The breakfast buffet includes five types of soup with a high nutritional quality.
Drinking will warm your body from the core, so you can start your morning healthily.
The menu changes according to the season, and from October 1st you can enjoy the winter menu, pumpkin soup and onion soup.
In addition, there are 5 types of bread, 4 types of juice, coffee and salad.
Jam uses fermented jams (jams that can be made after fermenting fruits and vegetables with plant lactic acid bacteria to enjoy a deep aroma and taste).
■ Enjoy the Japanese culture "Sake = SAKE" with a self-service drink server!
CAFE also has a self-service drink server.
You can also enjoy wine, juice, etc., mainly from two types of sake, "Kai Label" and "Zhu Label" from the long-established sake brewery "Kinjo Shuzo" founded in Niigata Prefecture in 1822.
One room can be used free of charge as a welcome drink.
(The second and subsequent cups are sold for 500 yen per cup.)
* "Kashiwa Label" Local sake grown in Shibata and made from sake rice called "500 million stones". The feature is that there is no miscellaneous taste and the mouth is well-cut.
* "Zhu Label" Liquor made with a traditional 18th-century process called "Pillar Shochu", which is made by adding in-house distilled rice shochu. It features a rich and smooth flavor.
Introducing guest rooms at Hotel Oriental Express Tokyo Ginza
Hotel Oriental Express Tokyo Ginza has guest rooms with seasonal wall art on the walls.
In addition, Bluetooth speakers and Android TV are also installed, allowing you to enjoy high quality sound.
In addition, it is also possible to display the memories of their trip on a big screen by displaying photos taken with a mobile phone on Android TV.
Summary
I have reported on Hotel Oriental Express Tokyo Ginza.
"If you stay here, please share your own Japanese culture that influenced your sensibility and art you have met in Ginza on SNS, etc., and enjoy the unique stay in this city."
When you touch art at a hotel, jump out of the hotel and visit Japanese historical buildings such as the Ginza gallery, Tsukiji Honganji, Kabukiza, etc. For souvenirs and dinner You may want to try silver bra.
There are many food shops around the hotel, so it is fun to look for them.
"Oriental Express Tokyo Ginza" is close to the local community based on art.
Would you like to have an art stay at this hotel?
Hotel overview
■ Name: Hotel Oriental Express Tokyo Ginza
■ Location: 2-9-3 Tsukiji, Chuo-ku, Tokyo
Access: 1 minute walk from Hibiya Line "Tsukiji" station, 2 minutes walk from Yurakucho Line "Shintomicho" station
■ Phone number: 03-3545-1277
■ Facility scale: 9 floors above ground
■ Number of guest rooms: 103 (37 single rooms, 9 double rooms, 56 twin rooms, 1 universal room)
Restaurant: Express cafe (guests only) Breakfast 6: 30 ~ 10: 00
Cafe 10: 00-24: 00
URL: https://tokyoginza.hotelorientalexpress.com/
For related articles:
[Oriental Hotel Tokyo Bay] Interactive Projection Mapping Presentation Report