(Updated November 7, 2019)
About 20 minutes by JR Keiyo Line from Tokyo Station. Tokyo Disney Resort® Partner Hotel Oriental Hotel Tokyo Bay is in a good location directly connected to Shinurayasu Station.
The second interactive projection mapping that has been introduced since last December has appeared in the lobby of this hotel.
There was a new content release announcement the other day, so this time I will tell you about it.
---
What is Oriental Hotel Tokyo Bay?
Oriental Hotel Tokyo Bay was opened in 1995 and is a Tokyo Disney Resort® partner hotel with 511 guest rooms, 5 dining facilities, chapels, large, medium and small banquet halls.
The charm of this hotel is that you can purchase various park tickets at the hotel, and you can purchase goods sold at Tokyo Disney Resort® at the Disney shop.
---
---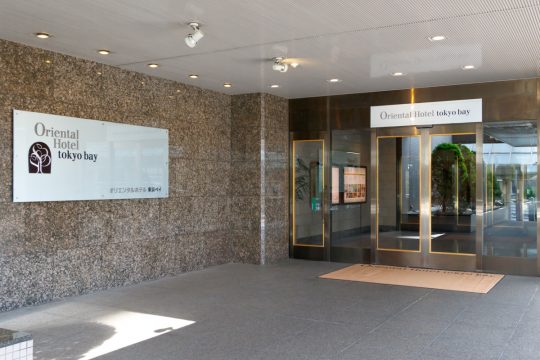 Interactive projection mapping in the hotel lobby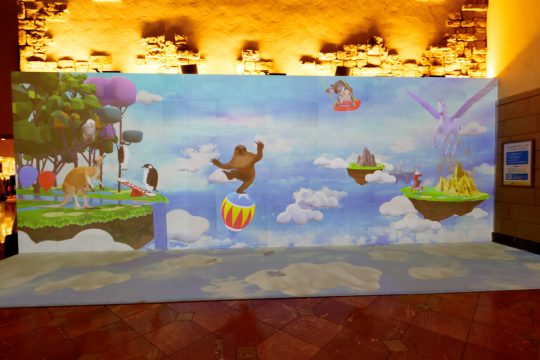 Oriental Hotel Tokyo Bay was renovated in December last year and reborn with the theme of "Playful Forest" (= a playful forest).
The symbol of Playful Forest is the first interactive projection mapping in a hotel in Japan.
In addition to general projection mapping technology, this is the latest digital technology for participation and experience, in which images change in response to human movement.
The first was a world of animals that lived in the forest, but this time, a new theme has been added.
The second theme is "Sky Circus".
An image of the world that spreads over the playful forest. When you step on the floor, a beautiful rainbow circle spreads at your feet. Balloons, soap bubbles, pegasus, koalas, kangaroos, and other animals seem to have fun. It moves around.
If there is such a fun device in the lobby, you can spend time staying with small children without getting tired.
Introducing interactive projection mapping
Introducing interactive projection mapping with images.
You can enjoy the movement of 12 different characters including the ones introduced.
Summary
I told you about the interactive projection mapping at Oriental Hotel Tokyo Bay.
Although we were able to actually experience it at the unveiling, all the participants were enjoying the "Sky Circus" world innocently.
If it is so fun, not only children but also adults will get nervous.
When I talked to a spokesperson in charge, I would like to plan a new one with a theme for each season.
When you come to Tokyo Disney Resort, stay at Oriental Hotel Tokyo Bay and enjoy the world.
■ Interactive projection mapping overview
[Theme] "Sky Circus"
[Size] Lobby wall: Width approximately 8.5 meters, height 3 meters, floor surface approximately 2 meters
[Oriental Hotel Tokyo Bay Official Website] https://www.oriental-hotel.co.jp/
Related article: