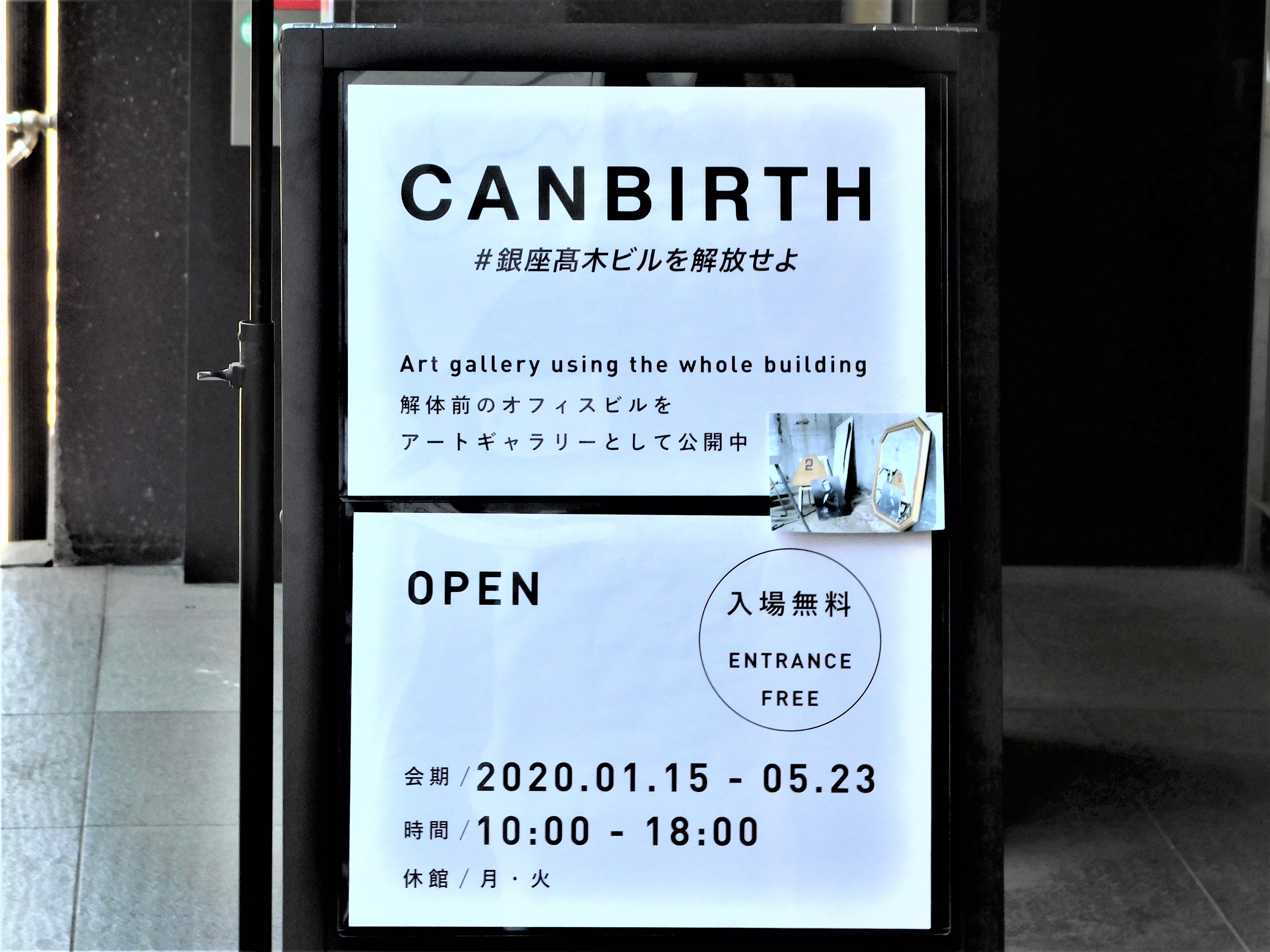 For a limited time until May 23 (Sat), the entire building with a history of Ginza 7-chome has been transformed into an art space.
The project name is "CANBIRTH (canvas)" 。
What kind of project is CANBIRTH?
The editorial department, who was worried and couldn't help, actually came to CANBIRTH, which is being held at the Ginza Takagi Building.
This time, I will report the situation.
---
What is CANBIRTH (canvas) being held at Ginza Takagi Building?
CANBIRTH is an art project set on the 7-story office building Ginza Takagi Building (former Ariga Photo Studio Building) along Sotobori Street in Ginza.
The idea was to use the building in the six months to rebuild the old Ariga Photo Studio Building, which was constructed in 1966.
This project incorporates the thoughts of Hidekuni Takagi, President of Takagi Building Co., Ltd. and Representative of BIRTH.
The idea is that in Japan, where the understanding of art is still not enough, we want to provide a place where unknown and talented young artists can freely express and play an active part, and let them fly .
It is a place where you can paint directly on the walls and floors of the building, make holes, or draw on other works.
It's hard to find such a grateful place for artists.
髙 In his twenties, President Kitsuki made his professional debut as a guitarist for the rock band "Gliss" and was active.
From that experience, it is painful to understand the feelings of artists who have talent but have no place to express.
It is also possible to have a free monthly contract with the artists because they are close to the feelings of the artists.
What is the Former Ariga Photo Studio Building?
The former Ariga Photo Studio Building, which is the stage of CANBIRTH, was a state-of-the-art office building at the time, built in 1966, consisting of 7 floors above ground and 2 floors below ground.
The 3rd and 4th floors are photo studios, and it seems that there were very many customers who used "Celebration commemorative photos at Ariga photo studio!"
The inside was a store, office, photography studio, dark room, kimono dressing space.
President Takaki said, "We have opened this space free of charge and have many people see it, and we have respect for the Ariga family who gave us the wonderful land and buildings." Says.
What happens to the Takagi Building after the exhibition ends?
After the completion of CANBIRTH, the Takagi Building will be reborn as the "Ginza Takagi Building" with the aim of completing it in 2022.
The new Ginza Takagi Building will consist of 12 floors above ground and 1 floor below ground, and 9 floors or more will be wooden.
It means that we want to create a space where people gather by recruiting offices, merchandise, restaurants, etc.
Introducing exhibits on each floor
Here, I would like to introduce some exhibits on each floor in random order.
(* Please note that exhibits are subject to change on a monthly basis.)
[7F] Art gallery and event space
We will introduce the 7F exhibition.
Many colorful works。
Mountains and underwater fish were drawn attractively.
Subway painting with atmosphere。
Did the train arrive now? Are you leaving now?
Please interpret it freely.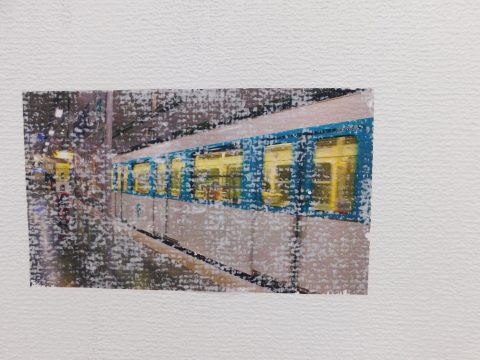 There was also a work that made a hole in the wall and made it penetrate.
Because it is a building before dismantling, you can freely express it.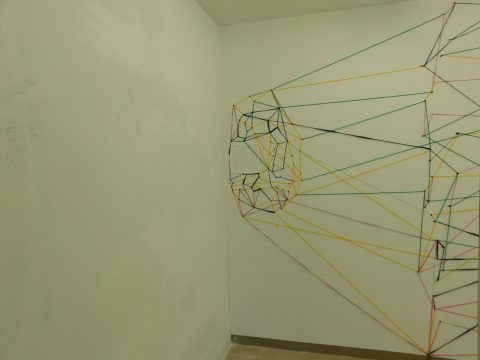 [6F] Art gallery and event space
We will introduce the exhibition on the 6th floor.
---
---
Works like dyed goods and strange circles like manholes were exhibited.
The circle may be connected to another world outside the wall.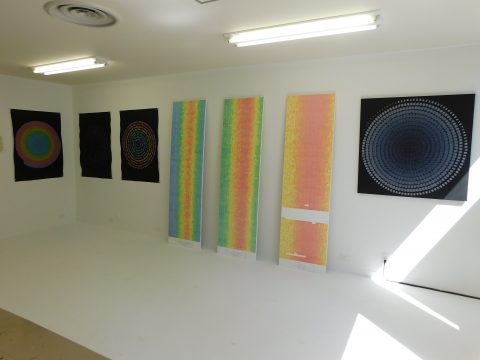 This is the work of Yan-Two, with the image of oriental unconsciousness and chaos.
The lines naturally created by machines are just chaotic.
Please take a look and feel.
The answer may not come out immediately, but thinking may create awareness in you.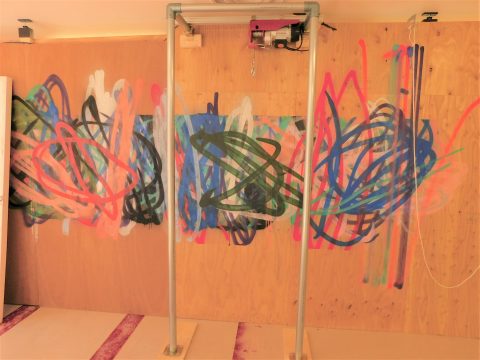 [5F] Art gallery (exhibition / sales)
We will introduce the exhibition on the 5th floor.
Miho Nishikawa's work, which was also adopted in the book cover of "Spark" by Naoki Matayoshi, was exhibited.
This work also has a composition similar to that of the book with sparks.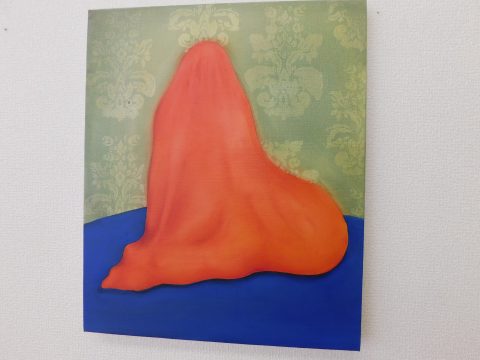 This work is also a work of Nishikawa.
Rat in the middle
Isn't it similar to that theme park character?
There are also other works reminiscent of some character.
You can also buy it.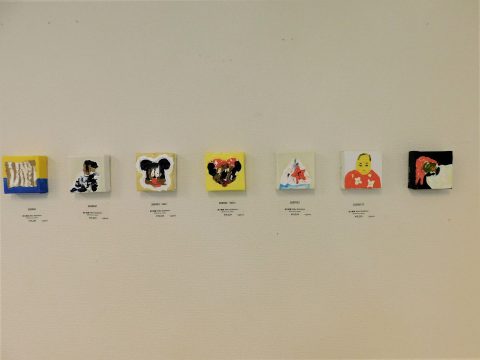 This is a work by Miho Kimura.
The heart is deprived by a unique world feeling.
Is the car the car of the future?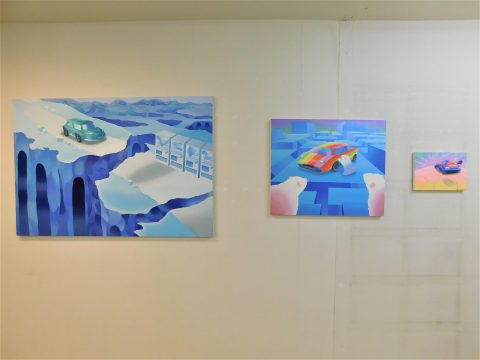 ---
[Elevators and stairs are also art spaces.]
Entire building canvas。
You can freely draw anywhere!
In the elevator, there are interesting pictures of ancient murals arranged in modern times.
It is good to feel like a child freely graffitiing!
If such an interesting picture is drawn on the elevator, you can wait without getting bored.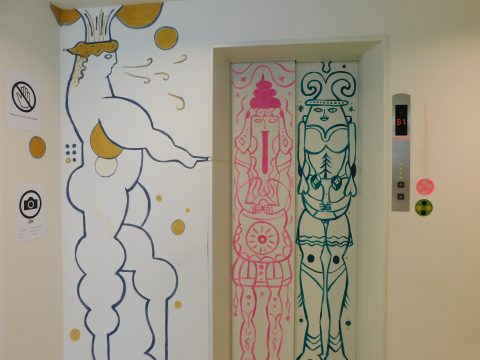 I found it on the wall down the stairs!
Like a maze like a big park.
You can stop here on the stairs.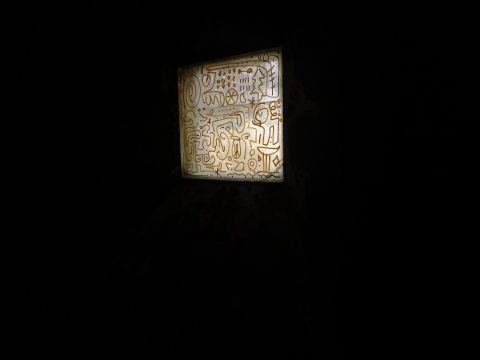 Such a character on the wall!
"Ah, hello!"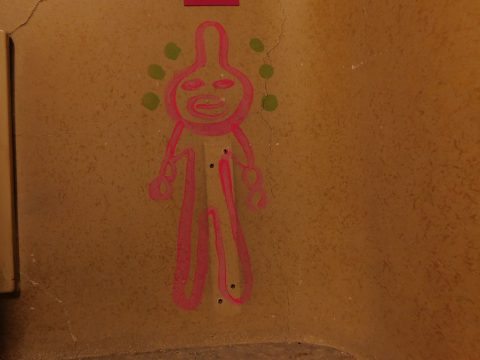 ---
[4F] Ariga photo studio workplace
This is the space where the office and darkroom of Ariga Photo Studio were preserved as they were at the time.
As I mentioned earlier, with the respect of the Ariga family who gave us the wonderful land and buildings, we are opening it free of charge so that everyone can enjoy it.
This is the office of Ariga Photo Studio.
You can feel the warmth of the workplace at that time.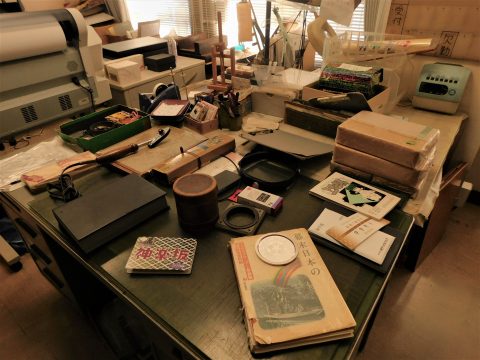 This is a dark room.
The curtains can be used to separate them, making them modern at that time.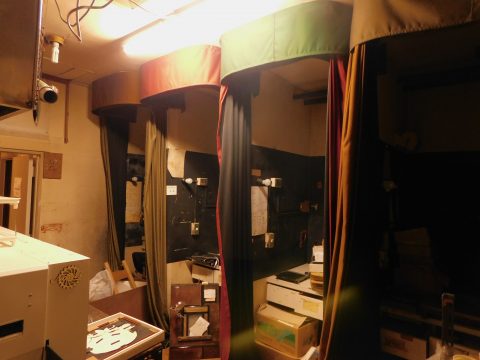 [3F] Photo studio (short film screening)
A short film screening is being held on the 3rd floor.
Except for some works, it is free, so it is irresistible for movie lovers.
By the way, on March 20 (Fri), a musical movie "Sing! Female Detective" and "Mito Komon Z" will be screened .
It's exciting just before watching a movie!
Near the entrance, there was a model of the car used for shooting at Ariga Photo Studio.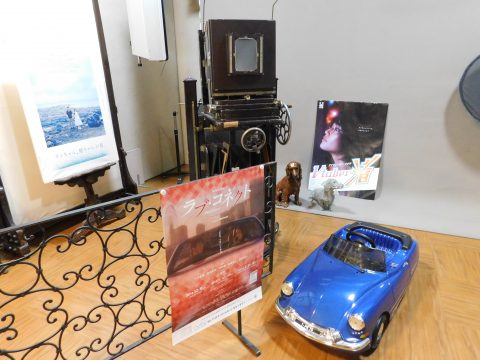 Related article:
The world's first 8K large screen screening at the nostalgic Ginza photo studio of the Taisho retro style! Enjoy short films every day in a space as if you slipped in time!
https://home.ginza.kokosil.net/ja/archives/72653
[2F] Lounge
2F is a rest area.
If you look at the exhibits on each floor, you might take a break here.
Originally, it was a beauty salon and a dressing room at Ariga Photo Studio, but it was later opened as a kimono shop.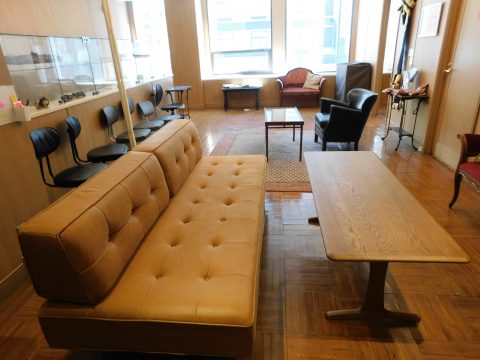 A work on the theme of kimono was accidentally exhibited on the 2nd floor.
Kimono art with beautiful colors。
Please relax and enjoy on the sofa.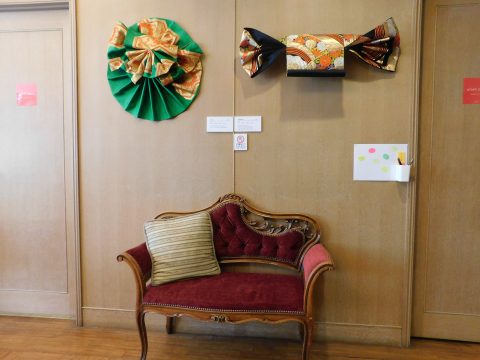 [B1F] Art gallery and event space
On the B1F, a number of photos of celebrities who were sleeping at the Ariga Photo Gallery were exhibited.
It wasn't taken at a photo store, but was it a collection that was stored instead of a textbook for studying photography? It was a story.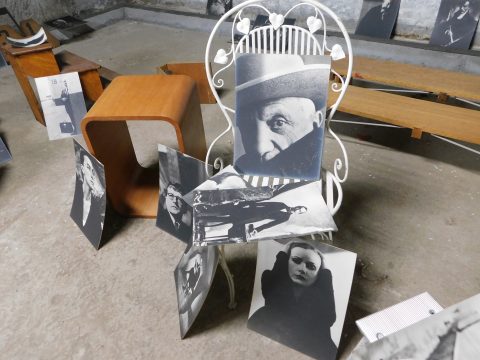 A new model of the new Ginza Takagi Building, consisting of 12 floors above ground and 1 floor below ground, to be completed in 2022, was also displayed.
The underground will be a photo exhibition from the next day.
[1F] Cafe shop
(TAILORED CAFE)
The first floor is a cafe space.
In the store, wonderful music was playing on analog records.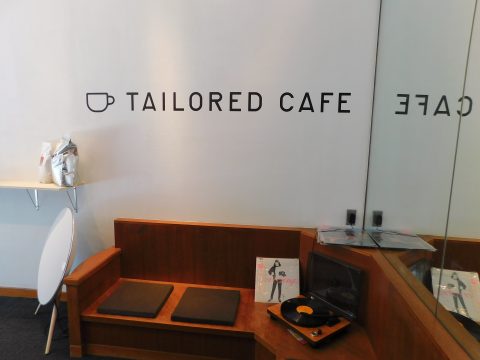 If you smell the deep aroma of coffee, you will want to drink it.
The drink menu is not only coffee but also tea.
In the food menu, there was also a delicious dish of black bean bean butter.
How is it between art appreciation?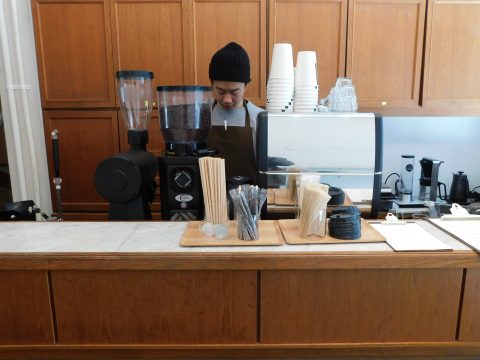 (T-shirt display and sales)
On the first floor, there is a corner where printed T-shirts, vintage jeans, nostalgic MA-1, character figures and idol posters are displayed.
When I asked Ryu Takahashi, the planner of this project, he said, "This corner was made with the image of a museum shop where people would purchase related products after viewing their work at an exhibition . "
Since it will be exhibited every week, it will be a different exhibition next week.
You can actually buy it too.
As a movie enthusiast, I had a lot of favorite works that would make me say "Oh!"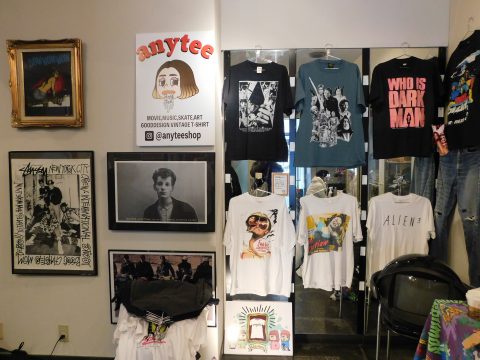 Conclusion
We have reported on the report of CANBIRTH being held at Ginza Takagi Building.
This project is all art space from B1 to 7F.
The exhibitions on all floors were exciting and I felt that I couldn't taste it in a short time.
How will the works in this art space change by May 23?
Personally, I was worried about the exhibition space on the first floor and the screening of short films.
The next time you visit, you will not be able to sleep at night because you are wondering what works are on display in the exhibition space and what fun films are being shown on short films.
"CANBIRTH" to freely art like playing in a building before dismantling It is a waste to miss such a fun opportunity.
Please feel free to drop in at Ginza Takagi Building!
Related article:
[Ginza Takagi Building] Atelier Wanda Exhibition Report-Children's Art Opens the Future-
https://home.ginza.kokosil.net/ja/archives/72703
2019 Independent Tokyo Grand Prix winner Artist Masato Yamaguchi solo exhibition " Trans Reality # 2 INTO MATERIAL '' will be held in Ginza
https://home.ginza.kokosil.net/ja/archives/72143
Event summary
Exhibition name CANBIRTH # Release Ginza Takagi Building!
Dates January 15-May 23, 2020 10:00 – 18:00
Closed Monday and Tuesday
Venue Ginza Takagi Building (former Ariga Photo Studio Building)
Address 7-3-6 Ginza, Chuo-ku, Tokyo

* The museum will be closed from April 8 (Wed.) for the time being.
We will inform you about the resumption on HP, instagram and Facebook as soon as it is decided.
We apologize for any inconvenience, but thank you.