The Japanese version of the world's most influential women's fashion magazine, "VOGUE", "VOGUE JAPAN" and "Fragment design" supervised by Hiroshi Fujiwara, and the concept store "THE CONVENI" directed by him. Collaboration item will be released. This is the first collaboration item with a logo to be released as "VOGUE JAPAN".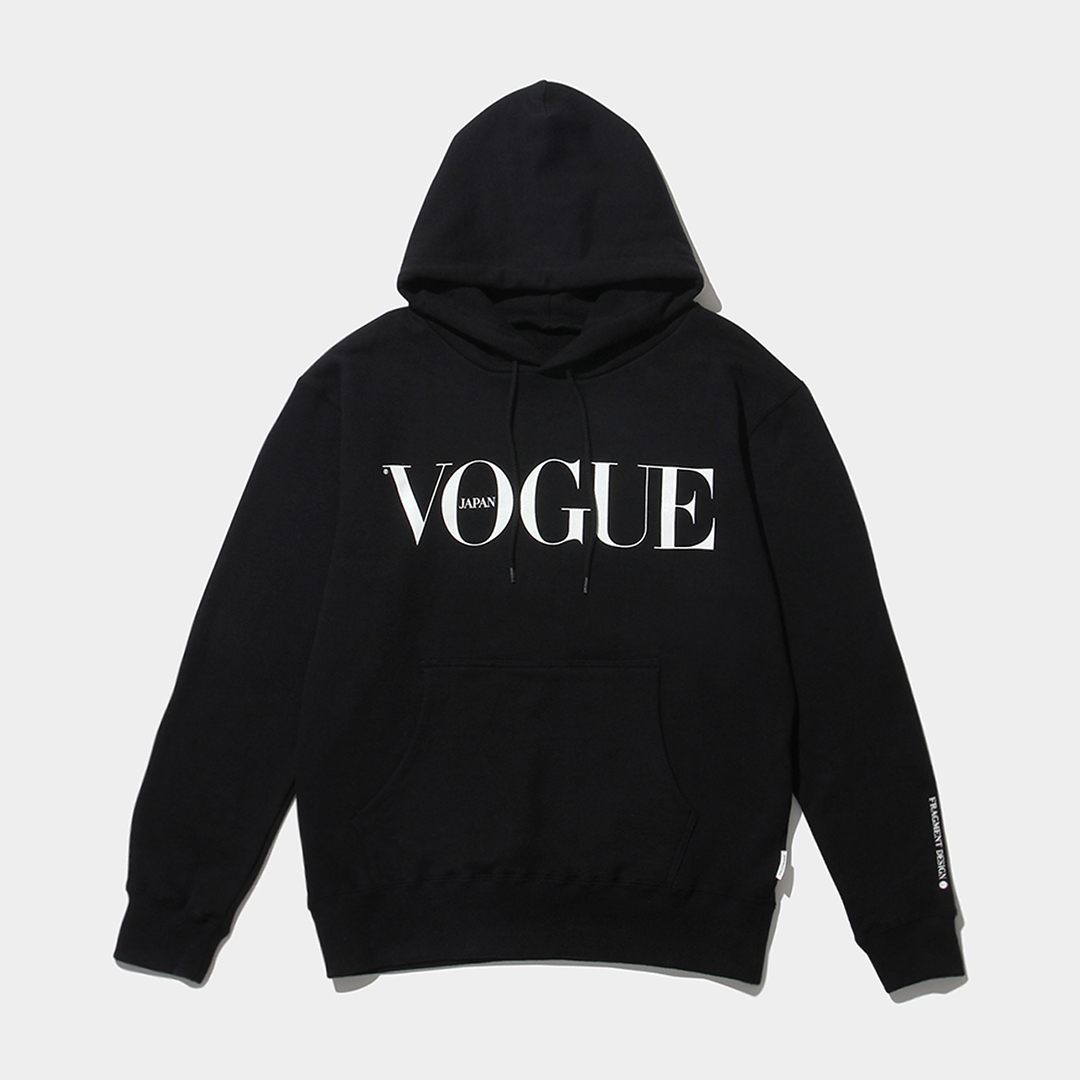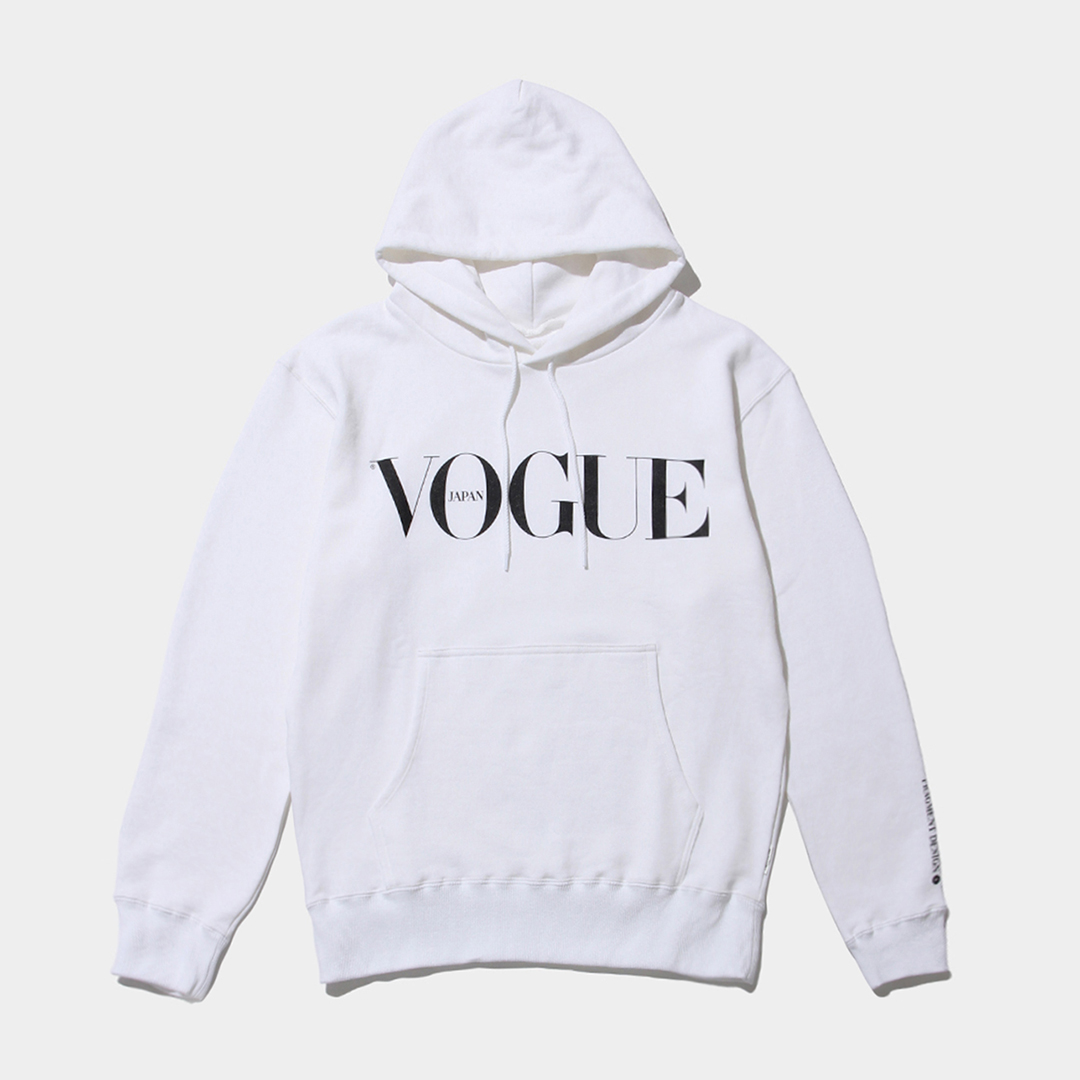 ---
---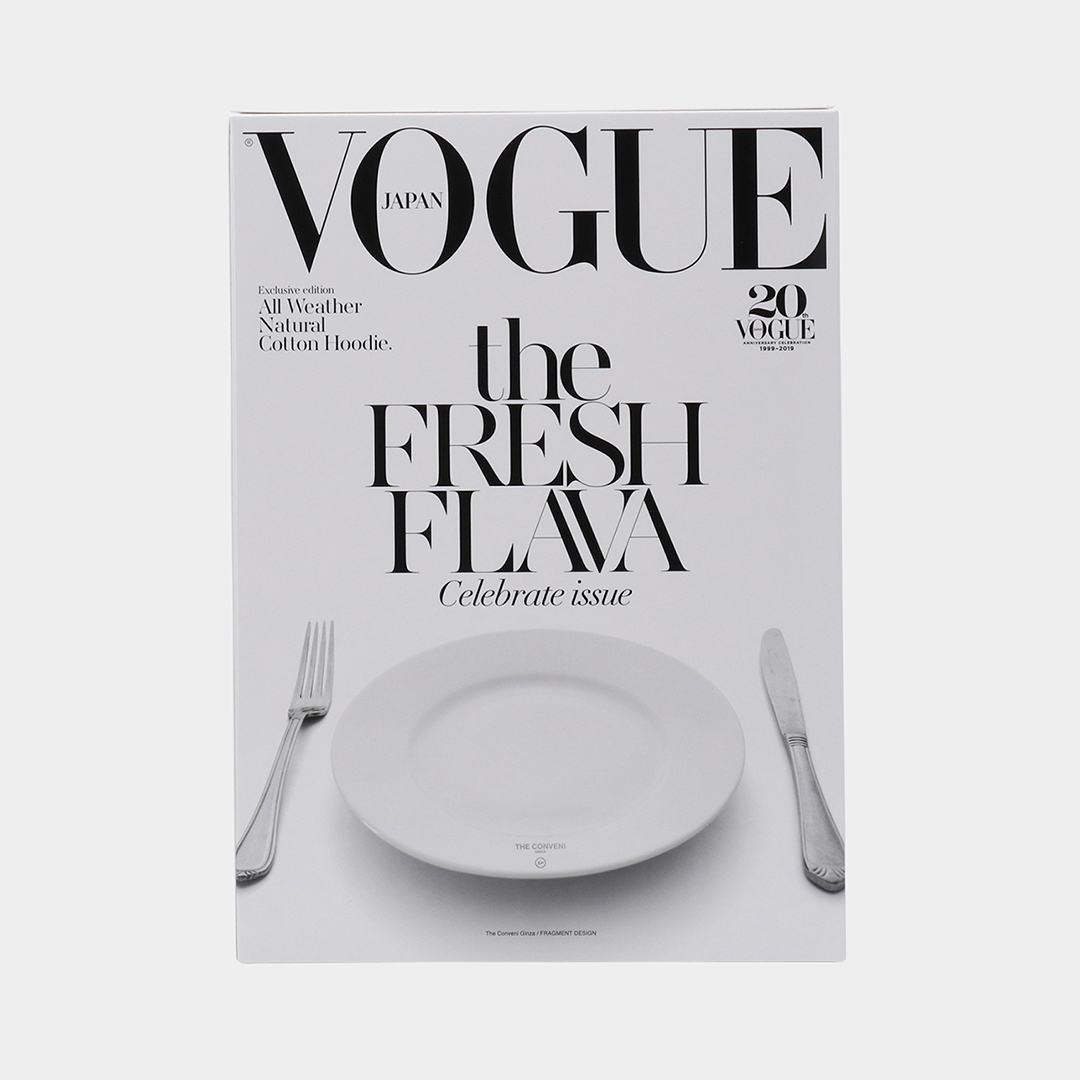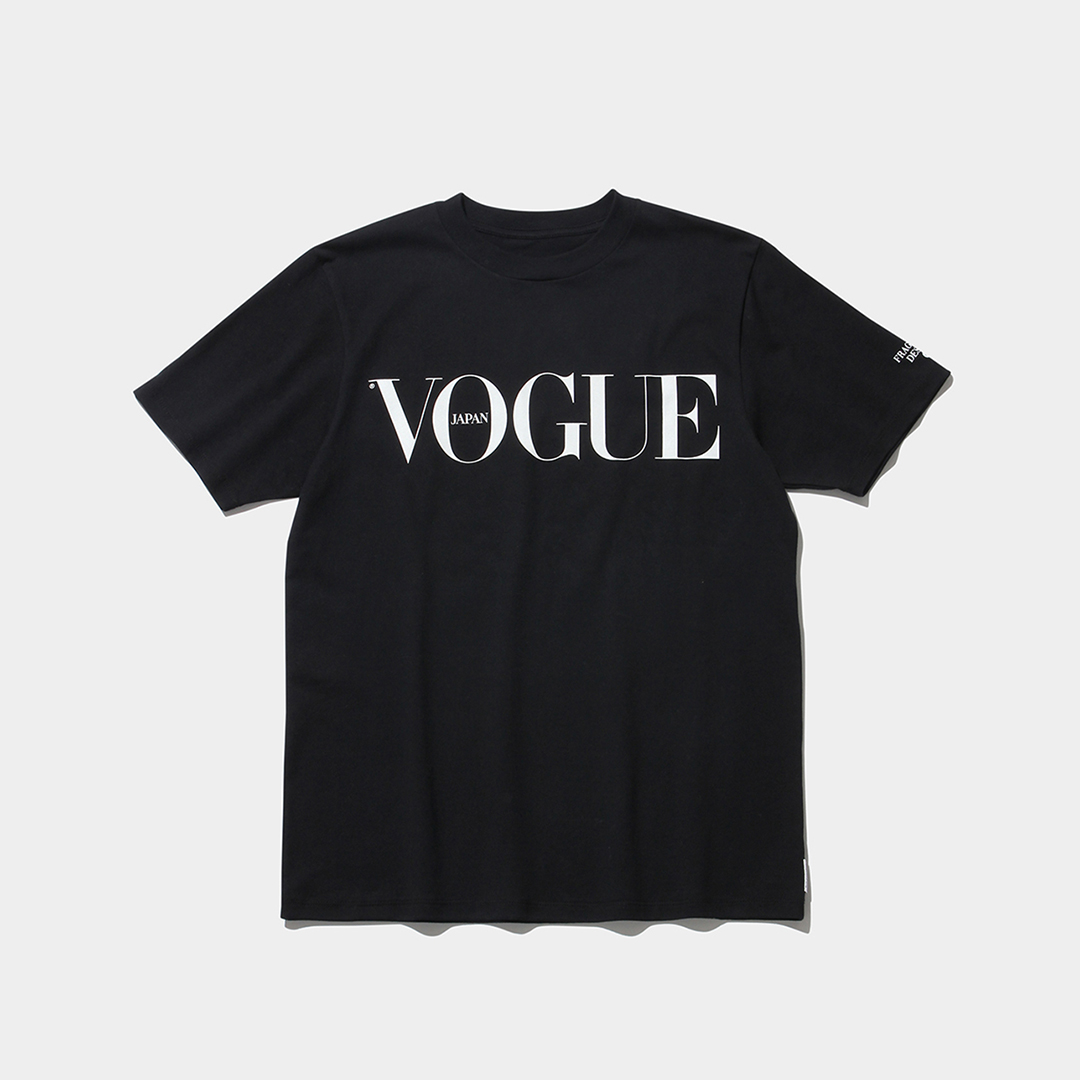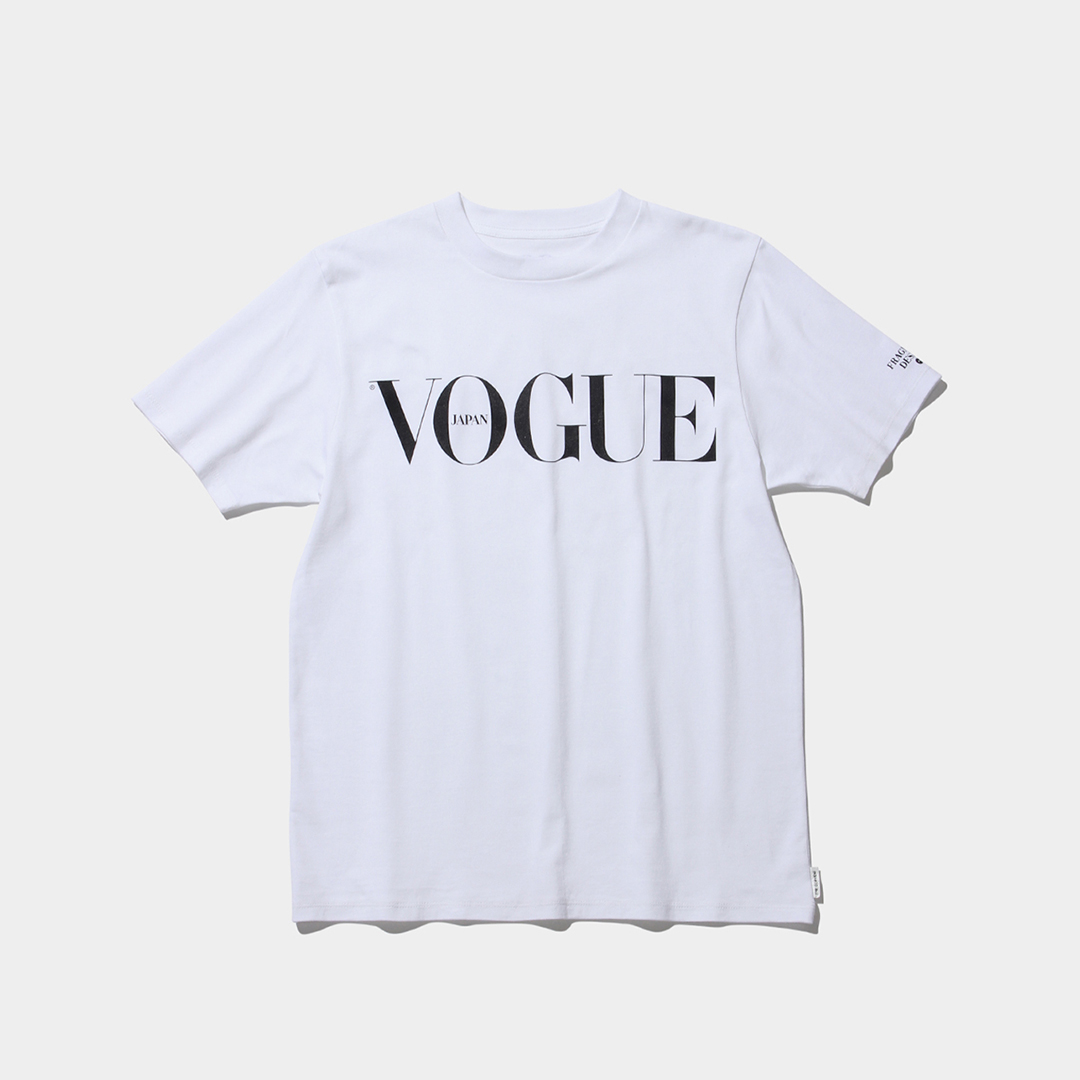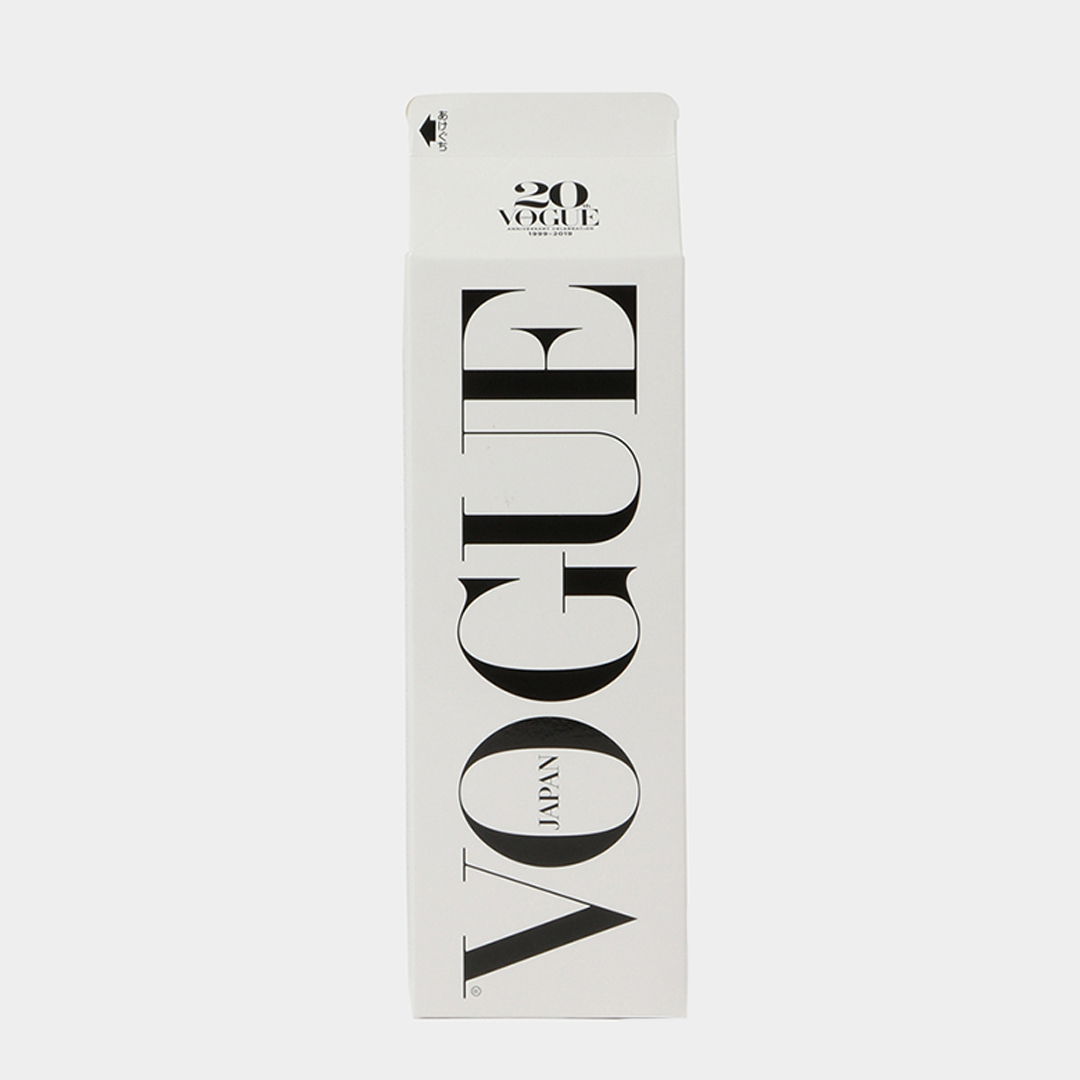 This first triple collaboration item was created to commemorate the 20th anniversary of VOGUE JAPAN. The lineup includes hoodies for cereal boxes, T-shirts for milk packs and original packages unique to THE CONVENI. Hoodie and T-shirts are available in black and white. The front has the VOGUE JAPAN logo on the front, the 20th anniversary logo on the back and the FRAGMENT on the sleeves.
The release date will be announced again on THE CONVENI's SNS.
THE CONVENI Instagram account: @theconveni https://www.instagram.com/theconveni/
■ VOGUE MAGAZINE HOODIE
Price: ¥ 18,000 (excluding tax)
COLOR: BLACK, WHITE
SIIZE: S, M, L, XL
■ VOGUE MAGAZINE TEE (T-shirt)
Price: ¥ 8,500 (excluding tax)
COLOR: BLACK, WHITE
SIZE: S, M, L, XL
[Handling store]
THE CONVENI (GINZA SONY PARK) / 5-3-1 Ginza, Chuo-ku, Tokyo
【Inquiries about the product】
Jun Customer Center
TEL: 0120-298-133 Hours: 10:00 AM-7:00PM (Closed on Sundays)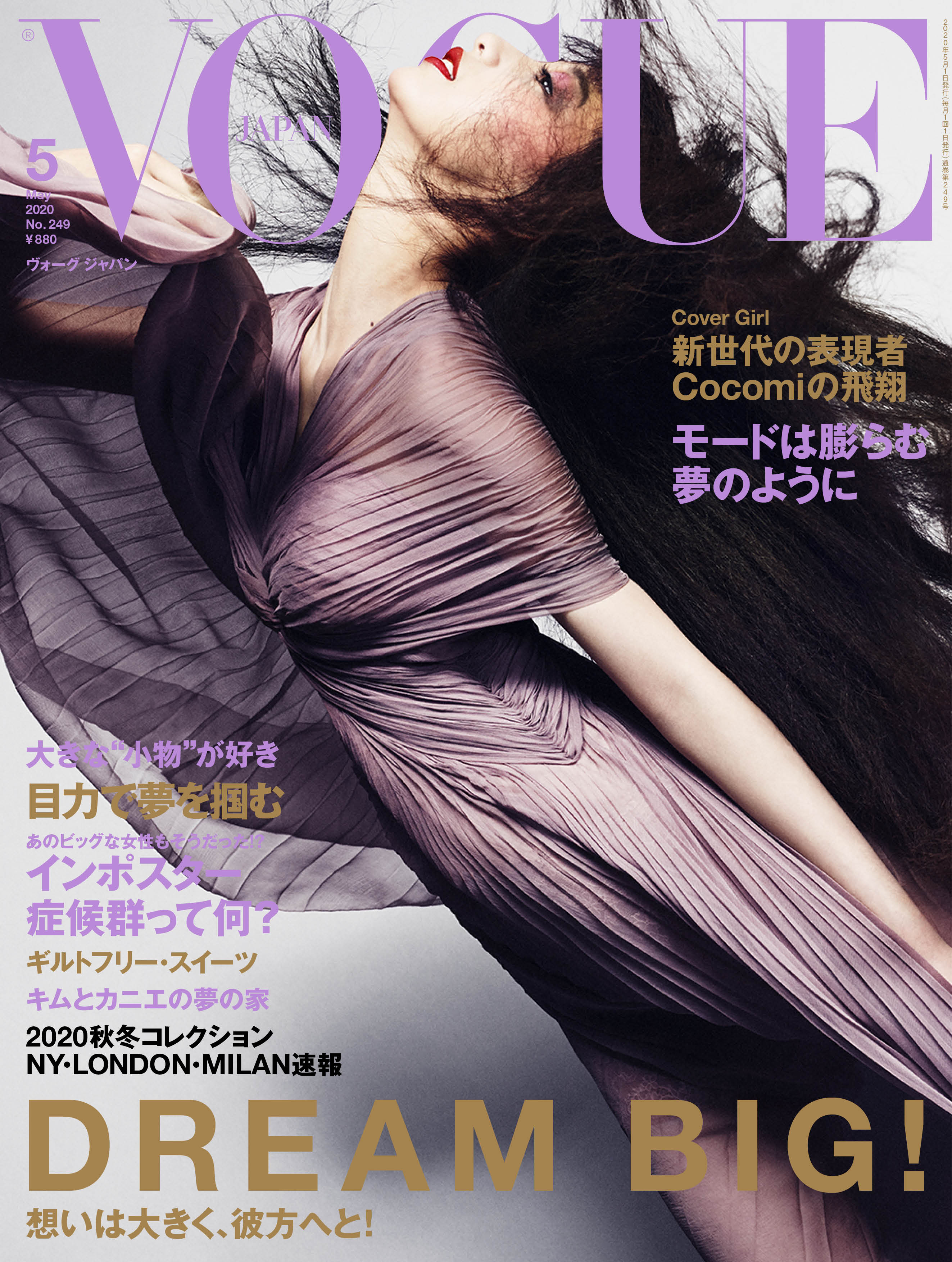 [Latest issue of "VOGUE JAPAN"]
May 2020 March 28 release
Click the link below for the latest issue.
https://www.vogue.co.jp/magazine/latest-issue
Cover: Luigi & Iango © 2020 Condé Nast Japan. All rights reserved.
[VOGUE JAPAN]
Launched in July 1999 as the Japanese version of the world's most influential fashion magazine "VOGUE", launched in the United States in 1892 and currently published in 26 editions. The beautiful visuals created in collaboration with the world's top photographers adorn the magazine and develop a sophisticated "Vogue world" from the latest fashion and beauty information to cultural and social trends. The VOGUE JAPAN Women of the Year, which recognizes women from various fields who have influenced the times at the end of each year, is also popular. Last year, it celebrated its 20th anniversary since its launch.
Official site: https://www.vogue.co.jp
Facebook: VOGUEJAPAN
Twitter: voguejp
Instagram: voguejapan