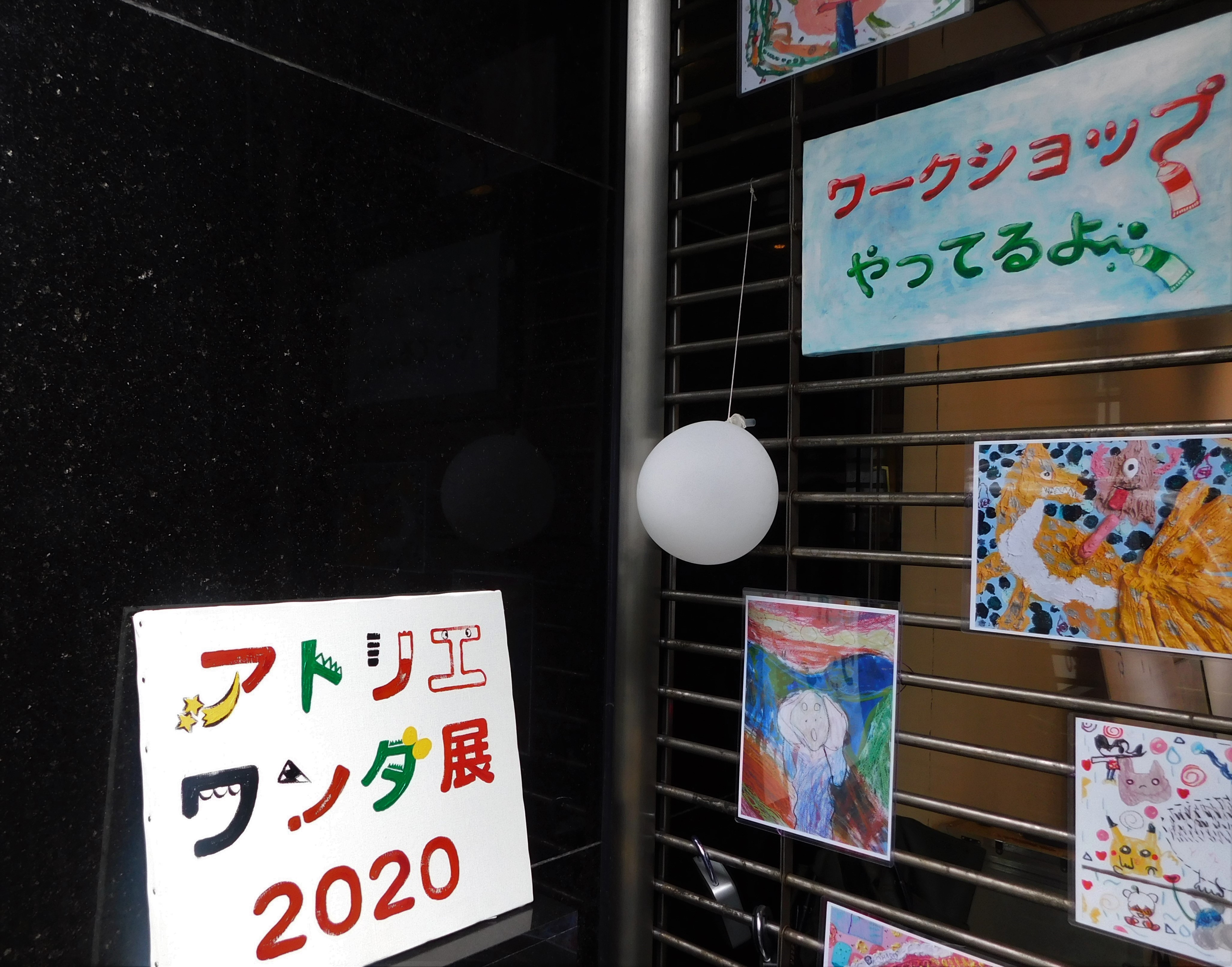 The Ginza Takagi Building (former Ariga Photo Studio Building) is developing a project called "CANBIRTH (Canvas)" that will open a building to the entire art space for free for everyone for a limited time until May 23 (Saturday). Yes
On the 7th floor of the Ginza Takagi Building, I heard that there was an exhibition "Atelier Wanda Exhibition" for children's painting workshops and Atelier Wanda. The other day, I was excited and excited. I did it.
This time, I will tell you how.
Then please see!
---
Come to Atelier Wanda exhibition
I would like to immediately enter the art gallery and event space on the 7th floor where the Atelier Wanda exhibition is held!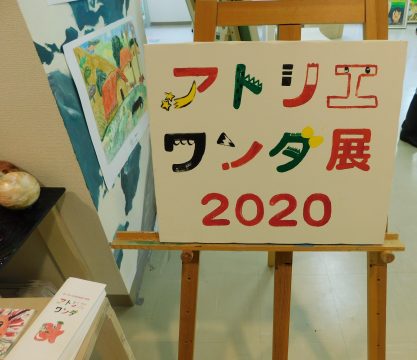 There were many expressive works.
A work depicting memories of creatures in the school that I met during my six years of elementary school.
The memory starts moving colorfully.
You can feel the sound of water flowing around and the smell of grass.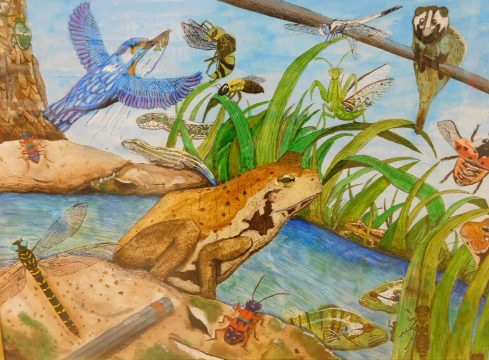 A work depicting a fantastic Pegasus running around。
Pegasus dancing in the sky without worrying about time seems to be free and fun.
From the shine of the eyes, the movement of the body, the state is transmitted.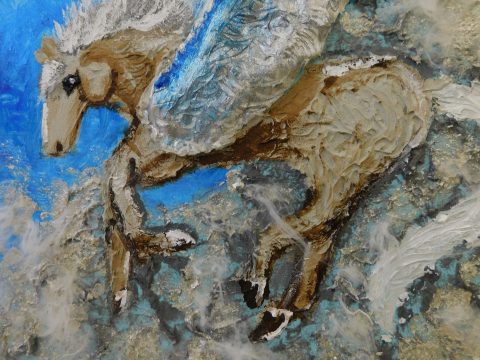 A work that depicts a scene of my brother and younger brother with a warm heart.
The younger brother's cute smile can't be helped.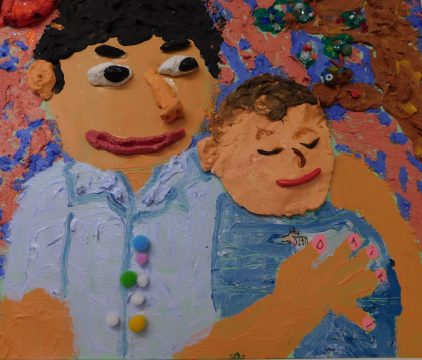 ,
---
---
This is a work depicting the memories of dancing at the athletic meet.
With the singing voice of the Soranbushi, a large school of fish floods the ocean.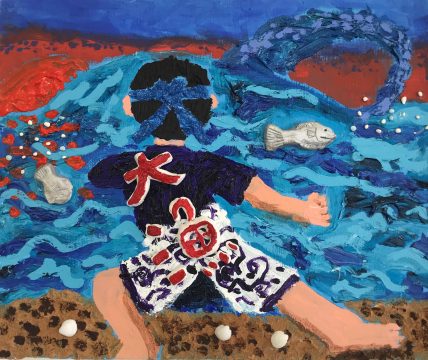 Here is a portrait of Marilyn Monroe style.
Isn't headquarters Andy Warhol too depressed?
This is kinder Monroe and I personally like it.
Coloring is unique!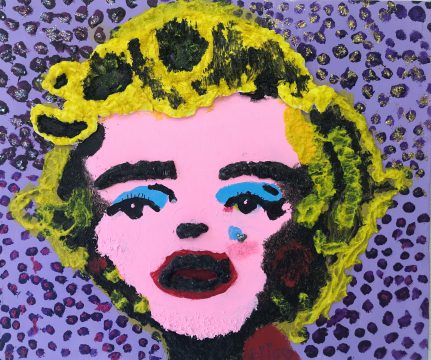 This is a work inspired by the bedroom of Van Gogh Arles.
If you look closely, you can see cute animals and flowers on the wall.
The name is "kate's room"。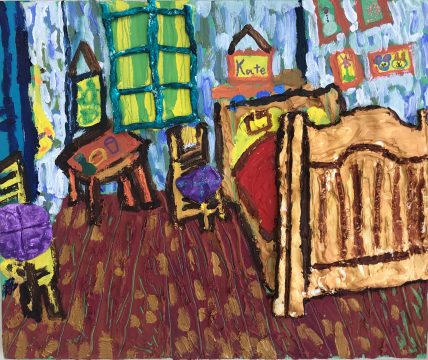 It is a student of Atelier Wanda who made such wonderful works.
What is Atelier Wanda?
Atelier Wanda is a painting workshop in Hiroo, Shibuya-ku.
We value the individuality of each child and teach them carefully in small groups.
The concept is "a fun learning" painting classroom.
Interview with Atelier Wanda's representative, Hiroko Tone
What kind of display is it?
We display works produced by children in junior high school from the age of 3 who are attending the classroom.
Until kindergarten children make works using crayons and acrylic paint, and elementary school students and more draw on canvas.
The painting is a collage work that is closer to craft.
The base material is made of paper clay and the texture is given using a material called glossy medium that is used together with acrylic paints. Some children submit works created in the classroom through free study at school. 。
What do you want to convey to your children through your work?
Rather than seeking the fineness of the picture, I teach with a special emphasis on drawing with fun .
The ability to think about how to devise a way to convey your thoughts to others through paintings and crafts ,
I want them to nurture a variety of abilities, including the ability to plan and move things forward.
I think it will be a great power for any profession when it comes to society.
Even if you take one painting material to use, instead of deciding everything here, we are taking the style of suggesting some but ultimately having the children decide.
What do you do in your regular classroom?
With a small group of 4 to 6 people, I am immersed in making works happily.
There are also children who have fun talking about the school and home while making the work.
What is the appeal of Atelier Wanda?
The attraction of Atelier Wanda is that children can create works while making the most of their individuality .
The children are thinking and producing by themselves, not by my instruction, so there are a lot of wonderful works that can not be unconventional.
It is characterized by the fact that there are few people who are withdrawn, and some children are moved from a distance even if they move.
It is very grateful to have these charms spread by word of mouth.
About 200 works
About 200 works were exhibited at the venue.
Such works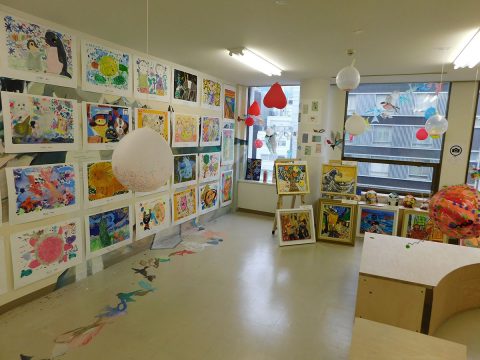 Such works,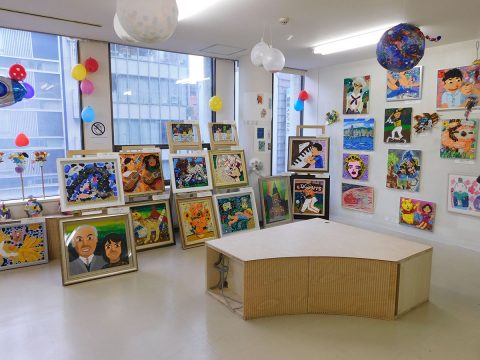 Such works,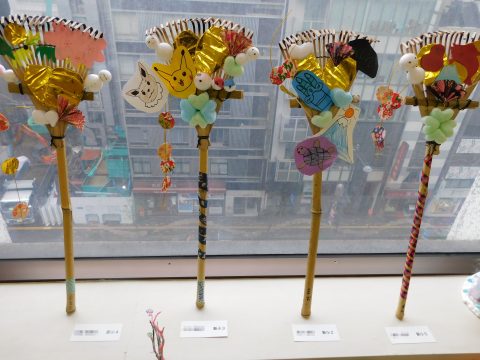 There was also a character of that youkai anime.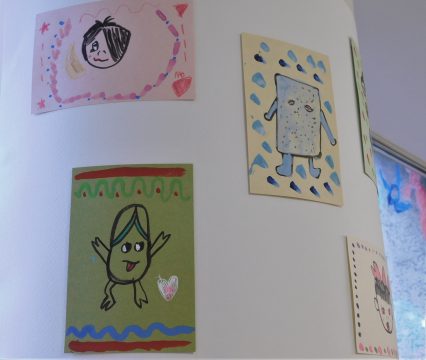 Workshop "Let's make a universe!" Was also held at the same time.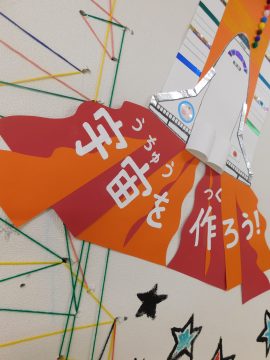 In this workshop, we will ask you to write an alien on a postcard and stick it on the wall or draw a picture to create an original cosmic space.
Drawing with friends,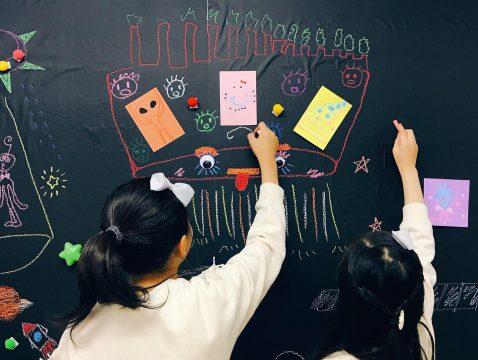 Everyone used a lot of space to draw.
In the universe of your choice, the walls will be filled up.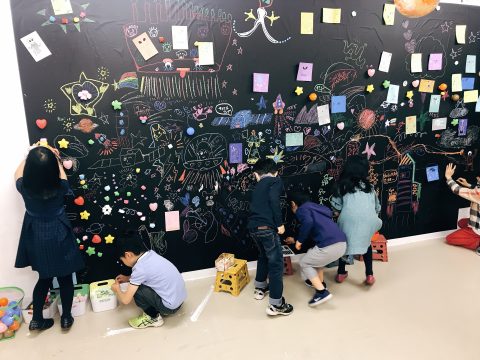 The decided space pose!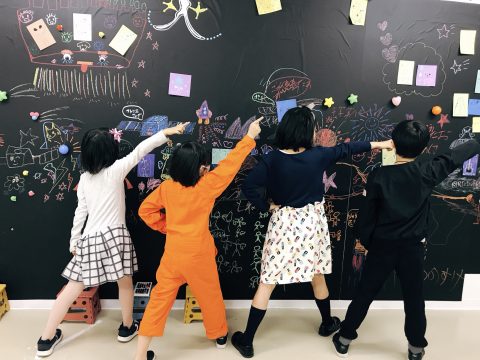 Conclusion
Atelier Wanda exhibition held on the 7th floor of Ginza Takagi Building.
All of the works on display were just works that made children feel that they made it with great fun.
It was also impressive that the children who participated in the workshop freely expressed the universe with ideas not found in adults. The energy of drawing the children's works is also energetic and courageous Will give you

This atelier wanda exhibition was held for three days from April 1st to 3rd.
The location and period of the Atelier Wanda exhibition next year, but it is still undecided.
If there is a place in the gallery in Ginza where you can display the works of children of Atelier Wanda for free,
By all means, thank you!
Related article:
# Release Ginza Takagi Building! -Art freely as if playing a building before demolition-Coverage report https://home.ginza.kokosil.net/ja/archives/71811
2019 Independent Tokyo Grand Prix winner Artist Masato Yamaguchi solo exhibition " Trans Reality # 2 INTO MATERIAL '' will be held in Ginza
https://home.ginza.kokosil.net/ja/archives/72143
CANBIRTH # Release Ginza Takagi Building! Event summary
Exhibition name CANBIRTH # Release Ginza Takagi Building!
Dates January 15-May 23, 2020 10:00 – 18:00
Closed Monday and Tuesday
Venue Ginza Takagi Building (former Ariga Photo Studio Building)
Address 7-3-6 Ginza, Chuo-ku, Tokyo

* The museum will be closed from April 8 (Wed.) for the time being.
We will inform you about the resumption on HP, instagram and Facebook as soon as it is decided.
We apologize for any inconvenience, but thank you.