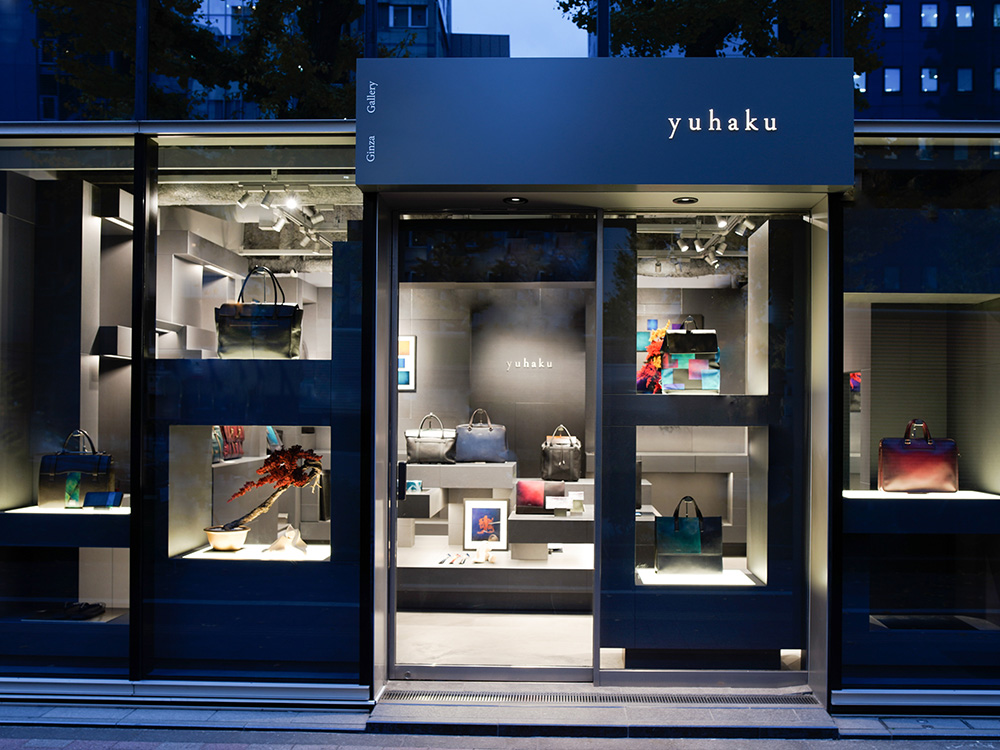 -Limited product sales and live performance events to commemorate the opening-
Yuhaku Co., Ltd. (hereinafter referred to as "the Company") will open a new directly managed store "yuhaku Ginza Gallery" on Thursday, December 17, 2020 in Ginza 3-chome, Chuo-ku, Tokyo.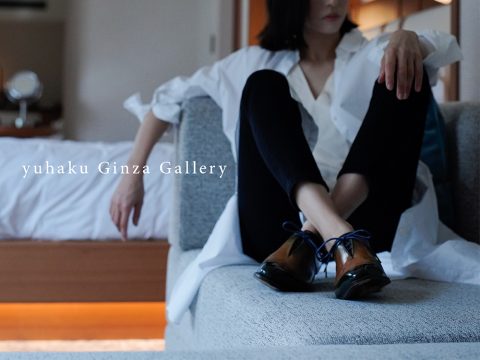 ■ What is yuhaku Ginza Gallery?
Our new directly managed store "yuhaku Ginza Gallery" will be a new store that is different from the previous yuhaku. Located in Ginza 3-chome, this shop has the theme of "a new art experience that spreads from color", and in addition to our usual products, there are various exhibitions of art works by representative Nakagaki and various dyeing techniques. We plan to offer a highly artistic experience dealing with leather items that have been collaborated with artists.
[Open date]
Thursday, December 17, 2020
[business hours]
11:00 to 19:00
---
---
[Regular holiday]
None (12 / 30-1 / 3 closed due to year-end and New Year holidays)
* Reservations may be required for in-store events.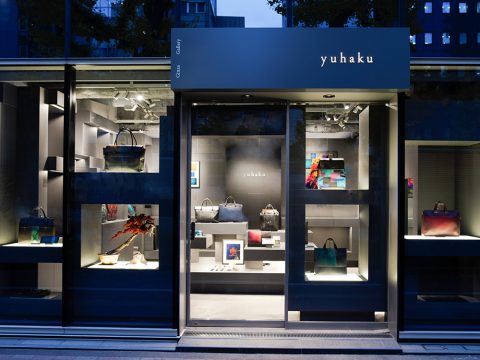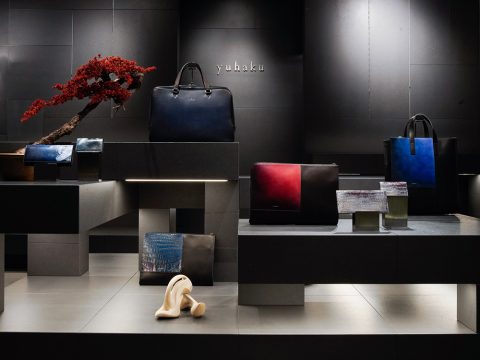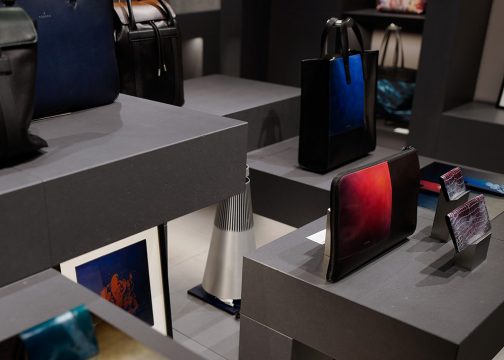 ■ Location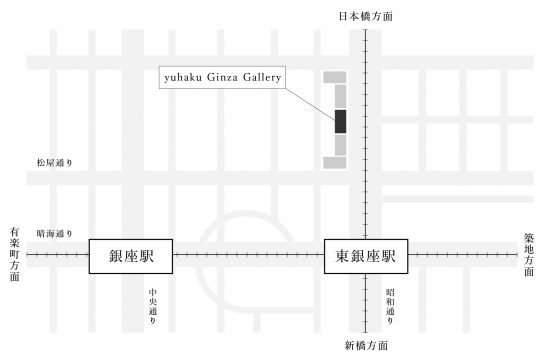 3-10-7 Ginza, Chuo-ku, Tokyo Ginza Kyoya Building 1st floor Tokyo Metro Hibiya Line / Asakusa Line "Higashi-Ginza" Station Exit A8 1 minute walk Tokyo Metro Marunouchi Line / Hibiya Line / Asakusa Line "Ginza" Station Exit A13 Walk 5 Minutes
■ Regarding measures against the new coronavirus
At yuhaku Ginza Gallery, we will take the following measures to ensure that our customers can visit us with peace of mind and provide a better art experience. We appreciate your understanding and cooperation.
・ Temperature measurement and disinfection when entering the store ・ Wearing masks for staff ・ Restrictions on entering the store when crowded (up to 10 people)
■ Open commemorative limited product
To commemorate the opening of the yuhaku Ginza Gallery, we are preparing a limited number of collaboration products and art works with calligrapher Hiroki Sugita ( https://kokisugita.com/ ).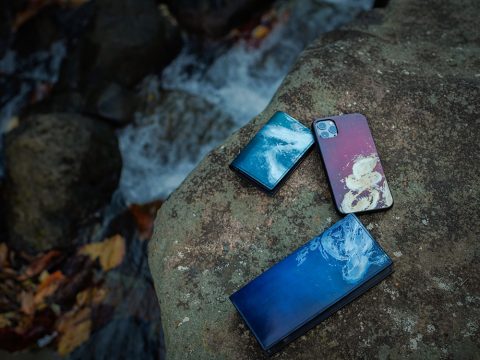 Hiroki Sugita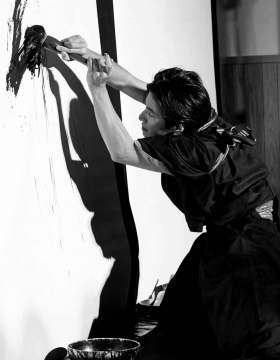 Born in Miyazaki prefecture in 1983. Graduated from the Faculty of Engineering, Kagoshima University. Encountered calligraphy while in school and went on to explore "Japanese". Based in Fukuoka, he is active both in Japan and overseas. His works are stored in Hilton, Van Cleef & Arpels, American Museum, Enoshima Shrine and Kanzeonji Temple. We also produce design books and gifts, which are used in companies and stores such as Cartier, movies and events. In 2019, in addition to a solo exhibition at Tobu Department Store, he performed calligraphy at the G20 and was in charge of the torch pass at the G20 YEA.
■ Live event held A solo live performance by handpan player Takao Minemoto ( https://www.minehandpan.com/ ) will be held.
We will hold a performance twice a day.
Reservations are required, and one performance is limited to 10 people.
Takao Minemoto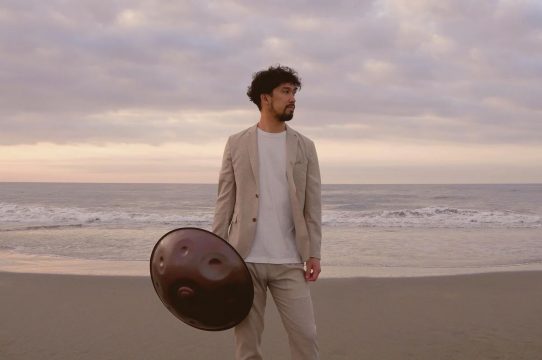 Born in 1985. Born in Hiroshima prefecture.
While working as a percussionist, in May 2015, I was fascinated by the sound of SONOBE, Japan's only handpan maker, and purchased it. Taking this opportunity, I hope to be able to heal people's hearts with music, mainly healing.
Started activities as a handpan player.
[Date and time]
December 20th (Sun): 15: 00 ~ / 16: 00 ~
■ About yuhaku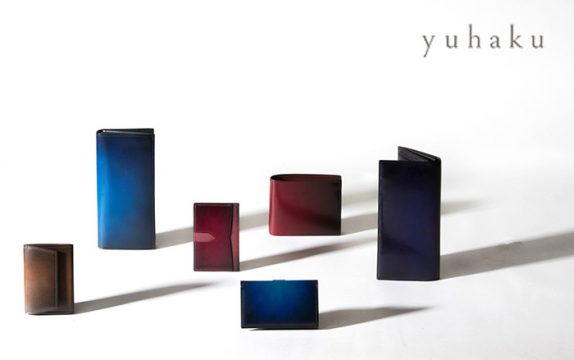 We believe that "yuhaku" is a brand that creates beauty that is close to people, and we create products with the motto "portable art." Leather, which is born from a unique dyeing technique that arranges painting techniques, is made by hand by craftsmen who can be said to be artists in about 15 to 20 steps. Using this leather, which is recognized as the highest level in the world at home and abroad, we are currently developing bags, shoes, belts, etc., focusing on wallets and small leather goods. In addition, the design is based on the concept of architecture, and the beauty of leather is maximized by the precise design and the hands of sewing craftsmen who make it possible.
The brand name is derived from "Yuhaku" (Gagô), which is an on-yomi reading of the name under the owner designer Tomohiro Nakagaki.
■ Company Profile Company Name: Yuhaku Co., Ltd. Representative: Tomohiro Nakagaki Location: 1-38-7 Hiranuma, Nishi-ku, Yokohama-shi, Kanagawa 220-0023
Official online shop: https://yuhaku.co.jp/
Brand HP: https://www.yuhaku.jp/
Instagram: https://www.instagram.com/yuhaku.co.jp/
Facebook: https://www.facebook.com/yuhaku.jp/