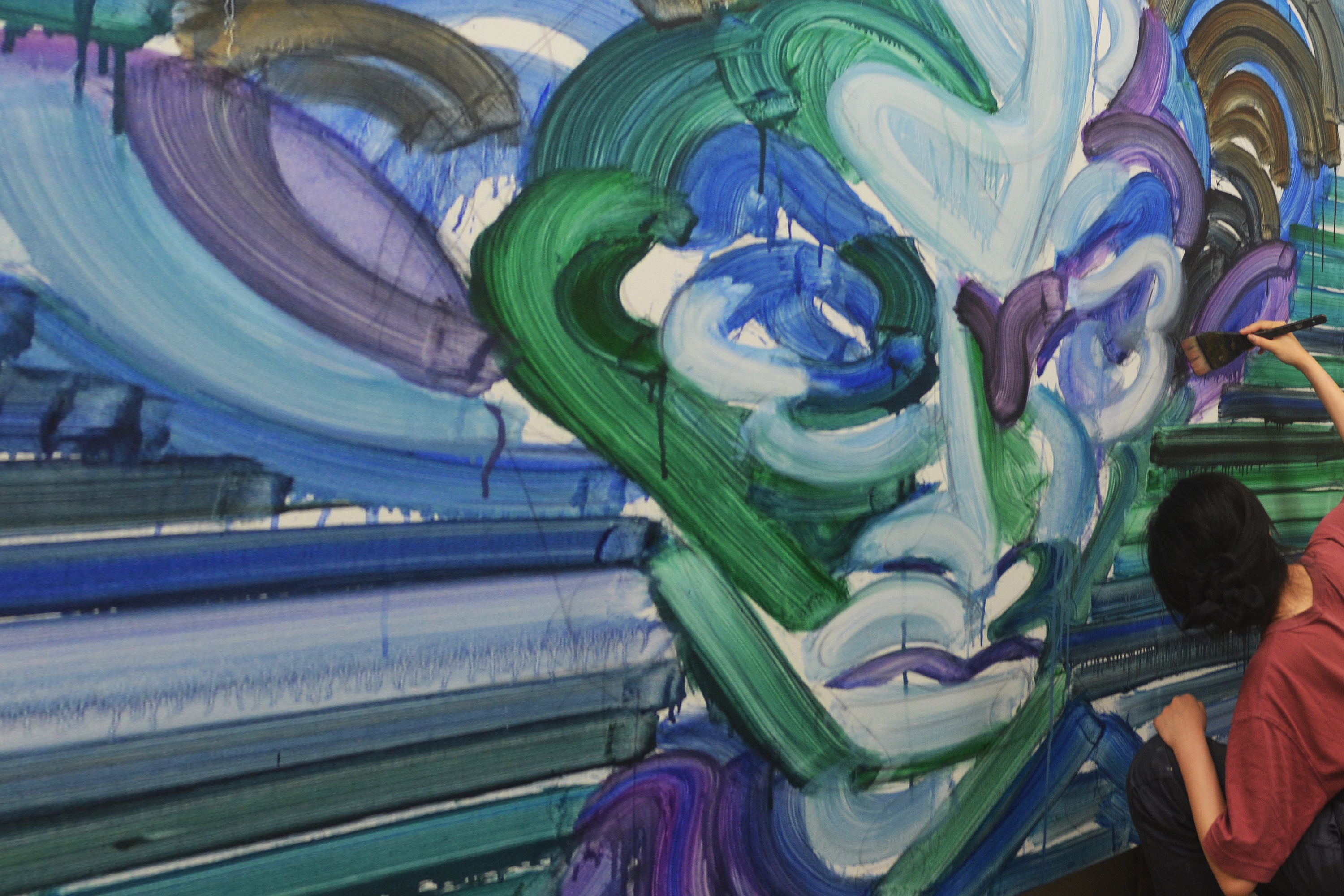 Ⓒ Egami Etsu
Selected for "Forbes 30 Under 30 Asia 2021" The Arts category announced by Forbes Asia on April 20, 2021!
Ginza Tsutaya Bookstore (GINZA SIX 6F, Chuo-ku, Tokyo) is holding a solo exhibition "Star Time" by young artist Ejoetsu from Saturday, July 31st to Wednesday, August 11th. It will be held at GINZA ATRIUM.
·overview
---
---
Egami Joetsu explores the essence of communication and creates works by visualizing miscommunication such as misalignment, misunderstanding, and misunderstanding based on his own overseas experience. "And what is beautiful in her works is that she," said Julie Champion, curator of the Center Pompidou, Paris. sees all these specificities as a source, not only of misunderstanding, but also of creation and richness in people's relationships.) " After studying abroad in Germany and China, he has continued to make remarkable achievements both in Japan and overseas, such as being invited to an artist talk at the Museum of Fine Arts, Boston in recent years. Since this year, he has held solo exhibitions in Paris, New York, and Taipei.
After traveling to New York for an overseas dispatch program for emerging artists of the Japan Chemical Agency, he was invited to a talk event at the University of Pennsylvania as a third-generation artist of contemporary art after the war, and gained new discoveries and experiences through solo exhibitions and programs overseas. We will hold an exhibition of the obtained boyfriend at Ginza Tsutaya Bookstore.
He said he loved reading books and second-hand bookstores from an early age. Since the stage of this exhibition is a "bookstore" and there are more opportunities to read again during the quiet period, this time it was active from the Meiji era to the Showa era such as Osamu Dazai and Natsuya. We will display portrait works with the motif of Australia. Please enjoy the space created by Joetsu while thinking about the communication that art and art create, such as Soto interacting with many painters and Akutagawa being fascinated by Western art. ..
・ Artist profile
Etsu Egami
2021 Forbes Asia's World-Changing 30 People Under 30 Winner Forbes 30U30
2020 Reiwa 2nd Year Agency Agency for Up-and-coming Artists Overseas Dispatch Program New York
Forbes China's World-Changing 30 People Under 30 Winner Forbes 30U30
2019 Central Academy of Fine Arts (Beijing) Master's degree
2017 HFG Karlsruhe in Germany (Germany) Study Abroad
Graduated from 2016 Central Academy of Fine Arts (Beijing)
<Main exhibits>
2021 "Facebook -Egami Etsu solo show" Chambers Fine Art, New York "Social Distancing-Egami Etsu solo show" A2Z PARIS, Paris "Nijiiro-Egami Koshi Solo Exhibition" Whitestone gallery Taipei, Taipei "Nijiiro-Egami Koshi" Solo Exhibition "Karuizawa New Art Museum, Karuizawa
2020 "VOCA Exhibition 2020-Writers on a New Plane" Ueno Royal Museum, Tokyo "CAF Award 2020 Finalist", Contemporary Art Promotion Foundation, Tokyo "Entrance Gallery Vol.1 Ejokoshi" Chiba City Museum of Art, Chiba
2019 "Sovereign Asian Art Prize Finalist", Tai Kwun Museum, Hong Kong "Your Name? -Joetsu Egami Solo Exhibition", Whitestone Ginza New Building, Tokyo
2018 "Bio Art Archive Drawer-Absence of Authorty", HDK, Zurich "Dialogue beyond 400 years -Etsu Egami show" London
2017 "In to the light… .Etsu Egami solo exhibition" Germany
2016 "This is not a Mis-hearing game" de Sarthe gallery, Beijing
・ Exhibition details
Star time
Session | July 31st (March) -August 11th (Wednesday), 2021
Venue | Ginza Tsutaya Bookstore GINZA ATRIUM
Business Hours | Please check the store website.
Entrance | Free sponsorship | Ginza Tsutaya Bookstore Inquiries | 03-3575-7755 (during business hours) /info.ginza@ccc.co.jp
Business hours | 10: 30-20: 00
Special page | https://store.tsite.jp/ginza/blog/art/21236-1336180715.html
Talk Event | August 1st (Sun) 13: 30-14: 30
A talk event will be held by Joetsu Egami, Hiroki Yamamoto, author of "History of Contemporary Art", and Sadaya Iwabuchi, general editor of "Bijutsu Techo". Details will be updated on the special page.
* If there is a change in the content of the leave request from the national or local government in the future, the period of this exhibition may change accordingly. Please note that any changes will be announced on the Ginza Tsutaya Bookstore website, official SNS, etc.
<About sales of works>
・ The work will be sold at the store.
・ Some works will be on sale from Saturday, July 31st at the online store (OIL by Art Book).
* Details will be updated on the special page.
* We are planning to sell it in the invitation-only preview scheduled for July 30th (Friday).
·store information
Ginza Tsutaya Bookstore
We propose "living with art" by connecting art, Japanese culture and living through books.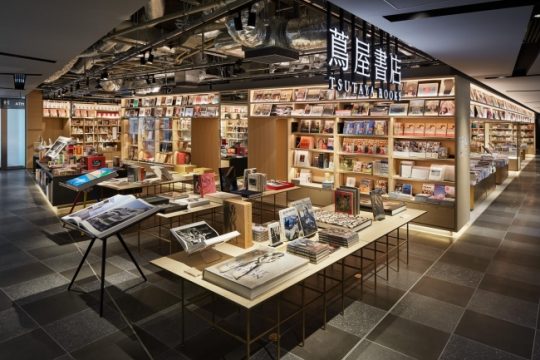 Address | GINZA SIX 6F, 6-10-1, Ginza, Chuo-ku, Tokyo 104-0061
Phone | 03-3575-7755
Business hours | Please check the store homepage.
Homepage | https://store.tsite.jp/ginza/
Facebook | https://www.facebook.com/GINZA.TSUTAYABOOKS/?ref=bookmarks
Twitter | https://twitter.com/GINZA_TSUTAYA
Instagram |https://www.instagram.com/ginza_tsutayabooks/
・ CCC Art Lab
We are a planning group that conducts art-related business within the planning company Culture Convenience Club Co., Ltd. We would like to make art closer to us through "Proposals for a life with art" and contribute to making someone's life happier and creating a better society. Based on the knowledge cultivated through many years of business experience such as store planning, art media, product development and event production, we make planning proposals with a professional approach.
https://www.ccc-artlab.jp/